MSU, December 7, 2013
TSUN, November 30, 2013
Indiana, November 23, 2013
Illinois, November 16, 2013
Purdue, November 2, 2013
Penn State, October 26, 2013
Iowa, October 19, 2013
Northwestern, October 5, 2013
Wisconsin, September 28, 2013
Florida A & M, September 21, 2013
California, September 14, 2013
San Diego State, September 7, 2013
Buffalo, August 31, 2013





| | |
| --- | --- |
| | The (red) story links, or the 'read more' graphic, will open new (pop-up) windows to the source of the article, audio or video, so you can read/hear/see the rest. If your browser is set to block pop-ups, please set it to always allow them from our site. You will not get any annoying advertising pop-ups, of any kind, generated by this site...ever. |

56-0


Ohio State Purdue Highlights



Ohio State-Purdue 2013 in GIFs
November 2, 2013 Source: Land-Grant Holy Land - Check out some of the best moments from Ohio State's 56-0 victory over Purdue.




Urban Meyer Purdue Postgame



Two Minute Drill; Purdue Post-game
November 2, 2013 Source: The Ozone - * Meyer said anytime the Buckeyes' pass defense is as good as it was Saturday, they're a really good football team. Added that that was the team's biggest improvement over the past couple weeks.

* Meyer said Doran Grant's first-quarter interception set the tone for the pass defense for the rest of the day.

* When asked if he had the two best quarterbacks in the Big Ten, Meyer said he has the two he would take if given the option of any two.

* He said it will be a very intense bye week.

* He said Ohio State's offense is pretty close to what he envisioned they could be prior to the season.

Updates from Braxton Miller, Jeff Heuerman Doran Grant, Carlos Hyde & Tom Herman...




Braxton Miller passes for 233 yards, 4 TDs as OSU smacks Purdue
November 2, 2013 Source: Associated Press - Unbeaten Ohio State was unblemished Saturday.

Doran Grant picked off Danny Etling's first pass, returning it for a touchdown, and Braxton Miller threw for 233 yards and four touchdowns to lead the fourth-ranked Buckeyes to a record-breaking 56-0 victory at Purdue.

Ohio State (9-0, 5-0 Big Ten) kept its national title hopes alive by extending the nation's longest winning streak to 21 in a row -- and they did it in a venue where they had lost three of their last four.

Coach Urban Meyer, who hasn't lost in 34 1/2 months, tied his personal best by winning a 22nd straight game, a streak that includes his final victory at Florida. Meyer also won 22 in a row with the Gators in 2008-09.

Ohio State won this one in dominant fashion, too, scoring the most points and producing the most lopsided victory in the history of this 56-game series. Both of the previous marks came in 2010 when Ohio State beat Purdue 49-0. Miller was 19 of 23 despite not playing in the second half.

Backup Kenny Guiton threw for one TD and rushed for two more on a day that five Buckeyes receivers caught touchdown passes.

Freshman quarterback Danny Etling was 13 of 29 for 89 yards and was sacked six more times. He's now been sacked 19 times in four games. Purdue (1-7, 0-4), meanwhile, has lost six straight and endured its second straight shutout for the first time since 1953.

The Boilermakers still have not beaten a Football Bowl Subdivision team in coach Darrell Hazell's first season as coach, and they haven't taken a snap in the red zone since late in a Sept. 28 loss to Northern Illinois.

This one was ugly right from the start.

On the game's second snap, Grant stepped in front of B.J. Knauf, picked off Etling's pass and sprinted 33 yards to make it 7-0.

Miller then threw a 40-yard TD pass to a wide open Jeff Heuerman on the Buckeyes' second offensive play to give Ohio State a 14-0 lead. Before the first quarter ended, Miller threw an 8-yard TD pass to Nick Vannett and a 2-yard shovel pass for a TD to Corey Brown to make it 28-0.

Not enough?

Guiton threw a 1-yard TD pass to Chris Fields midway through the second quarter, and Miller hooked up with Ezekiel Elliott on a 10-yard scoring pass later in the first half to make it 42-0 at the half. And it could have been worse. Brown's 60-yard punt return for a score was called back on an illegal block.

Guiton ran for two scores, breaking the scoring record on a 1-yard TD run with 10:37 left in the game.





Ohio State vs Purdue (Nov 02, 2013) Source: OSU Official Site


Scoring Summary, Team Statistics, Individual Statistics, Drive Chart, Defensive Statistics, Game Participation, Box Score, Play-by-Play, Play breakdown










Star of the game Nothing against offensive standouts Braxton Miller and Carlos Hyde, but tight end Jeff Heuerman had career highs with five catches for 116 yards, the most yards by an Ohio State tight end since John Frank in 1983, and he scored a touchdown.

It was over when... The Buckeyes safely navigated their way to Ross-Ade Stadium.

Gameball goes to... Braxton Miller, who threw for 233 yards and four TDs.

Stat of the game... 116. OSU held the Boilermakers to only 116 total yards.

Turning point It came on the second play from scrimmage. Ohio State cornerback Doran Grant intercepted a pass and returned it 33 yards for a touchdown. At 14:03 of the first quarter, the Buckeyes had all the points they would need, and their offense had yet to take the field.

Repercussions Going into another bye week, the romp met expectations, and maybe more. The Buckeyes need to keep winning big to remain viable in the national championship picture. With 126 points scored and just 14 allowed the past two games, they are stating their case.

The six sacks by the Ohio State defense marked a season high.

The Ohio State defense has an interception in every game this season and 10-consecutive games dating back to last year.

Ohio State holds the nation's longest winning streak at 21 games, the second-longest in school history (2005-06, 2002-03). The longest is 22 games from 1967-69.

Jeff Heuerman's 40-yard touchdown reception in the first quarter was the longest catch of his career. Heuerman tallied the first 100-yard receiving game by an Ohio State tight end since Rickey Dudley recorded 106 receiving yards against Tennessee in the 1996 Citrus Bowl. Heuerman's 116 yards are the most by an Ohio State tight end since John Frank recorded 123 at Michigan in 1983.

Nick Vannett's eight-yard touchdown catch in the first quarter was the first touchdown reception of his career.

The game marked the first time two Ohio State tight ends caught a touchdown pass in the same game since Rory Nicol and Jake Ballard achieved the feat against Indiana in 2006.

With his touchdown pass to Heuerman, Braxton Miller became the fifth Big Ten player in the BCS era to record at least 40 passing touchdowns and 20 rushing touchdowns in a career.

Doran Grant scored his first-career touchdown when he returned an interception 33 yards in the first quarter. The interception marked Grant's third interception of the season and fourth of his career. Grant's interception return 57 seconds into the game was Ohio State's quickest score of the year. The interception return for a touchdown was the first for Ohio State since Ryan Shazier returned an interception 17 yards for a touchdown at Penn State Oct. 27 of last season.

The game marked the first time Ohio State scored at least 40 points in back-to-back first halves since 1996 against Rice (42) and Pittsburgh (52).

The 22-game win streak by Urban Meyer-coached teams (Florida 2010 and Ohio State 2012-13) ties a personal best for Meyer (Florida 2008-09).

Ohio State recorded its second shutout of the season Saturday after defeating Florida A&M 76-0 Sept. 21. The last time the Ohio State defense tallied multiple shutouts in a season was 2009 (vs. Toledo, Illinois and New Mexico State).

With the touchdown on its opening drive, Ohio State has scored on a Big Ten-best eight opening drives. The six opening-drive touchdowns also are a conference best.

Ohio State finished the game with 640 yards of total offense. It marked the fourth time this season the Buckeyes have gone over 600 yards offensively.

After tallying a 28-0 lead through the first quarter Saturday, Ohio State is outscoring its opponents 171-38 in the opening quarter this season.

Ezekiel Elliott's 10-yard touchdown reception in the second quarter was the first touchdown catch of his career.

With 111 rushing yards, Carlos Hyde went over 100 yards rushing for the fourth time this season and 10th time in his career.

Ryan Shazier tied his career-best with three tackles for loss (at Wisconsin, 2012).

Kenny Guiton's 98 rushing yards marked a career high, eclipsing his previous high of 92 at California earlier this season. It also marked the second-consecutive game Guiton rushed for two touchdowns.

The 56-point margin of victory marked the largest in the series history between Ohio State and Purdue. The previous largest was 46 in a 46-0 Ohio State win in 1977. This was the schools' last meeting as divisional foes in the Leaders Division. Next year, Purdue will be in the Western Division and OSU will be in the Eastern Division. The schools are not scheduled to meet again until 2018. The four-year hiatus will be the longest in the series since they did not meet between 1971-74.

One-liner: Purdue can put men on the moon (Neil Armstrong and Gene Cernan) but can't put a man in the end zone?

Urban dictionary

His words: "I got the two I like. I have a lot of respect for the other quarterbacks in the league, but I got the two that I like." — on quarterbacks Braxton Miller and Kenny Guiton.
The plain definition: "If either of my guys played for (fill in the blank), the Big Ten might be more respectable."

Numbers for dummies 133: Ohio State's first-quarter scoring advantage against nine opponents, second in the nation behind Baylor (144). The margin last season was six points after 12 games.

Tweethearts @Dan Hickey2020: After this beating, they should rename it Band-Ade stadium & @7_murph: Does the P on the (Purdue) helmet stand for Punt?

Pregame buzz: Even though Purdue had won four of the past six against the Buckeyes in West Lafayette, few expected another upset. The Boilermakers came out looking tough in their black matte helmets, but soon showed why a doormat finish fits them better. The Buckeyes wiped their cleats on this bunch.



Sources: ESPN, OSU Official Site, Columbus Dispatch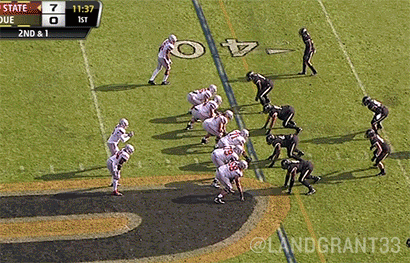 1st quarter 40 yard TD reception by TE Jeff Heuerman
With 2nd and 1 at the Purdue 40, Braxton Miller passes complete Buckeyes TE Jeff Heuerman who goes for 40 yards for the TD, putting Ohio State up 14-0 with 11:28 remaining in the 1st quarter. Heuerman's touchdown reception was the longest catch of his career. He tallied the first 100-yard receiving game by an Ohio State tight end since Rickey Dudley recorded 106 receiving yards against Tennessee in the 1996 Citrus Bowl. Heuerman's 116 yards are the most by an Ohio State tight end since John Frank recorded 123 at Michigan in 1983. (Image source: Land-Grant Holy Land)
| | | |
| --- | --- | --- |
| Hurdling Jeff Heuerman Purdue Postgame | | ESPN's with Jeff Heuerman Purdue postgame |

Buckeye Leaves: Purdue
November 3, 2013 Source: BuckeyeSports.com - Here are our picks for the Ohio State players deserving recognition after the win vs. Purdue.

Ben Axelrod: Who else is more deserving of a Buckeye Leaf from the Buckeyes' pounding of Purdue than Jeff Heuerman? Playing the best game that an Ohio State tight end has had in 30 years, the junior from Naples, Fla., caught five passes for 116 yards and a touchdown. Both Urban Meyer and Braxton Miller came into West Lafayette with the mind-set that they wanted to reward one of the premier blockers on their team, and they did just that, as evidenced by Heuerman's standout performance. There were many worthy standouts in Buckeyes' second blowout win in as many weeks, but the 6-6, 252-pounder stood taller than them all and could be an X-factor for the OSU offense moving forward...




The missing man, Ohio State tight end Jeff Heuerman leads a rout of Purdue
Source: Cleveland Plain Dealer - The missing man not only showed up Saturday, but Jeff Heuerman also jumped over one tackler, rocked another when he landed, and made you wonder how, exactly, Purdue lost track of a 6-6, 252-pound guy with a trackman's instincts and a bronco-buster's appetite for contact...Tight end is a position that has been neglected for years at OSU...One of Heuerman's catches was for no gain. Otherwise, the next-shortest one he caught, for 18 yards on third-and-eight in the second quarter, caused the most commotion. The leaping Heuerman's knee registered a knockdown of cornerback Antoine Lewis as he closed for the tackle.

"I'm going to tell him to cut that out. He's too big," said Miller.

"Coach Mick (strength coach Mickey Marotti) told me I looked athletic," said Heuerman, smiling. "I knew we had to get that third down. I wasn't quite aware of where we were at."...



RB Jordan Hall was sidelined with a knee injury. DT Michael Bennett (shoulder), LB Curtis Grant, RG Marcus Hall and LB Josh Perry also left the game with injuries. Perry was able to return, however. Right tackle Taylor Decker left the game with a sprained MCL in his knee. He could miss a week of practice, Meyer said. Source: Bucknuts

| | | |
| --- | --- | --- |
| OC Tom Herman Purdue Postgame Source: BuckeyeGrove.com | | Braxton Miller Purdue Postgame Source: BuckeyeGrove.com |




Does Ohio State have the two best quarterbacks in the Big Ten? The Buckeyes think so
November 3, 2013 Source: Cleveland Plain Dealer - Urban Meyer hasn't seen all the other starting quarterbacks in the Big Ten, but Ohio State's head coach wouldn't have to do an extensive study to decide which ones from the conference he'd take to lead his team.

"If we're drafting," he said, "I have the two I like."

It's easy to imagine why Meyer hasn't bothered looking.

After fourth-ranked Ohio State's 56-0 win over Purdue on Saturday, Meyer saw everything he needed in order to endorse the idea that the Buckeyes may have the best two quarterbacks in the Big Ten.

Wait, what?

Does Ohio State really have the best two quarterbacks in the Big Ten?...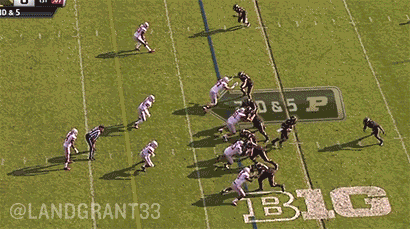 Doran Grant Intercepts Purdue QB & Scores
Freshman quarterback Danny Etling, making just his third career start, throws a costly interception to Ohio State's Doran Grant who then follows his convoy to take it to the house.. Doran Grant scored his first-career touchdown when he returned an interception 33 yards in the first quarter. The interception marked Grant's third interception of the season and fourth of his career. Grant's interception return 57 seconds into the game was Ohio State's quickest score of the year. (Image source: Land-Grant Holy Land)

Doran Grant Purdue Postgame



The Bottom Line
November 3, 2013 Source: Columbus Dispatch -

Offense (5 leaves)
OSU had exactly two negative plays — a Braxton Miller pick and a 5-yard loss on a sweep. That's two baddies out of 77 snaps, a percentage any team in America would accept with glee. Miller was otherwise sharp — it helped that Purdue didn't defend — and Carlos Hyde hit 100 without breaking a sweat.

Defense (5 leaves)
No matter which way the Boilers tried to move the ball, they seemed to be constantly working into a 45-mph wind and straight uphill. So physically dominant were the Buckeyes, who extinguished whatever fire Purdue might have had with a pick six and a fumble recovery in the first 13 minutes. Game over.

Special teams (4 leaves)
Lopsided games have a way of making the specialists moot, and that largely has been the case for Ohio State the past two weeks. The wind made for a tricky punt-return game and a lot of yards lost to bounce, but that's no harm, no foul. Man, Drew Basil is money on those PATs.

Coaching (4 leaves)
Word is, Urban didn't like his outfit's pregame focus, so he called in the dogs to get their heads in the game. Well-played, then, although the Buckeyes would have had to take the field in straitjackets to balance the discrepancy in talent. At the moment, the Buckeyes are maximizing.

Fun quotient (3 leaves)
Purdue fans appreciated that the OSU band made the trip and gave them a show, but a lot of black-clad Boilers backers found better things to do once the game resumed. Buckeyes travelers enjoyed a majority showing, but that's nothing new in struggling Big Ten shops.

Opponent (1 leaf)
Here's hoping coach Darrell Hazell has a strong back and doesn't grind his teeth into dust, because he faces some seriously heavy lifting if he's going to turn this bunch around. Granted, the start was a how-not-to guide to beginning a game, but the Boilermakers brought nothing to this party. They were in a bowl last year?

Officiating (3 leaves)
Besides misidentifying the player whose illegal block nullified a Corey Brown TD on a punt return, the striped shirts stayed out of the way and allowed the game to keep moving. Way to show mercy, fellas.





Ohio State Stock Market Report: Purdue
November 3, 2013 Source: Land-Grant Holy Land -

Blue Chip Stocks:
Braxton Miller and Kenny Guiton, QB's: Miller played an impeccable first half, Guiton an impeccable second half, and it added up to a near flawless performance. Miller only ran one time, but was almost perfect throwing the ball, going 19-23 for 233 yards and four TD passes. Miller was accurate with his throws, decisive in the pocket, and more importantly, he didn't needlessly run and add wear and tear to his body. Guiton only threw for 59 yards, but he ran for 98 yards and two touchdowns, seamlessly handled the offense when he took over for Brax, and once again validated to everyone that the OSU offense doesn't skip a beat when he's in.

Jeff Heuerman, TE: Jeff Heuerman must think to himself that if he got to play Purdue every week, he'd win the Heisman trophy. I don't know if Purdue thought they didn't need to cover Heuerman, or if they thought he was unable to catch the ball, or if somehow, a 6'6", 252 pound tight end magically became invisible past the line of scrimmage, but Heuerman was WIDE open the entire first half. He had five catches for 116 yards and a TD, and it seemed every time Miller threw the ball his direction, there wasn't a Purdue defender in the camera shot.

The Silver Bullets Defense: Last week against Penn State, the Buckeyes defense came out and played their best game of the season, holding Penn State in check for most of the game. Against Purdue, they thoroughly dominated, shutting out the Boilermakers and limiting them to just 116 yards of total offense, 27 yards rushing, and 10 first downs. Yes, it was Purdue. No, they aren't a good football team, but still...that was an impressive defensive effort. Doran Grant started it with a pick six on Purdue's second play, they had ten tackles for loss, and they sacked Danny Etling six times. Helmet stickers for everyone!

Solid Investments:
Carlos Hyde, RB: On a day when Miller and the passing game took center stage, Hyde got off to a slow start. After four carries and almost 27 minutes of game time, he had four carries for 20 yards. His next four carries? 21, 9, 42, and 20 yards. I believe that's what the kids call going HAM.

Junk Bonds:
Nobody. I mean seriously, OSU's offense just put up 49 points, 640 yards, and over 8 yards per play. The defense didn't let Purdue get over 100 yards of total offense until the fourth quarter, tossed a shutout, and scored a touchdown of their own. Only terrible people with the worst outlook on life would want to find fault with today's performance and rag on someone during a complete team victory.

Buy/Sell:
Buy: Going for it on fourth down. I'm a big fan, in general, of coaches coaching to win as opposed to coaching not to lose. Meyer is one of the best in game managers on the sidelines in the business, and whether you like him or hate him, Meyer is always coaching to win.

Sell: Going for it on fourth down up 49-0. Sanctimonious columns from Matt Hayes types aside, when you're up 49-0 and on the Purdue 26, kicking a field goal there might not have been a bad call. The fact that they didn't convert isn't my beef here; even going for it isn't my beef. I just think it might have been good to give Drew Basil a shot at a field goal that wouldn't have been a chip shot.

Buy: The Ezekiel Elliott/Dontre Wilson combination the next few years. Wilson and Elliott have looked good as true freshman this year, and it's going to be fun watching these guys grow into the next Carlos Hyde and Ted Ginn. Seriously, these guys are going to be really, REALLY good.

Sell: Tom Herman leaving. This is a pipe dream, because I think OC Tom Herman gets a good HC offer at the end of the season and leaves. I don't want him to, because this is the most explosive OSU's offense has been in my life, and selfishly, I don't want this good time rock and roll feeling to end. I know it will, and I have full confidence that Meyer will find another great OC, but still...enjoy the Tom Herman era, because he probably won't be with us much longer.

Buy: Ohio State can play with, and beat, anyone. Whatever Luke Fickell and the defense have been doing the last couple of weeks, don't change. The defense has been playing with their hair on fire, and dictating the tempo of the game on that side of the ball. I love the new aggression, and whatever it is they changed, it worked.

Sell: Purdue Harbor, once and for all. I think we were all frustrated with 2009 and 2011, and Holy Hell what almost happened last year in the 'Shoe? Most everyone wanted to end this Purdue voodoo hex in a big way, and this 56-0 beat down was the perfect way to end it.

So the Buckeyes move to 9-0, and based on what happened elsewhere in the conference it seems like Ohio State is headed for a showdown with Michigan State in Indianapolis. But they're not there yet. They still have games against Illinois, Indiana, and That Team Up North before then.

And based on today's performance, Urban Meyer will have his Buckeyes ready to meet any challenge that comes their way.







Purdue

Nov 2, 2013 Noon

Urban Meyer talks game strategy including defensive improvement and unleashing his O-line.



OSU-Purdue Thread; Ten Questions
November 2, 2013 Source: Bucknuts - * 1. Can Braxton Miller continue his stellar play? – Miller has had back-to-back games with 300 yards total offense. In the wins over Iowa and Penn State, he combined to complete over 78 percent of his passes (41 of 50). He had a career-high 252 yards and three touchdowns passing and 68 yards and two touchdowns rushing last week against Penn State. Most important, Miller has had no turnovers the last two games.

* 2. Can Carlos Hyde hit the 100-yard mark for the fourth game in a row? – Hyde is second in the Big Ten in conference games in rushing yardage at 137.2 yards per game. Purdue is 92nd nationally in rushing defense at 192.7 yards allowed per game. Translation: It should be another big game for the burly Hyde.

* 3. Can the OSU receiver corps continue its fine play? – Philly Brown and Devin Smith have been consistent, while it was good to see Chris Fields get back into the flow last week with four catches and a touchdown. Evan Spencer was banged up against Penn State but Urban Meyer was hopeful he would play. Purdue is a respectable 25th nationally in passing yards allowed (206.7 ypg) and the Boilers boast one of the Big Ten's best corners in Ricardo Allen.

* 4. Is this the game where Dontre Wilson breaks the big one? – Wilson has a touchdown run and a touchdown catch to his credit. But the freshman is dying to make a big play. He'd love to take a catch a long way or return a kick for a touchdown.

* 5. Can the Ohio State defense get after Purdue freshman QB Danny Etling? – Purdue, with just one win on the season, is now starting four freshmen on offense. That includes Etling, who will make his third career start against OSU. OSU is third in the Big Ten in sacks in conference games at 2.8 per game. The Buckeyes had four sacks against Penn State with two of them by DE Noah Spence.

* 6. Will Purdue even get 50 yards rushing against Ohio State? – For the year, Purdue is 12th in the Big Ten in rushing yards per game at 76.1 ypg. The Boilers only have three rushing touchdowns. OSU is third in the Big Ten in rushing defense at 95.9 yards allowed per game.

* 7. Can the Buckeyes keep Purdue out of the end zone? – Purdue is last in the Big Ten in scoring at a dismal 13.1 ppg. The Boilers were shut out 14-0 at Michigan State two weeks ago before going into a bye week. Maybe Darrell Hazell and his offensive staff have come up with some answers during that respite.

* 8. Can the OSU secondary continue its late-season rise? – Safeties C.J. Barnett and Corey "Pittsburgh" Brown each had interceptions last week, while corners Bradley Roby and Doran Grant each drew praise for their play against Penn State. This was how most expected the secondary to play all year. With tests remaining against Illinois, Indiana, Michigan and who knows who else, they seem to be coming on at the right time.

* 9. Can the Buckeyes cover the 31-point spread? – OSU is favored by 31 points on the road. That is OSU's largest spread for a road game since 1998, when OSU was favored at Illinois by 36 and won 41-0. In my Game Data feature , I picked the Buckeyes to win 49-10. We shall see.

* 10. Will the Buckeyes go into their second bye week on a high note? – After the rout over Penn State last week, this OSU team set a high standard for how well they can play. National experts will be looking to see if they carried over any of that momentum into this game against a team that hasn't even beaten an FBS school this year.

Moreover, the Buckeyes want to get the Purdue jinx off their back. OSU has lost its last two trips to West Lafayette and been to overtime with the Boilers in each of the last two seasons.

Another thought: The Buckeyes will have a short travel squad roster, meaning the starters may see more action. Can OSU avoid a key injury in what should be a blowout win?





Five things: Ohio State at Purdue
November 2, 2013 Source: ESPN - Boiling blood: There might not be a good explanation for why the Buckeyes have struggled recently against the Boilermakers, but they certainly know it's true. Purdue has won twice in a row at home and took an Ohio State team that went undefeated a year ago to overtime in a game that required a miraculous drive from backup quarterback Kenny Guiton just to force an extra session, facts that haven't escaped coach Urban Meyer or his veteran leaders. Even Meyer's first signing class, a group that has never lost a game with the program, is aware of the danger of overlooking the Boilermakers thanks to that close call last season, and the Buckeyes have been on high alert all week to try to avoid something similar.

Passing fancy: A few Buckeyes had given Braxton Miller a hard time about not scoring a rushing touchdown entering the Penn State game last week, so he went out and produced two of them. But the offense has been operating just fine without the junior quarterback running wild, as he often did a year ago, and the Buckeyes have his arm to thank for their recent explosiveness. Miller is coming off two of the finest games of his career in the passing game, and the Buckeyes have plenty to show for it collectively with 97 points in victories over Iowa and Penn State. Miller added three touchdowns through the air against the Nittany Lions, bumping his completion percentage to 70.6 in the process and giving Ohio State yet another way to pick apart defenses.

Roby restart: Initially there appeared to be some buyer's remorse about his decision to return for another season with Ohio State, and Bradley Roby's uneven play early in the season surely didn't help him feel much better about holding off on the NFL for another year. But the redshirt junior tried to simply wipe his personal slate clean after hitting the midway point of the season with mixed results, and he bounced back against Penn State with perhaps his most consistent performance at cornerback. The spring in his athletic steps seems to have returned, and now, with eight passes defended and two interceptions for the season, Roby figures to be looking to improve those numbers against a Purdue offense that already has surrendered 10 interceptions this season.

Riding Hyde: Meyer has grown tired of hearing about never having a 1,000-yard running back on his roster, but he's certainly on schedule to put an end to that conversation heading into the final month of the regular season. Despite missing three weeks because of a suspension, Carlos Hyde has been almost unstoppable in Big Ten play, averaging more than 137 yards per game against league opponents and giving Ohio State one of the most potent rushing attacks in the country as he partners with Miller in the backfield. Hyde could cross that milestone even without the benefit of two potential postseason games for Ohio State, as he needs just more than 100 yards per game down the stretch to get there. On Saturday, he's facing a rushing defense ranked No. 92 in the country.

Pressure applied: The two most productive tacklers behind the line of scrimmage in the Big Ten suit up for the Buckeyes, and Purdue might have little choice but to pick its poison with Ryan Shazier blitzing from his spot at linebacker and Noah Spence developing into a force at defensive end. They have combined for 18 tackles for a loss this season, and while Shazier is a proven commodity, Spence is only starting to live up to the enormous potential that made him a five-star recruit for Meyer when he arrived at Ohio State. The sophomore took a sledgehammer to Penn State's offensive line last week, finishing with two sacks and disrupting a handful of other plays on near misses, and the combination of those defensive terrors is allowing both to thrive.





At 20-0, Ohio State is a special team -- why can't you see it?
October 30, 2013 Source: CBSSports.com - ...Only four coaches have gone more than 20 games before suffering their first a loss at a school, and three of their names are Fielding Yost, Pop Warner and Walter Camp. Urban Meyer has done it, and we've ignored it. We're ignoring it still.

Why? Ask yourself why. I'm not the one ignoring it...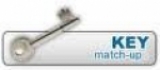 OHIO STATE (8-0, 4-0) at PURDUE (1-6, 0-3) – noon ET, BTN/BTN2Go
November 1, 2013 Source: BTN -
Purdue QB Danny Etling vs. Ohio State front seven. It the true freshman Boilermaker signal-caller can't hit some passes to loosen the Buckeye defense, Purdue's struggling offense will be grounded—again. This attack is last in the Big Ten (278.6 ypg) by almost 70 yards to the No. 11 offense.



- Source: Associated Press

Ohio State: QB Braxton Miller. Miller is always fun to watch, but if the Buckeyes are as productive as they have been all season, Miller and the other Ohio State runners could be in for a big day.

Purdue: RB Akeem Hunt. Hunt has been the Boilermakers most consistent playmaker, leading in rushing (293 yards) and receptions (24), and of the team's 36 plays that have gone for 20 or more yards, Hunt has been involved in 14 of them.



Keep attacking
The Buckeyes brought more pressure vs. Penn State than they have all season and it rattled Big Ten passing leader Christian Hackenberg into one of his worst games. The ballyhooed freshman completed just over 50 percent of his passes (12-23), threw for only 112 yards and was sacked four times with two interceptions. Now OSU gets a chance to scare another freshman, Danny Etling, and he took over as a mid-season starter. Source: Mansfield News Journal: Poor Urban Meyer can't win for all the whining





3 matchups to watch
November 2, 2013 Source: Ft. Wayne IN Journal Gazette

Purdue defense vs. Ohio State running game: The Boilermakers have struggled with gap assignments and tackling against tough rushing attacks like Wisconsin and Nebraska, and the Buckeyes bring more of that to West Lafayette today. Quarterback Braxton Miller is a dual-threat option, running backs Jordan Hall and Carlos Hyde have combined for 1,109 yards and 15 touchdowns and five Ohio State rushers have two or more touchdowns.

Ohio State vs. Recent history: Although this looks like a blowout on paper, there's reason to believe the Boilermakers could keep this game close – that reason being the way the Buckeyes have played in West Lafayette in their last four tries. Ohio State is 1-3 at Purdue, and the Boilermakers took the Buckeyes to overtime in Columbus, Ohio, during Ohio State's undefeated 2012 season. The Buckeyes are 20-0 in their last two years but are wary of the challenges they've had on the road against Purdue, coach Urban Meyer said. Purdue, for its part, will hope for a hot start to try and force those doubts back into the Buckeyes' minds.

Purdue offense vs. Ohio State defense: Freshman quarterback Danny Etling and his offense couldn't put up points against Michigan State, the top defensive team in the country, during a 14-0 loss before its bye week. With two weeks to prep his team, coach Darrell Hazell hopes his offense can open up against the Buckeyes, who are also a stout defensive squad. Ohio State is No. 15 in the country with 19.1 points allowed per game. The Buckeyes give up just 95.9 rushing yards per game, sixth best in the country, and are limiting opponents to 240.3 yards passing per game, which is 79th in the NCAA. The Purdue offense is ranked 120th out of 123 FBS teams. None of those numbers bode well for the Boilers.




Five key factors for OSU victory
November 1, 2013 Source: Columbus Dispatch -

1. Conquer the ghosts
Ohio State's recent history at Ross-Ade Stadium isn't pretty, and it's something the Buckeyes have been reminded of all week. They have to use it for what it's worth — as motivation to avoid complacency. But if it starts to creep into their heads that they are somehow cursed in West Lafayette, Ind., the game could be closer than it should be.

2. Don't oversleep
This is not meant in the literal sense: The Buckeyes will get out of bed on time. But after a prime-time game against Penn State on national TV, a noon game on the Big Ten Network might not get the juices flowing. Coach Urban Meyer has consistently cited the potential for slow starts in early games. If OSU players are as mature as he thinks they are, the starting time shouldn't be a factor.

3. Avoid turnovers
The Buckeyes haven't had a turnover in their past two games and are tied for 13th nationally in turnover margin at plus-8. Purdue's best chance to keep the game close is for Ohio State to be careless with the ball. Quarterback Braxton Miller has had fumbling issues and needs to secure the ball tightly. Purdue knows that it can't stop the Buckeyes consistently, so the Boilermakers will try hard to pry the ball free.

4. Improve pass defense
The Buckeyes took a big step forward last week when it held Penn State's passing game in check, intercepting Christian Hackenberg twice before knocking him out of the game. The Buckeyes face another true freshman quarterback this week in Danny Etling. He's not the gifted player that Hackenberg is. It's important that Ohio State make the day as miserable as it did for Penn State's freshman.

5. Adjust to the scheme
Purdue shifted from a 4-3 defense to a 3-4 a few weeks ago. This late in the season, coaches usually have a good feel for what will work and won't work against a particular defense because there's enough video to show it. With a new look, Ohio State will have to improvise.



Two-Minute Drill: Updates from the Urban Meyer Call-In Show
October 31, 2013 Source: The Ozone - Meyer said he expected his team to start fast last Saturday night because of the atmosphere. He said the catapult was Pitt Brown's interception. He said they had to see a response like that from their pass defense. He said pass defense starts with the pass rush, and they couldn't afford to leave Christian Hackenberg back there without pressuring him...

He said the offensive line is a unique group. "Every day in practice you can't wait to see those five." He said he couldn't use the language he would like to describe what Marcus Hall used to be, and how far he has come to what he is now.

Meyer said Purdue's defense has been pretty good the last two weeks. They've switched from a 4-3 to a 3-4 in mid-season, which is very rare. They blitz 60-70% of the time now. They've had two bye weeks in the last four weeks, and Meyer said Purdue has made a good decision with their changes because it's a pain in the butt to prepare for.

Stan Drayton & Luke Fickell Updates

Drayton said in studying Purdue's change to 3-4 he said you have to study why they went to that system, and how the players fit what they're doing now. He said he knows they're going to see something that they haven't prepared for, but with a veteran offense, it makes it easier to adjust...

Fickell said they pressured Christian Hackenberg very well, and better than they pressured Jake Rudock the week before. He said it comes down to making plays, and they made more plays rushing the passer last week...




The Ozone had the opportunity to speak with Head Coach Urban Meyer, LB Ryan Shazier and RB Jordan Hall following practice on Wednesday:








Tony Gerdeman's Two Minute Drill on Urban Meyer's comments on today's B1G teleconference October 29, 2013 Source: The Ozone - Meyer said that pro scouts have told him that Marcus Hall is one of the most improved offensive linemen in America. Said he's down to 305 pounds from 330 pounds and said he's arguably the most-improved player on the team.

Meyer said Jack Mewhort just left his office five minutes before the teleconference. He said he's a grown man on the field, and he relies on him off of the field as well. Mewhort wanted to talk to him about their struggles over the years against Purdue.

Meyer said the more mature your team is, it's easier to get a team focused to play on the road than it is at home, and this team is getting more mature by the week. He said it's easier to focus the 70 guys you're allowed to bring with you on the road than the 105 at home dealing with families and stuff like that.

Meyer said Bradley Roby played his best game last week. He said he had a great week of practice leading up to that game...





BuckeyeSports.com Video: Buckeyes Hyde, Heuerman, Grant Basil Preview Purdue:
| | | |
| --- | --- | --- |
| Carlos Hyde | | Jeff Heuerman |



No. 4 Ohio State at Purdue Game Notes
October 28, 2013 Source: Ohio State Official Athletics Site - Kickoff set for Noon ET Saturday on Big Ten Network ...



First and 10

• Ohio State enters the game with the nation's longest winning streak at 20 games.

• The Buckeyes are ranked No. 4 in the BCS rankings for the second consecutive week

• Ohio State ranks sixth nationally in rushing defense (95.9 ypg). The unit has not allowed a run of 20 or more yards this season.

• Ohio State is one of six FBS schools to not allow a 100-yard rusher in 2013.

• Ohio State leads the Big Ten and ranks sixth in the NCAA in scoring with 47.2 ppg.

• Ohio State is outscoring teams 143-38 in the first quarter this season.

• Junior QB Braxton Miller recorded his eighth career game with at least 300 yards of total offense vs. PSU, earning B1G Offensive POW honors.

• Senior RB Carlos Hyde has rushed for 464 yards and seven TDs in his last three games. He is second in the Big Ten in rushing in B1G games with 137.2 yards per game.

• Junior Ryan Shazier and sophomore Noah Spence are tied for the Big Ten lead with 9.0 TFL's.

• Head coach Urban Meyer is 30-3 in November games since 2003, his first season at Utah.

Ohio State Penn State Game Notes







Devan Bogard tore his ACL in the PSU game and is out for the season.
Curtis Grant, QB Braxton Miller and WR Evan Spencer, each suffered injuries against Penn State, but Meyer said they should all be good to go by Saturday. Source: The Ozone



The Ozone had the opportunity to speak with Head Coach Urban Meyer, Defensive Coordinator/LB Coach Luke Fickell and Tight Ends/Fullbacks Coach Tim Hinton at the weekly media luncheon Monday October 28, 2013:




Urban Meyer








Urban Meyer Presser Recap: Purdue
October 28, 2013 Source: Eleven Warriors - Urban Meyer

• Champions vs. Penn State: Offense: Marcus Hall, Corey Linsley, Jeff Heuerman, Nick Vannett, Devin Smith, Chris Fields, Philly Brown. Carlos Hyde and Jack Mewhort co-offensive players of the game.

• Ryan Shazier, Doran Grant, CJ Barnett. Bradley Roby and Noah Spence co-defensive players of the game

• Special Teams: Jordan Hall, Craig Cataline, Dontre Wilson, Cameron Johnston.

• Meyer said he was very impressed with first half against Penn State. Said he worried about physicality of Iowa game hampering OSU.

• Meyer reiterated his thoughts after game Saturday, that the offensive line is as good as he's ever seen.

•"I'd take this offensive line over any that I've seen. Tremendous players, work ethic, cohesiveness."

•Any issues Meyer inherited could be fixed, he thought. He's not surprised they've had a quick turnaround. "I had so much respect for Ohio State and previous coaching staff," Meyer said.

• Meyer confirmed Devan Bogard tore his ACL Saturday. Same knee as last year. Meyer called it a "crushing blow." Bogard will have surgery this week.

•"We want to be a disruptive defense, and we will be a disruptive defense." Meyer said the defensive continues to get better.

• Meyer said he saw energy and pulse on defense Saturday that wasn't evidence the previous couple weeks. Part of that was the loss of Christian Bryant. Meyer said the team is starting to overcome the loss of his energy.

•"Ryan Shazier is one of the best blitzers in the nation."

• "If that doesn't happen, it's a different ball game." –Meyer on Pittsburgh Brown's interception.

• Dontre Wilson touched the ball more and had a fairly big stat day against Penn State. Meyer pointed out that it coincided with doing more than just carrying/catching the football. Wilson was blocking on several plays. Meyer said Wilson has already gained 15 pounds. He said he'll be even bigger next season. Called him a great practice player.

• Meyer believes Braxton Miller is improved fundamentally and has a much better understanding of the offense as compared to last season.

•"I anticipated he'd be better, but he's a little better than better." -Meyer on Braxton Miller

• Meyer said they have plenty of people in the football facility that keep players motivated during 20-game win streak. He said they coach hard.

• On Bloody Tuesday, Meyer said they treat the offense like it's the worst in the country.

• Meyer, a psychology major, said it's not a coincidence that Miller has played better since backup Kenny Guiton started warming up at Northwester.

• Meyer says most every position on the field has played at a high level in recent weeks. But he still wants "Ohio State level" linebackers. Meyer said the 2008 Florida team was the only one he's coached that was great across the board. Saturday was that way for the Buckeyes, he said. Luke Fickell

• Fickell said working with the linebackers is a "daily grind."

•Tyvis Powell, Vonn Bell and Trey Johnson were young guys that got extensive playing time and looked good under lights, according to Fickell.

• Fickell said he tried to talk former OSU linebacker Marcus Freeman out of coaching. Freeman is Purdue's LB coach.

•"Football is a game about momentum. When you have it, you want to keep it." –Fickell on Brown's interception. Fickell said it wasn't only big for Brown's confidence but also the entire defense.

• Meyer goes around to each meeting room to be a sounding board for each position group. Fickell said it brings a lot to the defense because of Meyer's offensive prowess. The conversation always elicits new ideas and ways to improve.

• Ohio State hasn't lost in two year (Fickell's final game as head coach). He said a majority of the reason why is leadership. He said there is no substitute for it. Said players have bought in 100 percent.

• Shazier has distinguished himself as one of the top blitzers in the country. Fickell said it's all instincts and timing. Shazier understands the blocking schemes and is able to get everything down pat. Fickell said it's a talent that comes naturally.

• Ohio State gave up a great number of explosive plays last season on defense. Fickell said the team learned its lesson. "It's a leverage issue and guys going fast to the football."

•Fickell said an injury like Bogard's is tough because you're in this business to shape kids. For team purposes, Fickell said someone will step up. Tim Hinton

• Asked about Bloody Tuesday practices, Hinton explained that players would be shaking their heads explaining how rough they are if they were in the room. He said it's by design to challenge them for the upcoming game.

• Hinton said Heuerman told him last the week the team is full of "really good dudes." He's completely unselfish and doesn't worry about his stats. For instance, the Penn State game called for passes to the tight ends, but the Nittany Lions gameplanned them out of the game.

• Heuerman's football intelligence is something that makes him standout, according to Hinton. He added that Heuerman is strong and gifted physically.

•"His day is coming at Ohio State." –Hinton on Nick Vannett.





Game Data: Penn State at Ohio State
Source: Bucknuts.com - Purdue has won three of the last four times it has hosted Ohio State. That includes Purdue wins in 2004 (24-17), 2009 (26-18) and 2011 (26-23, overtime). OSU's only win in West Lafayette in the last decade came in 2007 (23-7).

This will be the schools' last meeting as divisional foes in the Leaders Division. Next year, Purdue will be in the Western Division and OSU will be in the Eastern Division. The schools are not scheduled to meet again until 2018. The four-year hiatus will be the longest in the series since they did not meet between 1971-74.

Eight Purdue players are from Ohio. Notables include WR Dan Monteroso, backup QB Austin Applebyy and backup DE Jake Replogle.

Two OSU players are from Indiana: DT Joel Hale (Greenwood/Center Grove High School) and RB Rod Smith (Fort Wayne/Harding)...and much more...


West Lafayette Weather Forecast


November 1, 2013 Source: Columbus Dispatch


Cover Story: Marcus Hall; Hall seeks payback
Ohio State Spotlight: Jack Mewhort
Meet a Buckeye: Joey Bosa
Who has the edge: Ohio State vs. Purdue
Game predictions: Ohio State vs. Purdue
Play of the week: Trips right, pass-run option
Recruiting Watch: McLaurin emerges as prize catch & more...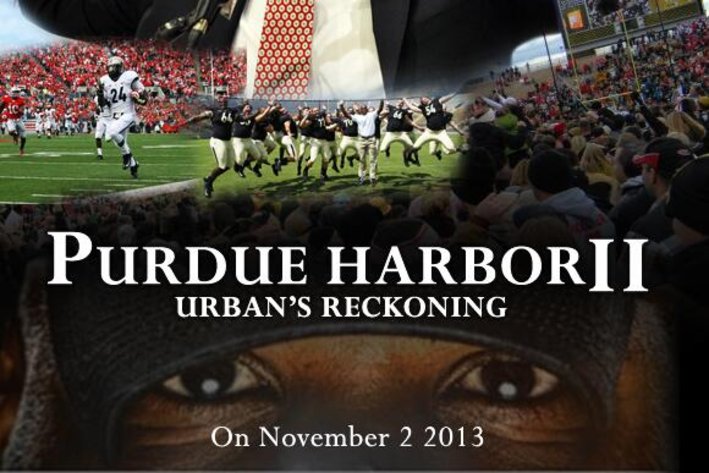 Purdue is billing the game Saturday as Purdue Harbor II Urban's Reckoning. See all the full size poster images HERE





Preview: Ohio State at Purdue
Source: BTN - Why you should watch: It's 20 victories in a row and counting for Ohio State. The Buckeyes continue to look like the elite team in the Big Ten, as they chase a spot in the BCS title game. Lopsided wins may not help Ohio State's cause in the BCS standings. But, "ugly" wins may hurt OSU's cause. So, the Buckeyes-No. 4 in the BCS standings–may not just want to beat the Boilermakers; they may want to blowout the Boilermakers like they did to Penn State last week, 63-14. This could be another long Saturday for a rebuilding Purdue team. But, who knows what will happen? If you recall, the Boilermakers had the Buckeyes on the ropes last season before allowing Ohio State to wiggle off the hook by scoring a touchdown and two-point conversion in the waning moments to force overtime, where the Buckeyes won. It has been the closest call during the 20-game win skein.

Player on the spot: Ohio State quarterback Braxton Miller. The guy has been on fire the last two weeks. He hit 18-of-24 passes for 252 yards and three touchdowns last week vs. Penn State to go along with 68 yards rushing and two scores. The week before vs. Iowa, Miller connected on 22-of-27 attempts for 222 yards and two scores and ran for 102 yards. Can a Purdue defense that is No. 8 in the Big Ten (399.6 ypg) slow down Miller? If Miller gets going, this Buckeye offense that leads the conference (517.2 ypg) is almost impossible to stop.




ESPN's Austin Ward previews the Ohio State-Purdue game.



Preview: No. 4 Ohio State at Purdue Source: Eleven Warriors





Ohio State vs. Purdue Preview
Source: The Ozone - The Boilermakers have been atrocious on offense. They are averaging 13.1 points per game, 278.6 yards per game, and are only converting 29.5% of their third downs – all last in the Big Ten. Purdue has one of the youngest teams in the country. In their last game against Michigan State, the Black and Gold started four freshmen on offense...




Ohio State vs. Purdue 2013: Game Preview Source: Land-Grant Holy Land





Game 9 Preview the Purdue Boilermakers Source: Men of the Scarlet and Gray



Doug Lesmerises, Zack Meisel and Ari Wasserman talk with this week's guest, former Buckeye Devon Torrence (2007-10), who will talk about Saturday's game at Purdue; why it's hard to play in West Lafayette; and his thoughts on Ohio State cornerback Bradley Roby. Source: Cleveland Plain Dealer



Ohio State vs. Purdue: Game Preview Source: Rant Sports





Ohio State at Purdue: 3 and out
Source: JConline.com - 3 OHIO STATE QUESTIONS
Are the Buckeyes tired of losing in West Lafayette? They've lost two straight and four of the last six in Ross-Ade.

Does Meyer feel he has to win by a large margin to keep his team in the national championship picture?

Will Ohio State fans outnumber Purdue fans, similar to when Nebraska overtook Ross-Ade on Oct. 9?

3 PURDUE QUESTIONS
How much did the second bye week help the Boilermakers settle into their new schemes?

Can Etling take a step forward?

Will Brandon Cottom continue to be the feature back in the offense?...




Ohio St.-Purdue Preview Source: BTN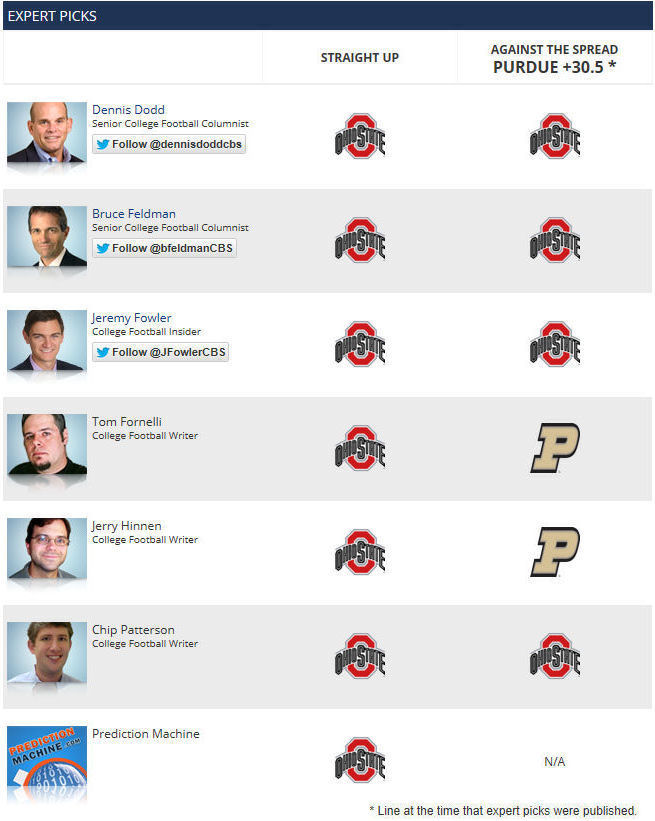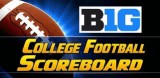 Purdue Ohio State Game Notes Source: Purdue Official Site

• HC Darrell Hazell was at Ohio State for seven years until leave for Kent State in 2011.

• Linebackers coach Marcus Freeman played for the Buckeyes from 2004 to 2008 and was a graduate assistant for Ohio State in 2010.

• Graduate Assistant John Nussman graduated from Ohio

• The last two games between the schools have gone to overtime. Three total games in the series have needed overtime.

2012 #7 Ohio State 29, Purdue 22 (OT) The Boilermakers led 22-14 with less than a minute to go in the game and Ohio State quarterback Braxton Miller was out with an injury. Kenny Guiton came in and led the Buckeyes to a touchdown with three seconds left. He then tossed a two point conversion to Jeff Heuerman to force overtime. The Buckeyes scored on their possession and then held the Boilermakers for the win.

2011 Purdue 26, Ohio State 23 (OT) The Boilermakers led 20-14 with a minute to play when Braxton Miller found Jordan Hall on a broken fourth down play to tie the score at 20. Sophomore Bruce Gaston broke through the line on the PAT and blocked Drew Basil's attempt that would have likely won the game for the Buckeyes. Purdue held Ohio State to a field goal in overtime and then Robert Marve scored from one yard out to win the game for the Boilermakers.

• Purdue held Michigan State's offense without a point until 8:55 remaining in the game when the Spartans used a reverse pass to score.

• Eight of Purdue's 22 starters against Michigan State were freshmen or sophomores, including four true freshmen, a redshirt freshman and three sophomores.





Purdue football: Scouting the Ohio State Buckeyes Source: BoilerStation