MSU, December 7, 2013
TSUN, November 30, 2013
Indiana, November 23, 2013
Illinois, November 16, 2013
Purdue, November 2, 2013
Penn State, October 26, 2013
Iowa, October 19, 2013
Northwestern, October 5, 2013
Wisconsin, September 28, 2013
Florida A & M, September 21, 2013
California, September 14, 2013
San Diego State, September 7, 2013
Buffalo, August 31, 2013





| | |
| --- | --- |
| | The (red) story links, or the 'read more' graphic, will open new (pop-up) windows to the source of the article, audio or video, so you can read/hear/see the rest. If your browser is set to block pop-ups, please set it to always allow them from our site. You will not get any annoying advertising pop-ups, of any kind, generated by this site...ever. |

52-34





10 Things We Learned from Guiton's Big Day in the Bay
September 15, 2013 Source:The Ozone -

1. This team is getting better. At least offensively. Forget the fact Ohio State was essentially without its starting quarterback – Miller – and starting tailback – Carlos Hyde – on Saturday. This offense looked a lot more like the unit Meyer envisioned when he brought his system to Columbus nearly two years ago. Instead of the one-man Braxton Miller show, the Buckeyes were spreading the ball all over the field against Cal. Jordan Hall, Devin Smith and Dontre Wilson all had big games and the offense seemed to operate with much more efficiency and consistency in week three of the 2013 season. Clearly Hall and Wilson give the Buckeyes an element of speed in the open field they were missing last season, but it's really about the whole group coming together to become a weapon of destruction for opposing defenses. They aren't quite there yet, but the offense is better now than it has ever been since Meyer arrived.

2. It all starts up front. We will get into the play of Guiton and some of the skills guys in a moment, but nothing good can be said about the offensive performance on Saturday without first mentioning the guys up front. Guiton is going to get most of the credit for orchestrating a 50-point game for the Buckeyes, but it was Ohio State's offensive line that really controlled this game from start to finish. Corey Linsley had a few tense moments with a couple of his snaps, but other than that, this group looked a lot more like the one we saw at the end of last season than the one we saw two weeks ago in the season-opener. A lot of credit has to go to Marcus Hall and Taylor Decker on the right side of the line. Between Decker (week one) and Hall (week two), that area had been maybe the biggest disappointment on the team so far this season, but those two guys stepped up and played some impressive football this week. It allowed Guiton to have the time back there to make the right decisions and find the open guys down the field. It also allowed Urban Meyer to be aggressive in fourth down situations because he knew his guys were moving the line of scrimmage up front.

3. Kenny Guiton is more than a backup. This certainly wasn't Guiton's first experience in a big moment, but let's not confuse stepping in to finish of one of Braxton Miller's drives for stepping out there as the quarterback for the Ohio State Buckeyes. With Miller on the sideline in street clothes, Kenny G got his first chance to direct the troops as the general on Saturday. It's hard to imagine the butterflies going on inside a kid from a small Texas town making the first start of his career on the road a couple thousand miles away from anything he's known, yet Guiton was as cool as can be on Saturday. It probably helped that two-thirds of the stadium was wearing scarlet, but he didn't flinch under the pressure. On his second play of the game, he connected with Devin Smith for the longest play from scrimmage in Ohio State history. He looked like a kid in his third year of starting for most of the game, and played so well that people started to talk about how OSU would handle Braxton Miller when he was ready to return.

4. Tom Herman deserves a lot of credit. How many teams around the country could afford to lose their Heisman Trophy candidate at quarterback and not miss a beat offensively? The answer is not many. That's a testament to Kenny Guiton, but also to the job Meyer and Tom Herman have done transforming him from a kid who wasn't ready to play a single down two years ago to a captain who is ready to step in and orchestrate this offense to near perfection. Herman and Meyer dialed up a perfect play call on the second play of the game, setting Devin Smith up for 1-on-1 coverage on the outside and they had enough trust in Guiton to let him air it out from his own 10 yard line. That really says a tremendous amount about the way this kid has matured as a football player under Herman's tutelage. He very well may be the best backup quarterback in America, and if that's true, what does it say about Herman as a quarterback's coach?

5. Jordan Hall is here to stay. 72 touches. 436 yards. Six touchdowns. That's Hall's stat line this season in three games as Ohio State's starting running back. He posted a career-high 168 yards on the ground Saturday to go with three rushing touchdowns, and he also caught five passes out of the backfield. Outside of the quarterback position, Hall is the most dangerous weapon the Buckeyes have right now. There's no question Hall is playing his best football, and it's clear now why Meyer has repeatedly touted him as the only guy they had outside of Braxton Miller who could make people miss in the open field. It will be interesting to see how his role develops once Carlos Hyde returns to action, but it's hard to imagine him coming off the field very often while he's playing like this.

6. Carlos Hyde will have to earn his carries. It seems strange to think this team might not have enough touches for Carlos Hyde, but that's where we are right now. Clearly he is going to be a part of the offense when he returns to action – presumably next week – but with the way Jordan Hall is rolling right now, it's not like we can expect to see 34 in the backfield carrying the football 25 times a game. This team could definitely use a physical presence in the backfield to compliment the shifty running of Miller, Guiton, Hall and Dontre Wilson, but it seems unlikely Meyer is simply going to hand Hyde his starting job back. Rod Smith, Warren Ball, and Bri'onte Dunn never really got an opportunity to show much while Hyde was out, so the good news for Hyde is that he's really only competing with one tailback for those carries.

7. Remember the name Dontre Wilson. Speaking of Wilson, can we agree this kid is more than just hype at this point? I think a lot of us envisioned what he could become in this offense, but how many of us truly expected him to jump in and make this big of an impact already? Remember, this is a true freshman who didn't take his first hit in practice until August, yet Wilson looks like he was born to play that hybrid flex role in Urban Meyer's offense. After nearly breaking off a big run in the opener against Buffalo, Wilson has proven to be more consistent than dynamic over the last two weeks. His longest play has gone for just 26 yards, but his ability to pick up 8-12 yards a pop on those jet plays is almost unstoppable. It's only a matter of time before he gets free on one of those and goes the distance, but Wilson is already averaging nearly 10 yards every time he touches the football. He had over 100 yards of offense on Saturday with just eight touches and it's clear Meyer has plans to get the ball in the hands of No. 1 more and more every week.

8. They need Bradley Roby to be Bradley Roby. The other No. 1 for the Buckeyes certainly didn't look like himself on Saturday. Playing in his second game of the season, Roby looked a little out of sorts against Cal wideout Bryce Treggs. He didn't put up big numbers – only 7 catches for 51 yards – but got the better of Roby a couple times out there. One of them looked like a touchdown catch and the other one was a touchdown catch. It's hard to be too critical of Roby after all the great games he has played, but Cal wasn't afraid to challenge Ohio State's best defensive player on Saturday. I'm not sure Roby was expecting it, but it should serve as a wakeup call that teams may decide to test how good he really is. Now he has to go out and prove it.

9. Christian Bryant is playing his best ball. Who would have thought Bryant would look like the best player on the field for the Buckeye defense Saturday? That's not a knock on the senior safety, he's usually one of the better players out there because of his knack for being around the football, but this may have been Bryant's best game as a safety at Ohio State. It certainly felt like it with the way he was patrolling centerfield and knocking down passes all over the place. The Buckeyes need that type of guy on the back end of the defense and it's good to see this kid playing his best football right now.

10: This defense OSU defense is very average. To me, this was the biggest take away from Saturday's win over Cal. I realize the Bears are trying to play fast and put up points in a hurry, but that doesn't make it acceptable for a championship caliber defense to allow 371 yards through the air to a freshman quarterback on an average football team. This wasn't Johnny Football out there. This was Jared Goff, and the fact Cal put up 500 yards of offense and 34 points should be a little alarming for the Buckeyes. It's easy to dismiss that reality because the Buckeyes put a 50-spot on the board, but the reality is this offense is going to have to carry Ohio State every week unless this defense progresses the way it did last season. That certainly seems possible, and getting a healthy Adolphus Washington back should help, but there is no Zach Boren waiting in the wings this year. What you see is what you're going to get with this group. I think they will improve as they gel and learn to play together as a unit, but I'm not convinced this group would hold up against teams like Alabama, Clemson, Oregon, and Texas A&M. Then again, even 'Bama allowed 600 yards and 42 points on Saturday, so maybe defense doesn't matter all that much anymore.





Astute observations from Ohio State's West Coast win at Cal
September 15, 2013 Source: Cleveland Plain Dealer - The Ohio State coverage team analyzes the Buckeyes' 52-34 win at Cal with five observations each from: Doug Lesmerises, Zack Meisel & Ari Wasserman...




Five Things: Cal
September 15, 2013 Source: Eleven Warriors - ...here are Five Things that made yesterday's win a memorable one...



Ohio State California Game Highlights



"This is the deepest team I have been a part of when you're looking at playmakers. All over the field there are guys that can make plays and get into the end zone, and you never really know when someone is going to make a play next. We're going to be really hard for other teams to stop."
- Buckeyes WR Chris Fields



Guiton leads No. 4 Ohio St. past California 52-34
September 14, 2013 Source:OSU Official Site - Kenny Guiton threw three of his four touchdown passes in the first six minutes of his first career start and No. 4 Ohio State rolled to its 15th straight victory, 52-34 over California on Saturday.

Guiton, a fifth-year senior, got the start in place of injured Braxton Miller and there was no drop-off in performance for the Buckeyes (3-0).

Guiton connected with Devin Smith on a 90-yard pass on Ohio State's second offensive play for the longest play from scrimmage in school history. He added a 47-yard touchdown to Smith and a 1-yarder to Chris Fields on fourth-and-goal as Ohio State jumped out to a 21-0 lead over the Golden Bears (1-2) less than halfway through the first quarter.

Guiton completed 21 of 32 passes for 276 yards and added 92 yards rushing to lead the Buckeyes.

Jordan Hall added 168 yards on the ground and three touchdowns as Ohio State extended the longest winning streak in major college football by outgunning the Bears in a high-paced offensive game.

With both teams running no-huddle offenses for much of the game, the defenses were scrambling as the teams combined for 86 points, 11 touchdowns and 1,111 total yards on 177 plays.

Cal's prolific freshman quarterback Jared Goff just missed his third straight 400-yard game to begin his career, going 31 for 53 for 371 yards with three touchdowns.

But he also lost a fumble and threw an interception in the first quarter to put the Bears in an early hole they could never escape.

But Goff got little help from the running game or defense. Brendan Bigelow, who rushed for 160 yards and two touchdowns on four carries last year against Ohio State was held to 39 yards on 11 carries in the rematch.

Cal's injury-ravaged defense has allowed at least 500 yards every game this season under first-year coach Sonny Dykes and even the opportunity to face a backup quarterback in Guiton couldn't change that pattern.

Guiton had thrown just 26 career passes before stepping in during the first quarter last week against San Diego State when Miller left with a sprained left knee. Miller practiced sparingly this week but was unable to play in the game, giving Guiton his long-awaited shot as a starter.

He was ready and on his second play found Smith behind safety Damariay Drew for the 90-yard play that delighted the thousands of scarlet-clad fans who made up nearly half of the crowd at Memorial Stadium.

That started an action-packed opening quarter that featured 38 points, three turnovers and 445 yards of offense between the two teams.

Despite that fast start, the Buckeyes only led 31-20 at the half as Goff threw a pair of TD passes and Dykes pulled out all the stops.

On fourth-and-8 late in the half, Dykes appeared to send the punting unit out. But Goff, who wears the same number as punter Cole Leininger, lined up in punt formation and threw an 11-yard pass to Caleb Coleman that set up Vincenzo D'Amato's 43-yard field goal on the final play of the half.





Ohio St. vs California (Sep 14, 2013) Source: OSU Official Site


Scoring Summary, Team Statistics, Individual Statistics, Drive Chart, Defensive Statistics, Game Participation, Box Score, Play-by-Play, Play breakdown





| | |
| --- | --- |
| Source: ESPN | Source: ESPN |






Urban Meyer Postgame



Two Minute Drill - OSU Post-game Comments
September 15, 2013 Source: The Ozone - Urban Meyer said it will be tough to sit Guiton after this performance, even when Miller returns to health. "That's something I've got to think about."...



About the defense
September 15, 2013 Source: Columbus Dispatch - Coach Urban Meyer wasn't pleased with the missed tackles he saw on defense last night, and a couple of ill-timed penalties did not sit well with him, either.

Linebacker Ryan Shazier hit a Cal player late at the sideline, earning a penalty that kept a field-goal drive afloat — and led Meyer to step onto the field and direct venom Shazier's way during what was a ragged night by the defense.

"I saw him yelling," Shazier said, but he couldn't hear what Meyer was saying.

"He really didn't have to say anything to me afterward because he knew I knew what I did was wrong, and it won't happen again," Shazier said

Shazier also did a lot of things right, such as a the hit on Cal quarterback Jared Goff that caused a fumble recovered by Michael Bennett at Cal's 23, leading to the third of OSU's touchdowns within the first six minutes of the game.

For the most part, though, it was a game of survival by OSU's defense, which gave up 503 yards (371 passing). Although Cal entered averaging 97 plays in its fast-paced offense, it ran just 90 last night, with only 37 coming in the second half.





Tackling Woes Continue
September 15, 2013 Source: Eleven Warriors - For the second straight season – and with a completely different offense – Cal managed to befuddle the Ohio State defense. Sonny Dykes' up-tempo offense gained over 500 yards and scored 34 points.

Those numbers didn't please Meyer, but when you consider the Bears ran 90 plays, it becomes less damning. What was evident, though, were missed tackles by the bushel. There were also ill-advised penalties, including a personal foul by captain Ryan Shazier.

"We missed tackles," Meyer said. "We made some stupid penalties, too. We knew there was going to be a lot of yards. You're crazy if you think you're going to just shut them down. But when the offense puts you up by three or four scores, that makes it easier to play defense."

Shazier, who missed a series with a sore shoulder, had a team-high 11 tackles, one sack and a forced fumble. All came in the first half. Pittsburgh Brown had a career-high eight tackles, Joey Bosa had two tackles for loss and Michael Bennett recovered a fumble for the second straight week.

"They're a great team," Cal quarterback Jared Goff said.

He entered the day as the nation's top passer and accumulated 371 yards against Ohio State. But he was sacked three times and threw an interception.

"They're all they're talked up to be," Goff said.





Ohio State vs. Cal – What went wrong: Defensive lapses and tackling issues
September 15, 2013 Source: Cleveland Plain Dealer - What went wrong in No. 4-ranked Ohio State's 52-34 win over California on Saturday? The Buckeyes yielded a slew of big plays to Cal's high-octane offense...



Ohio State quarterback Kenny Guiton talks about leading the Buckeyes to a win over Cal in his first career start.





IT WAS OVER WHEN ... Cal got two field goals to end the first half and move within 11, but OSU answered with 14 points to put the game out of reach.

GAME BALL GOES TO ... Fifth-year senior Kenny Guiton started for injured Braxton Miller and didn't miss a beat, throwing for 276 yards and four TDs. 15-0.

STAT OF THE GAME ... Ohio State still holds the longest active regular-season undefeated streak in FBS at 15 straight wins. The 15-game winning streak is the nation's longest current active streak and is the fifth-longest in school history. The OSU record is 22 straight between 1967-69.

Turning point: The Buckeyes drove to touchdowns on their first three possessions of the second half to push the lead back out to a comfortable margin. California didn't stop pressing the gas pedal, but it didn't matter as much after Hall scored with 2:02 left for a 52-27 lead.

Urban dictionary
The plain definition: "We missed tackles. We made some stupid penalties, too."
The political correction: "We're not as dumb. We just aren't always smart."

On Ohio State's second offensive play, Guiton hooked up with junior WR Devin Smith for a 90-yard TD pass - the longest play from scrimmage in program history. It also marks the longest pass play for an Urban Meyer-coached team. "Devin has world-class speed," Guiton said. "I saw him beat his man, and he can do the rest."

Guiton to Devin Smith 90-yard TD: longest play from scrimmage in OSU history eclipsing the 89-yard run by Gene Fekete against Pittsburgh in 1942. It also was the longest pass play by OSU, beating the 86-yarder from Art Schlichter to Calvin Murray in 1979 against Washington State.

With the win, Ohio State extends the nation's longest winning streak to 15 games - the fifth longest streak in school history. The longest is 22 games from 1967-69.

Ohio State scored 52 points, marking the first time Ohio State has scored at least 40 points in three consecutive games since 2005 when it scored 40 or more in four consecutive games.

Ohio State totaled a season-high 608 total yards and had seven plays from scrimmage of at least 20 yards. 578 at Indiana in 2012 is the high under Urban at OSU.

Kenny Guiton passed for a career-high 276 yards on 21-of-32 throwing with four TD passes.

Guiton's 378 yards total offense are the fifth-most in OSU history. The record is 412 by Art Schlichter against Florida State in 1981.

Kenny Guiton's bio ought to include his deductible and a list of his beneficiaries, because the Ohio State quarterback is one heck of an insurance policy.

Devin Smith totaled a career-high 149 yards receiving on three catches. He had TD catches of 90 and 47 yards, both coming in the first quarter, and his 149 yards marks the third 100-yard receiving game of his career.

Senior RB Jordan Hall recorded the third 100-yard rushing game of his career with 168 yards on 30 carries and three TDs.

Freshman RD Dontre Wilson recorded season highs in carries (5), rushing yards (59) and longest rush (26).

Freshman DE Joey Bosa made his first career start Saturday. He totaled seven tackles on the day.

Junior LB Ryan Shazier recorded 12 tackles to go along with one sack. He had a career high 10 solo tackles.

Numbers for dummies:6.0 Ohio State's yards-per-rush. Not bad considering last year's leading rusher (Carlos Hyde) has missed the first three games while serving a suspension.

Just wondering: When will more teams begin to mine Australia for punters? The Buckeyes dug out Cameron Johnston from Down Under and through three games (11 punts) he has not allowed a single return yard. Aussie rules.

As heard in the crowd: "There's no place like home." — Ohio State fan commenting on the large (about one-third of the stadium) Buckeye Nation base in the stands

Tweethearts: @HaroldRichard4u: Kenny G is rocking like Jimmy Hendrix



Sources: ESPN, OSU Official Site, Columbus Dispatch, Bucknuts, CollegeFootballNews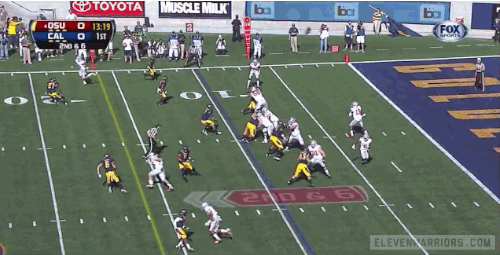 Kenny Guiton and Devin Smith got the party started early, hooking up on this 90-yard pass and catch – the longest play from scrimmage in Ohio State history – on the Buckeyes' second offensive play of the game. Smith finished with three receptions for 149 yards and two touchdowns. Not only was it the longest play from scrimmage in OSU history, eclipsing the 89-yard run by Gene Fekete against Pittsburgh in 1942, it also was the longest pass play by OSU, beating the 86-yarder from Art Schlichter to Calvin Murray in 1979 against Washington State. (See more Ohio State's 52-34 Win Over Cal in GIFs at Eleven Warriors)

1. Kenny Guiton, QB, Ohio State. Making his first career start, Guiton was nearly flawless in leading Ohio State to an easy 52-34 victory at Cal. The senior super sub threw a 90-yard touchdown pass to Devin Smith on his first attempt, marking the longest play from scrimmage in Ohio State history, and he never looked back. Guiton completed 21-of-32 passes for 276 yards and four touchdowns, both career highs, plus he was a force on the ground for the second consecutive week (14 car., 92 yards).





Instant Analysis: Ohio State 52, Cal 34
September 14, 2013 Source: CollegeFootballNews.com - Ohio State hung over "half-a-hundred" on California, winning without drama... and Braxton Miller. CFN's writers and analysts look at the Buckeyes, whose offense functioned well even without No. 5...Ohio State was supposed to handle Cal ... easily. It did. Doing so with Guiton at the controls, though, speaks to the Bucks' ability to handle adversity and lean on a wider range of the roster when necessary. Guiton wound up throwing four touchdown passes without a pick, adding 92 yards on the ground. Meanwhile, RB Jordan Hall, who has taken over for the suspended Carlos Hyde, ran for three scores and 168 yards...




The Bottom Line
September 15, 2013 Source: Columbus Dispatch -

Offense (5 leaves)
It would take less time, without question, to rattle off the plays that didn't work than to list those that did. The Buckeyes used pretty much everything they had — quick strikes early, ball control later — and Cal's answer was to play butter to their hot knife. Kenny Guiton, we salute you.

Defense (3 leaves)
There might not be enough ice in Antarctica to soothe the sore muscles of the OSU defenders, who chased Cal receivers and backs like teachers trying to gather loose kindergartners on a field trip. The Buckeyes missed some tackles, but they made their stands when needed.

Special teams (3 leaves)
No heroes emerged, largely because OSU's offensive performance didn't demand it. Drew Basil got all of his kicks between the uprights, though a couple of his kickoffs that fell short of the end zone were returned past the 25. Way to stay alert on that onside kick, Tyvis Powell.

Coaching (5 leaves)
This was a trap game all the way. Not only was Ohio State playing in front of a jacked-up crowd away from home, it was going without its best player and against a team with an offense as frenetic as any in the game. The Buckeyes showed incredible mental toughness. Nails.

Fun quotient (4 leaves)
Most atmospheres pale compared with Cal's, with its mini-Rose Bowl stadium in the hills surrounding Berkeley. The scarlet-clad OSU fans pushed this one over the edge, though, egged on by the roadies in the band. O-H-I-O traveled around the stadium in the third quarter, and the Cal faithful started vanishing soon after.

Opponent (2 leaves)
Simple arithmetic: Take an offense worth four leaves, add a defense worth zero leaves and divide by two. Jared Goff, the freshman QB, is a gunslinger of the highest order, and his skill players do justice to the moniker. But to ask the Bears defense to stand tall, even once, apparently is a case of California Dreamin'.

Officiating (3 leaves)
What a curious group of zebras. Twice in the first few minutes they threw multiple flags for punt-catch interference and a horse-collar tackle, then congregated, chatted about it, and picked up their flags. After that, they settled in fine.



Jon Spencer's Ohio State report card
September 15, 2013 Source: Mansfield News Journal -

OFFENSIVE LINE
The Buckeyes scored twice on fourth-and-goal from the 1 and converted four times on fourth down. That doesn't happen if the front five isn't doing its job — and if Urban Meyer doesn't have confidence in that crew. Or maybe he was trying to breed confidence. Whatever, both gambles worked and good thing, because there would have been hell to pay had they backfired against a team that gave up more than 400 yards total offense in the first half to an FCS school the week before. Almost overlooked because of all the fourth down success was that OSU had over 300 yards rushing and over 600 yards total offense
GRADE: A

RUNNING GAME
Perhaps because OSU was without its most effective runner (Braxton Miller), freshman dynamo Dontre Wilson got involved early. His first carry went for 26 yards and he also took a shovel pass 32 yards in the opening period. Everyone will remember Kenny Guiton throwing four TDs in his first career start, but he also had a huge 33-yard gain on fourth down from the Cal 38 to set up one of Jordan Hall's three short TD runs when the game was far from settled. The bulk of the ground game was again handled by Jordan Hall (30 carries, 168 yards rushing.) It will be interesting to see if that changes next week with Carlos Hyde back.
GRADE: A

PASSING GAME
Devin Smith had a career-high seven catches last week vs. San Diego State, but he had more yards on his first catch (90) Saturday than he had vs. the Aztecs. How about that bomb on the first series of Kenny Guiton's first career start? His play-action on OSU's second series faked out the Fox Sports cameramen as Guiton laid the ball perfectly out there for Smith's over-the-shoulder catch in the end zone for a 47-yard TD, one of four scoring passes on the day for Kenny G. He had more zip on the ball then he did vs. SDSU and his accuracy, even on long incompletions, was impressive.
GRADE: A

DEFENSIVE LINE
Freshman Joey Bosa, starting for the injured Adolphus Washington, immediately made his presence felt, dropping running back Brendan Bigelow for a two-yard loss on Cal's first play. Bigelow had a monster game last year against the Buckeyes (4 carries, 160 yards, 2 TDs), but got taken out of the equation early because of the early deficit. We even saw big Chris Carter get an early sack as OSU rotated linemen to better deal with Cal's up-tempo attack.
GRADE: B

LINEBACKERS
It took three games, but we finally got that impact play we've been looking for from Ryan Shazier and it came early as he shook free from the hold of one of the Bears on the backside to hit QB Jared Goff and force a fumble that set up OSU's third TD of the first quarter. But it was an inexcusable on Shazier's part to commit a personal foul with his late hit out of bounds on Goff. The Buckeyes had all the momentum, having scored on their previous drive. So why give the Bears an opening? With OSU deploying more nickle and dime, Cal found seams that might have been filled by an LB. Case in point: the 42-yard screen pass to Chris Harper for a TD.
GRADE: C

DEFENSIVE BACKS
Confusion in the secondary resulted in an easy 61-yard touchdown pass from Jared Goff to James Grisom in the first quarter. Christian Bryant, who was involved in that mess with Bradley Roby and Corey "Pittsburgh" Brown, atoned with an interception off a flea-flicker on Cal's next series to set up a field goal. The entire secondary had its hands-full with Cal's freshman QB, including Roby, the All-America candidate who got beat for one TD despite tight coverage. Goff put up some big numbers (31 of 53, 371 yards, 3 TDs) and that doesn't include the open receivers he overthrew. Roby and Brown both had picks go through their hands.
GRADE: C

SPECIAL TEAMS
Drew Basil, who had a 39-yard field goal, was back to booming his kickoffs in the end zone or to the goal-line. Evan Spencer's illegal block to the back on the punt return team forced OSU to start its first series from the 6, but Devin Smith's 90-yard TD catch two plays later erased that blunder. Cameron Johnston had a 61-yard punt that will be nice for the average, but just when it looked like the Buckeyes had blown it open in the second half Cal ran a kickoff back near midfield to set up a touchdown. OSU also got burned on a fake punt that set up a field goal.
GRADE: C

COACHING
We heard from the Buckeyes that this was a "business" trip and they certainly played that way at the outset. But it was discouraging to see the Buckeyes seemingly take the foot off the gas for the second time in three weeks, committing mental and physical blunders after it was 21-0. It might have worked vs. Buffalo, but you're flirting with disaster against a team as explosive as Cal. Loved the aggressiveness again, with Urban Meyer four times going for it on fourth down — and making it every time, twice for TDs. Running hurry-up in the red zone confused the Bears. Not sure why, since they see it from their offense every day.
GRADE: B plus


Stadium O-H-I-O in Memorial Stadium at Berkeley!

TBDBITL sings Carmen Ohio after Buckeyes win over California


Cal HC Sonny Dykes Ohio State Post Game (9/14/13)

Cal QB Jared Goff Ohio State Post Game (9/14/13)






California

Sep 14, 2013 7pm


Ten Pressing Questions: OSU at Cal
September 14, 2013 Source: Bucknuts -

* 1. Will Braxton Miller, nursing a sprained left knee, play and how effective will he be?
– The Friday edition of our Boarding House column seemed to indicate that Miller had hardly practiced this week. All week, OSU coach Urban Meyer has said he was holding out hope Miller would be cleared to play. But Meyer also feared that a hobbled Miller would maybe not be the best option for the Buckeyes. We shall see.

* 2. If Miller can't play, how will Kenny Guiton fare in his first career start?
– Guiton rode to the rescue last year against Purdue. He relieved Miller after seven plays last week against San Diego State and led the Buckeyes to the easy win. Guiton was 19 of 28 passing for 152 yards with two touchdowns and an interception and also ran for 83 yards and a 44-yard touchdown.

* 3. How will OSU utilize Jordan Hall and Rod Smith in this game?
– Hall remained the starter at running back last week, although he only had three carries for 11 yards and one catch for 12 yards. It seems he may be already moving toward his new role as the H-back/receiver (whatever you want to call it). Smith had 13 carries for 75 yards in his 2013 debut against SDSU.

* 4. Which OSU receiver will emerge this week?
– Chris Fields had two touchdowns in the opener and Philly Brown came back with two last week. That makes it Devin Smith's turn this week, right? Or maybe this is the week Evan Spencer steps to the forefront.

* 5. Can the offensive line cut down on mental mistakes and penalties?
– The first two games have been fraught with physical and mental mistakes by the offensive line. Going on the road to a hostile stadium, can this veteran unit play with poise and have a spot-free (or close to spot-free) game?

* 6. Can the OSU defensive front exert some pressure on Cal freshman QB Jared Goff?
– Goff and the Bears like to get the ball out in under three seconds. That makes it hard for a defensive line to exert too much pressure. But the line must do its best to get after the freshman.

* 7. Can the Buckeyes keep Goff under 400 yards passing?
– Cal has run a whopping 194 plays in two games with 116 of those as passes. Through two weeks, Goff is the national leader in passing yards with 935. He has four touchdown passes but also has three interceptions. OSU is coming off a game where corners Doran Grant and Armani Reeves each has picks.

* 8. Can OSU check the Cal receiving tandem of Bryce Treggs and Chris Harper?
– Treggs has 21 catches in two games, while Harper had a pair of impressive touchdown catches in the Week 1 loss to Northwestern. This tandem will put pressure on the OSU corners, including Bradley Roby who made his 2013 debut last week.

* 9. Can the Buckeyes keep Cal RB Brendan Bigelow under wraps?
– Bigelow has been kind of quiet so far in 2013 with 33 carries for 136 yards. Last year against OSU he needed just four carries to accumulate 160 yards, including touchdown runs of 81 and 59 yards. That was obviously in the take-bad-angles and don't-leverage-the-football-properly phase of the OSU defense. Cal will want to take some heat off of Goff and accumulate some ground yardage. How will the linebackers, Ryan Shazier and Curtis Grant, fare in run defense against Bigelow and the Bears?

* 10. Can this Ohio State team go 2,000 miles from home and bring back an impressive nonconference win?
– In years past, OSU will travel to the West Coast on Thursday for Saturday games. But with school in session, the Buckeyes made the trip from Columbus at noon on Friday.

The players said this would be a business trip, so sightseeing ventures to the Golden Gate Bridge and Alcatraz probably are not on the itinerary. Cal played Northwestern very competitively in its opener two weeks ago. The difference in that 44-30 loss was the two tipped-pass interceptions. Plus, the veterans on the Cal team know they played OSU close last year in their 35-28 loss in Columbus...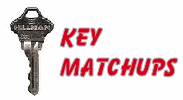 Ohio State LB Ryan Shazier vs. California RB Brendan Bigelow: Bigelow gave OSU fits last year, running for 160 yards and two touchdowns during the Buckeyes' 35-28 win. Cal leads the nation in passing, but if Ohio State forgets to keep an eye on Bigelow, there could be trouble. Shazier has excellent sideline-to-sideline pursuit. He'll have to keep an eye on Bigelow.

Ohio State defensive backs Doran Grant and Bradley Roby vs. California QB Jared Goff: Goff leads the nation in passing at 472.5 yards per game as a true freshman. Don't be surprised if the Bears try quick-hitters to the perimeter to take away the effectiveness of the Ohio State pass rush. That means OSU's defensive backs - primarily their top two cornerbacks - will have to play press coverage, take away the short stuff and most importantly, not get beat deep.

Ohio State running back Jordan Hall vs. California linebacker Hardy Nickerson: Hall is averaging more than 100 yards per game on the ground. With Braxton Miller likely not carrying the ball a lot (if he plays), Hall is going to have to shoulder the majority of the running load. Nickerson (6-1, 230) is a redshirt freshman and one of the top tacklers on the team as middle linebacker.

Ohio State tackle Taylor Decker vs. California defensive ends Dan Camporeale and Kyle Kragen: Decker made a marked improvement in his performance from Games 1 to 2. Camporeale (6-3, 250) and Kragen (6-3, 255) will be giving up more than 50 pounds to Decker, but will rely on speed rushes off the end. Decker will have to move his feet and keep the pressure of the OSU backfield. Source: News Herald






Urban Meyer Wednesday Q & A



Meyer: Redshirts For Dunn, Thomas? September 11, 2013 Source: Bucknuts - There were several interesting items gleaned from the media's brief gathering with Ohio State head coach Urban Meyer after Wednesday's practice...



Ryan Shazier Wednesday Q & A

Christian Bryant - Wednesday Q&A



No. 4/3 Ohio State Hits the Road to Face California
September 9, 2013 Source: Ohio State Official Athletics Site - Buckeyes making first appearance in Berkeley since 1972...



First and 10

• Ohio State enters the game with the nation's longest winning streak at 14 games.

• Ohio State is playing in Berkeley for the first time since the 1972 season, a 35-18 OSU win.

• Ohio State is 6-1 all-time vs. Cal, having won the last six meetings overall.

• Ohio State and Cal are meeting for the second consecutive season, with OSU winning 35-28 last season in Columbus.

• Ohio State's defense has not allowed a single point in the first and fourth quarters this season.

• The Silver Bullet defense has only allowed one rush of more than 10 yards and has allowed an average of only 68.5 yards on the ground.

• Ohio State is playing in its first regular season game in the state of California since 2008 at USC.

• Junior Braxton Miller (2,068) needs 13 yards rushing to pass Cornelius Greene (2,080) and become Ohio State's all-time leading rusher among QBs.

• Head coach Urban Meyer is 44-4 in his career in games played in August/September.

• Meyer is 2-0 in his head coaching career vs. California, with one of those wins coming at Utah in 2003.

Ohio State California Game Notes





Defense ready for California's fast pace
September 13, 2013 Source: Columbus Dispatch - "We want to possess the ball," coach Urban Meyer said. "The first thing you want to do is score some points, because these guys are going to."...






Braxton Miller will be a game time decision. Adolphus Washington out.

(BuckeyeFansOnly webmaster note: don't think Braxton Miller will play)



Game Data: Ohio State at California
Source:Bucknuts.com



Berkeley Weather Forecast


Sepember 13, 2013 Source: Columbus Dispatch


Cover Story: After passing up the NFL draft, Bradley Roby is back on the field and guiding younger Buckeyes
Ohio State Focus: Braxton Miller
Meet a Buckeye: Ron Tanner
Who has the edge: Ohio State vs. California
Game predictions: Ohio State vs. California
Play of the week: Diamond Sweep & more...









Opponent Preview: Cal Source: BuckeyeSports.com





Preview: No. 4 Ohio State at California Source: Eleven Warriors





Ohio State vs. Cal. Preview Source: The Ozone





Ohio State-California Preview Capsule Source: Kansas City Star





BBC's Game Preview: California Golden Bears September 12, 2013 Source: The Buckeye Battle Cry




Cleveland.com Ohio State reporter Doug Lesmerises previews the Ohio State Cal game



Ohio State Buckeyes vs. California Berkley Golden Bears Week Three Preview September 14, 2013 Source: Scarlet & Game





Ohio State Buckeyes vs. California Golden Bears Complete Game Preview September 10, 2013 Source: The Bleacher Report





Football analyst Charles Davis comments on how Cal's fast-paced tempo will match up against Ohio State's solid offense.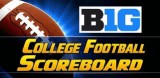 Cal Game Notes: Bears Welcome No. 4/3 Ohio State To Berkeley This Week Source: California Athletics Official Site

Cal Season Stats Source: California Athletics Official Site





Cal's Bigelow quiet since big day vs. Buckeyes September 13, 2013 Source: Columbus Dispatch

Cal RB Brendan Bigelow made Ohio State 'look silly' last year, Buckeyes now counting on better speed and tackling September 12, 2013 Source: Cleveland Plain Dealer




Cal HC Sonny Dykes Press Conference (9/10/13)






Cal QB Jared Goff Press Conference (9/10/13)



True freshman Jared Goff became the second Cal quarterback to throw for 400 yards in back-to-back games with his 485 passing yards against Portland State last Saturday after throwing for 450 in the season opener against Northwestern. Goff currently leads the nation in passing yards (935), passing yards per game (467.50) and total offense (458.00). Goff leads his closest competitor, Sean Mannion of Oregon State, by 70.5 passing yards per game. Goff stands second and third on Cal's all-time single-game passing yards list with his totals the last two games. Source: California Athletics Official Site

California spotlight: Freshman QB Jared Goff September 13, 2013 Source: Columbus Dispatch





Previewing the Buckeyes: The Ohio State Offense September 10, 2013 Source: Golden Bear Lair