MSU, December 7, 2013
TSUN, November 30, 2013
Indiana, November 23, 2013
Illinois, November 16, 2013
Purdue, November 2, 2013
Penn State, October 26, 2013
Iowa, October 19, 2013
Northwestern, October 5, 2013
Wisconsin, September 28, 2013
Florida A & M, September 21, 2013
California, September 14, 2013
San Diego State, September 7, 2013
Buffalo, August 31, 2013





| | |
| --- | --- |
| | The (red) story links, or the 'read more' graphic, will open new (pop-up) windows to the source of the article, audio or video, so you can read/hear/see the rest. If your browser is set to block pop-ups, please set it to always allow them from our site. You will not get any annoying advertising pop-ups, of any kind, generated by this site...ever. |

42-14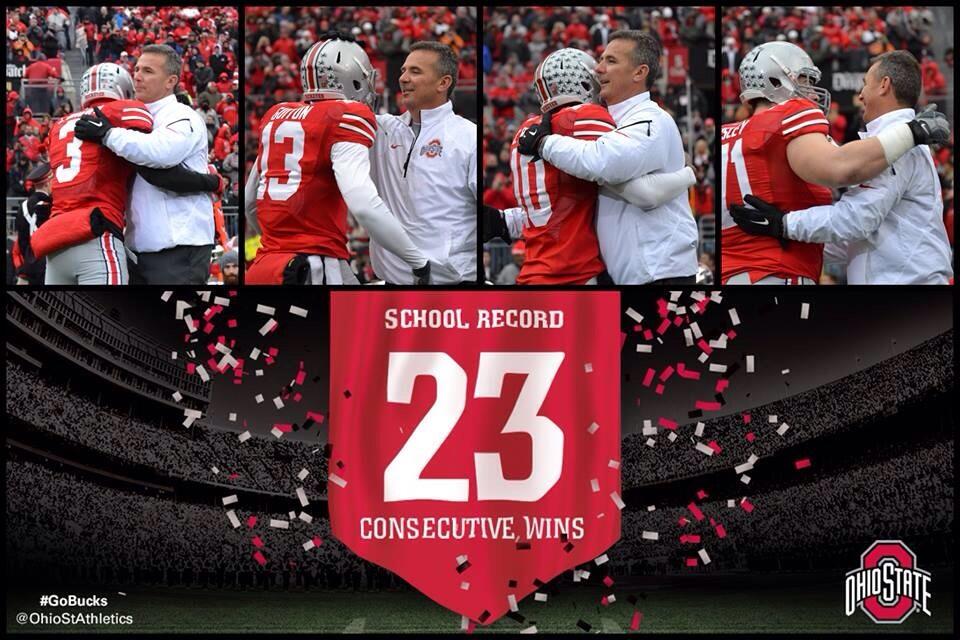 "We ended the season 12-0 last year. We weren't able to go to a bowl game, Big Ten championship. And that's what we're striving for, accomplish that, and keep going forward, keep winning games, just make Ohio State proud."
- Braxton Miller postgame Ohio State vs Indiana November 23, 2013


Ohio State Indiana Highlights



Ohio State-Indiana 2013 GIF recap
Source: Land-Grant Holy Land - Braxton Miller physically doesn't necessarily look 100% just quite yet after missing two games and change earlier in the season, but we're not sure it matters. Here, Miller continues to showcase why he's a living nightmare for opposing defensive coordinators and players alike.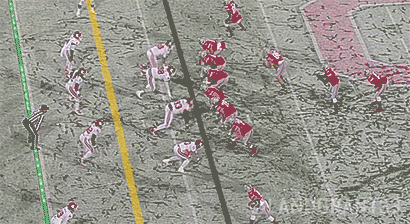 Two-Minute Drill: Updates from the Ohio State Postgame
November 23, 2013 Source: The Ozone - Urban Meyer Updates

* He said focus won't be an issue next week with the Big Ten Championship Game the week after that.

* On Braxton Miller's running, Meyer said, "It would be hard for me to say that isn't the best he's ever run that I've seen him play."

* Meyer said Joshua Perry played very well and that Cameron Burrows did a nice job in place of Doran Grant, who left with a slight injury.

* Meyer said that Ryan Shazier is "playing at a very high level. His heart is everything."

* Meyer said that it was a great performance all the way around, and that there is "no effort issue at Ohio State."

* Meyer said that Curtis Grant will play next week, and could have played this week.

* Meyer said that winning 23 games in a row means that this group of players will have been a part of something special, and the players who are part of something special always come back to Ohio State later in life. He's happy that this group will continue to come back.

* Meyer said the play will Kenny Guiton reversing to Braxton Miller is called "Jazzy" because of Kenny G. He said Tom Herman gave it that name.

Luke Fickell, Braxton Miller, Carlos Hyde, Dontre Wilson, Devin Smith, Kenny Guiton, Ryan Shazier, Michael Bennett Updates...




Ohio State defeats Indiana, 42-14; Win 23rd straight game
November 23, 2013 Source: OSU Official Site - Buckeyes win school record 23rd consecutive victory

Ohio State had just stayed unbeaten with a record-setting victory that also clinched a spot in the Big Ten title game, and Urban Meyer was already thinking about next week's grudge match at Michigan.

"It's time to get ready for the rivalry game," Meyer said.

Braxton Miller ran for 144 yards and two touchdowns and passed for two more Saturday to lead the fourth-ranked Buckeyes to a snowy 42-14 victory over Indiana, extending their school-record win streak to 23 in a row.

The victory, played at times in swirling clouds of snow, put the Buckeyes (11-0, 7-0) in the conference championship game on Dec. 7 against Michigan State.

Carlos Hyde became the first running back to go over 1,000 yards rushing in Meyer's 12 years as a head coach. He ran for 117 yards and two scores.

Ohio State's defense throttled the Hoosiers (4-7, 2-5), who came in averaging 39 points a game.

Flurries fell throughout with temperatures in the 20s. Half of the crowd of 104,990 had left by the time Ohio State built a 28-0 halftime lead.

In the waning moments, the remaining fans loudly sang, "We don't give a damn for the whole state of Michigan." The Buckeyes close out the regular season at The Big House next Saturday against their archrivals.

Miller completed 11 of 17 passes for 160 yards with one interception, hitting Dontre Wilson and Devin Smith on scoring passes of 24 and 39 yards, respectively, in the second half.

Miller was still in the game early in the fourth quarter, and his long pass to Smith made it 42-0 as the Buckeyes tried to grab the attention of BCS poll voters with a landslide margin.

It was one rough day for the Hoosiers. Kicker Mitch Ewald came in a perfect 8 for 8 on field goals, but his 42-yard attempt in the second quarter clanked off the right upright and a 36-yard try in the third quarter did the same thing off the left upright.

The Hoosiers' points came on Nate Sudfeld's 4-yard pass to Shane Wynn and 25-yard pass to D'Angelo Roberts in the final 6 minutes.

Ohio State linebacker Ryan Shazier was credited with 20 tackles, including five for negative yardage.

After scoring at least 28 points in 10 consecutive games, the Hoosiers have managed just 17 points in consecutive losses to Wisconsin (51-3) and the Buckeyes.

Sudfeld completed 25 of 41 passes for 224 yards, and Tre Roberson was 7 for 12 for 96 yards. Roberson also ran for 79 yards on 12 carries.

Ohio State has won the last 19 meetings with Indiana on the field (the 2010 victory was later vacated as part of NCAA sanctions), dating to a 27-27 tie in 1990.

The Buckeyes snapped a tie for the school record with the 1967-69 Ohio State teams, which also won 22 in a row. That streak ended with a painful loss at Michigan - a defeat that touched off the famous "Ten-Year War" between Woody Hayes and his former assistant and nemesis, Bo Schembechler.

Meyer will undoubtedly remind his charges of that defeat in the coming days.

The Buckeyes inflicted enough damage in the first half to take care of the Hoosiers.

They took the opening kickoff and needed just five plays to cover 71 yards in just over 2 minutes. On the third snap from center, Miller found a gaping hole on a quarterback draw and picked up 41 yards. Hyde then sidestepped a tackler at the line of scrimmage and thundered into the end zone on a 16-yard run.

It was 14-0 soon after Indiana punted.

Miller scampered through another huge hole and then vaulted into the end zone at the right post on a 37-yard score.

Indiana drove into Ohio State territory three times in the first half but couldn't register a point.

The Hoosiers had to punt on fourth and 9 just inside midfield, gave up the ball on four incompletions from the 25 and then drove inside the 30 but Sudfeld was sacked by Michael Bennett on fourth and 6.

Meanwhile, the Buckeyes tacked on two more scores - by the same two players who scored earlier.

The third TD of the game was set up by Bradley Roby's blocked punt that Ron Tanner recovered at the Hoosiers 8.

Two plays later, Guiton took the snap and then flipped the ball to Miller on a reverse. He angled for the right corner and was upended by cornerback Tim Bennett at the goal line, almost placing the ball's nose into the end zone as he came crashing down on his head.

Late in the half, the Buckeyes utilized their hurry-up offense to cover 69 yards in four plays. Hyde rumbled for 13 yards, Miller faked a handoff and raced 17 yards and then Miller hit tight end Jeff Heuerman over the middle for 34 yards. Hyde was barely distracted when he carried the last 5 yards to make it 28-0.

During pregame ceremonies, 19 Ohio State seniors were introduced before playing their final home game.





Indiana vs Ohio State (Nov 23, 2013) Source: OSU Official Site


Scoring Summary, Team Statistics, Individual Statistics, Drive Chart, Defensive Statistics, Game Participation, Box Score, Play-by-Play, Play breakdown







Ohio State vs. Indiana - Postgame Quotes Source: OSU Official Site





Braxton Miller Postgame Indiana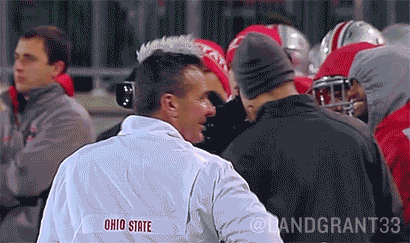 Ohio State HC Urban Meyer's handshake w/ Braxton Miller is the best

| | | |
| --- | --- | --- |
| | | Watch each scoring play highlights above in videos. |





Two plays this week...the sequence: Roby punt block...Carlos Hyde 3 yards to the IU 5...Miller TD on end around:




Indiana punt blocked by Bradley Roby & Ron Tanner returns 7 yards, to the IU 8.





Braxton Miller rush for 5 yards for a TD on end around, handoff from Kenny Guiton.

The above play, the two-quarterback end-around with Guiton and Miller on the field together, was supposed to be an option pass to tight end Jeff Heuerman, but Indiana had him covered.








It was over when... Carlos Hyde scored on a 5-yard TD run with 37 seconds left in the first half to give the Buckeyes a 28-0 lead.

Gameball goes to... Braxton Miller threw for 160 yards and two touchdowns, and ran for 144 and two more.

Stat of the game... 1,000. Hyde is the first running back to rush for 1,000 yards in a single season on any of Urban Meyer's teams (Bowling Green, Utah, Florida, Ohio State). With 117 yards Saturday, Carlos Hyde became the first Ohio State running back to rush for 1,000 yards since Beanie Wells in 2008.

Ohio State clinched a spot in the 2013 Big Ten Championship game with the victory, Dec 7 vs MSU in Indianapolis. The win also clinched the second-consecutive Big Ten Leaders Division title for Ohio State.

Turning point Bradley Roby, in his final home game, blocked an Indiana punt at 9:24 of the second quarter. Two plays later, Miller lined up at receiver, took a reverse pitch from backup quarterback Kenny Guiton and went 5 yards around right end to put Ohio State up 21-0.

Repercussion It was a school-record 23rd straight win. It clinched the Big Ten Leaders Division title and a spot in the league championship game. It was no thing of beauty, but style points aren't going to get the Buckeyes where they really want to go. They need an upset. (Go Auburn Tigers in the Iron Bowl & thank you to the other OSU...the Ok St Cowboys!)

"OSU AD Gene Smith came down to present our players with the game ball for having the longest winning streak in Ohio State history," Urban Meyer said. "We kind of avoided that thing like a team going through a no-hitter. Now that we have it, we've talked about it, and it's over. And we can move on to rivalry week."

The Buckeyes snapped a tie for the school record with the 1967-69 Ohio State teams, which also won 22 in a row. That streak ended with a painful loss at Michigan -- a defeat that touched off the famous "Ten-Year War" between Woody Hayes and his former assistant and nemesis, Bo Schembechler. Meyer will undoubtedly remind his team of that defeat in the coming days.

With its second touchdown in the first quarter, Ohio State broke the school record for single-season points, passing the 504 set in 1998. The 2013 squad has 536 points through 11 games.

With six touchdowns Saturday, the Buckeyes extended their school record for touchdowns in a season to 73, after eclipsing the previous mark of 64 set last week at Illinois.

A week after totaling a career-high 16 tackles, Ryan Shazier set a career best with 20 tackles, including 10 solo stops. The last Buckeye with 20 tackles in a game was AJ Hawk vs. Wisconsin in 2004. Shazier's five tackles for loss tied the school record set four times before (last John Simon vs. Nebraska in 2012). Shazier tied the Ohio State single game record with 16 solo tackles, a mark set 35 years ago when Tom Cousineau had 16 vs. SMU in 1978. Shazier has powered his way to the Big Ten Conference lead in tackles with 108 and tackles per game with 9.8. His 77 solos are tops by 17. Shazier also tops the Big Ten Conference in TFLs (19.5) and forced fumbles (four), and he is seventh in sacks (5.5).

Bradley Roby recorded a career-high 10 tackles against the Hoosiers, passing the nine he had twice before (last Sept. 29, 2012 at Michgian State).

Ohio State has not allowed an individual 100-yard rusher this season, one of three FBS teams to not allow a 100-yard rusher (Wisconsin, Syracuse).

The Buckeyes did not have a 3-and-out vs. Indiana and is in the Top 5 nationally in fewest offensive 3-and-outs for the year. The squad had a touchdown on 6-of-11 drives against the Hoosiers (not not include the last drive as time expired) and also ranks in the Top 5 in that category. Ohio State converted on 5-of-7 third downs in the game.

Numbers for dummies 21-0: Urban Meyer's record since 2005 when his team blocks a punt

Big cheers for Guiton Of the 19 players introduced on Senior Day, Kenny Guiton might have received the biggest ovation. The backup quarterback from Houston, unheralded as a recruit, became a fan favorite for leading the Buckeyes to an overtime victory over Purdue last year and running the offense when Braxton Miller was hurt this year.

"It meant a lot," Guiton said of the cheers. "I've been through a lot since I've been here. The last few years have been pretty good. That was very warm, to hear the crowd do that for me."

Making it more special was that his family came from Texas to witness it.

"They don't get to see me all the time," Guiton said. "For them to make it up for Senior Day to see me play, that was a great feeling. And they had my son in their arms. I was happy to see all that. I wanted to give them a good show."

Stepping in Freshman cornerback Cam Burrows, one of the more-celebrated members of OSU's 2013 recruiting class, gained his first extended playing time, filling in after Doran Grant left the game in the third quarter because of an undisclosed ailment. Burrows responded with several big plays, including a breakup of a fourth-down pass to the corner early in the fourth quarter.

Braceless Braxton For the first time since suffering a sprained knee ligament against San Diego State in the second game of the season, Miller played without a knee brace. He said he decided to celebrate his freedom by doing a flip into the end zone on his first touchdown run. "I wanted to have a little bit of fun with it," he said.

Urban dictionary
His words: "We tell them learn to be a pro." — on players dealing with success
Definition: "But learn it after your senior year. Right, Braxton?"

Just wondering: When the final-week BCS poll arrives, and if Florida State ends up suspending quarterback Jameis Winston, will voters drop the Seminoles from No.2?

Tweethearts
@fugglescluster: I normally share a buckeye with my kid when OSU scores. If I kept up the tradition today, I fear she would end up diabetic
@bucksalum: need to be careful...we don't want TBDBITL to pass the Bucks in the BCS.



Sources: ESPN, Associated Press, Columbus Dispatch, Ohio State Official Site Official Site, @BuckeyeNotes



The Bottom Line
November 24, 2013 Source: Columbus Dispatch -

Offense (3 leaves)
It's a tweener grade, and it lands a notch lower than it otherwise might have because of three sloppy turnovers by OSU. The yardage total of 471 (on only 56 plays) is hardly an embarrassment, yet it pales compared with some of the gaudy figures put up in recent blowouts.

Defense (4 leaves)
Garbage-time scores notwithstanding, there was some serious pass defense being played out there, children, and it didn't disappear when Doran Grant left because of injury. Who in America is playing better defense than Ryan Shazier at the moment? Dude is dialed in.

Special teams (3 leaves)
There's no real turning point in a game like this, but Bradley Roby showed that the Buckeyes were on their toes in all phases with his well-executed, second-quarter punt block to help make it 21-0. Beyond that, not much stood out, good or bad. So that's probably good.

Coaching (4 leaves)
If you think about it, focus hasn't been much of a problem for these guys since the Iowa game, back in October. There still are a couple of bills to pay against the teams north of Ohio's border, but it seems inconceivable that the Buckeyes will take a lollygagging attitude into those two.

Fun quotient (3 leaves)
The snow-globe effect was an awesome sight, though the white stuff didn't stick to the turf enough to affect the play. Combined with the howler that unrelentingly poured in from the northwest, however, the weather had fans abandoning the Horseshoe for warmer climes — after the band's halftime show, of course.

Opponent (2 leaves)
This is the ultimate in faint praise, but the Buckeyes have seen a lot worse in this 23-game run. There is much to like about the Hoosiers' offense, actually, and the defenders weren't the wet paper sacks, as advertised. Plus, you have to respect any kicker who can doink both uprights.

Officiating (3 leaves)
Nothing to sneeze about here — until the head cold kicks in for those who endured three hours outdoors. Fans thought an Indiana tackler roughed up Dontre Wilson a bit, and officials might have missed a Hoosiers fumble, but, hey, the refs kept the game moving.





Ohio State 42, Indiana 14: Jon Spencer's report card
November 24, 2013 Source: Mansfield News Journal -

OFFENSIVE LINE
Steaks are on Carlos Hyde. He went over 1,000 yards for the season in the second quarter, the first running back to reach that milestone in Urban Meyer's 12 years as a head coach. If Hyde feeds only one lineman, it should probably be tackle Jack Mewhort. He was the last of 18 seniors introduced during pre-game ceremonies, for good reason. GRADE: A

RUNNING GAME
Braxton Miller had 91 yards rushing in the first quarter, including a 37-yard TD. But his fumble in the period is what stood out. He hasn't had a good grip all season. Hopefully, it doesn't cost the Buckeyes, starting next week. Kenny Guiton also had a fumble in relief. Miller added a little flip at the end of his two TD runs, only one of which was necessary. Had he suffered a broken collarbone on either, Urban Meyer might have wrung his neck. Or hugged him for not getting hurt, since he did rush for a team-high 144 yards. Hyde "quietly" had 117 and two scores and averaged 6.5 yards a carry. GRADE: A minus

PASSING GAME
Nothing much to see here. Flurries were flying, but not footballs. Outside of a 34-yard connection to tight end Jeff Heuerman, Braxton Miller threw for 13 yards in the first half. The first of his two TD passes looked like a run — a little shovel "flip" to Dontre Wilson who did the rest, turning the corner for a 24-yard third quarter score. Miller did zip two passes on a 98-yard fourth quarter drive — 25 yards to Heuerman and then a 39-yard payoff to Devin Smith. GRADE: B

DEFENSIVE LINE
Last week, it was Joey Bosa terrorizing the quarterback. This week, it was Michael Bennett with two sacks in the first half. One of the sacks came on a fourth-and-six gamble. It was good to see Bennett, Bosa, Noah Spence and Adolphus Washington on the field together. Can't speak for Luke Fickell, but I think that's arguably their best grouping. GRADE: A

LINEBACKERS
If he was playing in last home game, Ryan Shazier had a great one. For the second straight week he had a career day, this time with 20 tackles, five tackles for loss, a sack and a pass breakup. Josh Perry was back after sitting out the Illinois game with a head injury. He didn't make a huge impact. But, with Curtis Grant still banged up, Perry's presence meant OSU didn't have to dip deeper into the depth chart at a position where they aren't deep to begin with. GRADE: A

DEFENSIVE BACKS
IU is the first Big Ten team in history with five 1,000-yard receivers on its roster. But the weather and "soft" coverage by the Buckeyes kept the Hoosiers from doing any damage deep. Bradley Roby had a nice shoestring, TD-saving tackle on Tre Roberson in what at first glance looked like his best game of the year. It's like a big weight was lifted off his shoulders when he announced this week that he's turning pro. Freshman Cam Burrows, seeing his most action, had a nice game, breaking up a pass in the end zone. The Hoosiers didn't score a TD until OSU started mixing in subs. GRADE: B

SPECIAL TEAMS
Roby blocked a punt to set the Buckeyes up at the 8, leading to a TD. It was the third blocked punt of his career and the second this season, the other which he recovered in the end zone for a TD at Northwestern. Drew Basil didn't have a memorable day in his final home game (nothing but PAT attempts), but it was certainly better than his counterpart — who doinked one off each upright. The Buckeyes' return men were just OK, continuing a season-long trend. GRADE: A-

COACHING It was disappointing that OSU couldn't finish (again), but at least there was no repeat of last year's shootout. This staff is 23-0 at Ohio State, architects of the longest winning streak in school history. 'Nuf said. GRADE: A





Ohio State Stock Market Report: Indiana
November 24, 2013 Source: Land-Grant Holy Land -

Blue Chip Stocks:

Braxton Miller, QB: On a day when weather and several dropped passes by his normally sure handed receivers conspired to give him some below average passing numbers, he still managed to rip off some devastating runs that helped end the game long before the clock hit zero's. He had two TD runs that were pretty impressive, and even though the weather wasn't conducive to an air raid passing attack, he hit Devin Smith on a beautiful 39 yarder to cap a 99 yard drive. Just another great effort to help send out the seniors a winner.

Carlos Hyde, RB: When you become the first running back to rush for 1,000 yards for Urban Meyer, you've done something special. When you do it after missing the first three games, it's damn near incredible. For as important as Miller is to this offense, Hyde transforms it from a somewhat finesse (dare I say gimmicky?) offense to a brutal, powerful running based offense that can chew the clock and impose their will on a defense.

Ryan Shazier, MLB: Shazier was everywhere today. Seriously, everywhere. In the backfield, filling the gap, sacking the QB, it didn't matter. I had to go to the airport before the game, and SHAZIER WAS AT THE ST. LOUIS AIRPORT. Everywhere, I tell ya. 20 tackles, 2.5 sacks, just an insane day. Oh hey, remember when everyone was going on and on about Jadeveon Clowney and what a dominant defensive player he is? If Shazier returns next year, I would hope he would get some press, because he's as good as any defensive player in the nation.

The Rest Of The Senior Class: Thank you, gentlemen, and good luck to you. You won a BCS game that no longer officially exists in the record book, suffered through a scandal that none of you had anything to do with, went through three different head coaches, and are now on the cusp of your third win against That Team Up North, your first conference championship, and two straight undefeated seasons. Thank you, and good luck to you in whatever endeavors you pursue.

Solid Investments:

Dontre Wilson, RB/WR: Was it me, or did it seem that the Buckeyes were kind of forcing the ball to Wilson early? He had four rushes for 26 yards, but it seemed like he was having trouble getting untracked. Until the third quarter, when he took what was officially listed as a pass from Miller and ran away from everyone for a 24 yard touchdown pass. That's one of the fastest kids in college football, and I am going to love watching him the next few years

Junk Bonds: On a day when 18 seniors say goodbye to Ohio State, and the team sends them off with a convincing win in an old fashioned snowstorm and clinches a spot in the championship game, it would be very Mike Bianchi-ish of me to call anyone out. There wasn't anyone that really stood out for terrible play, anyway, so yeah, this would be a total phallic move.

Buy/Sell:

Buy: The dual QB threat formation that lead to Brax's leaping TD run off of Kenny G's handoff. That was a pretty cool formation. Guiton lined up behind center, Brax was out wide, and at the snap Miller came across the formation, took the handoff from Guiton, and leaped into the end zone for the score. Creative formation, creative playcall, touchdown.

Sell: Kenny not scoring a TD...and fumbling. I'm sure it wasn't the way he wanted to go out, and it wasn't the way we wanted to see him go out, but for a guy that was, for the most part, a career backup here, he's still leaving as one of the most popular players in recent OSU history. Thanks for saving last season by beating Purdue, and thanks for saving this season when Miller got hurt. Hope to see you playing on Sundays, or coaching somewhere real soon.


TBDBITL tops off a great season with a home game finale: a marching rendition of the Gettysburg Address.

TBDBITL Pregame Show &Senior Ceremony






Indiana

Nov 23, 2013 3:30PM

Ohio State Football: One Last Time in the Horseshoe
On November 23rd, the Buckeyes play their final home game of the 2013 season. Source: OSU Official Site

Seniors Prepare For Emotional Farewell: When asked about the lowest moments of their time at Ohio State, the current seniors were clear. It never got worse than the end of 2011, punctuated by losses to Michigan and to Florida in the Gator Bowl. Two years later, they haven't lost since and are set to break the OSU record for consecutive wins. This week, they reflected on their wild ride in Columbus...





Ohio State football on pace to break multiple school records in 2013
November 22, 2013 Source: Land-Grant Holy Land - Everyone is well aware of the Buckeyes' opportunity to set a new school record of 23 consecutive wins with a victory over Indiana on Saturday, but the Buckeyes are on pace to shatter other program records as well...



Urban Meyer on Indiana



Ten Questions; OSU-IU
November 22, 2013 Source: Bucknuts -

* 1. Can the Ohio State offense put up some huge numbers against Indiana's porous defense? – Michigan had 751 yards total offense in a 63-47 win over Indiana. Last week, Indiana gave up 676 yards in a 51-3 loss at Wisconsin. Ohio State has hit its stride with 63 points against Penn State, 56 vs. Purdue and 60 last week at Illinois. The scoreboard operator should be ready.

* 2. Can Braxton Miller hit the 300-yard mark in total offense for a school-record 10th time? – Miller is OSU's career leader in 300-yard total offense games. He accounted for 334 yards last week at Illinois, even though he only completed 13 of 29 passes. UM's Devin Gardner threw for 501 yards against the Hoosiers a few weeks back. Another question is whether this will be the last home game for Miller, who is 24-6 as a starter. And another question is whether he will even start: There are some rumblings that beloved backup and senior Kenny Guiton could get the nod for the first play or two.

* 3. Will Carlos Hyde become Urban Meyer's long-awaited first 1,000-yard rusher at running back? – Hyde comes into the game with 947 yards. He had 246 yards and accounted for five touchdowns in last week's rout at Illinois. Indiana gave up 554 yards rushing last week to Wisconsin, so Hyde may be able to name his number of yards – particularly with weather expected to be poor. Should be a big senior day for El Guapo (Hyde's Twitter handle).

* 4. Can Philly Brown leave the home crowd with a memorable play or two? – Philly Brown's senior swan song is Saturday. He made a great catch on an out pass for a touchdown last week. He's been underrated in my mind during his time as a Buckeye.

* 5. What kind of a reaction will departing junior corner Bradley Roby get on senior day? – Urban Meyer confirmed that Roby plans to leave for the NFL as a fourth-year junior. He will go through the senior day activities. He has had an up-and-down season, but my guess is he still gets a standing ovation. He had a great pick-six, after all, last week at Illinois.

* 6. What can Ryan Shazier to up the ante this week? – Shazier had 16 tackles and a safety with 1-1/2 sacks and 3-1/2 TFLs last week against Illinois. Maybe 20 tackles and a touchdown? He is playing like an All-American, for sure. Also, is this his last appearance at the 'Shoe? Shazier will certainly be on the blitz against Indiana QBs Tre Roberson and Nate Sudfeld.

* 7. What impact will recovering LBs Curtis Grant and Josh Perry have on this game? – Grant and Perry each missed the Illinois game due to injuries. Meyer has said he expects both to play. If Indiana RB Tevin Coleman (ankle) is also able to come back from an injury, that could be an interesting match-up for the OSU defense. In general, the Buckeyes figure to be tested by an Indiana offense that is averaging 39.1 points per game (15th nationally).

* 8. Can the OSU pass defense step up against Indiana? – The Hoosiers have a fine tight end in Ted Bolser and three solid receivers in Kofi Hughes, Cody Latimer and Shane Wynn. The Buckeyes got ahead 28-0 last week at Illinois and then relaxed as QB Nathan Scheelhaase burned them for 288 yards passing and four sustained scoring drive. The defense must play better --- particularly if this team has any kind of championship aspirations.

* 9. What impact will the weather have? – The forecast for Columbus is for cold – roughly 36 degrees at kickoff. Provided there is no precipitation (only a 10 percent chance), the passing game should not be impacted too much.

* 10. Can the Buckeyes set a new school record for a 23rd straight win and clinch a spot in the B1G title game? – This seems to be fait accompli since OSU is favored by nearly five touchdowns. But what a day it could be at the old Horseshoe with the senior ceremonies, the expected winning streak record, OSU clinching its first-ever bid for the Big Ten championship game and the Buckeyes keeping their national title hopes alive.





Five key factors for OSU victory
November 22, 2013 Source: Columbus Dispatch -

1. Let Hyde pound
Carlos Hyde needs only 53 yards to become Urban Meyer's first-ever 1,000-yard rusher. The way Indiana plays run defense, Hyde could get that on Ohio State's first possession. The Hoosiers are giving up 5.3 yards per carry, second-worst to Illinois in the Big Ten, and we know what Hyde did to the Illini last week. The offensive line is gouging opponents, and Hyde often reaches the second level without being touched.

2. Get Miller on track
There was nothing wrong with quarterback Braxton Miller's legs last week — he ran for 184 yards. But he was off in the passing game, and it wasn't all because of the gusty winds. Even some of his short throws were off-target. Indiana's secondary is vulnerable to the pass. If Miller struggles again, then the worry is that it's a trend, not a blip.

3. Tackle in space
Last week's debacle against Wisconsin aside, Indiana has had a potent offense this year. The Hoosiers like to get the ball to receivers quickly in the open field, so it's important for Ohio State to tackle well. The Buckeyes' tackling has been pretty solid this year, certainly better than in 2012. It's crucial that they don't regress, or this could become a shootout. Keeping moderate gains from becoming long ones is the key.

4. Play for 60 minutes
The Buckeyes have been prone to lapses this season. That hasn't cost them in the win column, but it has deprived them of style points and helped put them in a precarious situation in the BCS standings. The Buckeyes allowed a 28-point lead against Illinois to slip to 12 before pulling away late. Indiana's offense has been consistently more productive than Illinois', so another such letdown could be costly in terms of perception.

5. Shore up special teams
The Buckeyes' kicking game has been solid this season, but it sprung some leaks last week. Drew Basil missed a field goal and an extra-point attempt — his first misses of the year. More concerning was the breakdowns in kick coverage. The Buckeyes missed several tackles on a punt return TD that sparked the Illini's comeback. Indiana's Shane Wynn is a dangerous punt returner.





Two-Minute Drill: Updates from Urban Meyer's Call-In Show Novmber 21, 2013 Source: The Ozone - * Meyer said there wasn't a lack of focus against Illinois, it was that Illinois had good players and they were able to score. He said not a lot of quarterbacks are able to do what Nathan Scheelhaase can do.

* Meyer said the chemistry between the offensive line and the running backs right now is unique and has been fun to watch.

* Meyer said the front seven has really come on this year, especially when you consider how inexperienced they were to start the season, and how young they still are. They still have to get it improved and get it to an Ohio State level.

* He said Joshua Perry will play, but Curtis Grant's lateral movement is still an issue. Joey Bosa will play.

* Meyer said the freshmen defensive players who are redshirting are getting better and better, and if injuries continue to worsen, some of them may still see the field this year.

* Meyer said that Evan Spencer is as good as he's ever seen in perimeter blocking. He called Jeff Heuerman "one of our best players". He said there's a chance you'll see Heuerman and Nick Vannett involved more this week.

* Meyer said the Indiana offense poses problems. They score well and move the ball. "This is an issue. They are very fast, and they run a lot of plays." They get the ball out quick, so it's hard to pressure the quarterback. He said there isn't much difference in the offense between IU's two quarterbacks. He said IU is not a big blitz team on defense, and they've had issues stopping teams.

* Meyer said Senior Day is always an emotional day. He said sometimes it's more emotional than others, however. Sometimes it's time for players to go, and other times it's like sticking a knife in your heart. The latter is how he views Christian Bryant and the offensive line. He said he loves Marcus Hall's dedication to his job right now. He said this has been as productive an offensive line as he's ever been around.

* Meyer said that Bradley Roby is set to graduate in the spring. "He's been great and we're certainly going to recognize him on Senior Day." He said that Doran Grant is a much-improved player this year. He said both cornerbacks will have to play lights out on Saturday.

* Caller asks if he has given thought to starting Kenny Guiton and Meyer says he has not.

* Meyer said he expects Jordan Hall to play this weekend.

* Meyer said 8 of his 9 assistants are from Ohio and the 9th (Everett Withers) wishes he was.

* Meyer said it's "very important" for Carlos Hyde to get to 1,000 yards rushing this year.

* Meyer said he thinks Kenny Guiton has probably been noticed by the NFL and thinks he can make a run at it. He said he thinks people are intrigued by his leadership skills and intangibles.

* Meyer said you have to act like a pro during Senior Day, but if the emotion is real, then that's what football is about. "It's going to be an emotional day for us."

* He called Noah Spence and Joey Bosa "difference makers" because of how well they get pressure on the quarterback.

* Meyer said he doesn't yet see enough leaders on the team for next year, but that's a similar situation to what he saw on this team last year.

* Meyer said that Jack Mewhort is probably the best practice player he's ever been around, and it's rubbing off on Taylor Decker.






Ohio State football: Ohio State-Indiana key matchups
November 20, 2013 Source: The Morning Journal -

Indiana quarterback Nate Sudfeld vs. Ohio State defensive end Noah Spence:
Sudfeld had a nightmarish time last week against Wisconsin, completing 9 of 22 passes for 99 yards and one interception. Ohio State has done pretty well with its pressure, getting an upfield pass rush. Spence terrorizes everybody on the other side of the ball. He has 12 TFLs and 7.5 sacks this year. Consider Sudfeld a marked man.

Ohio State cornerbacks Bradley Roby and Doran Grant on Indiana receiver Shane Wynn:
Wynn, a Glenville product, might not pass the eye test — he's only 5-foot-7, 167 pounds. But the kid can fly and has the ability to break big plays with his speed and lateral quickness. Roby and Grant will have to keep tabs of him. Look for Indiana to move Wynn around like in the slot or inside on trip packages to get a linebacker or safety on him.

Indiana linebacker David Cooper and safety Greg Heban vs. Ohio State running back Carlos Hyde:
The Hoosiers gave up more than 500 yards rushing last week to Wisconsin. Cooper and Heban lead the team with 73 tackles each. Hyde missed the first three games of the season and is still a lock to surpass 1,000 yards for the season on Saturday. The Hoosiers will want to at least try to stop the run better than they did last week. But sneaking Heban up can be a probem because ...

Ohio State receiver Devin Smith vs. Indiana's defensive backfield:
Smith has been pretty quiet in recent weeks. He has four catches for 28 yards in the past two games. If Indiana is going to crowd the line and maybe sneak Heban up in the box, look for Ohio State to have some success on the play-action pass and find its top deep threat — Smith — open downfield.




Ohio State: RB Carlos Hyde, the Big Ten's rushing leader, is averaging 8.3 yards per carry the last five games and is coming off a career-best 246-yard day (with 5 TDs). QB Braxton Miller has also been on fire, rushing for 184 yards last week. LB Ryan Shazier has been a bulwark, while DL Joey Bosa (coming off a neck injury) is among the conference's best freshmen.

Indiana: LB David Cooper and S Greg Heban must have huge games since the Hoosiers were gashed for 554 yards rushing by Wisconsin — and Ohio State may be even better on the ground. RB Tevin Coleman has 958 yards rushing and 12 TDs. Source: Associated Press








Urban Meyer 11/20/13



Meyer Says Roby Will Enter Draft November 20, 2013 Source: Bucknuts - The announcement came Wednesday night after practice. Meyer was asked why Roby, who has one year of eligibility remaining, was listed among the 18 seniors to be recognized before Saturday's home finale against Indiana (3:30 p.m., ABC/ESPN2).

"He's clear," Meyer said. "We've talked and he is going to move on. That's all you ask. You don't ask for five years nowadays."

Meyer was asked to clarfify that, as of now, Roby would probably leave.

"Not probably … it's no secret, there's nothing wrong with that," Meyer said. " 'Coach, here's my plan," so you say, 'Great, let's go and keep playing.' It's great for him and great for Ohio State.

"Now we just have to get his degree. I think we're set to get his degree, too, in the spring."

Meyer said other junior-eligibles have not discussed the prospect of leaving – at least not yet with him...

Other topics discussed by Meyer:

* Meyer on playing for the Big Ten Leaders Division title and a spot in the B1G title game: "That's why you come to Ohio State as a coach or player – to get to November and be able to play for a championship. We'll have that if we win this one, and they know that. It's not like we're talking about that yet.

"Tuesday and Wednesday is about getting ready. I am concerned about this (Indiana) offense. They are pretty good."

* Meyer on his team's health: "(LBs Josh Perry and Curtis Grant) both practiced. Josh is a go. Curtis practiced pretty good, though. He will probably be 80 or 90 percent (for the game). (DE Joey) Bosa is full-go, (OT Jack) Mewhort is a go. That's it."

* Meyer on Mewhort not being an Outland Trophy semifinalist: "I am disappointed for him. He's a guy who plays at Ohio State at his level. I haven't seen who's on it … but I love Jack Mewhort."

* Meyer on focusing on one game at a time: "I think any time you are in a bit of a dogfight (like Illinois), I think that is good to build some character and momentum. We use that to practice. If everything is easy, it's hard to push the buttons. But it's easy right now."

* Meyer on going against Indiana's porous defense: "Think about who I am dealing with. If it's an immature young group, it could be hard (to motivate them). But we have to eat some clock. Offense will be a good defense this week, too." ...





Ohio State countdown: Buckeyes need to deal with distractionsNovember 21, 2013 Source: Mansfield News Herald - Consider last week's 60-35 win over Illinois a lesson learned for the Ohio State football team. In this space last week, "peripheral things" were cautioned, such as scoreboard watching or playing to the level of a lesser opponent. "Those are the type of things that can derail a team's season," was written...

But again, peripheral things can come into play. Last week it was playing down to an opponent. This week's peripheral-thing-to-avoid is an emotional drain or even an emotional spike from Senior Day. Coaches generally worry about Senior Day things because the focus goes off the task at hand.

Keep in mind, Indiana averages 39.1 points and 498 yards per game. The only thing that keeps the Hoosiers from being taken seriously is their defense, which gives up 38.8 points and 535 yards per game. Indiana is very capable of threatening Ohio State with its offense, especially if the Buckeyes aren't mentally locked in...





Tony Gerdeman's Two Minute Drill on today's Big Ten teleconference Novmber 19, 2013 Source: The Ozone - * Meyer said that it's common to have a couple of offensive players on punt coverage, but they've got five right now and they're busy teaching them how to tackle in the open field. "It depends on the athlete. Ezekiel Elliott seems to pick it up just fine."

* Meyer said that Carlos Hyde is in better shape now, which has allowed him to be better in the second level than he was last year.

* Meyer said that this week is different than other weeks when they're huge favorites because they saw what Indiana did to Michigan and Michigan State. He cited the maturity on the team and said he's not worried about it at all.

* Meyer said that he hopes Jack Mewhort gets noticed for national awards for linemen. He said he's one of his favorite players he's ever coached. "He's a lot like John Simon. He just has that incredible respect. And he's also got a sense of humor, he's a locker room guy."

* Meyer said last years game against Indiana is still on their minds. He said last year was more about tackling and leverage, as well as lack of effort.

* Meyer said he's not changing his approach moving forward with Ohio State dropping in the BCS. He said they have too many other things to worry about right now.

* Meyer said that Joshua Perry will practice today, and Curtis Grant will try to go to do. Perry is probably and Grant is still questionable to play this weekend...





Press Conference Transcript, Nov. 18
November 18, 2013 Source: Ohio State Official Athletics Site - Coach Meyer meet with the media during his weekly press conference...

Q. What's different about Carlos Hyde this year?
COACH MEYER: Completely different. First, he's more mature. I love Carlos. He was immature a couple years ago, like very immature.

He handles his business. He's 230 as opposed to 240 and some change. Much faster. Longest run last year, someone said it was 20. I can't remember it went over 8. Just kidding (laughter).

But he's got the acceleration now. He's playing very aggressive, too. Plus, the chemistry between the offensive line and him, it's really neat to watch.

Q. Joey Bosa, confident you'll get him back?
COACH MEYER: Pretty confident. It's nothing structural. It's a sore neck. He's a tough hombre. I don't worry about Joey Bosa. Everybody is going to know that name by the time he leaves here. That's how good I think he's going to be.

Q. With the way that both Carlos and Braxton are running the ball now, how do you see defenses playing you guys in the read portion of the run game?
COACH MEYER: That's a problem. That's a problem. The guys blocking right now, you have Evan Spencer and Heuerman blocking the perimeter as well as I can ever remember. Same with Philly Brown.

A lot of times you see a big 230 pound back hitting the second level of defense untouched, all due respect to Carlos and Braxton, the guys blocking for them are really, really good right now.

It's difficult to defend. It's enjoyable in a game plan when you have weapons and guys, you call them checkers, you like the size and speed of your checkers. Nice to draw the circles on the wall. A little uncomfortable to draw the circles when the circles are small and slow. The bigger and faster the circle, that's fun stuff (laughter).

Q. How has Braxton developed in terms of making the right reads?
COACH MEYER: Good. Last year was hit and miss. Last year, I'm being hard on him, but he was probably half half. When you guess, you're half half. When you go to the proper mechanics of the read, Carlos coming out the other end, I want to say 75% of the time he's reading the defender and he's on it. His work ethic.

I think him and Kenny both, the impact Kenny Guiton has made on this program, Braxton Miller, what's the right word, just profound. It profound what he's done.

He's an excellent prepare guy. He's the guy that really studies the game, is a nut about his fundamentals. As a result, every other quarterback sees that. That's really helped Braxton.

An interview with: COACH HERMAN...




No. 3 Ohio State vs. Indiana Game Notes
November 18, 2013 Source: Ohio State Official Athletics Site - Kickoff set for 3:30 p.m. ET Saturday on ABC (ESPN2); 18 seniors to be honored before the game...



First and 10

• Ohio State enters the game with the nation's longest winning streak at 22 games. A win Saturday would set a program record.

• The Buckeyes, who have won 17 in a row over the Hoosiers, are ranked No. 3 in the BCS rankings.

• Ohio State ranks fifth nationally in rushing defense (92.6 ypg). The unit has only allowed one rush of more than 20 yards this season.

• Ohio State is one of three FBS schools to not allow a 100-yard rusher in 2013.

• Ohio State leads the Big Ten and ranks fourth in the NCAA in scoring with 49.4 ppg.

• Ohio State also leads the Big Ten and ranks fourth in the NCAA in rushing with 315.1 ypg.

• Junior QB Braxton Miller became the third Buckeye in program history to record 7,000 total yards in a career with 334 yards at Illinois.

• Senior RB Carlos Hyde has rushed for 821 yards (8.3 ypc) and 11 TDs in his last five games. He leads the Big Ten in rushing in B1G games with 151.0 ypg.

• Junior LB Ryan Shazier leads the Big Ten in TFL with 14.5 and also ranks second in conference play with 10.0 tackles per game.

• Head coach Urban Meyer is 32-3 in November games since 2003, his first season at Utah.

SENIORS TO BE HONORED: Ohio State's senior class includes five true seniors (no red-shirt season; noted by asterisk below), nine fifth-year seniors, two fourth-year walk-ons and two juniors who are seniors academically.


2013 Seniors…
SAF C.J. Barnett – Dayton, Ohio
K *Drew Basil – Chillicothe, Ohio
OG Ivon Blackmon – Bedford, Ohio
SAF Corey Brown – Monroeville, Pa.
WR *Corey Brown – Upper Darby, Pa.
SAF *Christian Bryant – Cleveland, Ohio
WR Chris Fields – Painesville, Ohio
CB Adam Griffin – Columbus, Ohio
QB Kenny Guiton – Houston, Texas
H-Back Jordan Hall – Jeannette, Pa.
OG Marcus Hall – Cleveland, Ohio
RB *Carlos Hyde – Naples, Fla.
C Corey Linsley – Youngstown, Ohio
LS George Makridis – Warren, Ohio
OT Jack Mewhort – Toledo, Ohio
OG *Andrew Norwell – Cincinnati, Ohio
CB Bradley Roby – Suwanee, Ga.
SAF Jamie Wood – Pickerington, Ohio
Ohio State Indiana Game Notes

| | | |
| --- | --- | --- |
| Herman grades out Illinois week | | Guiton talks about Senior Day |

| | | |
| --- | --- | --- |
| Corey Linsley - Monday Q&A 11/18/13 Source: The Ozone | | Jack Mewhort - Monday Q&A 11/18/13 Source: The Ozone |





Freshman defensive end Joey Bosa (neck) and sophomore linebacker Joshua Perry (head) have been practicing at full speed and are both ready to go for Saturday, but the status of junior linebacker Curtis Grant remains unclear, Urban Meyer said.

Injuries take a toll on Buckeyes' special teams November 21, 2013 Source: Columbus Dispatch



Game Data: Indiana at Ohio State
November 20, 2013 Source: Bucknuts.com - Pertinent info, depth charts and a prediction as Indiana visits No. 3 Ohio State Saturday (3:30PM, ABC). Last year, OSU held off a late Indiana charge and won 52-49 at Bloomington. The Buckeyes led 24-14 at halftime and 38-27 after three quarters. But Indiana scored a pair of late touchdowns to trim the final margin to three. Philly Brown recovered an onside kick with 1:05 left to end the threat. QB Braxton Miller accounted for 360 yards total offense (211 passing, 149 rushing) and three touchdowns in the win. CB Bradley Roby blocked a punt for a touchdown. Indiana had 481 yards offense with QBs Nate Sudfeld and Cameron Coffman combining for 352 yards passing...


Columbus Weather Forecast


November 22, 2013 Source: Columbus Dispatch


Cover Story: Seniors fare well
Ohio State spotlight: RB Carlos Hyde
Meet a Buckeye: Joe Burger
Who has the edge: Ohio State vs. Indiana
Game predictions: Ohio State vs. Indiana
Play of the week: Shotgun, trips left, sweep left
DB from Michigan likes fit at Ohio State & more...















Week 13 - Indiana at Ohio State
Source: College Football News - Why Indiana Might Win: Start throwing and keep throwing. That's easier said than done, the plan didn't work against Wisconsin, but the Ohio State pass defense and the declaring-early-for-draft corner Bradley Roby have been mediocre throughout the year, giving up 200 yards or more to everyone but Buffalo, Florida A&M and Purdue. The interceptions have made up for the problems giving up big yards – forcing at least one pick in every game – but if the Hoosiers have time, the passing game will be fantastic. With the sped up attack, Ohio State is going to be on its toes all game long, but …

Why Ohio State Might Win: The Buckeyes will have no problems slowing it down, unless they hit home runs like Wisconsin did throughout last week's blowout. The Hoosier defensive front was an absolute disaster, giving up 554 rushing yards and six scores to the Badgers, allowing over 11 yards per carry. Indiana is 4-0 this season when allowing fewer than 163 rushing yards and 0-6 when allowing more. Ohio State has yet to run for fewer than 190 yards this season, and only dipped under 248 yards once – the battle with Wisconsin. The Buckeye running game isn't going to run for fewer than 250 yards, and it's not going to have to breathe hard to do it.

Who To Watch Out For: He's not going to win the Doak Walker award as the nation's best running back, especially after sitting out the first three games of the season and needing a few games to get warmed up, but there hasn't been a better running back in America over the last five games than Carlos Hyde. The senior has beaten and battered defense for 11 touchdowns and big run after big run ever since pounding away on Wisconsin for 85 yards on 17 carries. How good has he been? Over the last three games he has averaged 10.5 yards per carry with six touchdowns including a four touchdown day last week against Illinois. Last year he ripped off a season-high 156 yards and one score in the win over IU...




Ohio State vs. Indiana 2013: Game Preview Source: Land-Grant Holy Land




Indiana at Ohio State preview Source: ESPN



Preview: Indiana at No. 3 Ohio State Source:Eleven Warriors





Ohio State vs. Indiana Preview Source: The Ozone






tBBC Game Preview: Indiana Hoosiers Source: The Buckeye Battle Cry





Ohio State vs. Indiana: Game Preview Source: Rant Sports





Preview: Indiana at Ohio State Source: The Cleveland Fan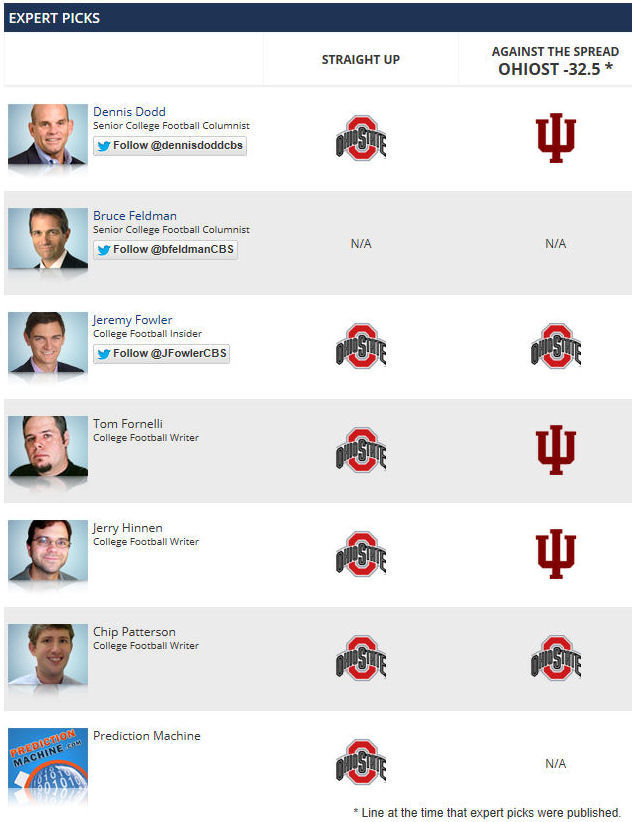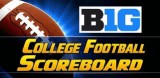 IU HC Kevin Wilson 11/18/13

| | | |
| --- | --- | --- |
| IU OC Seth Littrell 11/18/13 | | IU DC Doug Mallory 11/18/13 |



Indiana Ohio State Game Notes Source: IU Official Site

IU has the fifth fewest three-and-outs in the country, doing so just 25 times in 145 drives (17.2 percent).

Indiana is T-3rd nationally in 60-plus yard plays (7), T-3rd in 50-plus yarders (13), 2nd in 40-plus yarders (26), 2nd in 30-plus yarders (38) and T-6th in 20-plus yarders (70).

Indiana is the first team in Big Ten history, the only team in the FBS and the first team since 2011 (Houston) with five 1,000-yard pass-catchers playing together at one time.
Cody Latimer (123; 1,872), Kofi Hughes (120; 1,782), Shane Wynn (118; 1,379) and Ted Bolser (112; 1,313) have reached 100 and 1,000, while Duwyce Wilson (81 and 1,043) has surpassed 1,000 yards.

Indiana had scored 28-or-more points in 10 straight games dating back to last season, a program record, before the streak came to a halt at Wisconsin last weekend.

THE OHIO STATE SERIES
• Ohio State holds a 69-12-5 advantage in the all-time series with Indiana.
• IU last downed OSU on Oct. 8, 1988, (41-7 in Bloomington), a year after a 31-10 victory in Columbus.
• In 2012, the No. 8 Buckeyes held off the Hoosiers, 52-49, at Memorial Stadium.
• The 49 points are most an IU team has scored in the 86-game series and most surrendered by an Ohio State team since 1994.
• IU has never scored more against a top 10 opponent.

OHIO CONNECTION
Sixteen Hoosiers hail from the state of Ohio: Pete Bachman (Cincinnati/Elder High School), Ted Bolser (Cincinnati/Indian Hill), Patrick Dougherty (Aurora/Aurora), Dawson Fletcher (West Chester/Lakota West), Nate Hoff (Solon/Solon), Chase Hoobler (Orrville/Orrville), David Kaminski (Strongsville/Strongsville), Cody Latimer (Dayton/Jefferson Township), Mark Murphy (Akron/St. Vincent-St. Mary), Marcus Oliver (Hamilton/Hamilton), Ryan Phillis (Boardman/Boardman), Mike Replogle (Centerville/Centerville), Zack Shaw (Coshocton/Coshocton), Alex Todd (Streetsboro/Streetsboro), Shane Wynn (Cleveland/Glenville) and Anthony Young (Medina/St. Edward).