Watch the Urban Meyer Bill O'Brien postgame handsake above. PSU Head Coach Bill O'Brien said after the game, "We'll remember some things." It appears he was already remembering "some things" as O'Brien's 'driveby' handshake makes very apparent.

63-7


Ohio State Penn State Highlights


2nd Quarter 3:16 - OSU 2nd and 4 at PSU 39
Carlos Hyde rush for 39 yards for a TOUCHDOWN.



Ohio State-Penn State 2013 in GIFs
October 27, 2013 Source: Land-Grant Holy Land - Revisit how Ohio State-Penn State went down as the Buckeyes won their 20th straight...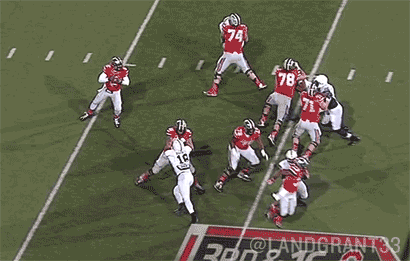 Marcus Hall, the upperclassman Ohio State offensive guard, blocks for his quarterback – and with authority. The opposing Penn State defender never knew what was coming until it was too late...




From Eleven Warriors: Ohio State's 63-14 Win Over Penn State in GIFs






Two-Minute Drill: Updates From the Ohio State Postgame
October 27, 2013 Source: The Ozone - Meyer said that Penn State was arguably the best team they have faced this year. He said the Buckeyes made a difference with their pass rush, and this was more of what he has expected to see this year...He said the Pittsburgh Brown interception in the endzone was a game changer.

Braxton Miller Updates: Miller said they watched ESPN all day long waiting for the game, and heard what they had to say about the Buckeyes, so it was nice to make a statement like this.

Ryan Shazier Updates: Asked about making a statement tonight, Shazier said that they try to win every game handily. He added if somebody wants to make this game a message, then they can have it.

Dontre Wilson Updates: Wilson said he's much more comfortable right now, especially with the way he is being used. He said he's finding the going easier now that he's not getting the ball every time he's in.

Ed Warinner Updates: Warinner said that this was as complete an offensive performance as the Buckeyes have had all season long. It was a solid performance for all four quarters, and it was good for the team to see themselves do it. He said they are playing their best ball right now...




No. 4 Ohio State wins 20th straight; Defeat Penn State 63-14
October 26, 2013 Source: OSU Official Site - Buckeyes ride Miller's legs and arm to victory over Penn State

After a historic defeat, there was little for Penn State to do but pick up the pieces.

Braxton Miller passed for three touchdowns and ran for two and Carlos Hyde rushed for 147 yards and two more scores to lead No. 4 Ohio State to a 63-14 victory over the Nittany Lions on Saturday night.

It was the most points surrendered by Penn State (4-3, 1-2 Big Ten) and its worst beating in 114 years.

"We didn't get the job done - not even close," Lions outside linebacker Mike Hull said. "It's the worst game I've experienced."

Running back Bill Belton could barely speak.

"Losing like that is tough," he said.

Nittany Lions freshman QB Christian Hackenberg bobbled the second snap of the night and it never got much better. He ended up throwing two interceptions.

A crowd of 105,889 at Ohio Stadium roared from the outset - and had plenty of reasons.

Penn State hadn't given up so many points or been beaten so badly since losing 64-5 to the Duquesne Athletic Club on Nov. 25, 1899.

"I take full responsibility for this loss," Penn State coach Bill O'Brien said. "We didn't have them prepared good enough as a coaching staff, or me has a head coach. Therefore we didn't play good enough."

The victory by Ohio State (8-0, 4-0) stretched its nation's best winning streak to 20 in a row, two behind the school mark that included the 1968 national championship season. That team was recognized during the opening half as the Buckeyes streaked to a 42-7 lead.

Even Miller's backup - Kenny Guiton - rushed for two touchdowns. The Buckeyes dominated all the crucial numbers, totaling a staggering 686 yards (to 357 for Penn State) while rushing for 408 yards on 51 attempts - an average of 8 yards per carry.

Belton was one of the few bright spots for the Nittany Lions, gaining 98 yards on 22 carries.

It was the most one-sided margin by the Buckeyes and their most points scored in the 29 meetings in the series. The teams had split the last four meetings, with Ohio State holding a cumulative 79-66 scoring advantage. All of those matchups were close.

This one sure wasn't. And it got out of hand quickly.

The Buckeyes enforced their will on the Nittany Lions on both sides of the ball in an impressive show of strength.

Ohio State scored on six of seven possessions in the first two quarters, throwing deep for scores to wide-open receivers and jamming it between the tackles with Miller and Hyde making the most of gaping holes.

In the only real drama of the game, Penn State manufactured a nice drive in response, mixing Belton runs with Hackenberg passes until the Nittany Lions faced a third and 5 at the Ohio State 12.

Then Hackenberg tried to thread a pass to tight end Adam Breneman at the goal line, but safety Corey Brown picked off the underthrown attempt to end the threat.

"That hurt," O'Brien said. "I don't know if it would have changed the outcome, but I think it would have helped a little bit. It was a 13-play drive. We got it in there pretty good and then threw the pick. It would have been nice to have a touchdown there."

After the teams traded punts, the Buckeyes scored on five straight possessions

Hackenberg finished 12 of 23 for 112 yards passing with a touchdown and two interceptions. He carried four times for 21 yards in losses.

"They'll put it behind them," O'Brien said of his players. "We'll remember some things. Now we'll get ready to play Illinois."





Penn State vs Ohio State (Oct 26, 2013) Source: OSU Official Site


Scoring Summary, Team Statistics, Individual Statistics, Drive Chart, Defensive Statistics, Game Participation, Box Score, Play-by-Play, Play breakdown







Ohio State vs. Penn State - Post-Game Quotes Source: OSU Official Site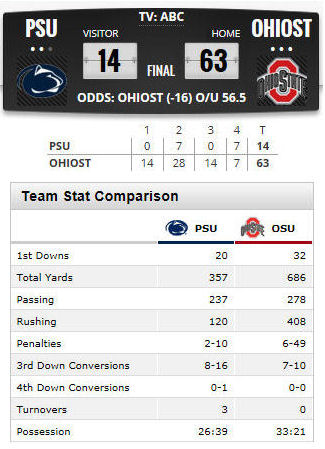 Braxton Miller - Penn State postgame Source: Eleven Warriors



Big Ten helmet stickers: Week 9
October 27, 2013 Source: ESPN - Ohio State QB Braxton Miller and RB Carlos Hyde: The Big Ten's most dangerous offensive backfield put up huge numbers once again, as Ohio State crushed Penn State at The Shoe. Miller, looking more like the Heisman Trophy candidate many thought he would be before the season, completed 18 of 24 passes for 252 yards and three touchdowns and added 68 rush yards and two touchdowns. Hyde continued his surge with 147 rush yards and two touchdowns on only 16 carries.





Buckeyes finally score some style points
October 27, 2013 Source: ESPN - So much for simply trying to be the best team on the field.

Ohio State may only want to measure itself on the scoreboard and the win column, but it certainly played like a team well aware that its being held to a higher standard.

And if it is style points the voters and computers in the BCS formula want, that's exactly what the Buckeyes gave them.

Under the microscope seemingly every week in the search for flaws among national title contenders, the No. 4 Buckeyes have left some room for criticism despite their unbeaten record heading into the final month of the regular season. And while Ohio State downplayed the need to do anything other than beat the next opponent all week, by Saturday night at Ohio Stadium it was clear the 63-14 annihilation was meant to send a message to more than just overmatched Penn State.

"I think it helps," Buckeyes coach Urban Meyer said. "That was certainly not our mindset.

"Our mindset is to find a way to win this game against a very talented team."

It wasn't hidden very well and it certainly didn't take long to find a way to knock off the Nittany Lions, effectively leaving nothing to do in the second half but start comparing resumes as the Buckeyes continue to jockey for position among the unbeaten teams in the race for the crystal football.

All the talk about Oregon's high-powered offense? Ohio State had an answer for that.

The Buckeyes showed off their own up-tempo attack as they raced to 42 first-half points, including a brutally efficient 55-second drive just before intermission that removed any uncertainty about the outcome that might have been left.

Alabama's dominant defense? The Buckeyes might not be perfect on that side of the ball, but a relentless pass rush and an opportunistic secondary combined to make life miserable for a Penn State offense that had averaged more than 33 points per game entering the weekend but only found the end zone once in a competitive situation...




CFN Analysis: Ohio State Statement Over PSU
October 26, 2013 Source: CollegeFootballNews.com - Against the Iowa Hawkeyes a week ago, the Ohio State Buckeyes had to sweat a bit in the second half. Against the Penn State Nittany Lions, Urban Meyer's team didn't need to break a sweat after halftime. CFN's writers and analysts react to the Buckeyes' easy romp in the Horseshoe...




Nits No Match For No. 4 Buckeyes
October 27, 2013 Source: BuckeyeSports.com - Ohio State piled up its most total yards ever against a Big Ten opponent, and Penn State surrendered more points than it had since 1899 as the fourth-ranked Buckeyes raced out to a 42-7 halftime lead and then coasted home Saturday night with a 63-14 victory over the Nittany Lions...

Even with all the rushing yardage, Ohio State had four receivers with at least four catches in the game. Wideout Devin Smith led the way with five receptions for 90 yards, while Corey "Philly" Brown, Evan Spencer and Chris Fields caught four balls each. Brown tallied 67 yards and had a touchdown, Spencer had 27 yards, and Fields totaled 35 yards and a touchdown. Freshman Dontre Wilson also had a touchdown reception, one of two catches for 35 yards.

Despite the offensive fireworks, it seemed all Meyer wanted to talk about after the game was his much-maligned defense. The Buckeyes gave up 357 total yards, but much of that long after the outcome had been decided.

"We realized we have weaknesses and we work on those," Meyer told ABC Sports following the game. "Like our pass rush and our pass defense. I thought we played very well there. We challenged our players all week to put up a good pass rush tonight and I thought we did that very well." ...






Stars of the game: Braxton Miller, who passed for 252 yards and three touchdowns and ran for 68 yards and two scores, was the leader of the scoring jamboree. Not to be forgotten were the offensive line and running back Carlos Hyde, who rushed for 147 yards and two touchdowns.

It was over when... Philly Brown hauled in a 25-yard TD pass from Braxton Miller to put Ohio State up 42-7 just seconds before halftime.

Gameball goes to... Miller. The Buckeyes' junior QB accounted for five touchdowns and threw for a career-high 252 yards in less than three quarters.

Stat of the game... Nearly 114. Years since Penn State lost this badly -- Duquesne Athletic Club beat the Nittany Lions 64-5 on Nov. 25, 1899. The 63 points allowed are the most allowed by Penn State since 1900; PSU allowed 106 points at Lehigh on Nov. 11, 1889

Turning pointt: It was early, but defensive back Corey Brown's interception in the end zone of a Christian Hackenberg pass at 7:50 of the first quarter thwarted Penn State's attempt to answer OSU's opening touchdown. By the time the Nittany Lions got another chance, the Buckeyes led 28-0.

Repercussion: The romp to a 42-7 halftime lead was at least as impressive as those turned in by No. 1 Alabama and No. 2 Florida State on the way to big wins yesterday. Though it's not expected to give the No. 4 Buckeyes a boost over No. 3 Oregon, it at least should keep the status quo.

The 686 yards of total offense are the third-most in a single game in OSU history. The Buckeyes had 718 yards against Mount Union in 1930 and 715 against Utah in 1986.

Buckeyes stat totals shattered 2 Penn State records: the 63 points bested the 55 points scored by Navy in 1944 and the 686 total yards surpassed the 656 total yards amassed by Boston College in 1982, a 52-17 Nittany Lion win.

Ohio State's 20-game winning streak is the nation's longest current active streak and is now the second-longest in school history. The OSU record is 22 straight between 1967-69. After that, OSU had streaks of 19 straight wins in 2005-06 and in 2002-03. This is the 15th winning streak of 10 or more games in OSU history.

Saturday's attendance of 105,889 marked the fourth-largest crowd in Ohio Stadium history.

With the touchdown on its opening drive, Ohio State has scored on a Big Ten-best seven opening drives. The five opening-drive touchdowns also are a conference best.

Ohio State rushed for 408 yards vs. the Nittany Lions, the first time the team rushed for 400-499 yards in a game since Nov. 4, 1989 at Northwestern (456).

Ohio State's 63 points Saturday against Penn State marked the most points scored by the Buckeyes against the Nittany Lions. The previous high was 45 in a 45-6 win Sept. 23, 2000.

Saturday's game marked the first time Braxton Miller has run for multiple touchdowns and passed for multiple touchdowns in the same game.

Miller set a career high with 252 yards passing. His previous high was 249 against California in 2012. It was his third-consecutive game with 200-plus yards passing.

Miller tied his career high by accounting for five touchdowns (three passing, two rushing) in the game vs. Penn State. He also was responsible for five touchdowns against California in 2012.

Miller moved into fifth all-time in Ohio State career passing touchdowns with 39.

Corey Brown's interception in the first quarter was the first of his career.

After tallying a 14-0 lead through the first quarter Saturday, Ohio State is outscoring its opponents 143-38 in the opening quarter this season.

The 147-yard rushing game by Carlos Hyde marked the ninth time he has topped 100 yards rushing in his career.

Dontre Wilson's 26-yard touchdown reception in the third quarter marked the first receiving touchdown of his career.

The game marked the second time this season Ohio State has tallied five rushing touchdowns. The first came Sept. 21 against Florida A&M.

Tyvis Powell had a career-best seven tackles vs. Penn State, topping the six he had at Northwestern.

Ohio State had 414 yards in the first half, the first time the team had 400-plus yards in a half since Oct. 23, 2010 vs. Purdue (415).

The Buckeyes did not commit a turnover for the second week in a row. The squad has eight turnovers this season.

Ohio State has not allowed a 100-yard rusher yet this season. Penn State's Bill Belton finished the game with 98 yards on the ground.

Former OSU All-American offensive tackle Orlando Pace was recognized on the field for his induction into the College Football Hall of Fame. Also, members of OSU's 1968 national championship team were recognized for the 45th anniversary of their perfect 10-0 season.

The $79 question: The Buckeyes were in the pink in more ways than one. First, they donned pink socks and other assorted gear in support of breast cancer awareness. Then they dismantled the Nittany Lions like a 2-year-old swinging his arm through toy blocks. Touchdowns, fireworks and a young cancer survivor Grant Reed — the boy who named his cancer "Michigan" — directing TBDBITL and leading the crowd in the O-H-I-O cheer. All money well spent.

Just wondering: Same score, different venue. Were the ghosts and goblins of Oct. 29, 1994 exorcised? That date represents a low point of the modern era for Ohio State, when Penn State embarrassed the Buckeyes 63-14 in State College? Nothing will erase the memory of that mountain lion roar blaring through the loudspeakers at Beaver Stadium, but doesn't this remove some of the sting.

Tweethearts: @RyanRanch: Bucks doing a better job of dismantling Penn State than NCAA.

@jconley21: The 2 best QBs in the Big Ten have played in the game. Too bad for Penn St both play for OSU.

@dcwethin: Penn State used too much white out on the game plan



Sources: ESPN, OSU Official Site, Columbus Dispatch, Bucknuts



1st Quarter 7:50 - PSU 3rd and 5 at OSU 12 Christian Hackenberg pass intercepted by Corey Brown at the Ohio State 0, returned for no gain for a touchback.

This was the turning point. Penn State was driving and looked as if they were ready to answer the Buckeyes opening touchdown. They were on a 14 play 69 yard drive. Then defensive back Corey Brown's interception in the end zone of Christian Hackenberg's pass at 7:50 of the first quarter thwarted it. By the time the Nittany Lions got another chance, the Buckeyes led 28-0.

Corey Brown, senior defensive back on his interception during Penn State's opening drive:

"I just saw the quarterback staring him down. He threw the ball and I was just in the right position to make the play. I knew it was a big play for our defense and our team."



10 Things We Learned: Ohio State's Deconstruction of Penn State
October 27, 2013 Source: The Ozone - 1. Ohio State is on a mission. This isn't exactly something we learned, per se, on Saturday but this was the first time, in my mind, the Buckeyes truly looked like a team on a mission for greatness. That's not to take anything away from the first 19 wins of Urban Meyer's career at OSU – there were some really big ones in there – but I saw a team that flexed its muscle on Saturday night. I saw a team that had a hunger about it; a team that wanted to go out and dominate a Penn State program that has played them pretty tough over the years. It doesn't mean much unless they can carry that same fire over the next four games, but last night we saw the kind of team that would make for a pretty scary matchup against anyone else in college football – even the likes of Alabama and Oregon. I'm not sure I would have said that too often this season.

2. This isn't your father's Penn State program. All of that being said about Ohio State, this is really as much about the Nittany Lions as it is the Buckeyes. It's been a while since Penn State didn't at least put a competitive team on the field, but it's obvious Bill O'Brien's squad is really starting to feel the weight of the NCAA sanctions that were levied against the program. The Lions came into Saturday night's game with only two losses on the season, but the fact they were run off the field by Indiana three weeks ago should have been an indication of where this team is really at. They rallied for a four-overtime win against Michigan – a game in which they blew a 21-10 halftime lead – but this PSU team was completely overmatched from the opening kick on Saturday night. Give Urban Meyer credit for dialing up the right game plan and having his team ready to play, but that Penn State defense is difficult to watch. The Lions are in the bottom half of the Big Ten in nearly every defensive category this season and they've now allowed 40+ points in three straight games. Reality is this Penn State team is probably not even one of the better teams in the conference. Then again, it's still the Big Ten we're talking about.

3. We finally saw Urban Meyer's offense in action. Urban was quick to point out the defense after the game, but let's be honest, this was a fireworks show for Meyer's offense that fans had been waiting a long time to see. It was such an offensive explosion for the Buckeyes, one Pennsylvania newspaper was talking about a Mercy Rule this morning. Even Kenny Guiton ran for two touchdowns, that's how dominant this performance was by Ohio State, and particularly an OSU offense that has had its share of ups and downs throughout the season. Braxton Miller looked about as good as he ever has, running the ball and throwing it, but it was Ohio State's offensive line that dominated this game. Like they did at the end of last season, those guys are starting to find their rhythm up front at the right time of year, and it was a complete deconstruction in the trenches on Saturday night. The Buckeyes put up over 400 yards of offense in the first half, and they racked up over 400 on the ground against a Penn State defense that used to hold team under a 100 in the ground game. Ohio State averaged 8.0 yards per carry on Saturday and scored six touchdowns against Penn State's rush defense in what was easily the best offensive performance of Meyer's tenure in Columbus. Maybe it was Penn State's lousy defense, or maybe this offense is starting to find that magic touch.

It all starts with Braxton Miller. When Braxton looks right, the offense looks right. It's really that simple. Sure, the offensive line deserves a ton of credit and Carlos Hyde is probably the MVP of this football team right now, but this offense goes as the quarterback goes. That's something Meyer and Tom Herman made clear when they first took over the program two years ago. Meyer's offense asks a lot of the quarterback, and when he has a good one – Harris, Smith, Leak, Tebow, Miller – it usually looks unstoppable. When the quarterback is off, however, it throws everything in Meyer's offense out of whack; and what we get is what we saw late last year – with Carlos Hyde getting 25-30 carries in the power run game.

When Miller plays like he did Saturday night, this team is almost unbeatable – certainly until they get to the BCS. He was 18 of 24 for 252 yards and three touchdowns on Saturday. According to my colleague Tony Gerdeman, Miller has completed over 78% of his passes the last two weeks, and 70% of his throws overall in conference play, with nine touchdown passes and just one interception. He's also rushing for 80 yards per contest, and he looked about as good on that 39-yard touchdown run Saturday as he ever has. If that's the Braxton Miller we're going to see the rest of the way, just get out of the way.

4. Carlos Hyde was still the best player on the field. Maybe best is a strong word here. Braxton Miller has more natural talent than anyone else on Ohio State's roster – remember when people wanted him on the bench? – but Hyde is the heart and soul of the offense. His toughness, passion, intensity and will to win are the backbone of this team right now, and he just continues to put up monster numbers against every defense he faces. In four full games since returning from suspension, Hyde has now run for 85, 168, 149 and 147. He has scored seven touchdowns in the last three games and he's averaging over 137 yards per game on the ground against the Big Ten this season. He's closing in on seven yards per carry this season and once he gets going, it just seems like there is no stopping him. Only Nebraska's Ameer Abdullah (172 ypg) is averaging more yards in conference play, but he's played one fewer game and scored less than half as many touchdowns

5. Ezekiel Elliott has a bright future. Maybe it's just me, but every time we get to see Elliott carry the football it reminds me of just how good this kid could be. And I mean very soon. I don't think Ohio State fans are going to have to wait three more years to see Elliott carry the football in some big situations. Despite the fact he's behind guys like Rod Smith, Warren Ball and Bri'onte Dunn, I wouldn't be surprised to see Elliott emerge as the team's feature back next season. They're still going to need one of those other guys to handle the power run inside the tackles – because that's not going anywhere even when Hyde is gone – but Elliott just has some natural ability none of these other guys seem to have. Smith is still the one guy I can't figure out. The kid has a world of talent, but Elliott just seems like a difference-maker when he gets to touch the football. He has great burst, but like I said Saturday night, the thing that stands out to me is his vision. He has a great ability to find the right hole and make the right cut, which is something we haven't seen from those other guys, and it's probably the most underrated aspect of playing the running back position. I could see a rotation with Elliott and either Smith or Dunn as the inside power back next season, but we still have a long way to go.

6. There has to be a role for Jordan Hall. Unless Hall has been in some sort of trouble these past few weeks, it's still a bit hard to understand how he disappeared from the offense so suddenly. I'm not saying he should be out there instead of Hyde; I think we all know Meyer and Herman made the right decision turning things back over to the big guy – at least from a football standpoint – but I'm surprised we have seen so little of Hall since Hyde returned. Every time he gets in there we get a little glimpse of the guy who was making big plays for the Bucks early in the season. I loved the little inside handoff he took for 41 yards, and I know it's tough to take Hyde or Dontre Wilson off the field, but Jordan Hall has to get more playing time. He should be a 10-12 touch a game guy until he proves otherwise

7. Speaking of Dontre Wilson… This kid is going to be something special. I know it, you know it, and Urban knows it. Now Penn State knows it, and soon the rest of the country will too. Not sure if that can materialize this season. There probably isn't enough time – or enough carries – for Wilson to really become a game-breaker for the Buckeyes this year, but this kid has that something special gene you just can't teach. He only touched the ball three times on offense Saturday, but he averaged over 15 yards every time he got the ball. His 26-yard touchdown catch is exactly the type of play I imagine him making time and again over the next three seasons. The same goes for his 49-yard kick return. It looked like he was going to dance his way all the way to the end zone. It's only a matter of time until he breaks one of those.

8. Ohio State's defense is starting to make some plays. Whenever a team puts up 63 points, there is going to be a lot of talk surrounding the offense, but Urban Meyer said he was most impressed with the defense on Saturday night. Yes, Penn State's star receiver Allen Robinson caught 12 passes for 173 yards, but 125 of those his touchdown came in the final 20 minutes of the game, after Ohio State had a 56-7 lead and Meyer had pulled many of his defensive starters. The Buckeyes did a great job of putting pressure on Christian Hackenberg and actually making the freshman quarterback look like, well, a freshman. Ohio Stats sacked him four times and forced him into a pair of interceptions. Senior Corey Brown had the big one in the end zone – easily the biggest play of his OSU career – and C.J. Barnett did a great job reading Hackenberg on the second one. He completed only 12 of his 23 passes and the Nittany Lions were completely locked down until late in the game after Meyer pulled his starters.

9. Noah Spence was a man out there. We probably should have seen this coming, but Spence looked like the guy Penn State wanted badly coming out of high school two years ago. Unfortunately for Bill O'Brien, Spence was playing on the other side Saturday night. The former 5-star prospect sacked Hackenberg twice in Ohio State's lopsided victory and he was clearly motivated to make a big impact against his hometown school. If not for the sanctions, Spence probably would have been wearing white and blue this weekend, so it's a big deal to remember how some of these guys ended up in Columbus making plays for Ohio State's 20-0 football team. Spence has had a steady sophomore season, but it's nights like this that remind us of how special he can be.

10. Can't forget about Kenny. This column would be remiss without at least mentioning the job Kenny Guiton did late in that football game. Yes, the game was effectively over when Guiton took the reins of the offense, but it was good to see him get in there and make a few plays. I'm still not sure if he'll get a look at the next level or not, but the thing that impresses me the most about Guiton is how he's always ready to go. Some guys wouldn't want to go out there under those circumstances after being sent back to the bench, but that's not Guiton. He's a leader, a gamer and an ultimate team guy.





Five Things: Penn State
October 27, 2013 Source: Eleven Warriors - Ohio State was looking to make a statement in primetime and did exactly that, racing out to a 42-7 halftime lead before coasting to a 63-14 pasting of an overmatched Penn State squad last night in The Shoe.

The two-headed monster of Braxton Miller and Carlos Hyde dismantled a Penn State defense that just doesn't have the horses while the Silver Bullets beat up on the quarterback, created three turnovers and held the Nittany Lions to 3.0 yards per carry.

Oh, and Marcus Hall, you might want to find a safe house for a few days after that de-cleating of Deion Barnes.

The win marks the 20th straight for the Buckeyes, improving them to 8-0 this season with a trip to West Lafayette on the docket for next week.

But before we turn our attention to the Boilers, here are Five Things from last night's delicious destruction of Penn State...




Ohio State stock market report: Penn State
October 27, 2013 Source: Land-Grant Holy Land - When you beat a good team 63-14, there's going to be a lot of high grades

Blue Chip Stocks:
There are too many to list. Oh, the usual suspects are well represented, of course. Carlos Hyde had another monster game, as did Braxton Miller. And the Ohio State offensive line is probably the best run blocking line in America. As a unit, the Buckeyes ran for 409 yards. Think about that for a minute...Ohio State averaged more than the length of the football field in each quarter. It didn't matter who got the ball, Ohio State moved in chunks. But Miller also was deadly accurate through the air, going 18/24 for 252 yards and three TD's. Hyde once again dominated on the ground, rushing for 147 yards on only 16 carries. As good as Ohio State has been offensively this year, the Penn State game was a masterpiece. Everything OC Tom Herman dialed up worked, and this game was essentially over by the midpoint of the second quarter.

But for as good as the offense was, the defense matched them almost drive for drive. After the Buckeyes scored on their opening drive, Penn State marched down the field and looked like they were getting ready to tie it up. But Corey 'Pittsburgh' Brown made a nice read and intercepted Christian Hackenberg's pass in the end zone. It was a big moment for the defense in general, and the secondary in particular. And it was the beginning of a great night for the secondary, who only gave up 237 yards passing, and also had another interception. And yes, every yard counts, but take away the late 65 yard TD pass to Alan Robinson against the third string, and the numbers would be even better.

Solid Investments:
Noah Spence finally seemed to come in to his own tonight. He's had flashes, and maybe he was extra amped up because he was playing his home state school (who he originally committed to) but Spence had a monster game, registering two sacks and forcing a fumble. Spence, along with Ryan Shazier, lead a defense that put in their best performance since probably the Michigan State game from last year. Penn State was able to get to the perimeter early on the ground, but it seemed the Buckeyes adjusted faster than they usually do, and shut down Penn State while forcing three turnovers. And heck, while we're at it, let's throw a bone to P Cameron Johnston. By the time he was asked to punt, the Buckeyes had the game well in hand, so he unleashed a 56 yard punt that was a touchback, and still managed an average of over 46 yards a punt.

Junk Bonds:
You really don't want me to assign junk bonds to anyone, do you? I mean, the Buckeyes just thumped a good Penn State team 63-14, while simultaneously avenging 1994 and handing Penn State their worst loss in school history. Well, maybe not worst, but it's the most points a Penn State team has ever given up, and PSU hadn't been beat by that much in 114 years. You know what? Just between you and me, let's call it their worst loss ever.

Buy/Sell:
Buy: This team being national championship caliber, if this defense is legit. The big concern, the 600 pound gorilla in the room, was whether or not the OSU defense could step up and stop a good offense for an entire game. You can argue how good Penn State's offense is, but they have playmakers, and it's an offense that posed matchup problems for Ohio State entering the game. We can split hairs on individual stats, like Bill Belton getting almost 100 yards on the ground, or Allen Robinson's big night, but make no mistake--this much maligned defense stepped up in a big way Saturday night.

Sell: Ohio State losing. I don't mean to jinx this team, but let me ask you--who in the Big Ten looks like they can beat OSU right now? The Buckeyes offense is on another plane from the rest of this conference right now, and if the defense turned a corner tonight...oh, my. When you look at the rest of the teams in this conference, and who their opponent could be in a Big Ten Championship game, I'll take OSU against the field. Michigan State has a great defense, but Indiana hung 28 on them. I think OSU could do that, minimum, and MSU's offense isn't going to score 28. Michigan? They can't run, and Devin Gardner will turn the ball over against defenses not named Indiana. Nebraska? Are we talking about the Nebraska that lost to Minnesota? That Nebraska?

So another week passes with another Ohio State win. But this one felt different, and was a much needed shot in the arm after a couple of too close for their own good type wins. Ohio State's defense awoke and evoked memories of the Silver Bullets in the mid aughts, and if they've established a new baseline, this Ohio State team can play with anyone in the country. Anyone.

I think we'll find out soon enough if that's accurate.




Kenny Guiton's 11 yard TD run


Dontre Wilson's 26 yard TD run



The Bottom Line
October 27, 2013 Source: Columbus Dispatch -

Offense (5 leaves)
In a word, unstoppable. No matter what the Buckeyes dialed up, essentially, they made it work — to the tune of 686 yards, and nine TDs on their first 11 possessions. Braxton Miller sizzled in all aspects, and Carlos Hyde, as usual, was one tough side of beef. Did anyone not contribute?

Defense (4 leaves)
Who knows how this game might have gone if Pittsburgh Brown hadn't ended Penn State's first drive with an end-zone interception. That turnover and two others ended any suspense that the Buckeyes were going to have to win a shootout. Soft wasn't part of the vocabulary.

Special teams (4 leaves)
Cameron Johnston lost his perfect season in terms of punting touchback-free, and Drew Basil sent one kickoff out of bounds, but that was about it on Negative Street. Dontre Wilson had a big-time kickoff return to set up a TD, and Basil and Aussie were otherwise spotless.

Coaching (4 leaves)
Talk about being ready to play — the Buckeyes came out chewing metal and spitting nails and never really let up. And neither did Urban — challenging (and winning) a fourth-down spot when OSU was up 56-7. No prisoners.

Fun quotient (4 leaves)
Night games always have that, uh, well-lubricated feel, and so it was despite the frosty conditions. The Horseshoe inhabitants seemed pleased to have something to discuss besides pitiful defense; now they can recall the irony of the 63-14 score — payback for 1994!

Opponent (2 leaves)
Christian Hackenberg didn't have his best stuff, and got banged up besides, but he's a horse who — it says here — will make things difficult for OSU in future meetings. Too bad the Penn State defenders are about as fast to the ball as Mount Nittany.

Officiating (2 leaves)
Talk about inauspicious starts: two officials missed Devin Smith stepping out of bounds at the 1 — and it wasn't even close. Things got a little better, but one could still spot handfuls of jersey by linemen and Bradley Roby getting away with pass interference.





Jon Spencer's Ohio State-Penn State report card
October 27, 2013 Source: Mansfield News Journal -

OFFENSIVE LINE
Devin Smith should be named an honorary lineman for his downfield blocks on two first-half touchdowns. The guys in the trenches didn't do too bad, either. Braxton Miller felt more heat than usual, but that's because the Nittany Lions blitzed like crazy. Those blitzes left them exposed to the tune of 414 yards in the first half alone. The front five led the way to 686 yards.

GRADE: A

RUNNING GAME
Hard to think but Miller had his first two rushing touchdowns of the season, and his 39-yarder was vintage No. 5. But he wasn't catching Carlos Hyde, who had his third consecutive monster game (147 yards, 16 carries, two TDs). Backup quarterback Kenny Guiton played only one full series, but scored two TDs.

GRADE: A

PASSING GAME
Chris Fields hasn't done a lot this season, or should I say he's done a lot with little. He's got 11 receptions on the season and five of them have gone for touchdowns, including a 6-yarder in this game. Flashy Dontre Wilson had a nifty move to slip a tackle on his first scoring catch of the season and Miller was efficient (19 of 25, 261 yards, 3 TD, 0 INT) in picking apart blitzing Penn State before earning a well-deserved seat late in the third quarter.

GRADE: A

DEFENSIVE LINE
Noah Spence had a big game against his home state school with two sacks and relentless pressure. Adolphus Washington also had a sack of ballyhooed freshman Christian Hackenberg, who threw two interceptions and completed just 12 of 23 passes for 112 yards before getting removed in the third by coach Bill O'Brien. We saw the Buckeyes attack more than we have all season, and that aggressive approach negated the Big Ten's leading passer and an offense that scored 43 points in a four-overtime win against Michigan.

GRADE: A

LINEBACKERS
Ryan Shazier had a sack and Curtis Grant had a fumble recovery and tackle for loss. After the way the back seven in particular has been under siege, the Buckeyes picked a good time — on prime time national TV — to put together their most complete game of the season. The Nittany Lions managed only one score against the first-team defense.

GRADE: A

DEFENSIVE BACKS
After the way Iowa's three-tight end attack turned Ohio State in knots, coach Urban Meyer had a right to be worried about how the Buckeyes would defense Penn State's better complement of tight ends. As it turned out, the secondary couldn't have done better. Corey "Pittsburgh" Brown, who has replaced injured safety Christian Bryant in the starting lineup, picked off a pass in the end zone intended for Adam Breneman on the Nittany Lions' first series and safety C.J. Barnett also picked off a pass in the first intended for Jesse James. Penn State completed 19 passes, none to tight ends.

GRADE: A

SPECIAL TEAMS
Wilson looked like he was running on hummingbird wings on his 49-yard kickoff return. All I saw was torso and nothing underneath. That's how fast his legs were moving. We saw something we rarely have seen: Jordan Hall making a tackle on kick coverage. Cameron Johnston had a 56-yard punt that was more like 61 yards when it landed. Only Miller and Hyde outscored Drew Basil, and he didn't attempt a field goal. He had nine PATs as Penn State allowed the most points since allowing 64 to Duquesne in 1899.

GRADE: A

COACHING
The Buckeyes looked like the team that had two weeks to prepare for this game, not Penn State. That's a reflection of Meyer and his staff. Defensive coordinator Luke Fickell has been a favorite target of critics and the defense — for the most part this season — has been hard to defend. But not in this game.

GRADE: A


The Ohio State University Marching Band Performs their Hollywood Blockbuster Show 10/26/13



Penn State Football: Bill O'Brien Postgame at Ohio State Source: PSU Official Site


Penn State Football: Postgame Player Interviews at Ohio State Source: PSU Official Site



PENN STATE POSTGAME QUOTES:

Bill O'Brien, Penn State head coach

On quarterback Christian Hackenberg's performance
"He's a tough kid. He didn't feel good about throwing but he said he wanted to keep going. However, I thought it was in the best interest of the team to put in [Tyler] Ferguson."

On the loss
"I take full responsibility for this loss. We didn't prepare them enough as a coaching staff and we did not play well enough. We have great kids and they never quit and we'll put this one behind us, learn from it and get ready for Illinois."

On Ohio State
"They're a good football team. No doubt about it. Ohio State has good speed, good athletes and coached better than us. [Quarterback Braxton] Miller causes trouble when you let him get on the perimeter of the defense."

Jordan Lucas, sophomore cornerback

On recovering from today's loss
"Any loss is tough and losing like this to Ohio State definitely hits hard. We look at the tape, we go over our mistakes and we try to fix it for the next weekend so we don't let something like this happen again. After Sunday, we're past Ohio State."

On the offense's performance
"It's a team sport. You have to play complimentary football. We have to play any situation we are put in."

On recovering after an interception
"It does something to the team, but we don't think about it. We don't hang our heads down. We have to go out there and stop them."








Penn State

Oct 26, 2013 8:00PM



Ten Pressing Questions
October 26, 2013 Source: Bucknuts -

*1. Can Braxton Miller stay hot?
– The OSU quarterback had a season-high 324 yards total offense in last week's win over Iowa. He completed 22 of 27 passes in what Urban Meyer termed as one of Miller's best performances. It seems Miller is getting healthy after missing 2-1/2 games with a knee injury. Penn State has given up some pass yardage in recent weeks. Maybe Miller can eclipse his career-high (249 yards vs. California last year).

* 2. Can Carlos Hyde hit the 100-yard mark again?
– Hyde is regaining the form he flashed last year for the Buckeyes. He has an outside shot at a 1,000-yard season despite missing three games. He bulled for 168 yards against Northwestern and 149 last week against Iowa. But Penn State is 21st nationally against the run, giving up 117.7 yards per game on the ground. DT DaQuan Jones and LB Glenn Carson are good run stuffers for the Lions.

* 3. Will this be the game where Dontre Wilson breaks loose for a big play?
– Wilson, OSU's highly touted freshman, is getting a chance to make some explosive plays in the offense. Can he take one the distance this week?

* 4. Can the Buckeyes hit the 40-point plateau against Penn State?
– PSU's last two opponents did it as Indiana buried PSU 44-24 at home and the Lions outlasted Michigan 43-40 in four overtimes two weeks ago. Keep in mind, Penn State is a respectable 17th nationally in total defense (335.8 ypg). However, PSU is a middle-of-the-road 48th in scoring defense (23.7 ppg allowed). OSU reached 40 points in all four of its nonconference games but has only done it once in Big Ten play (in the 40-30 win over Northwestern, and that took a defensive touchdown on the final play to do it). The OSU offense was at least efficient last week against Iowa.

* 5. Can the Buckeyes get pressure on PSU freshman QB Christian Hackenberg?
– The Buckeyes had five sacks against Northwestern, but did not sack Iowa's Jake Rudock last week. Hackenberg has been phenomenal so far and has already locked down the Big Ten freshman of the year award. He has completed 58 percent of his passes for 1,672 yards with 11 touchdowns and six interceptions. DE Noah Spence got some pressure last week. Can he and his mates get there this week against a veteran PSU offensive line? If they don't, Hackenberg will carve them apart. OSU is allowing nearly 300 yards passing in conference play.

* 6. Can the Buckeyes keep PSU backs Zach Zwinak and Bill Belton in front of them?
– Iowa's power-and-speed combo of Mark Weisman and Damon Bullock made some plays last week that helped the Hawkeyes stay in front of the down-and-distance curve. Eventually, OSU clamped down on the run and stopped the Hawks in the second half. OSU is seventh nationally in rushing defense (92.4 ypg). I'm not sure the Zwinak/Belton combo will be able to do a whole lot.

* 7. Can Ohio State contain PSU receiver Allen Robinson?
– The Buckeyes (and corner Bradley Roby) have had some major issues in coverage. The Buckeyes have given up 61 pass plays of 10 yards or more in seven games. Robinson, with 43 catches in six games, is one of the most dynamic receivers in the Big Ten. He gets yards after the catch, makes tough catches and is a strong guy at 6-3, 210 pounds. Roby, fellow corner Doran Grant and others will have their hands full with Robinson (as well as fellow receiver Brandon Felder and tight ends Kyle Carter and Jesse James). PSU coach Bill O'Brien and his staff will have a good plan to attack that OSU secondary, you can count on that.

* 8. What impact will special teams have?
– Meyer is still waiting for his return game to break one. PSU kicker Sam Ficken has been a hero and a goat in his two years in that job.

* 9. Can the Buckeyes continue their mastery of Penn State?
– Since Penn State joined the Big Ten in 1993, the Buckeyes are a robust 13-7 against PSU. That also includes an 8-2 mark against PSU at Ohio Stadium. It will be cold tonight (temps will dip into the 30s by halftime) but the Horseshoe should be jumping. The Buckeyes are 10-3 all-time in home night games there, although PSU dealt OSU one of those three losses in 2008. Keep in mind, Penn State is on probation and can't play in the postseason. O'Brien will pull out all the stops to win this one.

* 10. Can the Buckeyes make it 20 wins in a row and stay in the national title hunt?
– OSU has won 19 in a row. The school record is 22 in a row, so 20 would be the second-longest streak in school history. A loss would certainly knock OSU out of the national title race. A win would mean a 3-1 finish (I know, perish the thought) would put the Buckeyes in at least the Big Ten championship game.

Meyer said it best, though, when he said, "We just have to be the best team in that stadium Saturday night."





Five things: Ohio State-Penn State
October 26, 2013 Source: ESPN -

Getting defensive:
The Buckeyes haven't minced words about their effort before halftime in the last couple weeks, and it clearly hasn't met their high standards based on the profanity assistant Mike Vrabel needed to describe it. Ohio State was pushed around up front and had issues defending play-action passes last week against Iowa, and it was following a similar first-half script from its previous road victory over Northwestern that required some critical adjustments at halftime. Down the stretch, the Buckeyes have been fantastic and overall they still rank No. 15 in the nation in total defense. But they could use a complete game against a Penn State offense averaging more than 33 points per game.

Miller magic:
Even when he didn't have his best stuff last year against the Nittany Lions, Braxton Miller still found a way to lead a relatively easy victory on the road and supply perhaps the highlight of his season with one of the more electrifying 1-yard runs you'll ever see. The junior quarterback was somewhat slowed down by a Penn State defense that was intent on making Miller throw, and he wasn't nearly as proficient as a passer at this time a year ago as he appears to be now. The Nittany Lions could have their hands full with an improved version of Miller who is healthy and playing arguably the best football of his career.

Taking back the corner:
Extra motivation for a divisional showdown in prime time that features a one-on-one matchup with perhaps the best wide receiver in the Big Ten probably wasn't necessary. But just in case, the ejection that cut Bradley Roby's day short last week against Iowa gave him a little fuel for the competitive fire this week, and the redshirt junior will certainly be needed at his best against Allen Robinson. Roby has had something of a mixed bag so far in Big Ten play, missing a few assignments during a huge passing night for Wisconsin while also picking off a pass, then blocking a punt for a touchdown against Northwestern before getting tossed against the Hawkeyes. He might not get a better opportunity to impress NFL scouts this season than he will have against the Nittany Lions.

Pressure building:
The Buckeyes have acknowledged where they stand in the BCS rankings, and they are well aware that they need help from teams across the country and potentially some style points to impress voters. But in addressing the standings with the team on Sunday, coach Urban Meyer tried to deflect some of that stress by instead having the Buckeyes embrace the challenge and focus solely on the process that has produced 19 consecutive victories. The outside distractions are starting to mount, and if the Buckeyes have let their guard down at all, Penn State is certainly capable of making them pay for it.

Still building:
For all the success on offense already this year, Miller estimated midway through the week that the Buckeyes were still only operating at "92 percent" of their capability. Where will the other eight percent come from? The Buckeyes can start by continuing to integrate Dontre Wilson into the attack, and the versatile freshman certainly made life tough for Iowa last week despite touching the football just four times. Those plays accounted for only 25 yards, but Wilson's mere presence on the field and role as a decoy in certain packages opened up huge rushing and throwing lanes elsewhere -- and the Buckeyes are likely only going to keep adding to his arsenal as the season progresses.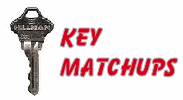 Key matchups: Ohio State vs. Penn State
October 25, 2013 Source: Canton Repository -

Ohio State DEs Joey Bosa and Noah Spence vs. Penn State perimeter blocking
There isn't a specific Nittany Lion listed here because it could be RT Garry Gilliams, LT Donovan Smith or TEs Jesse James, Kyle Carter or Adam Breneman. Iowa owned the Buckeyes perimeter last week and it is a concern going into this game. If Bosa and Spence — or perhaps Adolphus Washington — can get pressure on Hackenberg, and force runs inside them, OSU will have cured some defensive ills.

OSU QB Braxton Miller vs. Penn State CB Jordan Lucas
This game has the feeling of a big game for Miller. He looked like his old self last week when he ran for more than 100 yards and threw for more than 220. Lucas isn't the most sure-handed tackler for Penn State. If the Buckeyes are able to get WRs Devin Smith and Corey Brown the ball on short passes with them moving, Lucas could struggle against them. Penn State has the country's 16th ranked defensive unit, it is 48th against the pass. Michigan, which struggles in the passing game at times, hit Penn State for 240 yards. Miller is capable of a 300-yard night.

OSU RB Carlos Hyde vs. Penn State LB DaQuan Jones
Hyde is hitting his stride running the football, and OSU's offense is making the best use of Hyde and freshman Dontre Wilson on the field together. Wilson was more than a "hood ornament" last week against Iowa and Meyer believes he is getting closer to being a full-time player. But Hyde ran for 149 last week and 168 vs. Northwestern. He needs another 150-yard type game tonight. Jones is PSU's second-leading tackler and leads the team with 8.5 tackles for loss. Neutralize him, and Hyde can have another big night.



Here's 5 things to know about Lions vs. Buckeyes
October 25, 2013 Source: Associated Press - FRESHMAN TEST: A year ago, Christian Hackenberg was a senior playing QB at Fork Union Military Academy. Now he'll be stepping into one of the toughest environments in college football: Ohio Stadium....

TIGHT FIT: The Buckeyes have struggled to cover tight ends, particularly against Iowa's three-TE set last week...

CRUNCH TIME: The temperatures are expected to just above freezing on Saturday night at the Horseshoe. Cold hands for quarterbacks and receivers may help the Buckeyes, who have a dependable running back in Carlos Hyde...

PASSIVE DEFENSE: Even though Ohio State has been methodically going through its schedule, it's not as if the defense has been particularly awe-inspiring...

TOUGH SLATE: Things don't get a whole lot easier for the Nittany Lions after coming to Columbus. They play only one team with a losing record the rest of the way. Meanwhile, Ohio State plays at Purdue (1-6), has a bye week, hosts Indiana (3-4) then travels to play the Wolverines (6-1).

This week has Meyer worried enough. "This is going to be a street fight for us," he said...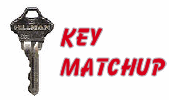 KEY MATCHUP

Penn State freshman QB Christian Hackenberg against Ohio State's defense. The Buckeyes are coming off a 34-24 win over Iowa in which the defense didn't play particularly well. So the defensive unit should be angry and motivated. Hackenberg has been spectacular so far for the Nittany Lions, leading the Big Ten in completions and passing yards per game (279). He'll face some heat. How will he respond?



Ohio State vs. Penn State 2013: Key Factors October 25, 2013 Source: Land-Grant Holy Land -

Penn State
1. Hackenberg's Poise - Christian Hackenberg has performed admirably during several "firsts" this season – first collegiate game, first road game, first night game, etc., etc. However, this will be the first time he's played in one of the most hostile environments in all of college football – and with an 8 p.m. kickoff at that, he will need to play like a seasoned upperclassman rather than a true freshman for Penn State to have any chance of escaping Columbus with a victory. During times when he's played like a true freshman, the offense has stalled since the run game just hasn't performed well enough to carry the offense. If the offense can't maintain drives, the defense will get worn down pretty easily by Carlos Hyde and will be too gassed to catch Braxton Miller once he gets loose.

2. Tight End Involvement - Many Nittany Lion fans prematurely anointed Penn State as "Tight End U" after an impressive season by the unit in 2012. Their overall production is down this season, but has picked up the past few games as Hackenberg becomes more comfortable throwing to the tight ends. Ohio State has struggled with its pass defense throughout the season, and it will be crucial for Penn State to identify and try to exploit any mismatches by getting the ball to Jesse James, Kyle Carter and Adam Breneman. Plus, you just have to believe Bill O'Brien has been saving a few new tight end-friendly packages for this game.

3. A Consistent Pass Rush - My biggest fear for Saturday is that Braxton Miller just goes off and has one of those games that places him back in the Heisman conversation. It could very well happen between his incredible abilities and the weaknesses of the Nittany Lions defense. Penn State's defensive line played tremendous against Michigan after being non-existent during several stretches of the season. They will need to be after Miller early and often to slow down a very dangerous Buckeyes defense. This means finding a way to apply pressure from all angles to get Miller rattled. Otherwise he will be able to scramble around the pocket and find the open man or just tuck it and run for big gains all night.

Ohio State
After trailing at halftime the last two games, The Ohio State Buckeyes will look to start off a little faster against Penn State on Saturday night in The Horseshoe. While Ohio State has used second half comebacks to defeat Northwestern and Iowa, fans will be looking for a little more in the national ABC primetime telecast. The Buckeyes will be looking not to repeat the same fate as 2008 when Penn State came into Columbus for a night game and left with a 13-6 victory.

The biggest issue for the Buckeyes lately has been the secondary, or lack thereof. The void left by Christian Bryant after his injury late in the game to Wisconsin has been yet to filled, not only in terms of performance but leadership as well. The issues were compounded last week against Iowa when Bradley Roby was ejected in the first quarter for targeting. The bright spot so far for the much maligned secondary so far this season has been the play of Doran Grant. The junior from Akron is tied with Roby for the team lead with two interceptions and has had nine passes defensed so far this season.

For as many questions as the Ohio State pass defense has had so far this year, the run defense has picked up the slack. In the other game under the lights in Columbus this year, Ohio State held running machine Wisconsin to just 104 yards on the ground. For the season the Buckeyes are only allowing opponents 92.4 YPG on the ground, and will look to slow down the trio of running backs that Penn State has. In six games so far this year, Zack Zwinak has led the Nittany Lions three times in the rushing yards, Akeel Lynch has led them twice, and Bill Belton has topped the team once.

The Buckeyes have shown that when they do get a complete game from the defense there are very few teams in the country that could beat them, because the offense is so efficient. So far this season the Ohio State offense has scored 31 points or more in every game, and the only time they failed to crack 400 total yards was in the victory against Wisconsin.

The Penn State defense has had mixed results this year, dominating teams that they should have in non-conference play, but also showing noticeable holes against UCF, Indiana, and Michigan. It could be make for a long night for the Nittany Lions defense if the Buckeyes are able to establish the run early with Hyde and Miller which would open up some play-action for Miller to hit the plethora of targets he has at his disposal through the air...




Five key factors for OSU victory
October 25, 2013 Source: Columbus Dispatch -

1. D-line, assert thyself
Against Iowa, Ohio State's defensive front was pushed around for the first time this season. Too often, the Buckeyes were content to move horizontally instead of trying to disrupt Iowa's blocking scheme. Penn State also uses zone blocking, although in a different way. Ohio State's linemen have to keep Penn State runners from turning the corner while maintaining their gap responsibility and playing more aggressive.

2. Cover the tight end
Iowa had tremendous success throwing to tight ends C.J. Fiedorowicz and Jake Duzey, who combined for 10 catches, 167 yards and two scores. Penn State's tight ends probably are better: Jesse James and Kyle Carter have combined for 28 catches and 344 yards. The Nittany Lions had a week off and no doubt went to school on what Iowa's tight ends did to the Buckeyes.

3. Pressure Hackenberg
Blue-chip freshman Christian Hackenberg seems destined to have a terrific career. It will be Ohio State's job to make this one of his growing-pains days. Hackenberg already has three 300-yard passing games and has 11 touchdown passes, but he also has thrown six interceptions. In six of their past 11 games against Penn State, the Buckeyes have returned an interception for a touchdown.

4. Contain Robinson
Bradley Roby, this is the kind of challenge for which you returned to Ohio State. Penn State receiver Allen Robinson has 43 catches and averages 117.5 receiving yards a game. Roby has not had the year envisioned when he decided to delay his entry into the NFL draft, but a strong performance against Robinson could wipe away a lot of the frustration.

5. Ride Hyde
Ohio State has rallied in its past two games when it decided to rely on workhorse Carlos Hyde running behind a potent offensive line. Penn State has been pretty stout against the run, particularly in its last game against Michigan when it limited Fitzgerald Toussaint to 27 yards in as many carries. But the Wolverines' offensive line isn't comparable to Ohio State's.




Tony Gerdeman's Two Minute Drill on Urban Meyer call in
October 24, 2013 Source: The Ozone - Meyer said the second-half game plan on offense against Iowa was very good. He said it all starts with the offensive line, and they're playing at a very high level. He said that sophomore Taylor Decker is "one of the five now, and you can't tell them apart." On his OL coach, he said, "We have a very good one in Coach Warinner."...

Meyer said they've had conversations about bringing more pressure. He said he thinks they're lacking in having confidence in certain players right now. He said they're really thin at corner right now. He said Vonn Bell has potential at safety, but "he's not bringing it yet". "As soon as he's getting ready to compete at that level – and he's close – he'll play."

Meyer said there is no question that the defense is getting better. He said he envisioned some great growing pains this year with the amount of turnover from last year. "We are certainly getting better." He said this week will be a good test.

Meyer was asked if Braxton Miller has been explosive as he was a year ago. He said last year they wore Miller out a bit by running him so much. He said against Iowa, Miller was as explosive as he's ever been. He said the game against Iowa was his best game. He said they've run 3-5 called quarterback runs, whereas last year they ran around 20. This year, however, they have Carlos Hyde to carry the load.

Meyer on Braxton Miller, "I see the ceiling. He's got a ways to go, but it's a very high ceiling."...

Meyer said Philly Brown is playing like an All-Big Ten receiver right now. "He's really come a long way."...




Devin Smith taks about the Iowa game and the upcoming matchup with Penn State Source: 10TV.com


Noah Spence - Wednesday Q&A 10-23-13


Ryan Shazier - Wednesday Q&A 10-23-13


Braxton Miller - Wednesday Q&A 10-23-13







Urban Meyer October 21, 2013



Ohio State football: Urban Meyer Penn State press conference recap October 21, 2013 Source: Land-Grant Holy Land - Urban Meyer called the game one of the more physical games he's coached, likening the two Big Ten schools to sledgehammers colliding. Despite the team's inability to move the ball in the first half, Meyer praised his team by saying that the second half was some of best football the team has played in quite some time.

"Our guys are sore. It was a tough, physical game. Two sledgehammers going at each other."...




Urban Meyer Presser Recap: Penn State
October 21, 2013 Source: Eleven Warriors Site - Meyer said Bradley Roby's ejection definitely had an impact on the game and defense. He went on to says he's very concerned about player safety, but Roby's ejection was a gamechanger. Meyer said the NCAA needs to re-look at targeting rule.

•"That rule was not put in for that play." -Meyer on Roby's targeting ejection.

• As Meye talked about targeting, he worried about being fined. Gene Smith, in back of room, said reporter who asked question would pay it. It elicited hearty laughs from the room.

• Roby isn't playing at the same level as a year ago, Meyer pointed out. But he believes Roby is keyed for a big game. Meyer thought it was coming vs. Iowa until the early exit.

• Meyer was thrilled with the offense on Saturday. He said it's the best they've played in a while. In particular, he raved about the offensive line. Meyer said Braxton Miller played arguably his best overall game of the season. Very efficient running and throwing.

• Meyer described the Ohio State-Iowa game as two sledgehammers going at one another.

• Saturday night's primetime game with Penn State is an opportunity to shine in front of entire country, Meyer said.

•"We have to be ready, and we will be ready." –Meyer

• Freshman defensive lineman Michael Hill is injured and could be a medical redshirt, according to Meyer.

• Meyer said the rush defense is where he wants it. Pass defense remains concern, but he's confident in defense overall. Meyer said he doesn't see missed tackles as a major flaw in defense this season.

• Meyer said Philly Brown is unquestionably one of the top two or three leaders on the team. Brown took over the halftime speech in the locker room. Meyer said Brown grabbed him by the arm and asked to address the team.

• Ohio State is in the mix when it comes to BCS standings, Meyer said.

•"Embrace it." -Urban








Ed Warinner October 21, 2013



Ed Warinner

• Warinner said Marcus Hall is most improved player on the offensive line. He said Hall was average last season. Totally different guy this year. A sign of respect inside the offensive line's meeting room is three claps. Warinner said Hall got three claps this week.

• Taylor Decker's progress is what Warinner hoped for. He said Decker's done well in practice and continues to improve in games.

• Warinner said there's no dropoff from the four seniors and Decker. "They're a good five," he said.

•"That whole group is a bunch of characters." -Warinner on the O-line. He said they are great friends but all very different.

•"They didn't go out to practice and pat themselves on the back. They went out to work." – Warinner on the offensive line's attitude last week.

• Warinner said one reason why the offensive has been so efficient is the job of the wide receivers. They've been able to block on outside runs, so the Buckeyes are able to run inside and outside. It makes the defense prepare for more.








Mike Vrabel October 21, 2013



Mike Vrabel

• Vrabel said Ohio State has to have Joey Bosa along the defensive line. He called him a difference maker. "His core strength, his balance impresses me," Vrabel said.

• The Buckeyes had been so successful on third down this season until the first half of the Iowa game, when Hawkeyes converted seven of nine chances. That changed in second half when Iowa converted one third down.

•"When we can get teams into third-and-long, I like our chances." -Vrabel

•"They beat the shit out of us." -Vrabel on the Iowa offensive line in the first half.

• Vrabel said there's still room to improve on the D-line, especially the pass rush. "I'm going to coach better and they're going to play better," he said.

•"Bill O'Brien is a good football coach. He's going to do whatever he can to keep that football program where they've been for 50 or 60 years." –Vrabel. He was in New England with O'Brien and said they remain friends.

• Vrabel said Hackenberg has good skills and a strong arm. He's helped by out by good tight ends and skill players (i.e. Alan Robinson).

•"I think it all comes down to confidence and trust. They have a lot of trust in each other that he can throw it in an area, and he's going to make a play." -Vrabel on relationship between Hackenberg and Robinson





No. 4 Ohio State Hosts Penn State Saturday in Primetime
October 21, 2013 Source: Ohio State Official Athletics Site - Kickoff set for 8 p.m. ET; Orlando Pace, 1968 National Championship to be honored at the game ...



First and 10

• Ohio State enters the game with the nation's longest winning streak at 19 games.

• The Buckeyes are ranked No. 4 in the initial Bowl Championship Series (BCS) poll released Sunday.

• Ohio State ranks seventh nationally in rushing defense (92.4 ypg). The unit has not allowed a run of 20 or more yards this season.

• Ohio State is one of six FBS schools who have not allowed a 100-yard rusher in 2013.

• Ohio State leads the Big Ten and ranks seventh in the NCAA in scoring with 45.0 ppg.

• Ohio State is outscoring teams 129-38 in the first quarter this season.

• Ohio State is outscoring teams 58-27 after halftime in Big Ten play, two vs. ranked opponents.

• Junior QB Braxton Miller passed Joe Germaine for first place with his seventh career game with at least 300 yards of total offense vs. Iowa.

• Senior RB Carlos Hyde has rushed for 402 yards and five TDs in three B1G games, good for second in the Big Ten with 134.0 yards per game.

• Junior LB Ryan Shazier is third in the B1G with 8.0 TFL.

Dating back to 2002, the Buckeyes have returned eight interceptions for a touchdown versus the Nittany Lions, with Ohio State winning each game in which it had a "pick-six."

"Pick-Sixes vs. PSU"
2012 - Ryan Shazier: 17-yard INT return in 35-23 win
2010 - Devon Torrence: 34-yard INT return in 38-14 win
2010 - Travis Howard: 30-yard INT return in 38-14 win
2007 - Malcolm Jenkins: 24-yard INT return in 37-17 win
2006 - Malcolm Jenkins: 61-yard INT return in 28-6 win
2006 - Antonio Smith: 55-yard INT return in 28-16 win
2004 - Tyler Everett: 24-yard INT return in 21-10 win
2002 - Chris Gamble: 40-yard INT return in 13-7 win

Ohio State Penn State Game Notes










Penn State develops depth on defensive line
October 25, 2013 Source: Columbus Dispatch - "I think we have a competitive team at that (line) position. We have a lot of guys who can play for us," Penn State coach Bill O'Brien said this week. "I think at the end of the day, everything that you earn, you earn it on the practice field...

Penn State defensive tackle DaQuan Jones leads the Big Ten in tackles for loss...

...Penn State's depth on defense could weigh in its ability to contain Ohio State and its explosive offense tonight. The Nittany Lions will be bolstered not only by the extras in their line but by the recent return of linebacker Mike Hull from a knee injury. He played for the first time in a month against Michigan and had 10 tackles, including two for loss in forcing the Wolverines to punt on their final possession of the fourth quarter.

Michigan averaged 2.8 yards per rush...




Game Data: Penn State at Ohio State
Source: Bucknuts.com - Ohio State leads the all-time series, which dates to 1912, at 15-13. In Columbus, OSU leads 9-7, although Penn State has won two of its last three visits to OSU. OSU leads the Big Ten series (since 1993) at 13-7.

Last year, the Buckeyes broke open a 7-7 game at the half and cruised to a 35-23 win at State College. Braxton Miller rushed for 134 yards and two touchdowns and also threw for 143 yards with a 72-yard touchdown pass to tight end Jake Stoneburner. Linebacker Ryan Shazier returned an interception 17 yards for a touchdown.

Penn State won its last visit to OSU in 2011 (20-14). ...and much more...


Columbus Weather Forecast


October 25, 2013 Source: Columbus Dispatch


Cover Story: Senior safety C.J. Barnett puts his smarts to good use
Ohio State Spotlight: Bradley Roby
Meet a Buckeye: Warren Ball
Who has the edge: Ohio State vs. Penn State
Game predictions: Ohio State vs. Penn State
Play of the week: Gun one, option left, pass choice & more...











Preview: Penn State at No. 4 Ohio State Source: Eleven Warriors




Ohio State Buckeyes vs. Penn State preview with Doug Lesmerises and the Philadelphia Inquirer's Joe Juliano



PENN STATE (4-2, 1-1) at OHIO STATE (7-0, 3-0) Source: BTN

Why you should watch: Can the Buckeyes remain on their march to an unbeaten season? Ohio State has won 19 games in a row—and really hasn't been tested this season. The Buckeyes can't afford any slips if they want any shot at advancing to the BCS title game. The Nittany Lions were off last week following a wild four-overtime win vs. Michigan. Penn State has the offense to punch some holes into the Buckeye defense, but can the Nittany Lions slow down a hot OSU offense? Penn State is 0-9 vs. top 5 teams since 1999 and can end that drought Saturday at No. 4 Ohio State.

Player on the spot: Penn State running back Bill Belton. Let's throw Zach Zwinak in there, too. The Nittany Lions are going to need a big effort on the ground if Penn State wants to pull the upset in Columbus. That could be tough, as the Nittany Lions have the No. 11 rushing attack in the league (157.2 ypg). Ohio State has the No. 3 rush defense (92.4 ypg). Belton has been one of PSU's most-improved players. Zwinak may be getting back into the good graces of the staff after a big fumble vs. Michigan.

Key matchup: Ohio State offensive line vs. Penn State front seven. Urban Meyer has been pleased with his o-line all season, as he considers it one of the strengths of the team. The unit must continue to shine vs. a solid Penn State front that must contain Braxton Miller by getting some pressure. A return to health by the Nittany Lions linebackers will help. Mike Hull and Nyeem Wartman played most of the first half of 2013 at less than 100 percent but each is coming off a good game vs. Michigan. They—along with tackle DaQuan Jones–need to be active vs. Miller and the Buckeye front.

Key number: 0, rushes for negative yards this season for Ohio State running back Carlos Hyde on 72 carries. If he has a big day, Penn State may be in trouble





Ohio State vs. Penn State Preview Source: The Ozone





Penn State vs. Ohio State: Cleveland Plain Dealer's Doug Lesmerises' analysis
October 24, 2013 - Overview: Ohio State had Braxton Miller drop back and throw more last week and he made better decisions in the passing game. If he builds on that, and Carlos Hyde continues to run like he has, the Buckeyes' offense could be at its best.

Player on the spot: OSU cornerback Bradley Roby was suspended for the first game of the season, burned often against Wisconsin and ejected early last week on a targeting call against Iowa. A possible first-round draft choice, he needs to prove himself, especially when matched up with Allen Robinson.

Don't be surprised if... Christian Hackenberg manages to burn the Buckeyes a few times with big throws to Robinson and the tight ends. The secondary is still Ohio State's weak point.

The pick: Ohio State 38, Penn State 17 Source Penn Live




Brian Bennett looks at the Big Ten game of the week: Penn State at Ohio State. Which defense will step up?



The Ohio State – Penn State Preview Source: Men Of The Scarlet And Gray





Penn State Nittany Lions vs. Ohio State Buckeyes: Complete Game Preview Source: Bleacher Report






Penn State vs. Ohio State: Game Preview With TV Schedule Source: Rant Sports





PENN STATE at OHIO STATE
October 24, 2013 Source:ESPN.com - Adam Rittenberg: Get ready for another fun one at the Horseshoe, as both offenses can put up points and stretch the field. Penn State quarterback Christian Hackenberg looks nothing like a freshman in the first half with two touchdown passes before showing his youth late in the game, as he's picked off by Buckeyes cornerback Bradley Roby. As we've seen in the past few games, Ohio State's offensive line takes control in the second half. Carlos Hyde goes for 120 yards and a score as the Buckeyes use a big fourth quarter to win. … Ohio State 38, Penn State 28

Brian Bennett: Yeah, I think this has a chance to be a wild one. So wild that I'm calling for … overtime. With a week off to prepare, I expect Bill O'Brien to throw the kitchen sink at the Buckeyes' defense, and for Hackenberg to hook up with Allen Robinson for three scores. Ohio State mounts its patented comeback, ties the score on a Braxton Miller heave to Corey Brown, and wins it on a Hyde run in the second OT. … Ohio State 51, Penn State 48





Ohio State vs. Penn State 2013: Game Preview Source: Land-Grant Hoy Land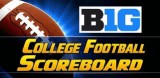 GoPSUsports.com talks with Sr. guard John Urschel leading up to the Ohio State game. Source: PSU Official Site



Match'em up: Identifying the key positions and matchups in the Penn State-Ohio State game
October 24, 2013 Source: Penn Live - Penn State's date with unbeaten Ohio State Saturday in Columbus is almost here. Let's look at the cast of characters ...

OHIO STATE
RUNNING BACKS
One of the deepest positions on the Buckeyes' team and 240-pounder bruiser Carlos Hyde (34) has come on strong in the last couple games. Lots of options here for Urban Meyer.

DEFENSIVE LINE
Big guys who can move lurk at every position and one player coming of age this season is rush end Noah Spence (8), the former Bishop McDevitt standout.

LINEBACKERS
Ryan Shazier (2) was a dominant figure in the Buckeyes' road win at Penn State last season and he is even better this season. Watch for him on the blitz and in coverage.

PENN STATE
RECEIVERS
Brandon Felder (85) had a big night against Michigan, catching a pair of TD passes on third down. But the unquestioned star is Allen Robinson (8) and keep an eye on his battle with CB Bradley Roby (1).

OFFENSIVE LINE
Interesting night looming for a group that may have trouble keeping the Buckeyes off QB Christian Hackenberg (14). Might wanna watch C Ty Howle (60) and RT Adam Gress (58) closely.

LINEBACKERS
Definitely a group on the spot Saturday. MLB Glenn Carson (40) and OLB Mike Hull (43) lead a unit charged with somehow slowing down RB Carlos Hyde (34) and dangerous QB Braxton Miller (5).

ADVANTAGES
QUARTERBACK: Ohio State
RUNNING BACK: Ohio State
RECEIVERS: Penn State
OFFENSIVE LINE: Ohio State
DEFENSIVE LINE: Ohio State
LINEBACKERS: Ohio State
SECONDARY: Even
SPECIAL TEAMS: Even
COACHING: Ohio State





4 Keys: The Penn State path to posting a huge road upset against Ohio State
October 24, 2013 Source: Penn Live - It won't be easy against Urban Meyer's Buckeyes, but the Lions will have a big chance if they can do the following ...

1. Don't miss. Okay, that might be impossible against Ohio State. Limit the misses. Tackling will be a big deal and Penn State's defense struggled with missed tackles against Central Florida and, at times, against Michigan. The Buckeyes 1-2 running punch of QB Braxton Miller and RB Carlos Hyde is formidable but the Lions' defense can make life a lot more comfortable for the visitors if Miller and Hyde don't get too many yards after initial contact.

2. No short fields. Once the Buckeyes' offense gets on a roll, backed by the roar of a huge crowd, the game could get away from Penn State. Field position will be critical and if the Lions can force Ohio State to go 80-85 yards a number of times you could see a few field goals instead of touchdowns.

3. Finish drives in the red zone. Bill O'Brien's offense has one of the better red-zone offenses (scoring from inside the other team's 20) in the Big Ten. PSU is ranked second, having converted 22 of 23 chances. The Lions have produced 16 red-zone touchdowns and they will likely need 3-4 of those Saturday night.

4. Do not start slow. Look, Ohio State is averaging 45 points a game. The Buckeyes are going to get theirs Saturday. PSU can't fall behind early or Ohio State is going to throw the sink at freshman QB Christian Hackenberg. By the way, PSU has yet to score a point in the first quarter on the road (Syracuse, Indiana).





Lions feel good about chances against Miller
October 24, 2013 Source: Altoona Mirror - "We've got to play hard and play with great effort and do the best we can to keep him in [the pocket]," O'Brien said. "We have to make sure that we understand our rules, our scramble rules when he gets out."

Miller has rushed for 335 yards thus far this season, averaging 4.5 yards per carry, which is a slim margin ahead of Zach Zwinak's average of 4.3 yards per carry.

The dual-threat quarterback is not an unfamiliar concept to Penn State as the Nittany Lions took on Michigan's speedy Devin Gardner earlier in the year.

Penn State struggled to contain Gardner as the quarterback busted out for a career-high 121 yards in a 43-40 losing effort.

After the game, C.J. Olaniyan said the defensive line knew their job was to get pressure on the quarterback, which they did as the defense got to Gardner including a strip sack from Olaniyan, in order to make it easier for the linebackers and defensive backs.

"Whenever you rush, you have to have awareness and be alert that whenever the pocket is closing, he's going to try to get out of the pocket," Olaniyan said of Gardner.

Obeng-Agyapong said Miller reminds him of Gardner and both the Michigan and Ohio State offenses are explosive.

The other side to Miller's dual-threat capability is his passing and he has raised his completion percentage over 10 percent from last year.

O'Brien said Miller is throwing the ball well and he is an accurate passer.

"He obviously understands coverage, and he's just doing a really, really good job of running that offense in all facets of that offense," O'Brien said. "It's a very difficult challenge."... ...




Penn State Ohio State Game Notes

True freshman QB Christian Hackenberg leads the Big Ten in completions (132) and passing yards (278.7 ypg) and is fourth in total offense.

WR Allen Robinson continues to lead the Big Ten in nearly every receiving category and is among the nation's top pass catchers entering the second half of the season. Through six games, the 2012 Big Ten Receiver of the Year tops the conference receiving charts with 7.2 receptions per game and ranks second with 43 total catches and 117.5 yards per game.

DT DaQuan Jones leads the Big Ten with 8.5 tackles for loss.

Penn State has a 15-9 on-field record after a bye week since starting Big Ten competition in 1993.

In 6 of last 11 games vs Ohio State an Ohio State player has returned an interception for a touchdown.





WHO'S THE ONE? It will be interesting to see who gets the bulk of the carries for Penn State Saturday. Zach Zwinak, a 1,000-yard rusher in 2012, was pulled in the Michigan win after losing a fumble that was returned for a TD. Zwinak's relief, Bill Belton, rushed for 85 yards and scored the winning points in overtime. Who will be O'Brien's guy against the Buckeyes? And when does No. 3 option, Akeel Lynch, play again?

IMPACT DEFENDERS. PSU defensive tackle DaQuan Jones leads the Big Ten in tackles for loss with 8.5 and the Buckeyes will be aware of him. The Lions' offense will have a hard time dealing with Ohio State linebacker Ryan Shazier (8 tackles for loss) and sophomore rush end Noah Spence. Spence, a Bishop McDevitt grad, has 6 tackles for loss (three of them sacks). Source: Penn Live