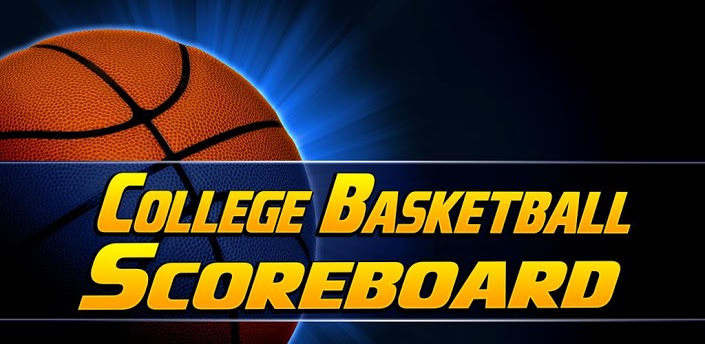 All college basketball teams, scoreboard, team pages, schedules, players, stats


| | |
| --- | --- |
| | December 31, 2013 |



Buckeyes Begin 2013-14 Season vs. Morgan State
November 8, 2013 Source: OSU Official Site - Ohio State, Bears tip at noon Saturday...







Breaking Down Ohio State Men's Basketball
November 8, 2013 Source: BuckeyeSports.com - It happened from 2006 to 2008. And again in 2010. And another time in 2012. In fact, it's easier to list the years that Ohio State men's basketball head coach Thad Matta didn't have to replace both his leading scorer and rebounder from the season before.

So why would 2013 be any different? It's not, and Matta enters his 10th season as Ohio State's head coach on a mission to replace forward Deshaun Thomas, who led the Buckeyes to last season's Elite Eight with averages of 19.8 points and 5.9 rebounds per game.

In most years, Matta has successfully made up for the production lost by such players as Terence Dials, Greg Oden, Evan Turner and Jared Sullinger, but there's never been one strategy that the Buckeyes head coach has implemented in order to do so. This season, Matta knows that his squad won't be relying on just one player to fill the void left by Thomas, but he's already seen a collective effort that leads him to believe that the Buckeyes are more than capable of doing so.

"Deshaun Thomas had the ability to make difficult shots, and we gave Deshaun a lot of opportunities to score," Matta said. "The thing that I've seen to this point so far is everybody on the team has made drastic improvements offensively, and that's exciting for me. I think the dynamics of our offense will be very unselfish play."

Aiding Matta's efforts is the presence of a veteran squad that includes seven upperclassmen, a smooth-shooting sophomore and two talented freshmen. Ohio State may not have an established go-to guy offensively on its roster, but the ingredients are in place for a special season to cap off Matta's first decade on the Buckeyes' bench.

What follows is a position-by-position breakdown of the Ohio State roster for the 2013-14 season including each player's 2012-13 statistics.

Guard

Aaron Craft, 6-2, 195, Sr. (10.0 points per game, 4.6 assists per game, 3.6 rebounds per game, 2.1 steals per game): Columbus might be a football town, but you'd be hard-pressed to find a bigger celebrity in college basketball than the Buckeyes' senior point guard. The rare star who sticks around for all four years of his college career, Craft has made a name for himself with his devastating defense, late-game heroics and, well, let's face it, boyish looks.

Having been the face of Buckeye basketball for the better part of the last three years, Craft is well aware that this is his final go-round at the college level. The Findlay, Ohio, native has admitted to looking ahead to the legacy that he's leaving behind but is doing his best to stay in the moment as his senior season approaches.

"It's crazy, it's exciting, and it's a lot of emotions," Craft said of being a senior. "It comes up and you think about it, but if anything, I'd much rather our team have a bigger legacy than anything individually as players."

While some have questioned whether the new hand-checking rules at the college level will affect the defensive standard he's set for himself – Craft claims they won't – it's the senior's offense that is under the most scrutiny entering the upcoming year.

Craft was Ohio State's second-leading scorer a season ago with 10.0 points per game, but an inconsistent jump shot also stung the Buckeyes in some close contests, including the team's season-ending loss at the hands of Wichita State. He finished the season making 41.7 percent of his field goals, including 30.0 percent of his threes.

In an attempt to steady his game and, yes, help replace Thomas' scoring, Craft overhauled his jump shot during the offseason, working with former OSU assistant Chris Jent and Jent's replacement, Greg Paulus, to perfect his – for lack of a better term – craft. The Liberty Benton High School product has already noticed an improvement in his jumper, which came after hours upon hours of repetition inside the Schottenstein Center's newly renovated practice facility.

"We just needed to find a way to shoot a consistent shot and be able to do it repeatedly," Craft told BSB. "It's just kind of what worked out and what felt comfortable for me. We got to a point where we could just get in and do it."

Regardless of what he does on the floor, there's only one number, however, that will define Craft's legacy and that's the number of victories. Having been a part of 93 wins throughout his college career already, the 2012 Big Ten Defensive Player of the Year has established himself as a player who gives his team a chance to be victorious in any contest, which is how he'll be remembered by those who know most about Big Ten basketball.

"There's a lot of great players, but there's not a lot of great winners," Michigan State head coach Tom Izzo told BSB. "Aaron Craft is a great winner."

Lenzelle Smith Jr., 6-4, 210, Sr. (9.2 ppg, 1.5 apg, 4.8 rpg, 0.5 spg): It started in his sophomore season, when he posted a career-high 28 points in a nationally televised victory against Indiana. It happened again a year later, when he topped the 20-point mark in a pair of conference games. But rather than provide random outbursts of streaky shooting for his team, Craft's lone classmate left on the Ohio State roster is determined to serve as a more consistent offensive threat for the Buckeyes this season.

"I don't have another chance to wait," Smith said. "This year is do or die. It's my senior year. If there's any year that I'm going to be able to help the team, it's this year."

In an effort to do just that, the Zion, Ill., native has spent his summer in the gym working on all aspects of his offensive game. Smith has proved to possess the ability to both slash and shoot, and he hopes to do a little of each in his senior season.

"I've been known to pass up shots and try to be the guy who always makes the extra pass," Smith said. "I've actually been working on my offensive game over the summer and working on my shooting and working on being comfortable out there with my team."

Matta agreed that he'd like to see more reliable offensive production from a player who has proved capable of providing just that but also noted that what Smith does best doesn't necessarily show up on a stat sheet, nor is it apparent to the passive viewer. While the term "glue guy" may be used by some to describe a player who does everything well but nothing great, it's one of the ultimate terms of endearment from Matta, who believes that Smith very well could be the most underrated defender in college basketball.

"His on-the-ball defense has gotten better," Matta said. "You can put him on a guy, challenge him, and he can lock a guy down. With his strength and his length, I think you could put him on a lot of different guys."

Like Craft, Smith's senior season might not be judged by how he performs in the box score, but rather how well he leads a talented but unproven group of players stepping into new roles. Having learned firsthand from the likes of David Lighty and Jon Diebler in his freshman season, Smith feels uniquely prepared for the opportunity standing in front of him as he enters the final season of his college career.

"I've learned a lot," he said. "We've had some great guys come in our program. Those guys came in and were leaders every day, and it kind of struck home with me my freshman year. When I became a senior, I wanted to become a leader and help this team adjust as much as they did. It's time. It's finally here now."

Shannon Scott, 6-1, 185, Jr. (4.9 ppg, 3.8 apg, 2.8 rpg, 1.7 spg): Talent has never been the issue for the Buckeyes' Peach State product. The son of North Carolina legend and Boston Celtics guard Charlie Scott, Shannon Scott was a McDonald's High School All-American during his days at Alpharetta (Ga.) Milton.

But since Scott's arrival at Ohio State in 2011, the Buckeyes' fan base has yet to witness him playing at his full potential. Sure, there have been spurts, and Scott was selected to the Big Ten's All-Defensive Team in 2013, but for the most part, Scott has played in the shadow of Craft, who has dominated Ohio State's minutes at the point guard position throughout his career in Columbus.

That not only could change this year, but it appears likely that it will. At Ohio State's open practice hosted by the Agonis Club in October, Scott more than made his presence felt, sinking a trio of three-point attempts while showcasing an improved jumper from a season ago.

"I worked with my shot selection a lot," Scott said of his offseason. "I think I've done a great job. I think more this year I'll be taking better shots and controlled shots rather than quick shots."

Matta endorsed the development of the junior, which could prove to be crucial in the development of the offensive identity of the 2013-14 Buckeyes.

"He's shooting the ball. He's making shots," Matta said. "As he does, he's taken great care of the basketball and has made the guys around him better. I've been very, very pleased with the growth he's made."

Like Craft and Smith, it's Scott's offensive game that's improving, while his defense remains the strength of his game. Thanks to the trio of guards, Ohio State has arguably the most intimidating defensive backcourt in college basketball, an advantage that Smith admitted is a unique one.

"Everybody knows that defense translates into offense," Smith said. "We've got athletic guys who can get the ball up the court, and we're dunking at the other end."

And as the Buckeyes look to wreak havoc on opposing backcourts, don't be surprised to see Scott on the floor alongside both Craft and Smith. Scott's improvement this offseason could prove to be too much to keep him off the court, which could steer Matta toward playing more small-ball, three-guard lineups.

"From what we saw last year when we used it, it obviously was very effective," Matta said. "What you got when you've got that team is great quickness and a great defensive prowess. "Shannon and Aaron together is a very good combination."

Andrew Goldstein, 6-3, 200, Jr.: A walk-on from Marlboro, N.J., Goldstein has yet to appear in a game for Ohio State after sitting out last season because of NCAA transfer guidelines. He came to Columbus by way of Montclair State and then Brookdale Community College, where he spent a single season and served as the team's captain.

Now allowed to play for the Buckeyes, Goldstein has two years of eligibility remaining in his college career. In high school he scored a total of 1,069 points, the second most in the Marlboro program's history.

Amedeo Della Valle, 6-5, 190, So. (2.5 ppg, 0.3 apg, 1.5 rpg, 0.3 spg): Proving it's not all about defense in the Buckeyes' backcourt, Della Valle enters his second season in Columbus expecting to crack Ohio State's rotation thanks to his unique skill set that sets him apart from his fellow teammates.

While shooting may be a problem for some on the Buckeyes' roster, it's never been an issue for Della Valle, who connected on 38.5 percent of his 26 three-point attempts a season ago in the 15 games he played. That number only figures to increase along with the Italy native's playing time, as Della Valle has spent the offseason not only improving his game but meshing with his teammates.

"I've really worked on becoming comfortable with my teammates," said Della Valle, who starred on Italy's title-winning squad at the Under-20 European Championships this summer. "I didn't get a ton of opportunities to play with them last year, so this summer has been important for building our chemistry."

Whether Della Valle plays a prominent role or is just a situational player for Ohio State this season remains to be seen. But the one thing that remains certain about Della Valle is that he'll continue to be a fan favorite for the Buckeye faithful this season, thanks to his unique look and personality.

"Look at him," said Craft when asked why fans seem to gravitate to his younger teammate. "He's just a really cool guy, and it's great to have him on the team."

Kam Williams, 6-2, 175, Fr.: Before he ever had the opportunity to play in his first college game, Williams suffered a setback of sorts. Coming down with an untimely case of mononucleosis, the Baltimore Mount St. Joseph product missed more than a month of preparation for his Ohio State debut, something that Matta admitted wasn't ideal for a player who's still trying to get acclimated to the college game.

"It's unfortunate that it happened now at the beginning of the season," Matta said of the freshman's illness. "He's doing everything he's supposed to do. He's back to where he can now shoot, a little bit of running. We're hoping to get him back as quickly as possible."

A sharpshooter who was ranked a four-star prospect, Williams could have provided an offensive boost to a Buckeyes' backcourt in need of just that. While it's too early to rule out Williams from still making an impact in his freshman season, Ohio State's depth at his position makes his presence more of a luxury than a need at this point in his young college career.

Forward

Sam Thompson, 6-7, 200, Jr. (7.8 ppg, 1.0 apg, 3.5 rpg, 0.7 spg): One of the best ever in program history? That's a lofty expectation to put on a player who has yet to average double digits in scoring at the midway point of his college career. But that just goes to show how highly Matta thinks of Thompson, the Buckeyes' athletically gifted swingman.

"I think he's got a chance to be one of the best to ever play here," Matta said of Thompson. "I've always said that, from day one. The one thing that stands out about Sam Thompson is his winning percentage, everywhere he's been."

A fair comparison for Thompson might be that of Victor Oladipo, a similarly freakish athlete who went from relative role player in his sophomore season at Indiana to the No. 2 overall pick in the NBA draft at the end of his junior year. Matta agreed that the comparison to Oladipo makes sense, while insisting that it's a consistent jump shot that will make the biggest difference for the Chicago native.

"I would love to see him knock those down," Matta said of Thompson. "He's shot the ball pretty well this month. I think a lot of it is the repetition and getting Sam to shoot the right shot every single time."

Thompson, who started in all 37 of his team's games with a plethora of highlight-reel dunks to go with his 49.8 percent shooting, finished strong at the end of his sophomore season, showcasing a potential sign of things to come from the Whitney Young High School product.

His numbers could stand to improve in his junior campaign, especially with the absence of Thomas in the Ohio State lineup. With signs of Thompson being a capable shooter already emerging, Matta hopes that a newfound assertiveness in his game will go a long way toward the coach's optimistic prophecy coming true.

"His overall game and what he brings to the table, we want him to be more aggressive," Matta said. "Sam, from the day he got here to where he is today, is a completely different basketball player."

LaQuinton Ross, 6-8, 220, Jr. (8.3 ppg, 0.5 apg, 2.9 rpg, 0.4 spg): There may not be just one player on the Buckeyes' roster capable of replacing Thomas, but if there were, he'd come in the mold of Ross. The Jackson, Miss., native is cut from the same cloth as Thomas, in the sense that he's a tall shooter capable of scoring from anywhere on the floor.

If anything, Ross is more athletically gifted than his former teammate. As Thomas did in 2012, the one-time four-star prospect enjoyed a breakout performance in last season's NCAA Tournament, averaging 15.0 points per game during OSU's run to the Elite Eight.

"At the end of the season, I proved myself when I was given the opportunity," Ross said. "I went out there and produced when I was given those minutes. I went out there and did what I had to do."

With Ross already projected by some to be a first-round pick in next season's NBA draft, this very well could be his final season in Columbus should he play as well as some are expecting. Ross even admitted to toying with the idea of entering this past June's draft before ultimately deciding to come back to school in an effort to improve his stock.

"I definitely teased with (entering the draft) a little bit after the season last year because I looked at that draft last year and I was like, 'OK, I could definitely see myself going in that draft last year,' " Ross said. "I sat down with my circle of people, and I thought it was best that I come back for another year."

A versatile offensive weapon who can be used in several different ways, Ross is the leading candidate to replace Thomas in the lone vacant spot in the Ohio State starting lineup. Ross is perhaps the most unpredictable player to forecast on this year's roster, as him coming up short of, living up to or exceeding the standard set by Thomas are all realistic options.

For his part, however, Ross doesn't seem too concerned with imitating or being compared to the Buckeyes' leading scorer from a season ago. A unique talent in his own right, Ross could be the make-or-break player for Ohio State in 2013-14, which is just fine by him.

"If they are really putting all that pressure on me, I really don't feel it," Ross said. "I think my outside game's a little bit better than Deshaun's was. I can put the ball on the floor a little bit better and try to get to the basket and create my own shot."

Jake Lorbach, 6-7, 210, Jr. (0.7 ppg, 0.3 rpg): Perhaps best known for his near-court rush in last season's NCAA Tournament win over Iowa State, Lorbach returns to Ohio State as a walk-on player after appearing in three games during the 2012-13 season.

At 6-7 and 210 pounds, the Lakewood (Ohio) St. Edward product scored two points in his sophomore season, hitting a free throw apiece in victories over Savannah State and Iona. Lorbach was a four-year letter winner during his time at St. Edward and was a member of the Eagles' 2011 men's volleyball state championship squad.

Marc Loving, 6-7, 215, Fr.: You'd have to go back to Craft's freshman season in 2010-11 to find the last time that a first-year player contributed significant minutes for a Matta team, but that could all change this year thanks to Ohio's reigning Mr. Basketball. A product of Toledo St. John's, Loving has been praised by coaches and teammates alike for how quickly he has managed to acclimate himself to the college game.

"I think he's going to provide some pretty solid minutes and some points for us," Smith said of Loving. "He's one of the top shot-makers on our team for us at this moment. I think that will be a surprise and a new face out there for our fans."

With good size and athleticism, Loving also has an outside shot at being the primary player to replace Thomas' lost productivity. The four-star prospect has displayed a smooth jump shot throughout his short time in Columbus and looked more veteran than rookie during the aforementioned Agonis Club open practice.

"Marc has a great feel for the game of basketball," Matta said. "He's shot the ball really well from behind the arc. I've been pleasantly surprised with what he's brought to the table thus far."

In his senior season of high school ball, Loving led the Titans to a 20-4 record while averaging 21.2 points and 8.4 rebounds per game. He came to Ohio State as the 16th-ranked power forward in the 2013 class.

Center

Amir Williams, 6-11, 250, Jr. (3.5 ppg, 3.9 rpg, 1.4 blocks per game): If there's an X-factor to the Buckeyes' season, it may not be the player who replaces Thomas in the Ohio State lineup, but rather one who's already in it and is looking to make a jump in 2013-14.

Williams appears to have all of the physical tools needed to be a dominant center in the Big Ten. But in his two seasons thus far in Columbus, the former four-star prospect has shown only glimpses of what he's capable of on both ends of the court.

Williams hopes that this upcoming season will be different, as he's well aware of the criticism that has surrounded his game. The Detroit native hopes that his play in his junior campaign will erase doubts in some that he's not as passionate about the game as some would like him to be.

"I definitely love playing the game of basketball, so for people to say that it looks like I don't play hard and this and that, it hurts," Williams admitted. "Right now, I'm just trying to tune it out. I know I always give it my all each and every time I go out there. Right now, it's just a matter of me proving that."

Only once last season did Williams score in double digits, although it's his defense that will play a bigger role in the Buckeyes' success than his offense. Still, the starting center is hoping to significantly increase his offensive output this season after an offseason spent working with Buckeyes assistant Dave Dickerson.

"I had a great offseason," Williams said. "I spent a lot of time in the gym just trying to work on my game and perfect my craft. I've been working a lot on my offensive game and trying to get offensive moves to go to in the post. I'm just trying to be more of a dominant force in the post than I was last year. Playing in the Big Ten, you need to be able to throw the ball down into the post."

With so many offensive weapons around Williams, however, anything that the Buckeyes get from him on that end of the floor could be considered a bonus. Still, Matta and his staff would like to see steady growth from the center position this season, or the small-ball lineup could prove to be more than just a changeup for the Buckeyes.

"We're looking for consistency over greatness," Matta said in regard to Williams. "Give us consistent, solid basketball."

Trey McDonald, 6-8, 240, Jr. (1.3 ppg, 1.2 rpg): Should Williams prove to be ineffective in his junior campaign, his minutes could be moved to a classmate of his in McDonald. McDonald isn't as big as Williams, but he has provided a tough challenge for his more highly sought after teammate in the offseason.

McDonald, a former three-star prospect and a native of Battle Creek, Mich., did appear in 19 games in his sophomore season, scoring a total of 25 points. The most minutes that he logged in a single game all year was 17, which came in the Buckeyes' blowout loss to Wisconsin on Feb. 17.

And while Williams is the primary player McDonald is battling with for minutes, the two have formed a bond that Williams believes could lead to something special on the OSU frontline this season.

"Trey and I have both been putting in a lot of time this offseason on becoming bigger scoring threats in the post," Williams said. "We both have the potential to be forces in the post."





Thad Matta survives, thrives for nine seasons under pressure
November 8, 2013 Source: Columbus Dispatch - Thad Matta smiled at the first answer that crossed his mind a few weeks ago, his first afternoon with the media this fall to preview his 10th season as Ohio State men's basketball coach.

"What," Matta was asked, "are you most proud of in your 10 years here?"

There was the smile, and then:

"To be here in my 10th year," Matta said. "It's like 80 in dog years around here, I think."

He has a point.

Rare is the college basketball coach who lasts a decade at one school anymore. Since 1985, when the NCAA expanded the men's tournament to 64 teams and the Big Ten routinely began sending at least half its teams to the sport's signature event, the pressure to be one of the "haves" has increased like a vise on Matta and his fellow coaches.

Since he was hired by Ohio State in July 2004, nine other Big Ten schools have changed coaches at least once, and a couple three times. Tom Izzo at Michigan State (19th season) and Bo Ryan (13th) at Wisconsin are the only ones remaining in their jobs from when Matta entered the league.

The turnover is the result of "the goldfish bowl," said former Ohio State athletic director Andy Geiger, who hired Matta.

"What we've created with our football stadiums and our basketball stadiums are giant television studios, and it's 24-7. It's really, really hard. Just a massive amount of pressure."

Matta, 46, has weathered it well, laughing when it is mentioned that he does not look the same in his 2004 and 2013 photos.

He is only the fourth coach in 115 years of Ohio State basketball to last 10 years in the job: Harold Olsen coached for 24 years, Fred Taylor for 18 and Eldon Miller for 10.

Taylor won the school's only NCAA championship (in 1960), seven Big Ten championships and 60.8 percent of his games in the conference. He set the bar at which Matta has taken aim.

In nine seasons, Matta has won five Big Ten titles and 71.2 percent of his conference games. He has not won an NCAA championship, but his third team, in 2007, played in the title game. His past two teams reached the Elite Eight (last season) and Final Four (2012), respectively. Ohio State is the only school to have reached at least the Sweet 16 of the tournament each of the past four years, and the only school to have a player taken in each of the past seven NBA drafts.

"I think the program has been splendid, and there have not been very many embarrassments. He certainly calmed a lot of things down," said Geiger, who brought in Matta after firing Jim O'Brien for NCAA violations that landed the program on probation and banned it from the NCAA tournament in Matta's first season.

In his seven seasons, O'Brien led Ohio State to two Big Ten championships and, in 1999, to its first Final Four in 31 years. But those achievements were wiped from the record books because of the violations, and Matta inherited a team that went 13-19 in the Big Ten over O'Brien's final two seasons.

Matta went 8-8 in the league his first season and 27-5 over the next two, winning two Big Ten championships with largely different lineups.

"I think people look at our program today and say it has been this way," Matta said. "Well, when we got there 10 years ago, they had a 51-percent win percentage in the Big Ten. I look back over my time here, and I'm very proud of what we've built and how we've built it."

The program's Academic Progress Rate, measuring student-athletes' progress toward graduation, also has improved from a four-year average of 911 on a scale of 1,000 when Matta arrived to 972 this year.

Despite all that, some are frustrated that Matta has not managed to grab the ultimate prize, an NCAA championship. Many college-basketball fans today are consumed by the month of March at the exclusion of all else.

"You're expected to win more (at Ohio State) because of what you have to work with," said Miller, who coached the Buckeyes from 1976-77 to '86-87 without winning a Big Ten championship.

But Matta said whatever pressure he feels is self-imposed.

"The one thing I've learned about this profession is, you can't get caught up in what the outside thinks," he said.

"But there is an element inside of me that knows I'm representing more than myself, more than the university, and that is the fans and the state of Ohio. I wouldn't say it's a pressure, but it's a driving force to do the best you possibly can."





Keys to the season: Ross, Williams vital on both ends of court
November 8, 2013 Source: Columbus Dispatch -

Key offensive player
LaQuinton Ross succeeds Deshaun Thomas in the starting lineup, and many assume he will flourish as a scorer after how he teased everyone during the NCAA tournament. Maybe. But the Buckeyes have talked throughout the preseason about sharing the ball and scoring collectively, and that is who they were in their exhibition victory over Walsh on Sunday. This could be a team with a different leading scorer each game depending on the matchups that can be exploited. "The best teams I've ever had have been four guys (averaging) in double figures," coach Thad Matta said. Can this be another?

Key defensive players
Ross and Amir Williams. We know what everyone else can do. Ross has the length to also be suffocating if he moves his feet and keeps his head in the game. Matta wants Williams not only to be a shot-blocker but also a "presence" that teams think twice about challenging. Williams, too, needs to have an attentiveness that does not allow for an opponent to get easy baskets.

Secret weapon
Shannon Scott. The guard was double trouble for opposing ballhandlers last season when he started playing more in tandem with Aaron Craft. Word out of practice this fall has been that he is now a threat not only to steal but also to score, especially from beyond the three-point arc. That would be a welcome development for the Buckeyes, whose best three-point shooter last season (Sam Thompson) made 40.4 percent of his attempts.

Biggest offseason move
After two seasons as Matta's left-hand man on the bench, coaching in the NBA tugged at Chris Jent's heart more than coaching at his alma mater. He accepted an offer he could not refuse from longtime friend Michael Malone to join Malone's first Sacramento Kings staff. Jent, 43, had 10 years of experience as a professional player and seven as an NBA coach when he came to Ohio State in 2011, and Matta put the offense in his hands the past two seasons. Jent's replacement is Greg Paulus, 27, a highly regarded up-and-comer with a good pedigree. He played four years at Duke and has been the Buckeyes' video coordinator the past two.

Pressure is on …
Williams. If the offense is going to be a collective effort and not one that feeds off a No. 1 option like Thomas or Jared Sullinger or Evan Turner, the 6-foot-11 junior has to be part of the effort, either by finishing scoring chances close to the basket or making free throws. He also needs to be a rim protector at the other end while avoiding foul trouble enough to play major minutes.

Key stretch
If they can overcome their only true road game on their nonconference schedule — Nov. 16 at Marquette, the coaches' pick to win the Big East — the Buckeyes could be undefeated entering the Big Ten schedule. They will be tested on the road quickly in the conference, however, with four of the first six games away from home, but only one of the four is at a projected contender, at Michigan State on Jan. 7. It's possible the Buckeyes could reach February with one or two losses.

Stat that must change
Ohio State ranked only ninth among Big Ten teams in assists in conference play last season and assisted on 48.2 percent of its baskets, the first time in Matta's nine seasons the Buckeyes helped on fewer than half of their field goals. With no established go-to guy, an experienced nucleus returning and an emphasis on ball movement, that number should improve. That, in turn, could help boost a .451 overall field-goal percentage that also was the worst in the Matta era.

Bottom line
The program has reached a point where it will be ranked among the nation's best regardless of who leaves. This is the first time since 2009 it is not ranked in the top 10 of the Associated Press preseason poll, but it barely missed at No. 11, only 12 points behind No. 10 Florida. There is some question how the Buckeyes will make up the 20 points per game Thomas averaged, but also a belief that Matta will find a way. Barring injury, he always has.

Where do they end up?
25-6 overall, 13-5 in the Big Ten and tied for second with Wisconsin, and back in the NCAA tournament. The Badgers get the tiebreaker with a Feb.?1 victory at home in the teams' only meeting. Overall, though, facing Wisconsin and Michigan only once won't be a bad thing.





New faces
November 8, 2013 Source: Columbus Dispatch -

Marc Loving

FRESHMAN FORWARD

Loving was Ohio Mr. Basketball as a senior at Toledo St. John's and a two-time Ohio Division I player of the year. He averaged 21.3 points and 8.2 rebounds and shot 60 percent from the field as a senior, and led the Titans to a 72-19 record in his four seasons. Loving is expected to contribute off the bench in relief of power forward LaQuinton Ross.

Kam Williams

FRESHMAN GUARD

Williams is a quick-scoring threat who was the second-ranked prospect in 2013 in Maryland. He averaged 21 points for Mount St. Joseph High School in Baltimore, where he scored more than 2,000 points in three seasons. He led his 2012 Nike Elite Youth Basketball League team in scoring with a 22-point average.





Ohio State 2013-14 men's basketball schedule & Results
November 8, 2013 Source: OSU Official Site -

Ohio State 2013-14 men's basketball schedule
November 8, 2013 Source: Columbus Dispatch -

NOVEMBER

9 Morgan State Noon (no TV)
12 Ohio University 8 p.m., BTN
16 at Marquette 1 p.m., Fox
20 American 7:30 p.m., BTN
25 Wyoming 7 p.m., BTN
29 North Florida 5 p.m., BTN

DECEMBER

4 Maryland 7 p.m., ESPN2
7 Central Connecticut 4:30 p.m., BTN
11 Bryant 7:30 p.m., BTN
14 North Dakota State 8:15 p.m., BTN
18 Delaware 7 p.m., BTN
21 vs. Notre Dame* 7:30 p.m., ESPN2
27 Louisiana-Monroe 7 p.m., BTN
31 at Purdue 1 p.m., ESPN2

JANUARY

4 Nebraska Noon, BTN
7 at Michigan State 9 p.m., ESPN
12 Iowa 1/4:30 p.m., CBS
16 at Minnesota 9 p.m., ESPN2
20 at Nebraska 7 p.m., BTN
23 Illinois 7 p.m., ESPN/2
29 Penn State 7 p.m., BTN

FEBRUARY

1 at Wisconsin Noon, ESPN/2
4 at Iowa 7 p.m., ESPN/2
8 Purdue 6 p.m., BTN
11 Michigan 9 p.m., ESPN
15 at Illinois 8 p.m., BTN
19 Northwestern 7 p.m., BTN
22 Minnesota 6/8 p.m., BTN
27 at Penn State 7 p.m., ESPN/2

MARCH

2 at Indiana Noon/4 p.m.#
9 Michigan State Noon/4:30 p.m.#

BIG TEN TOURNAMENT


March 13-16, Bankers Life Fieldhouse, Indianapolis

*-at Madison Square Garden, New York
#-television: TBA or CBS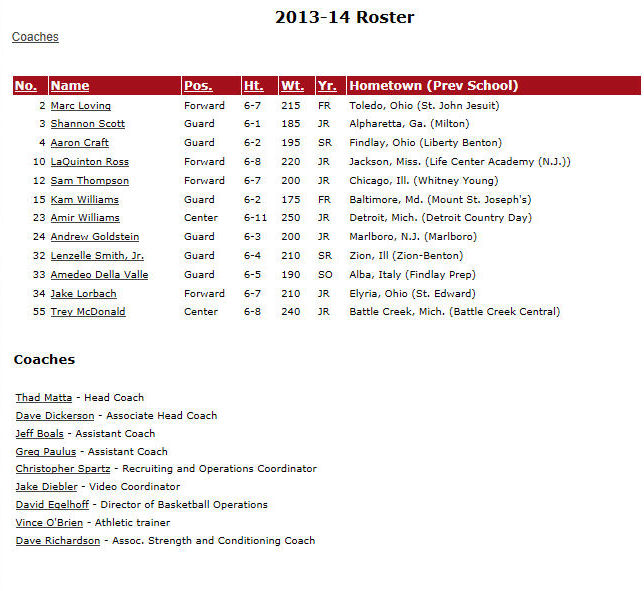 Source: OSU Official Site