| | |
| --- | --- |
| | The (red) story links, or the 'read more' graphic, will open new (pop-up) windows to the source of the article, audio or video, so you can read/hear/see the rest. If your browser is set to block pop-ups, please set it to always allow them from our site. You will not get any annoying advertising pop-ups, of any kind, generated by this site...ever. |




Wisconsin

Nov 17, 2012 3:30PM


"I really don't like them. I'm sure they probably hate us, too, but I really don't care what they think." - DL Johnathan Hankins on Wisconsin



There's plenty of bad blood between the Buckeyes and Badgers
November 17, 2012 Source: The News Herald - There will be plenty of bad blood boiling on Saturday afternoon at Camp Randall Stadium in Madison, Wis.

Whether it be because of recent tight games between Ohio State and Wisconsin, a question of integrity between the coaches, or because of a head-to-head fight for supremacy since the Buckeyes and Badgers were both placed in the Leaders Division of the Big Ten, one thing has become clear.

Ohio State and Wisconsin simply don't like each other...

A lot of the animosity likely stems from the past two games.

In 2010, Ohio State was ranked No. 1 in the nation before its trip to Madison. The Badgers returned the opening kick for a touchdown, took a 21-0 lead and dashed the Buckeyes' hopes for a national championship with a 31-18 win.

OSU coach Urban Meyer wasn't even a Buckeye then, but used the word "stole" when describing the Wisconsin victory in 2010 and said his players have talked about the budding rivalry because of the game...






DE John Simon and DL Johnathan Hankins will try to knot things up in the middle to force Ball outside the tackles. Source: SI.com



Five key factors for OSU victory
November 16, 2012 Source: Columbus Dispatch -

Stack the line
The Badgers are no mystery: They want to run the ball, mostly between the tackles, and make opponents cry "Uncle!" They've done that against weaker Big Ten opponents this year, but Ohio State should be a different story. The Buckeyes want to force quarterback Curt Phillips, a former third-stringer, to try to beat them with his arm. So they will likely stack the line of scrimmage to prevent Montee Ball and James White from running it down their throats.

Sustain drives
Wisconsin's ball-control offense tires out defenses, and its defense has played its part. The Badgers have forced three-and-outs on 44 percent of opponents' drives, second-best among FBS teams. Ohio State's offense must be able to give its defense needed rest by maintaining possession. Carlos Hyde has become a workhorse running back, and he will have to be able to fight for first downs.

Take crowd out of it
Ohio State has been a slow-starting team most of the year. It would behoove the Buckeyes to start fast today because Camp Randall Stadium is among the most intimidating places to play. If Wisconsin starts strong, as it did two years ago, it can steamroll, as it did two years ago.

Steady on special teams
Wisconsin's upset in 2010 was sparked by return for a touchdown on the opening kickoff. Last year, Ohio State's last-minute, game-winning touchdown was set up by a 42-yard kickoff return by Jordan Hall. With the line of scrimmage likely to be a meat grinder, game-changing plays could come in the kicking game. Ohio State's has been notoriously inconsistent, much to the chagrin of coach Urban Meyer.

Stay even on turnovers
Wisconsin has lost only nine turnovers all season, tied for sixth-best in the country. On the other hand, the Badgers have only forced 12, but 11 have come in Big Ten play. Ohio State is even in turnover differential, losing 16 and getting 16. The Buckeyes can't lose the turnover battle and expect to win.



Leaner, more disciplined offensive line helps drive Buckeyes' success
November 15, 2012 Source: SI.com - At Urban Meyer's first team meeting as Ohio State's coach in January, five offensive linemen didn't show up. At the second meeting, two arrived late. "He looked at me, and I looked at him, and we were like, 'Oh jeez, here we go,'" said Ohio State strength coach Mickey Marotti, Meyer's longtime assistant.

So began the transformation of Ohio State football to fit Meyer's outsized personality, and no group epitomizes that change more than the offensive line. A unit that ranked No. 118 nationally in sacks allowed last year has developed into what Meyer now calls the team's identity.

"They were unmotivated guys," Meyer said. "Obviously, they weren't disciplined. They're our most productive group right now. They're completely different human beings."

The big problem, surprisingly, was that the Buckeyes' offensive line was too big. Meyer and Marotti both used the words "fat" and "sloppy" to describe the physical state of the linemen, part of which stemmed from Ohio State's smashmouth offensive scheme under Jim Tressel. But to play in a drastically higher-tempo spread offense, Meyer needed his linemen leaner, quicker and more disciplined. Along the way, he worked to transform the group's attitude as well.

"The way that they approach their whole world is completely different," Meyer said. "They're energy givers now. They sapped every ounce of energy we had back in January and February. They were overweight, sloppy guys."...


Less than three days before his team heads to Madison for a Big Ten battle with Wisconsin, Ohio State head coach Urban Meyer met with the media to provide an update on the Buckeyes. Speaking for less than five minutes following his team's practice, Meyer touched on a number of topics, including the health of his team and his thoughts on this Saturday's game.

At the top of the Buckeyes' priority list this week is stopping the Badgers' run game, which racked up 564 yards in Wisconsin's 62-14 win over Indiana last weekend. Meyer admitted that slowing down Badgers backs Montee Ball and James White is even tougher thanks to the multiple formations that Wisconsin attempts to run the ball out of.

"It's crazy the formations you'll see," Meyer said. "There's times there's six linemen in the game, and there's four or five to one side."

The first-year OSU coach said that the key to defending the run will be having his players maintain their gap assignments, and that not doing so could result in a repeat performance for the Wisconsin run game.

"That's fine if you get lined up. If you don't get lined up, you'll get embarrassed," Meyer said. "Some teams have gotten embarrassed recently against that."...

Source: BuckeyeGrove.com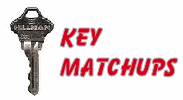 Ohio State Buckeyes vs. Wisconsin Badgers - Key Matchups November 14, 2012 Source: The Morning Journal -

OSU defensive linemen John Simon vs. Wisconsin QB Curt Phillips: Simon leads the Buckeyes in sacks. The Badgers probably aren't going to throw a lot, but when/if they do, Simon and the rest of the defense have to make life miserable for him with pressures and knock-downs.

OSU linebackers Etienne Sabino, Ryan Shazier and Zach Boren vs. Wisconsin RB Montee Ball: The Badgers' marquee running back can put up a 200-yard game at the blink of an eye. The OSU linebackers welcome back Sabino this week, and need a good week of play against the run, or the Badgers are going to give the Buckeyes big problems.

OSU running back Carlos Hyde vs. Wisconsin LB Chris Borland: At 5-11, 242, Borland is a tank and a hard-hitter. He's the Badger's second-leading tackler and was singled out by OSU coach Urban Meyer as a difference-maker. It's safe to say Hyde and Borland will meet often during the running game. Hyde needs to win this battle.

Devin Smith vs. Devin Smith: Look at this matchup two ways: OSU's receiver named Devin Smith vs. Wisconsin CB Devin Smith, or OSU's Devin Smith against himself. Either works. OSU's Smith caught one pass against Illinois and was held catchless against Penn State. The Buckeyes need better — or any — productivity from their second-leading receiver who averages 21.4 yards per catch.




John Kampf's countdown to Ohio State-Wisconsin: Buckeyes need a complete game November 14, 2012 Source: The News Herald - 10. Ohio State is going to need to play a full game in every aspect on Saturday if it is going to win its showdown against Wisconsin. That means the running game, the passing game, offensive line play, run defense and pass defense, even if Wisconsin doesn't throw the ball a lot. No facet can be skimped upon if OSU is to win at Camp Randall Stadium.

9. Particularly important will be special teams. The swing of emotion, not to mention field position, that can happen in special teams could be critical this weekend. It goes without saying the Buckeyes struggle in keeping the opposition from blocking punts. The Buckeyes have had three punts blocked this year, most recently in Week 9 against Penn State, one which was recovered for a touchdown.

8. Why the minute attention to detail this week more so than previous weeks? Because this game is being played in Camp Randall Stadium, where crazy things happen when the rowdy Wisconsin fan base gets into the game. Only 81,000 or so fans fit into the stadium, but the emotion their fans bring make Camp Randall Stadium one of the most difficult places to play in the league, if not the nation.

7. Remember back to 2010, when Ohio State entered Camp Randall with a 6-0 record and ranked No. 1 in the nation. Emotions were already piqued, but when David Gilreath returned the opening kickoff for a touchdown and gave the Badgers a seven-point lead 12 seconds into the game, Camp Randall was a zoo. The emotional swing from that play was partially responsible for the Badgers' 21-0 lead. OSU outscored Wisconsin, 18-10, the rest of the way, but the damage had already been done and OSU lost, 31-18.

6. OSU coach Urban Meyer used the term "stole" when referring to what Wisconsin did to Ohio State that year, knocking them out of the national championship picture. The Buckeyes need to do some stealing this weekend to return the favor — they need to steal the emotion in the game and take the capacity crowd of 81,000-plus out of the game. Or it could be a long day.

5. Hence, the importance of solid special teams play. Ohio State can't afford to give up a blocked punt — especially if it is deep in its own territory. Giving Wisconsin great field position in point-blank range of the end zone translates to major trouble. Giving up long kickoff returns or punt returns, too, is a huge emotional swing OSU needs to avoid. Few programs feed on emotion more than Wisconsin. When the Badgers are rolling, look out.

4. It's safe to say Ohio State is going to do everything short of selling out to stop the running game of the Badgers. Meyer gave credit this week to Wisconsin quarterback Curt Phillips for his athleticism and for Wisconsin for rushing for more than 500 yards against Indiana, while attempting only seven passes. Granted, a team doesn't have to attempt passes when they're averaging 8.8 yards per carry.

3. But if Ohio State can jam the line of scrimmage and force Wisconsin into third-and-long (6 yards or more) situations as often as possible and thus force Phillips to throw more than he or the Badgers would like, then the favor swings toward Ohio State. Michigan State did it on Oct. 27, holding Wisconsin to an unheard of 19 net yards rushing in a 16-13 win in Madison.

2. Of course, Ohio State is going to have to score some, too, and it should be noted that Wisconsin only gives up 103 yards rushing per game. Braxton Miller (116.6) averages more than that by himself, and Carlos Hyde (92.1) isn't far off from it. So something is going to have to give here. Whoever controls the line of scrimmages and runs the ball better is going to win.

1. But the great unequalizer is emotion. Ohio State needs to take Wisconsin's fans out of the game. Even doing that, it's going to be a tighter-than-tight game. Prediction: Ohio State 31, Wisconsin 30.




Bradley Roby with the media after practice Wednesday, November 14, 2012




Not Your Father's Badgers
November 14, 2012 Source: Eleven Warriors - Michigan week is still four days away. But that doesn't mean Ohio State has to wait to take on a rival. The budding distaste Ohio State and Wisconsin share for one another has given the Leaders Division showdown more flavor in recent years.

Historically, a one-sided affair – Ohio State leads the series, 54-18-5 – 1981 signaled a shift. Prior to that season, Earle Bruce's third at Ohio State, the Buckeyes held a 39-7-4 advantage in the Wisconsin series and had not lost since 1959. In other words, the Badgers were a pushover, a welcomed Homecoming opponent.

But things have changed dramatically since the '81 Badgers, coached by the late Dave McClain, upset the nationally-ranked Buckeyes. While the Ohio State-Michigan rivalry has featured one team dominating the other the past 25 years, the Wisconsin series has been relatively even. In the past 27 meetings, Ohio State holds a modest 15-11-1 lead over Wisconsin. Since 1999, Ohio State is just 6-5 against the Badgers.

Three times in the past 20 years Wisconsin has spoiled perfect seasons for the Buckeyes. In 1992, 2003 and 2010, it came in the form of a loss. The 2010 game featured the Badgers upsetting No. 1 Ohio State. The Buckeyes and Badgers tied in a memorable game in 1993. A win would have sent Ohio State to the Rose Bowl.

Now matched up in the same division, the intensity of the Ohio State-Wisconsin rivalry is almost certainly going to heat up. The other four teams in the division – Illinois, Indiana, Penn State and Purdue – aren't likely to be a threat anytime soon, meaning Ohio State and Wisconsin will likely represent the Leaders Division in the Big Ten championship game for the foreseeable future. The past two games – Wisconsin disrupting a perfect season in '10 and Ohio State winning on a Hail Mary in '11 – has added extra oomph, as well...




Give him a hand
November 14, 2012 Source: Columbus Dispatch - The offense can always count on Braxton Miller, but can it count on anyone else in the two biggest games of the season?

There's no debate that Braxton Miller is the show horse of Ohio State's spread offense, but as Wisconsin coach Bret Bielema pointed out yesterday, the Buckeyes' act is not a one-trick pony.

"Well, it starts with No.?5 (Miller), no doubt there, but the great thing he has is a lot of good players around him," Bielema said.

He named running backs Carlos Hyde and Rod Smith, and other players he knew more by their numbers than their name.

"No.?15 (receiver Devin Smith) makes a lot of really good plays, No.?10 (receiver Corey Brown) is very, very active. Braxton gets the tight end (Jeff Heuerman or Nick Vannett) involved."

That almost was the entire list of offensive skill players, except for starting receiver Jake Stoneburner and backups Evan Spencer and Chris Fields.

Although Miller has produced plenty of big plays and Hyde has emerged as a reliable threat, the reason Bielema and probably most everyone else still has trouble 10 games into the season putting names to numbers is that they have been hit or miss in the big-play department.

Take Devin Smith. He had a leaping, one-handed touchdown catch in the opener against Miami University and hauled in the winning touchdown pass at Michigan State, but otherwise has seven catches in six Big Ten games.

And Stoneburner has been blocking well all year but disappeared from the catch chart for almost a month before stepping up at Penn State with a 72-yard touchdown reception.

For his part, Brown leads the team with 48 catches, but just two for touchdowns.

Brown said it behooves all able-bodied personnel to try to jump into that center ring with Miller for the two-game stretch run against Wisconsin and Michigan.

"I think everybody around Braxton has to elevate their game," Brown said, "especially going to an away stadium and having everybody against us...


Urban Meyer weekly press conference; his thoughts on moving beyond the bye week and looking ahead to the Badgers. November 12, 2012





Two-Minute Drill: Meyer Talks Wisconsin on B1G Teleconference November 13, 2012 Source: The Ozone - Here's a rundown of what else Meyer had to say during his appearance on the Big Ten Football Teleconference Tuesday afternoon...




No. 6 Ohio State at Wisconsin Game Notes Source: OSU Official Site - Buckeyes claim Leaders Division outright with win; Badgers already in the B1G title game

Coach Urban Meyer's teams are 32-2 when having more than one week to prepare for an opponent (includes season-openers, after "off" weeks, and bowl games) and his teams have won 11 consecutive games with more than a week to prepare.

The game matches the Big Ten's No. 2 (Ohio State) and No. 4 (Wisconsin) rushing offenses against the Big Ten's top two rush defenses (Wisconsin is first at 103.4 yards per game with Ohio State second at 107.9).

The two-time defending Big Ten champion Badgers are 5-1 at Camp Randall Stadium this season.

Since 1999 on the playing fi eld, Ohio State holds a 6-to-5 edge in wins. And there have been some unexpected, and surprising, results in those last 11 meetings when one considers…

• Wisconsin held a 42:47 to 17:13 possession time advantage and outgained Ohio State, 368-184, in 2009, yet lost, 31-13, as Ohio State got 21 points from its defense and special teams.

• Ohio State snapped Wisconsin's 16-game home unbeaten streak with a 20-17 win in 2008.

• Wisconsin led in the third quarter of the 2007 game at Ohio Stadium, but Ohio State scored 28 consecutive points to win, 38-17.

• Wisconsin snapped a national-best, 19-game winning streak by Ohio State with a 17-10 win at Camp Randall in 2003.

• Unranked Wisconsin game back from a 17-0 deficit in 1999 at Ohio Stadium to record its largest margin of victory in the series – 25 points – with a 42-17 win.

• Wisconsin also came back from a 17-0 deficit at Ohio Stadium in 2001 to win, 20-17...


| | | | | |
| --- | --- | --- | --- | --- |
| Ohio State Buckeyes | | | | Wisconsin Badgers |
National
Rank
Actual
Category
National
Rank
Actual
8
256.10
Rushing Offense
17
218.80
98
189.20
Passing Offense
108
166.80
35
445.30
Total Offense
78
385.60
12
39.90
Scoring Offense
58
29.50
16
107.90
Rushing Defense
13
103.40
28
116.33
Pass Efficiency Defense
26
116.11
39
367.60
Total Defense
15
309.60
41
23.90
Scoring Defense
12
17.20
94
35.34
Net Punting
43
37.96
54
9.05
Punt Returns
36
10.20
75
20.68
Kickoff Returns
87
19.60
59
.00
Turnover Margin
46
.30
97
259.70
Pass Defense
34
206.20
48
138.31
Passing Efficiency
52
137.28
47
2.20
Sacks
53
2.00
93
4.80
Tackles For Loss
71
5.40
84
2.30
Sacks Allowed
70
2.005



Urban Meyer said senior linebacker Etienne Sabino should start at Wisconsin on Saturday after missing four games with a broken bone in his leg. That sticks with the return that was originally projected and reiterated last week.

Backup freshman running back Bri'onte Dunn is out this week because of a sprained knee ligament, but Meyer said he could be back for Michigan. Freshman Armani Reeves is expected back after missing several games. He was a key part of the Buckeyes' kickoff coverage and Meyer was excited for his return.

Meyer said that defensive lineman Michael Bennett is banged up still but could play. Called it a "tough year" for the Pickerington native.

Source: Cleveland Plain Dealer & BuckeyeGrove.com



Game Game Data: Game Data: Ohio State at Wisconsin
November 15, 2012 Source: Bucknuts - Braxton Miller became the first OSU quarterback to ever rush for 1,000 yards in a single-season in the win over Penn State. He joins Michigan's Denard Robinson and Indiana's Antwann Randle-El is the only ones to ever do it in the Big Ten.

The Buckeyes have had 27 70-yard drives this season – 18 more than the nine they had all last season.

OSU is 39 of 44 this season on scoring chances in the red zone. That includes 35 touchdowns and four field goals.

Wisconsin has won 10 straight home games in the month of November, dating back to 2005. Wisconsin is 10-0 under Bielema at Camp Randall in November and has scored at least 35 points in nine of those 10 games.

When Ohio State Has The Ball: It will be strength-on-strength with Ohio State's running game (second in the Big Ten, 256.1 ypg) going against Wisconsin's stingy run defense (first in Big Ten, 103.4 ypg). OSU rolled up 330 yards rushing in its last outing against Illinois. QB Braxton Miller and RB Carlos Hyde are both a threat to go over 100 yards in any game the Buckeyes play.

But Wisconsin, led by LBs Chris Borland and Mike Taylor has done a good job in keeping ground gains to a minimum. They have only allowed five rushing touchdowns all season. OSU must establish the run, however, to be successful.

Miller had one of his best days passing against Illinois, completing 12 of 20 passes for 226 yards and two touchdowns. Miller's top receivers, Devin Smith and Philly Brown, have been quiet in recent weeks, though, with a combined 10 catches in the last three games. This would be a good game to get them going again. Wisconsin is seventh in the Big Ten in pass defense (206.2 ypg)...





College Football Expert Picks - Straight Up - Week 12:


Dennis
Dodd

Bruce
Feldman

Tom
Fornelli

Jerry
Hinnen

Matt
Hinton

Chip
Patterson

Prediction
Machine


Against the spread, which is Wisc -3.5, Dennis Dodd & Chip Patterson pick Wisconsin.





No. 6 Ohio State (10-0) at Wisconsin (7-3)
November 14, 2012 Source: SI.com - College Football Pickoff: Week 12

The Badgers' normally powerful rushing offense has been boom or bust all season, in part because Wisconsin has lacked a legitimate passing threat. New quarterback Curt Phillips attempted just seven passes in last week's rout of Indiana. That won't fly against the Buckeyes' 24th-ranked rushing defense (3.5 yards per carry), which can load the box to stop Monteé Ball.

Ohio State 21 Wisconsin 16...




Week 11 - Ohio State at Wisconsin
November 14, 2012 Source: CollegeFootballNews.com - Why Ohio State Might Win: Playtime is over for the Badgers. Yeah, they're going to the Big Ten championship, and yeah, their three losses came by three points each and could've all gone either way, but they only played three really strong teams – Oregon State, Nebraska and Michigan State – and lost all three games. The record has been built up by beating Purdue, Illinois, Indiana, UTEP and other dregs; now it's time to face a strong, active run defense.

The Badger line isn't going to shove around Johnathan Hankins and John Simon up front like it did to Indiana, and there aren't going to be the big holes to fly through. Against the Hoosiers and Boilermakers and Gophers, Montee Ball and the other backs were able to get to the second level in a hurry and come up with big gains after big gains, but the Buckeyes, while they're not going to get into the backfield, will do a great job of plugging the holes. Wisconsin needs time to let the holes develop, and that's not going to happen.

Why Wisconsin Might Win: The Badgers are No. 1 in the Big Ten against the run. Le'Veon Bell and Michigan State finished with 61 rushing yards in the win, and in the last three games UW has failed to allow 100 yards on the ground and hasn't given up a touchdown. Even Nebraska, who tore off 259 yards, helped by a big day from Taylor Martinez, only ran for one score. Wisconsin's problems come against smart, quick-hitting passing games that involve the backs in matchup mismatches, and while Ohio State can throw a little bit, the passing attack usually works when Braxton Miller makes things happen on the move. The Buckeyes are efficient through the air, and they'll connect on at least one home run, but they need to run to win.

Defensively, Ohio State doesn't give up huge plays through the air on a regular basis, but it does give up yards. Indiana was able to mount a comeback with 352 passing yards and three scores, and Penn State threw without a problem rolling up 327 yards and two touchdowns. OSU has allowed 200 passing yards or more in every game except for last week's layup against Illinois, which means the spotlight will now be on …

What To Watch Out For: … the Wisconsin passing game. The Badgers aren't going to be able to hide Curt Phillips this week. Phillips took over for an injured Joel Stave and an ineffective Danny O'Brien to complete 4-of-7 passes for 41 yards and a touchdown against Indiana, but he also ran for 68 yards. Montee Ball, James White and the running attack set a school-record with 564 yards and seven scores, but this week, Phillips will have to connect on a few downfield plays and loosen things up a bit so Ryan Shazier and the OSU linebackers don't tee off. Shazier came up with 14 stops against Illinois last week and Zach Boren made eight tackles.

What Will Happen: Wisconsin will come up with its strongest performance of the year – considering the competition – but the rested Buckeyes will still come through with a tough win. Miller's speed will overcome the experience of the strong Badger linebacking corps that might not have star Chris Borland at 100% after suffering an apparent hamstring injury against the Hoosiers. It will be yet another close loss in a big game against OSU.

CFN Prediction: Ohio State 23 … Wisconsin 20...


Mark Schlabach looks to end his losing streak by going to the Big Ten where an undefeated team is the underdog on the road in Wisconsin.



Illinois at Ohio State Preview
November 15, 2012 Source: The Ozone - This game features the top two running teams in the Big Ten Conference. During league play, the Badgers are second in rushing, averaging 269.3 yards on the ground per game.

The Buckeye defense, meanwhile, is tops in rushing defense during conference play, holding opponents to just 101.5 yards per game, and a league-best 3.2 yards per carry.

With quarterback Curt Phillips making his second career start, expect the ball to stay on the ground whenever possible.

Tailback Montee Ball is averaging 144.3 yards rushing per game in Big Ten play, which is far and away the best in the conference. However, Michigan State held Ball to just 46 yards on 22 carries.

Ohio State gets linebacker Etienne Sabino back from injury this week and it doesn't come a moment too soon. This will be the first week with linebackers Ryan Shazier, Zach Boren and Sabino all on the field together.

The Buckeyes will play man-to-man on the outside with the receivers, which will allow the safeties to help out against Wisconsin running game.

While Ball gets most of the notoriety, he will not be the only Badger carrying the ball. James White has rushed for 647 yards this season, and Melvin Gordon has added 346 yards rushing as well.

Now with Phillips at quarterback, the Buckeyes will also have to watch for him running the ball. He will run the read option, and is a threat to keep the ball.

Along with the Badgers' normal threats running the ball, they will also bring a receiver in motion and either fake the jet sweep or hand it off. You can expect this to happen numerous times throughout the game.

Urban Meyer has talked all week about his defense remaining gap sound because of the variety of different looks that the Badgers will run the ball out of. If they stay disciplined, they've shown the ability to stop a running game that doesn't have a complementary passing game. Right now, that describes this Wisconsin offense...




Week 12: We predict all six Big Ten games
November 14, 2012 Source: BTN - Ohio State (10-0, 6-0) at Wisconsin (7-3, 4-2) – 3:30 p.m. ET, ABC/ESPN2

Tom Dienhart's pick: Ohio State, 29-24 – The Buckeyes' march to perfection continues with a big win in Madison. Too much Braxton Miller and too much Carlos Hyde. Badger quarterback Curt Phillips will struggle to pass, while the Wisconsin o-line won't be able to handle the Buckeye defensive front.

Brent Yarina's pick: Ohio State, 27-21 – Wisconsin's underrated defense vs. Braxton Miller is one of the better headlines of Week 12. Regardless of whether the Badgers can keep Miller from a big day, their offense is too one-dimensional to beat a team the caliber of Ohio State.





No. 6 Ohio State Buckeyes at Wisconsin Badgers: Preview, prediction, TV info
November 14, 2012 Source: CBSSports.com - Shining stars: Ohio State -- QB Braxton Miller and Carlos Hyde are as tough a rushing duo as any in the conference. They've each rushed for 13 touchdowns (tied for second in the conference) and combined for more than 1,900 rushing yards in 10 games. Hyde's punishing, down-hill style wears down defensive lines. Miller, who even in short-yardage situations, is elusive enough to shirk oncoming tacklers. Wisconsin allows just more than 100 rushing yards per game, best in the Big Ten, but it struggled to contain Nebraska's Taylor Martinez, the lone scrambling quarterback the Badgers have faced this year. Wisconsin -- Montee Ball and James White are equally as formidable a combination as Miller and Hyde, but because they rarely play at the same time, they can't divide a defense's attention like Ohio State's pair. In recent weeks, Ball has been a different running back, topping 166 yards three times in his past four games. He's been running "angry," as Bielema described him against Indiana last weekend, routinely engaging contact instead of speeding past it. His three longest runs of the season -- 67, 44, 49 -- have come in the past four games.

Who could steal the show: Ohio State -- LB Etienne Sabino has been out the past six weeks after breaking his leg Oct. 6 against Nebraska, but he has practiced during Ohio State's bye and should return Saturday. Sabino had 38 tackles, two sacks and an interception before the injury. Wisconsin typically doesn't mind that defenses stuff the box in anticipation of a heavy ground game, and Sabino, along with Zach Boren and Ryan Shazier, will be crucial in limiting its effectiveness. His return is "Huge for us," DE and captain John Simon said. "The leadership he brings for us on and off the field is tremendous." Wisconsin -- The forgotten man in Wisconsin's ground attack is WR Jared Abbrederis. Even though he has five touchdowns and is third in the Big Ten with 689 receiving yards, defenses typically give him single coverage while trying to neutralize the rushing attack. Buckeyes CB Bradley Roby, one of the best corners in the country, will likely draw the assignment. Abbrederis could benefit on play actions but fifth-year QB Curt Phillips, who'll be making his second career start, may be hesitant to air it out after just four completions for 41 yards last week vs. Indiana...

Magic number for Ohio State: 32. Urban Meyer's teams have won 32 of their past 34 games when given more than a week to prepare for an opponent. The Buckeyes' last game came two weeks ago against Illinois...

The game comes down to: Whichever defense can limit the other's rushing attack. Holding an opponents ground game starts at the line of scrimmage, so whichever defensive front is more physical should win.

Eye on College Football's take: Phillips didn't have to do much other than hand off to lead Wisconsin to a win against Indiana. Against this Ohio State team, though, he'll have to prove he can pass the ball, too. --Tom Fornelli

Prediction: Ohio State 27, Wisconsin 24...



November 16, 2012 Source: Columbus Dispatch


Cover Story: Johnathan Hankins; He's big on football; massive DT has a passion for, and is a student of, the game
OSU Spotlight: RB Carlos Hyde
On the edge: Ohio State vs. Wisconsin; Who has the edge
MEET A BUCKEYE: Zach Domicone
Teams' fates are settled, but win would mean a lot
Recruiting: New Jersey link
Play of the week: Wide-gap power & more...







Madison Weather Forecast


Bret Bielema press conference transcript

Montee Ball press conference transcript



MATCHUP Head to Head: Ohio State (10-0) at Wisconsin (7-3) Source: Milwaukee Journal Sentinel





Borland could be limited against Ohio State
November 14, 2012 Source: Milwaukee Journal Sentinel - After Wisconsin middle linebacker Chris Borland appeared to suffer a leg injury late in last week's game against Indiana, UW coach Bret Bielema explained that the junior was cramping.

But, according to a source Borland suffered a strained right hamstring that could limit him Saturday when UW hosts Big Ten Conference rival Ohio State, unbeaten and ranked No. 6 by The Associated Press.

Borland, who was walking without a limp after the 62-14 victory, leads UW in sacks (4 1/2) and is second on the team in tackles (82) and tackles for loss (nine). Marcus Trotter took over after Borland left the game. The redshirt sophomore has three tackles.

Although Borland might not be fully healthy, he has a history of playing through injuries and likely will try to play because UW (7-3, 4-2 Big Ten) must defeat Ohio State (10-0, 6-0) and Penn State (6-4, 4-2) to have a chance to win a share of the Leaders Division title.

Bielema made it clear Monday that he did not plan to hold players out to save them for the Big Ten title game Dec. 1...




Game 9 Notes: Illinois at #6 Ohio State
Source: Wisconsin Official Site - Senior RB Montee Ball needs one touchdown to match the NCAA career record of 78 set by Miami (Ohio) RB Travis Prentice. Ball has scored 13 TDs in his last six games. Two TDs by Ball would make UW the home of the NCAA's all-time leading rusher (1999 Heisman Trophy winner Ron Dayne) and its all-time leading touchdown scorer.

Wisconsin is riding a nine-game winning streak in the month of November. In those nine games, the Badgers have outscored their opponents 474-152....

The Badgers have won 17 Big Ten games since the start of the 2010 season, the most of any league school. Ohio State ranks No. 2 with 16 conference wins in that span.

UWs defense has forced opponents to go three-and-out on 44.1 percent of their drives this season, the second-best rate of any FBS defense. Over its past two games, UW has forced opponents to go three-and-out on a combined 12 of 24 drives...