31-16







Urban Meyer speaks after his team's win over UCF. September 8, 2012 Source: ScoutingPennsylvania



Two-Minute Drill: Inside OSU's Postgame
September 8, 2012 Source: The Ozone - Ohio State coach Urban Meyer wasn't all negative following his team's 31-16 win over UCF, but he certainly wasn't all positive. Meyer said the Buckeyes are not where he thought they would be right now – both as an explosive offense and a pressure defense – but they are 2-0 heading into the game against Cal next week. Here's a look at what was said inside Ohio State's postgame Saturday...





Clean it up: Penalties, turnovers irk Meyer
September 8, 2012 Source: ESPN Buckeye Nation - "The turnovers and penalties, those are poison," Meyer said. "You can't win; that's not a good team. I don't want to say we're not a good team, but we're not. We're just not.

"Mushing around right now, we've got to be much better than we are."

Meyer made it well known that the answer to those woes will come on the practice field, and it will be emphasized in tough, physical workouts as the Buckeyes prepare for another nonconference home game against California.

And he won't be expecting another 10-penalty, three-turnover performance.

"This week was not good," Meyer said. "It goes down to fundamentals. We're running a lot of plays and I think our guys got a little fatigued, but those are excuses. Our guys should be able to deal with it.

"How do you handle sloppy play? Go practice real physical on Tuesday and Wednesday and get better."...




Urban Meyer Postgame Press Conference Transcript
September 8, 2012 Source: OSU Official Site

Postgame Quotes From Ohio State vs. UCF September 8, 2012 Source: OSU Official Site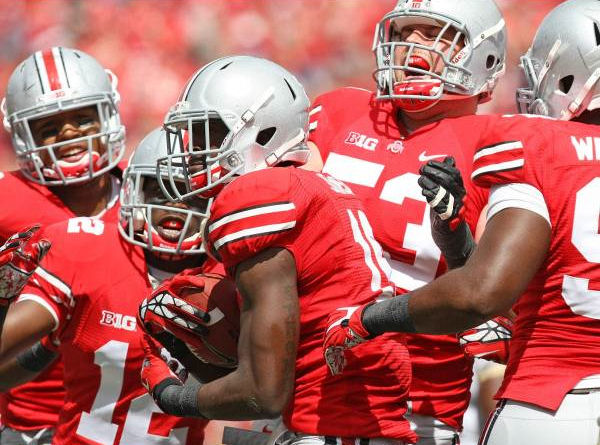 Orhian Johnson's interception of Central Florida's Blake Bortles at the OSU 5-yard line in the fourth quarter was the Play of The Game and the turning point. Ohio State led by 15, and Miller had just thrown his interception when Johnson, who had tipped a pass earlier that Travis Howard intercepted, caught this one himself.




Ohio State's Johnson a spark on defense
September 9, 2012 Source: Columbus Dispatch - Coach Urban Meyer made the call last week. He told Ohio State's defensive coaches that he wanted Orhian Johnson to play more against Central Florida.

Talk about a decision paying huge dividends. Johnson, a nickel back who usually plays only in likely passing situations, made several huge plays yesterday in a 31-16 victory at Ohio Stadium."I was very involved with that decision because I see he's so talented," Meyer said. Johnson, a senior, unceremoniously lost his starting job at safety last year. "He's another guy who has been around here (but) production hasn't been exactly what it needs to be.

"He earned that right (to play more) in practice. He does some really good things for us on special teams, and we felt like we needed more production out of that nickel spot."

Second on the Buckeyes with six tackles, Johnson was a constant presence in pass coverage...




Nine Things We Learned from a Sloppy Win over UCF
September 9, 2012 Source: The Ozone - 5. This offense has a long way to go...

6. So does the defense...

7. Something has to change up front: At some point, they have got to get that fixed, especially since they aren't getting the kind of pressure they want on the front end. Whether it's scheme or talent, the Buckeyes did not do a good enough job getting to UCF quarterback Blake Bortles on Saturday...

8. Noah Spence and Adolphus Washington are ready to play: One bright spot on the D-line has been the play of freshmen Noah Spence and Adolphus Washington. Add Tommy Schutt to that mix, but Spence and Washington have been just what Ohio State needed...






It Was Over When ... A quick TD and interception by Etienne Sabino early in the third quarter turned the momentum in OSU's favor.

Turning point ... Orhian Johnson's interception of Central Florida's Blake Bortles at the OSU 5-yard line in the fourth quarter. Ohio State led by 15, and Miller had just thrown his interception when Johnson, who had tipped a pass earlier that Travis Howard intercepted, caught this one himself.

Star of the game on defense ... Orhian Johnson; Johnson tipped one pass that was intercepted by Travis Howard, then he intercepted one himself early in the fourth quarter when Central Florida was threatening inside the 10-yard line.

Game Ball Goes To ... QB Braxon Miller got things done with his feet again. Running for 141 yards and 3 TDs. He also threw for a TD and an INT. 59.

With the 141-yard rushing performance, Miller went over 1,000 rushing yards in his career.

By the numbers 27: Carries by Miller, 10 more than the 17 of the previous week

The last time Ohio State recorded three interceptions was at Michigan Jan. 21, 2009.

Stat that matters ... There were two: the 10 penalties called on the Buckeyes, and the three turnovers, which included the interception thrown by Miller late in the third quarter. At the time, it was at a godsend of a bad pass for the Knights. But Johnson gained his interception a few plays later, and the day was saved.

Exposed ... The defense needs to spend a couple of hours in a meeting room this week just going over pass-coverage calls. For the second straight week, there were some huge gaffes. On Central Florida's second touchdown — a fourth-down, 2-yard pass to fullback Billy Giovanetti out of a three-receiver bunch formation — Giovanetti simply released into the flat to the right, and no defender appeared.

The rain stayed away, but so did the fans. Attendance (104,745) was the smallest since Oct. 31, 2009, when 104,719 saw the Buckeyes shut out New Mexico State.

Stat Of The Game ... Ohio State has won 59 consecutive nonconference home games against teams ranked outside the Top 25.

ESPN missed the boat was in failing to ask that scarlet and gray pompon "thing" in the stands what he/she/it should be called. A few ideas from online readers: ChewBucka, Jabba the Nut and Wooly Hayes.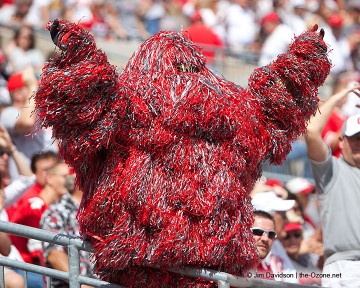 Photo: Dan Harker, The Ozone



Five Things: UCF
September 9, 2012 Source: Eleven Warriors - WHAT'S DUNN IS DUNN: He took some flak today for either lining up incorrectly or running the wrong direction at the snap but with increased reps in practice, those miscues are correctable...

LONG TIME COMING FOR "SHORT ASS BRAIDS": Orhian Johnson's roller coaster of a career reached its pinnacle yesterday. I hate to reuse a line (not really) but frankly, OJ hadn't looked that good since the first Naked Gun...The senior saw tons of action at what appeared to be the nickel slot yesterday and responded with six tackles, an interception and a tipped pass that led to a Travis Howard pick...

THE HELMET RULES: There's been lots of talk about the new helmet rules put in place to increase player safety and that noise only heated up yesterday after Jamie Wood was flagged for a personal foul after he continued to compete on the kickoff coverage following Ohio State's opening TD drive. The rule in play here is obviously that a player cannot participate in a play once they've lost their headgear...

BRAX POWER: A week after Urbz lamented that 17 rushes were too many for Braxton Miller, the 220-lb sophomore racked up 27 carries against the Knights. The injury to Carlos Hyde certainly didn't help, and I certainly appreciate where Meyer is coming from, but the bottom line is this team is already woefully short on playmakers and Miller is arguably one of the top five playmakers in college football. It's a no-brainer that he can't make plays if he's dinged up but just as obvious is the fact this offense would be a sputtering mess without Miller's magical footwork and slowly improving passing...

THE KIDS ARE ALL RIGHT: Urban made it clear that he doesn't recruit kids to redshirt them and that proved true when 14 true freshmen saw the field against Miami. In a game against a tougher opponent, not as many saw the field but there's no question a few of them are evolving into legit rotational guys or starters that will only get better with the seasoning a high volume of repetition provides. Noah Spence and Adolphus Washington were fairly quiet along the defensive front yesterday but they did see plenty of snaps, taking advantage of both Michael Bennett and Nathan Williams being held out of the lineup. The two that jumped out yesterday were David Perkins and Jamal Marcus. Two of the final guys to commit to Urban's first recruiting class in Columbus, the pair of freshman linebackers made some noise on special teams...



Carlos Hyde: Left the game in the second quarter with a knee sprain, and his exact timetable for recovery isn't clear yet. The running back could potentially miss two games... Travis Howard: Came out in the second half with "stingers," according to Meyer. The cornerback is expected to be available next week... Michael Bennett: The defensive end didn't dress as he deals with a groin injury that has kept him out of both games so far this season... Nathan Williams: Another defensive end was held out along with Bennett, as Williams was sore after perhaps playing too many snaps last week in his return from microfracture knee surgery. Source: ESPN Buckeye Nation

September 8, 2012 Source: BuckeyeSports.com



No. 14 Ohio State Runs Past Central Florida, 31-16
September 8, 2012 Source: OSU Official Site - Sophomore quarterback Braxton Miller became the first Ohio State quarterback in 34 years to rush for three touchdowns in a game and finished with 141 yards rushing. He ran for over 100 yards in the first half for the second consecutive week. Miller, who last weekend broke the single-game record for rushing yards by a Buckeye quarterback, went over 1,000 yards for his collegiate career on a run in the third quarter. He also opened up the game completing his first seven pass attempts and his 18 completions tied a career best set last season against Florida.

Miller rushed for 42 yards on the Buckeyes opening drive, including a 37-yard scamper up the middle for a touchdown. The point after by junior kicker Drew Basil put Ohio State up early, 7-0. A 28-yard field goal from UCF sophomore kicker Shawn Moffitt cut the score to 7-3 at the end of the first quarter.

Basil hit on his first field goal attempt of the season, a 24-yard try, to put the Buckeyes back up by seven with 9:58 remaining in the first half.

The Knights pulled even with the Buckeyes with 6:54 left in the half as sophomore tight end Justin Tukes hauled in a one-yard pass from redshirt-sophomore quarterback Blake Bortles. Central Florida sophomore running back Storm Johnson broke off a 48-yard run to put Central Florida into scoring position. Johnson finished the day with 75 yards rushing.

Miller ran in from six yards out with 15 seconds remaining in the second quarter to give the Buckeyes a 17-10 halftime lead. Senior cornerback Travis Howard intercepted his third pass of the season to set up the scoring drive.

Ohio State opened up the second half with a 12-play, 76-yard drive, capped off by a 12-yard touchdown pass from Miller to senior Jake Stoneburner. The touchdown was the 10th of Stoneburner's career. The success on the ground continued for Miller as he put Ohio State up 31-10 on an eight-yard run with 8:08 remaining in quarter number three.

UCF scored on a two-yard pass from Bortles to senior fullback Billy Giovanetti with 46 seconds remaining in the third quarter, but Ohio State freshman Adolphus Washington blocked the Knight's point after try to keep the score at 31-16.

The Buckeyes finished with 411 yards of total offense, 256 of that coming on the ground. Junior wide-out Corey "Philly" Brown had 48 yards receiving on six catches and another 33 yards on two carries. Sophomore receiver Devin Smith also had six receptions for 57 yards.

Each team had three turnovers in the game. Ohio State also got interceptions from seniors Orhian Johnson and Etienne Sabino. For Johnson it was the fifth of his career and Sabino's marked his first...



| | | |
| --- | --- | --- |
| Team Totals | UCF | OSU |
| FIRST DOWNS | 16 | 25 |
| Rushing | 5 | 17 |
| Passing | 10 | 7 |
| Penalty | 1 | 1 |
| NET YARDS RUSHING | 103 | 256 |
| Rushing Attempts | 23 | 51 |
| Average Per Rush | 4.5 | 5.0 |
| Rushing Touchdowns | 0 | 3 |
| Yards Gained Rushing | 124 | 282 |
| Yards Lost Rushing | 21 | 26 |
| NET YARDS PASSING | 249 | 155 |
| Completions-Attempts-Int | 25-41-3 | 18-24-1 |
| Average Per Attempt | 6.1 | 6.5 |
| Average Per Completion | 10.0 | 8.6 |
| Passing Touchdowns | 2 | 1 |
| TOTAL OFFENSE YARDS | 352 | 411 |
| Total offense plays | 64 | 75 |
| Average Gain Per Play | 5.5 | 5.5 |
| Fumbles: Number-Lost | 0-0 | 2-2 |
| Penalties: Number-Yards | 6-45 | 10-79 |
| PUNTS-YARDS | 2-78 | 2-73 |
| Average Yards Per Punt | 39.0 | 36.5 |
| Net Yards Per Punt | 39.0 | 33.0 |
| Inside 20 | 1 | 1 |
| 50+ Yards | 0 | 0 |
| Touchbacks | 0 | 0 |
| Fair catch | 1 | 1 |
| KICKOFFS-YARDS | 4-247 | 6-368 |
| Average Yards Per Kickoff | 61.8 | 61.3 |
| Net Yards Per Kickoff | 44.2 | 43.5 |
| Touchbacks | 1 | 1 |
| Punt returns: Number-Yards-TD | 1-7-0 | 0-0-0 |
| Average Per Return | 7.0 | 0.0 |
| Kickoff returns: Number-Yds-TD | 5-82-0 | 2-50-0 |
| Average Per Return | 16.4 | 25.0 |
| Interceptions: Number-Yds-TD | 1-3-0 | 3-14-0 |
| Fumble Returns: Number-Yds-TD | 0-0-0 | 0-0-0 |
| Miscellaneous Yards | 0 | 0 |
| Possession Time | 26:44 | 33:16 |
| 1st Quarter | 7:39 | 7:21 |
| 2nd Quarter | 4:19 | 10:41 |
| 3rd Quarter | 8:48 | 6:12 |
| 4th Quarter | 5:58 | 9:02 |
| Third-Down Conversions | 7 of 15 | 6 of 12 |
| Fourth-Down Conversions | 1 of 3 | 1 of 2 |
| Red-Zone Scores-Chances | 3-5 | 4-4 |
| Touchdowns | 2-5 | 3-4 |
| Field goals | 1-5 | 1-4 |
| Sacks By: Number-Yards | 1-6 | 1-10 |
| PAT Kicks | 1-2 | 4-4 |
| Field Goals | 1-1 | 1-1 |


Braxton Miller talks after the win over UCF



More than a dozen videos of highlights from the game, including Braxton Miller's TDs, Jake Stoneburner TD catch, CJ Barnett's big hit on the UCF RB in the flat to break up the pass...




Adolphus Washington speaks after win over UCF September 8, 2012 Source: ScoutingPennsylvania



Travis Howard, after win over Central Florida, tells Peter Brown that this year is all about setting up the younger guys for success down the road.




Tommy Schutt talks after making his first career start September 8, 2012 Source: ScoutingPennsylvania





UCF

Sept 8, 2012 Noon




Urban Meyer answers questions from reporters following practice on Wednesday evening. September 5, 2012 Source: The Ozone



Two-Minute Drill: Meyer Focused on UCF
September 5, 2012 Source: The Ozone - The Big Ten may have voted to make Ohio State eligible to win the Leaders division this year – along with the trophy that comes with it – but someone forgot to tell Urban Meyer.

He found out from the media Wednesday that his team would be eligible for a trophy – and a divisional championship – at the end of the year, but said it wouldn't change anything about the Buckeyes' preparations this week.

It might come in handy later in the year, according to Meyer, who jokingly asking if they also changed the fact Ohio State is ineligible to play in the Big Ten championship game.

Here is a full rundown of updates from Meyer and a handful of players after practice Wednesday.

Injury Updates
* Meyer said Michael Bennett is doubtful for this week's game after re-tweaking his groin before the Miami game.

* We saw Bennett walking in from the outdoor practice area and he looked like he was moving pretty gingerly.

* Meyer said Jordan Hall is out and Nathan Williams will play, but he was pretty sore this week. May not get as many plays Saturday.

Bloody Tuesday Takes its Toll
* Meyer said some players lost 8 or 9 pounds during practice, but Mick Marotti and their nutritionist made sure they got proper hydration.

Big Ten Caliber Outfit
* Meyer said he considers UCF to be a Big Ten caliber team and said they are better than OSU at some spots...

* John Cooper told him UCF has 5 or 6 guys with NFL talent, including two DT's and their 4-year starter at safety...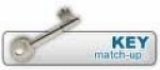 Ohio State QB Braxton Miller vs. UCF defensive front of Victor Gray, Jose Jose, E.J. Dunston and Troy Davis. Miller got off to a horrible start in the opener, but once things started clicking he rushed for an Ohio State quarterback-record 161 yards and passed for two scores and 207 yards. Jose goes 327 pounds and Dunston 302. They must fill gaps and prevent big yardage inside the tackles when Miller scrambles or if he hands off to RB Carlos Hyde. If they don't, it could be a long day for the Knights. Source: Yahoo Sports



Five key factors
September 7, 2012 Source: Columbus Dispatch - Man up
Miami didn't try to run at Ohio State much, preferring to spread the ball around through the air. Central Florida is a more-conventional team and will be willing to bang heads with the Buckeyes. That would seem to play into the hands of the Ohio State defense, but the Buckeyes must be ready for it. On offense, the line must find a way to block UCF's big defensive tackles, including 327-pound Jose Jose.

Pressure Bortles
Golden Knights QB Blake Bortles has a strong arm and good size (6 feet 4, 221 pounds) and some mobility. But UCF coach George O'Leary criticized him for holding onto the ball too long against Akron. Miami neutralized OSU's rush with quick passes. If Bortles takes that extra second to survey the field, the Buckeyes must make him pay.

Control the Storm
Storm Johnson will get the start ahead of injured Latavius Murray as the featured running back. Johnson is a transfer from the University of Miami who was among the country's top-rated players coming out of high school. The Buckeyes weren't really tested by Miami's running game, but they will be tested by the Knights. OSU must make sure today's game doesn't become Johnson's coming-out party.

Exploit the secondary
The Knights' defensive backfield was a weakness last year. Akron was forced to throw after falling behind big and managed 256 yards. The Buckeyes put up solid numbers last week, but there's plenty of room for improvement. Quarterback Braxton Miller and his receivers must continue to grow.

Special-teams magic
The Buckeyes didn't block a punt last week, but the "Freak Show" unit produced a touchdown when Bradley Roby recovered a loose ball off an errant snap in the end zone. Jamie Boyle had a solid debut as UCF's punter last week, but that was his first collegiate action as a punter. Makes sense to think the Buckeyes have tricks up their sleeve.



Ohio State Football: 5 Keys to the Game vs. Central Florida
September 6, 2012 Source: Bleacher Report - Control the Line of Scrimmage

Both Central Florida's offensive and defensive lines are enormous. Starting center Jordan Rae (6'2", 275 pounds) is the smallest of the bunch and is on the Rimington Trophy list. He and the other front four led the way for 206 yards rushing against Akron and allowed just one sack to starting quarterback Blake Bortless, who had plenty of time to stand in the pocket.

The Knights' defensive front seven forced several hurries and pressured Zips quarterback Dalton Williams all day. Three different UCF players recorded a sack, which helped force ill-advised throws and decisions.

Ohio State cannot afford to be pushed around at the line of scrimmage or it will be a tightly-contested game throughout the 60 minutes. John Simon and Nathan Williams should provide a solid pass rush from the edge while Johnathan Hankins and Garrett Goebel plug up the middle and stop the run. UCF's offensive line is big, but I don't think it's athletic enough to handle the speed of the Buckeyes' front seven.

The same goes for Ohio State's front. Not only is Meyer's offense too fast for the Knights' d-line to keep up, but I think the matchups are in the Buckeyes' favor.

Shut Down Rannell Hall...
Braton Miller's Option Reads...
Control the Tempo...
Attack the Secondary...




QB Braxton Miller answered questions from reporters on Wednesday. September 5, 2012 Source: The Ozone


WR Evan Spencer answered questions from reporters on Wednesday. September 5, 2012 Source: The Ozone



5 Questions: UCF at Ohio State
September 5, 2012 Source: BuckeyeSports.com - Central Florida heads to Ohio Stadium this Saturday with a new look compared to the one the Buckeyes saw last season. How the Buckeyes, including linebacker Curtis Grant, hold up against the Knights' power offense is among the questions we present for this contest.

1. Which team will have the better start?
When all was said and done, Urban Meyer said he was happy to see his team struggle at some point against Miami (Ohio) in the opener, but surely the Buckeyes would prefer to get off to a faster start.

The sluggish beginning was not new for this group of Ohio State players, many of whom are back from 2011 when the Buckeyes fell behind frequently in the second half of the season. They gave up the first score of the contest in five of their last six games. Michigan was the exception, but the Wolverines still took a 16-7 lead into the second quarter before the Buckeyes rallied for a halftime lead...

2. How will the Ohio State defense handle the power running game?
Meyer made a point to say UCF will bring a much different look to Ohio Stadium than did Miami... The Knights trounced Akron with a running game that piled up 206 yards on 46 attempts, a 4.5-yard average. They attempted only 19 passes.

Leading rusher Latavius Murray has been declared out for the game with a shoulder injury, but UCF is deep at tailback with Storm Johnson, Brynn Harvey and Cedric Thompson expected to pick up the slack in his absence...

3. How will Ohio State attack the Knights offensively?
UCF does not come from a power conference, but it does not lack for size on defense. The Knights start 327-pound Jose Jose and 302-pound E.J. Dunston inside with ends and linebackers checking at roughly the same size as Ohio State's players at those positions (linebacker Jonathan Davis is an exception at 5-9, 202)...UCF finished in the top 10 in total defense, scoring defense and pass efficiency defense last season.

4. What about the red zone?
The win over the RedHawks contained a notable black mark: Red zone offense. The Buckeyes failed to score on two of their seven trips inside the Miami 20-yard line, once because of an errant center snap and the second time when they failed to execute the "power" play at the 1-yard line on the last play of the second quarter...

"We'll do some things different, but that was a tempo setter," Meyer said of sending his team out to line up in a traditional two-back set with the quarterback under center. "That was a timeout. We called them together, and I wanted to see something happen, and we should have scored. We missed a block. The offensive line can't miss a block down there." UCF was 7 for 7 with seven touchdowns in its opener...

5. And play action?
It follows that a strong running game can open up play action and with it big-play opportunities.

Ohio State was prone to miscues in the secondary last season and gave up a handful of big plays last week, so the defensive backs will be challenged to maintain eye control and discipline against the Knights. This is a two-way street as the Buckeyes benefitted from the threat of their own run, too, last week when they had the ball...




No. 18 Ohio State Welcomes Central Florida in Week 2 Source: OSU Official Site - Buckeyes and Knights meet for the first time; fans are asked to wear Scarlet or Gray!...



Ohio State Game Notes Source: OSU Official Site - OSU & UCF OPEN WITH 50-POINT GAMES...




Central Florida Game Notes Source: UCF Official Site - The Knights have won two-straight games vs. schools from automa?? cally-qualifying BCS conferences (def. Georgia in 2010 and Boston College in 2011)...





This week's B1G teleconference produced some fireworks, most of them involving Urban Meyer.
September 4, 2012 Source: The Ozone - Brandon Castel's Two Minute Drill Report gives you the details...


All other Big Ten Coaches Teleconferences


Doubtful: DL Michael Bennett (groin injury); Will not play: RB Jordan Hall (rehabbing from foot surgery)








Central Florida as a dark horse: One football observer who likes Central Florida is Phil Steele, a Cleveland-area publisher of a respected college football magazine. He thinks the Knights could end up with the best record of any team in a non-BCS conference and thinks this weekend against Ohio State is the only game in which they shouldn't favored.

He said Central Florida's 5-7 record last season was skewed by six close losses, and the Knights have more talent now. So while not calling for an upset, he understands how it could happen.

"If Ohio State plays a B-minus game, they could be in trouble," Steele said. (9/4/12 Source: Cleveland Plain Dealer)




September 7, 2012 Source: Columbus Dispatch

Cover Story: A timely turnaround for Corey Linsley, Ohio State spotlight: RB Carlos Hyde, MEET A BUCKEYE: WR Devin Smith, Getting up to game speed a priority for coaches, too, Recruiting: QB Jalin Marshall likely to be running back/receiver, PLAY OF THE WEEK: Pistol sweep left, more...






Ohio State vs. Central Florida
September 7, 2012 Source: Columbus Dispatch - When Buckeyes run . . . Edge – Ohio State: Central Florida's defense won't be a pushover inside, though, especially with 300-pounders Jose Jose and E.J. Dunston on station... When Buckeyes pass . . . Edge – Ohio State: Miller had a preference for Corey Brown (seven catches) last week, but he did spread the ball around to four others. UCF's veteran secondary should match up well. Free safety Kemal Ishmael is on the Thorpe Award watch list, and strong safety Clayton Geathers is a returning starter, too. When Golden Knights run . . . Edge – Ohio State: Central Florida has two linemen...on national-award watch lists, so this is a decent unit. But Ohio State's defensive line is its foundation...The wild card is Golden Knights running back Storm Johnson, who will start today and was considered one of the top recruits a few years ago when he signed with the University of Miami. When Golden Knights pass . . . Edge – Ohio State: Blake Bortels started for the first time in his career last week, but he played plenty last year. He's big and has a good arm but could be vulnerable to a pass rush...WR Quincy McDuffie is on the Paul Hornung Award watch list. After a shaky start, the Buckeyes' secondary settled down last week. Special teams . . . Edge – Ohio State: McDuffie and Rannell Ward are dangerous kickoff returners for UCF, and J.J. Worton had a 50-yard punt return against Akron. But Ohio State's emphasis on special teams and the new rule moving kickoffs to the 35 should neutralize that risk...


No. 14 Ohio State and Central Florida battle on Saturday at The 'Shoe in Columbus. Both teams are coming off victories in which they scored 56 points. Buckeyes coach Urban Meyer said 'it will be war.' The Golden Knights even received four votes in the latest AP poll. CineSport's Noah Coslov turns to The Plain Dealer's Doug Lesmerises and the Orlando Sentinel's Iliana Limon for a preview.





Central Florida at Ohio State Preview
September 7, 2012 Source: The Ozone - This will be the first real test for the Buckeye linebackers, specifically middle linebacker Curtis Grant. Because Grant comes off of the field in the nickel, he didn't get many snaps against Miami last week. He'll get plenty this week and he and weakside linebacker Ryan Shazier will need to perform...

The Buckeyes were very basic last week in their running game, so expect a few new wrinkles this week if need be. Ohio State's running game got better last week the more that tailback Carlos Hyde was involved. He should be involved early and often on Saturday. That running game won't necessarily have an easy day, however, as the Knights have some certifiable mass on the defensive line. At 6'3" and 327 pounds, Jose Jose certainly looks the part of a defensive tackle, but he has only picked up three tackles in ten career games (six starts)...




Game Data: UCF at Ohio State
September 5, 2012 Source: Bucknuts - When Ohio State Has The Ball: It took one quarter to work out the kinks, but when the Ohio State offense showed up last week against Miami (Ohio) it definitely showed up. The Buckeyes rolled up 56 points and 538 yards total offense against the RedHawks. QB Braxton Miller shrugged off a slow start and ended up accounting for 368 yards total offense and three touchdowns...

When Central Florida Has The Ball: UCF matched Ohio State with 56 points last week, although that came at the expense of a hapless Akron team that turned it over four times – including twice inside its own 10-yard line...




Preview: Central Florida at #14 Ohio State
September 7, 2012 Source: Eleven Warriors - The No. 1 difference-maker in the ballgame is Braxton Miller, and it's a fact that hasn't gone unnoticed to UCF. It used a speedy wide receiver to play the part of Miller on the scout team this week. The run tandem of Miller and Carlos Hyde experienced great success last week, but as previously stated, the Knights defensive front is much more stout than Miami's. UCF has fielded a top-20 rush defense for three consecutive seasons. The only other school to accomplish that feat is Alabama...




Preview Ohio State vs UCF
September 5, 2012 Source: The Buckeye Battle Cry - The Knights will provide a nice bump in competition as the Buckeyes prepare for Cal next week and the first BIG test against Michigan State...UCF's quarterback won't be as good as what the Silver Bullets faced last week...The Silver Bullets will be ready for UCF's ground game...




UCF vs. Ohio State: Complete Game Preview
September 4, 2012 Source: Bleacher Report - The No. 14 Ohio State Buckeyes (1-0) will play the UCF Knights (1-0) in the first ever meeting between the schools this Saturday in Columbus. Both Ohio State and UCF are banned from postseason play this year because of NCAA violations committed by both schools. Both also field two very talented football teams, and this complete game preview will provide all the details of their matchup this Saturday...



Columbus Weather Forecast


UCF head coach George O'Leary on Ohio State's atmosphere, including a denial of what he said just days ago about the noise in Ohio Stadium; Listen: O'Leary: UCF's fans louder than #OhioState's; "not a loud stadium; they sit on their hands in that stadium." http://tiny.cc/gyu9jw



Opponent Preview: UCF Knights
September 6, 2012 Source: BuckeyeSports.com - A win would give the Knights their first ever victory as a Football Bowl Subdivision member over a ranked, nonconference opponent...



Ohio State's 2012 season continues on with game two, a nonconference clash with Central Florida set for noon Saturday in the Horseshoe. The Knights have been tabbed by Urban Meyer as a Big Ten-level opponent, and BuckeyeSports.com takes a look at the visitors with personnel notes and other facts...



UCF thinks it can compete with No. 14 Ohio State
September 5, 2012 Source: Yahoo Sports - A win would give the Knights their first ever victory as a Football Bowl Subdivision member over a ranked, nonconference opponent.

''I like playing nonconference games against tradition schools like Ohio State that have a great, long history of winning (and) a great tradition as far as the program's concerned,'' O'Leary said. ''But we go into every game with an opportunity to win it.