52-49



"I said, please man, let's get this other onside kick so we just kneel the ball and the game would be over. I was nervous a little bit." - OSU QB Braxton Miller

OSU IU Highlights



Three Things - Indiana
October 14, 2012 Source: Eleven Warriors - I had a day to stew on this, but I had to post some thoughts on the Indiana game. I can not give you five coherent observations and analysis like Chris, you will have to settle for three random ramblings:

1) Officiating - I hate to "blame" things on the stripes, but was Mike Hart the replay official Saturday? The onside kick recovery still leaves me scratching my head... clearly one foot was down before the ball was shoved back onto the field. Even worse was the overturned interception. if anything the review showed Bryant had his hands between the ball and the ground before he was able to secure it.

2) Too Big to be Missed? - Where was Big Hank? He made a huge impact on the game when he was in, as usual. However, he was out on Shane Wynn's big TD and I started to look for him more after that... he seemed to be taking a lot more snaps from the sideline than on any other game. If that was really the case it does not surprise me at all that the Silver Bullets gave up a season high in points.

3) Guiton Knows O - Once again Kenny comes in and the offense really clicks. It is clear to me that he makes dramatically better reads than Braxton and has a better grasp on the offense. I am not implying that I want someone other than Braxton under center, but i do believe that what Braxton is doing now with his other-worldly athleticism is just scratching the surface of what this offense could be.





Instant analysis: Ohio State 52, Indiana 49
October 14, 2012 Source: ESPN - It was over when: During a brief interruption of the Braxton Miller Show, backup quarterback Kenny Guiton came off the bench to finish off a touchdown drive and effectively put away the Hoosiers. After a late hit briefly sidelined Miller, Guiton rolled to his right and flipped a shovel pass to Carlos Hyde that opened up a two-score margin for the Buckeyes in a game that had tightened back up in the second half. The Hoosiers made it interesting late, but the lead the Buckeyes had built was ultimately too big.

Game ball goes to: Braxton Miller didn't have his best stuff throughout the game, but the sophomore quarterback was on enough to again bust loose for a long, 67-yard touchdown run on the way to another 100-yard performance on the ground. He also complemented it with a gorgeous, 60-yard scoring strike to Devin Smith and an efficient outing through the air to keep the Buckeyes unbeaten.

Stat of the game: Smith put a couple throws his way on the ground, but both times he was able to hang on to the football he found himself in the end zone. All the sophomore needed were two catches to rack up 106 yards through the air and give the Buckeyes a couple critical touchdowns.

How the game was won: The Hoosiers had an aggressive scheme against the spread option and tackled well on the perimeter, but they had no answer for the Buckeyes between the tackles. Miller's 67-yard score came up the middle, and running back Carlos Hyde was a force on the inside, regularly breaking tackles, moving the pile and making life difficult for Indiana.

What it means: Ohio State still has some flaws, but it also has a perfect record. Injuries took a toll on the Buckeyes defensively, so much so that fullback Zach Boren spent the game playing linebacker trying to help a unit that continues to give up big plays and miss critical tackles.

But the Hoosiers still have much more pressing concerns than the Buckeyes, and their futility in the series continued despite jumping out to an early lead and having chances to swing momentum against a team at less than full strength.








Urban Meyer after the win at Indiana



Urban Meyer: "We are not good in certain areas and we were exposed. Spread offenses right now are really exposing us. We have got to get something fixed."





Two-Minute Drill: Inside Ohio State's Postgame
October 14, 2012 Source: The Ozone - Here's a look at what Meyer and some of his players had to say in the postgame after their second win on the road.

Meyer Unhappy
* First time I've watched Urban Meyer's body language after a game at OSU where he made it look like they had lost.

* Urban Meyer sitting and talking alone with Mickey Marotti while eating some chicken after the game.

* Linsley said the players could tell he was down after the game. He came in and immediately said the defense has to play better...

Issues on Defense
* The Buckeyes allowed 481 yards of offense in this game, including 352 through the air.

* Meyer said he plans to ramp up his involvement in the OSU defense after today.

* Meyer on what's ailing the OSU defense right now: "I have to get more involved in the defense and find out...

The Boren Experiment
* Meyer said the decision to play Boren came Tuesday. Sabino was out and also Shazier, Josh Perry and Camren Williams.

* Meyer said he went with his gut to try Boren on defense Tuesday and it completely spiked the energy of practice.

* Meyer said he thinks Boren will stay on defense for a while. They need a veteran presence over there at LB...

Offense Steps Up
* Linsley said nobody on the team is pointing fingers, but it felt good for the offense to carry the team these past two weeks...




Snap Reactions: Perfection still in OSU's cards
October 14, 2012 Source: Big Ten Network - 1. The Buckeyes roll on, as Braxton Miller improved his Heisman resume. Miller ran 23 times for 149 yards and touchdown on a 67-yard jaunt. He also hit 13-of-24 passes for 211 yards with two touchdowns and pick. Take a bow, Braxton!

2. The Ohio State offense isn't fancy, but it is very productive. The Buckeyes have scored 29 or more points in every game this season except one, and that was a 17-16 triumph at Michigan State. The Buckeyes have three tough games left: at Penn State; at Wisconsin; vs. Michigan. Can Ohio State finish unbeaten?...



Braxton Miller after the win at Indiana



10 Things We Learned from the Buckeyes' Win vs. Indiana
October 14, 2012 Source: Bleacher Report -

1. Ohio State's defense is a dumpster fire.
There's no more sugar-coating it anymore. People could make all the excuses they wanted after the Nebraska game, but after Saturday night, there's no denying that there are legitimate issues with this defense...

2. Injuries are hurting the defense.
Without defensive end Nathan Williams and linebacker Etienne Sabino, along with multiple members of the secondary hobbled, the defense was already at a disadvantage. That doesn't excuse such a terrible performance, but it certainly contributes to it. With an already weak linebacker core and a suspect pass rush, missing players like Sabino and Williams will definitely affect their production.

3. An offensive player can lead the defense in tackles.
What does is say about the defense when Zach Boren—Ohio State's starting fullback—can fill in at linebacker and lead the team with eight tackles against Indiana? For starters, it indicates that Urban Meyer and the coaching staff aren't big on Ohio State's freshmen linebackers...

4. Finishing as the No. 1 team in the AP Poll should be the last thing on Ohio State's mind.
Frankly, if there aren't improvements on that side of the ball, one of Ohio State's last five opponents will outscore them.

5. Braxton Miller hasn't forgotten how to play football.
Ohio State's offense hummed along, hanging 52 points on the Indiana Hoosiers...Braxton Miller was a big part of that, accounting for 360 total yards of offense (211 passing, 149 rushing) with two touchdown passes (against one interception) and a rushing score.

6. Miller's Heisman campaign got a boost.
It wasn't just because of his stellar performance. Heisman front-runner and West Virginia quarterback Geno Smith struggled in a 49-14 loss to unranked Texas Tech Saturday afternoon...if West Virginia continues to struggle, Miller could be poised to take over the top spot.

7. Carlos Hyde is a man.
Coming off last week's 140-yard, four touchdown performance against Nebraska, Hyde ran wild on the Hoosiers. The junior running back rushed for a game-high 156 yards and a touchdown to go along with 27 yards receiving and another touchdown through the air. Hyde's emergence in the backfield is a big reason for Ohio State's success on offense.

8. Devin Smith is undoubtedly talented, but still has a lot of room to grow.
The sophomore receiver was Ohio State's leading pass catcher against Indiana, piling up 106 receiving yards with just two catches—both of which went for touchdowns. Those numbers alone speak to how talented Smith is, but he left catches, and touchdowns, on the field against Indiana Saturday night. Smith dropped two sure touchdown catches in the first and third quarters. These weren't tough catches—both were plays the talented receiver should make with ease.

9. Ohio State's special teams can be ugly and beautiful at the same time.
One minute the Buckeyes are getting their punt blocked, the next minute they're returning the favor.

10. This team is never boring.
Aside from a 46-point victory over Miami (OH) in the season-opener, the Buckeyes have played in some highly entertaining games this season...The games will only get more interesting as the schedule moves along. Contests against Penn State, Wisconsin and Michigan loom large on Ohio State's horizon...




Big Ten Buzz: Ohio State 52, Indiana 49: It wasn't until an onsides kick recovery with 1:05 left in the game that the Buckeyes (7-0, 3-0) finally ensured their 17th consecutive victory over the Hoosiers (2-4, 0-3). Ohio State struggled to close out Indiana, which scored 33 second-half points and recovered their first onsides kick attempt with 1:40 remaining. Braxton Miller accounted for 211 passing yards and 149 rushing yards for the Buckeyes. Untimely drops from WR Devin Smith, injuries at pivotal positions and special teams breakdowns kept Indiana within striking distance all night.

Source: CBSSports.com







No. 8 Ohio State Outlasts Indiana, 52-49
October 14, 2012 Source: OSU Official Site - Braxton Miller had all the offensive answers for No. 8 Ohio State on Saturday night.

He ran for a 67-yard touchdown. He threw TD passes of 60 and 46 yards. He set up two Carlos Hyde touchdowns and threw a 46-yard TD pass that appeared to put the game out of reach, and Corey Brown recovered an onside kick to finally help the Buckeyes escape with a 52-49 victory at Indiana.

By Miller's standards, it was just another game.

He finished 13 of 24 for 211 yards with two TDs and one interception, ran 23 times for 149 yards - his third straight 100-yard game. The Buckeyes (7-0, 2-0 Big Ten) are the first ranked team with seven wins.

And Ohio State needed every bit of Miller's help on a wild night when the teams continually traded big play after big play and the Hoosiers (2-4, 0-3) rallied for 15 points in a 35-second span late in the fourth quarter.

Each team turned blocked punts into touchdowns in the first half.

Indiana scored on TD passes of 76 and 25 yards, a 59-yard TD run and made a field goal after a 60-yard kickoff return, producing its highest point total ever against the Buckeyes. The previous record was 41 in 1988, the Hoosiers last win over Ohio State.

But it wasn't quite enough against Miller and the Buckeyes, who finished with 353 yards rushing and held the ball for nearly 37 minutes.

Miller had some help. Hyde ran 22 times for 156 yards and a touchdown and caught a 14-yard shovel pass for a TD from Kenny Guiton when Miller left briefly after a late-hit penalty. Devin Smith caught two passes for 106 yards - both for touchdowns. Bradley Roby recovered the Hoosiers' blocked punt in the end zone for a touchdown.

It was that kind of night.

The Hoosiers have now lost 11 straight league games, 21 consecutive Big Ten games against foes from outside the state and 18 straight to the Buckeyes, including a loss from two years ago that Ohio State later vacated as the result of NCAA infractions.

Yet, Indiana hung around all night and nearly pulled off a miracle comeback.

The Hoosiers took a 14-10 lead in the second quarter when Stephen Houston scored on a 7-yard run following the blocked punt. Houston ran 11 times for 91 yards and two scores.

But the Buckeyes responded with two TDs before halftime to make it 24-14.

The Hoosiers got as close as 24-17 early in the second quarter - before Miller took over.

He kept the ball on the Buckeyes' next offensive play, found a seam, split the Hoosiers safeties and sprinted 67 yards to make it 31-17.

When Indiana cut the lead to 31-24, Miller led the Buckeyes on a 75-yard drive, giving way to Guiton for two plays and he threw the TD pass to Hyde. Miller drove the Buckeyes 78 yards later, too, setting up Hyde for a 1-yard run to make it 45-27 early in the fourth quarter and finally put the game away with the 46-yard TD pass to Smith with 6:47 left.

Indiana closed it out with a 1-yard TD run from D'Angelo Roberts, then got a 12-yard pass from Nate Sudfeld to Duwyce Wilson with 1:40 left, a 25-yard TD pass from Sudfeld to Houston and a 2-point conversion run by Cody Latimer with 1:05 to go, and had a chance to recover a second straight onside kick before Brown finally landed on the bouncing ball...





It Was Over When ... What at one time looked like a blowout quickly became a game. Two late TD strikes from Nate Sudfeld put Indiana within 3 but it ran out of time. Turning point ... Travis Howard blocked an Indiana punt midway through the second quarter, and fellow cornerback Bradley Roby fell on it in the end zone for a TD. That gave OSU the lead for good, and the Buckeyes stayed just out of Indiana's reach from there on.

Game Ball Goes To ... Braxton Miller was on fire, completing 13 of his 24 passes for 211 yards and 2 TDs and adding another 149 yards and a score on the ground.

Stat Of The Game ... 18. Indiana hasn't beaten Ohio State in their past 18 official regular-season meetings. The Hoosiers last beat the Buckeyes in 1988.

The Buckeyes will reached 7-0 to start a season for the third time in seven years, dating to 2006. Over the last 20 years, OSU has reached at least 7-0 on at least eight occasions: 1993 (started 8-0), 1995 (started 11-0), 1996 (started 10-0), 1998 (started 8-0), 2002 (finished 14-0), 2006 (started 12-0), 2007 (started 10-0) and this year.

This is the fourth team Meyer has led to a 7-0 start in his 11th year as a head coach. Only two first-year OSU coaches have started 7-0. Carroll Widdoes was 9-0 in 1944 and eventually won his first 12 games before a loss. Earle Bruce posted an 11-0 record to open the 1979 before a Rose Bowl loss to USC.

Braxton Miller connected with Devin Smith on a 60-yard TD pass in the second quarter, the third time Miller and Smith have hooked up for a TD for at least 60 yards this season. The duo added a 46-yard TD pass and catch late in the fourth quarter. The Buckeyes are 8-0 in Smith's career when he scores at least one TD.

Playing linebacker for the first time, Zach Boren led the Buckeyes with eight tackles.

Rod Smith returned two kickoffs 33 yards each, the longest returns of the year for the Buckeyes. He finished with 3 returns for 85 yards.

It marks the fifth time in Ohio State history and the first time in 37 years in which two players rushed for at least 100 yards in back-to-back games. Miller and Hyde rushed for 186 and 140 yards, respectively, last week vs. Nebraska. Archie Griffin and Pete Johnson each had 100+ in games at Purdue and home vs. Indiana in 1975.

Backup QB Kenny Guiton tossed the first TD pass of his career on a 14-yard shovel pass to Hyde in the third quarter. It also was the first TD reception of Hyde's career.

With 52 points vs. Indiana and 63 last week vs. Nebraska, Ohio State has posted 50+ points in back to back games for the first time since 1996 when the Buckeyes opened with a 70-7 win vs. Rice and a 72-0 win over Pittsburgh.

The 49 points surrendered by the Ohio State was the most since a 63-14 loss at top-ranked Penn State in 1994.

On the Guiton to Hyde shovel pass for a TD ... Urban Meyer's daughter, Gigi Meyer, wrote on her Twitter account after the play that her mother, Shelley, had suggested the shovel pass to her husband this week.

Ohio State's string of 22 consecutive scores in the red zone was ended with Drew Basil's missed 35-yard field goal in the first half. Miller also threw a red zone interception in the second half. In this game, OSU was 4 of 6 in the red zone. That makes the Buckeyes 26 of 30 in the red zone this season.

Just wondering: What's with the first-quarter doldrums? The Buckeyes have barely outscored their opponents, 44-43, in the first 15 minutes. Nervous fans are advised to begin watching in the second quarter, when OSU is outscoring teams 101-30.

Numbers for dummies
18-0: record when Urban Meyer's teams block a punt.

5: Braxton Miller runs of 50 yards or more for his career.

41: most points previously scored by Indiana against Ohio State (1988).

Tweethearts
@greghaslife: Buckeyes are a big play team, unfortunately on both sides of the ball.

@jasonlaipply: If Braxton keeps this up they'll have to put buckeye leaves on his pants

Indiana's 49 points are the most IU has ever scored against a top 10 team. The Hoosiers point total is also the most ever scored in the Ohio State series.

Coach-speak: "We're coming. It's just disappointing to be short again. We've got to find a way to get W's. Being close ain't good enough." — Indiana coach Kevin Wilson.

Telling statistic: Indiana had possession nearly 14 minutes fewer than Ohio State. Imagine how many points the Hoosiers might have scored with a few more possessions.

Sources: OSU Official Site, ESPN, Bucknuts, Columbus Dispatch, BuckeyeSports.com, Cleveland Plain Dealer, IU Official Site



With the Buckeyes trailing 14-10, Travis Howard blocks IU's punt and Bradley Robey recovers it in the endzone for an Ohio State TD vaulted OSU back into the lead 17-14, a lead they would not relinquish

Ohio State cornerback Bradley Roby said the success of the Buckeyes' offense caused the defense to let up as Indiana came back in a 52-49 OSU win. "We were supposed to win that game, so a win doesn't really feel good," Roby said. "It definitely feels better than us loising the game, but I don't feel too good right now."



The Bottom Line
October 14, 2012 Source: Columbus Dispatch - Offense (4 leaves): There's nothing wrong with the final numbers (578 yards, 353 on the ground) but the two big plays in the passing game were somewhat negated by the three mistakes by the same group — two dropped TD catches and an end-zone interception. Goodness, but Miller and Hyde are fun to watch run

Defense (2 leaves): The injuries are piling up, sure, but the fact is that Ohio State allowed Indiana more big plays than the Hoosiers usually get in a decade against the Buckeyes. What does it say when last week's fullback is this week's leading tackler? There are real issues here, and they're bound to surface.

Special teams (2 leaves): Uneven. Travis Howard's punt block for a score helped turn momentum OSU's way. But big mo had already switched sides once when another Ben Buchanan punt was stuffed. The kick-coverage unit gave up seven little returns (good) and one biggie (bad), and Drew Basil yanked a field-goal try.

Coaching (2 leaves): Of course it could have been worse. Woody Hayes and John Cooper lost their Indiana debuts, remember. But, man, it sure should have been better. With all due respect to Indiana, it's, uh, Indiana. The chief complaints will be the finish, when OSU got sloppy. Garbage time? Yeah, something like that.

Opponent (3 leaves): No surprise that the preseason No. 1 IU basketball team drew the loudest cheers, but the football 11 picked up a few fans after a gutty performance. The Hoosiers still are more pretender than contender in a game of power football, but they never gave up the fight. At least one team could say that.

Officiating (2 leaves): This won't be one for the officials hall of fame, if there is such a thing. Thank goodness for video review, at least. OSU benefited from a very bad spot early on but didn't catch any breaks later. And at least twice an official dropped his flag only to be talked out of it by the rest of his crew...




Postgame Quotes From Ohio State vs. Indiana October 14, 2012 Source: OSU Official Site










@ Indiana

Oct 13, 2012 8PM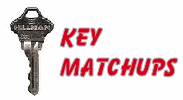 Ohio State quarterback Braxton Miller vs. IU defense
Miller isn't considered one of the frontrunners for the Heisman Trophy for nothing. He has completed 62 percent of his passes for more than 1,000 yards with nine touchdowns and three interceptions. He is also averaging 127 yards on the ground and has scored eight rushing touchdowns. Making matters worse for IU is the only other quarterback it faced who is a good runner was Northwestern's Kain Colter; he carved the Hoosiers up for 161 yards rushing and four touchdowns. Indiana will need to put better pressure on the quarterback, a tall task with a good Ohio State front line. It could be a long evening for the Hoosiers on defense.

Indiana wide receiver Kofi Hughes vs OSU DBs
The first question that needs to be answered is whether Hughes will be able to be productive. He hurt his back late in the Michigan State game and has been limited this week. But Hughes can make plays. which will be big against the Buckeyes. Two weeks ago, Hughes caught five passes for 110 yards and a touchdown against Northwestern. Last season against Ohio State, Hughes caught eight balls for 147 yards. A healthy Hughes would be a significant option for sophomore quarterback Cameron Coffman against Ohio State.

BAD MATCHUP
Ohio State likes to run the ball. The Buckeyes rank second in the Big Ten averaging248.7 rushing yards and have a Big Ten-high 20 touchdowns this year. Indiana has trouble stopping the run. The Hoosiers are last in the Big Ten against the run, giving up 194.8 yards per game, with opponents averaging 4.6 yards per carry. Four backs have run for 121 or more yards in five games against IU. Miller, Carlos Hyde and Jordan Hall could all have big games for Ohio State... jconline.com



5 Questions: Ohio State at Indiana
October 11, 2012 Source: BuckeyeSports.com - 1. Will the Buckeyes suffer a letdown? This is not meant as a slight to Ohio State's host for the weekend, Indiana, but more a nod to the way the first half of the season came to an end...The mental energy reserves could be low this week simply as a matter of human nature, and evening road games present a long time to sit around and lose focus. Last season, Ohio State enjoyed a rousing night win over Wisconsin then came out flat a week later against Indiana.

2. Can Indiana slow down the Ohio State running game?
This will be the biggest challenge for the Hoosiers, who much like recent seasons have struggled to prevent teams from moving the ball on the ground... Indiana has the Big Ten's worst rush defense at 196.8 yards per game.

3. Have the Buckeyes learned to deal with screen passes?
Indiana has a solid running game (167.6 yards per game with contributions from three different running backs), but the Hoosiers primarily move the ball through the air. Quarterback Cameron Coffman directs a short passing game that relies on a lot of quick, short passes and screens. Those have given the Buckeyes trouble previously this season, so it will be interesting to see if they have picked up any new tricks for dealing with them...

4. Who wins third downs?
This is a critical area in many games, but Saturday it should play a big role with a pair of spread offenses getting together...Sometimes when a team gets rolling, the difference is getting off the field when presented the opportunity, and Indiana head coach Kevin Wilson has said that is a focus for his squad as it continues to be undermanned on the defensive side of the ball.

5. Will a linebacker step up for Ohio State?
The Buckeyes learned earlier this week they will not have the services of senior linebacker Etienne Sabino for this week and likely 2-3 more...How much is presence is missed figures to be up to freshman Josh Perry when the Buckeyes are in their base defense while senior Storm Klein is likely to be in Sabino's spot on the nickel defense...Ohio State head coach Urban Meyer said earlier this week he would like to see more contributions from the freshman class of linebackers that also includes David Perkins, Camren Williams, Luke Roberts and Jamal Marcus...



Head Coach Urban Meyer answers questions from reporters following practice on Wednesday.



Five key factors for OSU victory
October 12, 2012 Source: Columbus Dispatch -

Manage the spread
Indiana's spread offense had success last year finding seams in the Ohio State defense. IU's task is tougher this time without injured quarterback Tre Roberson, but the Hoosiers still lead the Big Ten in passing offense with 305 yards per game. Look for the Buckeyes to continue to rely on cornerbacks Bradley Roby and Travis Howard to play press coverage. But the key could be how well linebackers Ryan Shazier and Storm Klein play in coverage with Etienne Sabino out.

Limit Replogle
The Hoosiers seemingly have had a Replogle ever since Bob Knight was their basketball coach. The latest Replogle standout is Adam, a defensive tackle. If Ohio State is to have success running between the tackles, the interior of the Buckeyes' offensive line will have to control him. The way the OSU line is developing, that shouldn't be an insurmountable hurdle.

Start fast
Ohio State is outscoring opponents by only a 36-34 margin in the first quarter. The differential is plus-106 for the final three quarters. The Buckeyes can demoralize the outmanned Hoosiers by getting off to a fast start. But if Ohio State allows the Hoosiers to taste early success, their confidence could grow.

Force turnovers
Indiana leads the country in fewest turnovers committed with only two, and the Hoosiers haven't lost a fumble all year. Meanwhile, ball protection has been an issue for the Buckeyes. Indiana's best chance to hang with OSU is to win the turnover battle. If Ohio State has the edge in takeaways, the Buckeyes should cruise.

Use young players
Nobody on Ohio State will (or should) acknowledge it, but this is the soft portion of the schedule. The Buckeyes have been hit hard by injuries, some serious and some nagging. If OSU can get a comfortable lead, it would be an opportune time to get some valuable playing time for the young linebackers, defensive linemen and offensive players such as receiver Michael Thomas and running backs Rod Smith and Bri'onte Dunn.



Shining stars: Ohio State: QB Braxton Miller has passed for 1,060 yards with nine touchdowns and three interceptions. He's rushed for a team-high 763 yards with eight touchdowns. Miller is one of the best open-field runners in the country, but coach Urban Meyer likely will try to minimize the number of hits he takes against Indiana. Indiana: RB Stephen Houston has scored a touchdown in each of the Hoosiers' games this season as he has rushed for 277 yards with four touchdowns and caught 14 passes for 117 yards and a score. Houston is becoming a bigger part of the team's offense, so look for him to get the ball on swing passes against the Buckeyes.

Who could steal the show: Ohio State: DB Bradley Roby could be the top cover corner in the conference by the end of the season. Roby has 32 tackles, 11 passes defended, two interceptions, a fumble recovery and a blocked kick. He will get chances to make plays in space against the Indiana spread offense. Indiana: DL Adam Replogle anchors the defense. The senior has a team-high 36 tackles with 4.5 tackles for loss, including 2.5 sacks. He will have a tall task controlling the line of scrimmage and must control the pocket to limit Miller's rushing lanes.

The game comes down to: Can Indiana keep up? The Hoosiers aren't as fast, as talented or deep. But coach Kevin Wilson demonstrated an ability to craft a creative game plan against an elite Michigan State defense and he is constantly trying to put the ball in the hands of its top playmakers. Expect lots of screens, swing passes and quick-hitters in Bloomington. Source: CBSSports.com





John Kampf's 10 points for the Indiana game
October 11, 2012 Source: The News-Herald - 10. It's difficult to nit-pick a team that is off to a 6-0 start. Ohio State has already equaled its win total from last season while bringing in almost an entirely new coaching staff, and being short-handed because of injuries, departures and NCAA-imposed scholarship reduction. So to point fingers and chastise isn't exactly fair.

9. If there is one thing Ohio State might want to turn around in the very near future, it is how games start. The Buckeyes have outscored the opposition, 231-123, this season. But in the first quarter, OSU has been outscored by the opposition, 36-34. They trailed after the first quarter against Miami (Ohio), UAB and Nebraska. For some reason, the Buckeyes don't come out of the gate very fast.

8. Coach Urban Meyer harkened back to the Miami (Ohio) game, saying, "I remember the first quarter of the first game was brutal." He said his team has made strides with their starts and "came right out of the chute" two weeks ago against Michigan State. But then against Nebraska, the only thing that made the starting quarter somewhat palatable was the interception return by Bradley Roby — without it, OSU could have been down, 17-0 (or worse) and not 17-7.

7. The magic elixir has been Braxton Miller. Whenever things get off to a bad start, which is often, Meyer goes back to his Mr. Reliable. Said Meyer of the Nebraska slow start, "I remember over the headset saying, 'It's Braxton time. Let him run the ball and get us started here. Let's get on the other side of the 50-yard line where things ease up a little bit.' "

6. Once Miller breaks a few runs, spins off a defender and ignites his team with an ESPN top plays moment, things go more smoothly for the Ohio State offense. Once the OSU offense gets going, it can light up the scoreboard. It just spins its tires in the first quarter.

5. Offensive lineman Corey Linsley brought up a troubling thought on Monday, a question of motivation. "I guess we need a little motivator. We have to learn how to motivate ourselves." He said when OSU has fallen behind, "We look at ourselves and 'Wow, we could lose this game.' Once that enters our mind, it really kick-starts us and gets us going."

4. That's a difficult well to continue to visit, not having a motivational factor until your team is on the short end of the scoreboard at the end of the first quarter. To Ohio State's credit, they've found a way to overcome the bad first quarters. But slow starts against teams such as Michigan and Wisconsin, and don't count out Penn State and Purdue, could prove problematic if the trend isn't reversed.

3. This week's opponent, Indiana, led Ohio State, 10-0, at the start of last year's game, too. The Hoosiers eventually lost, 34-20. But similarly to last season, the Hoosiers can score. They enter the game averaging more than 470 yards of offense per game. Ohio State's defense hasn't exactly been shutdown this season, so the potential is there for Indiana to put some points on the board.

2. Expect Ohio State to focus on a better start. If that means calling for some early plays involving Miller and perhaps a trick play or to jump-start OSU's motivational problems, then so be it. There is going to come a time in the near future — i.e. at Penn State and at Wisconsin — where a slow start means a rambunctious crowd providing potential game-changing momentum.

1. This shouldn't be one of those weeks. Ohio State doesn't need a slow start, but should be able to overcome it if it happens. Indiana is on the right track with Coach Kevin Wilson, but we'll side with Ohio State and a faster start than normal.

Prediction: Ohio State 48, Indiana 17.





Carlos Hyde eager for another big workout vs. Indiana:
October 11, 2012 Source: Cleveland Plain Dealer - The run was so good and his game was so good that Urban Meyer named running back Carlos Hyde the Buckeyes' offensive player of the game against Nebraska, despite his fourth-quarter fumble.

"I usually do not allow that to be player of the week, but he played very well for us," Meyer said.

That one fumble was outweighed by other bigger numbers, like four touchdowns, 28 carries, 140 yards and the most important number of the game for Hyde – 56 percent of his yards were gained after initial contact.

The junior running back doesn't have moves like quarterback Braxton Miller, but he proved he can get extra yards his own way, running through several tackles, especially on his run that led to the fumble.

"Even though he fumbled, I was like, 'That was a heck of a run,'" center Corey Linsley said. "I was kind of amazed and stunned by that."

Linsley said Hyde's rumbling was like running over tacklers in a football video game, a 240-pounder who couldn't be stopped by linebackers or safeties.

"I saw a lot of passion in him breaking through arm tackles and running really hard," left guard Andrew Norwell said. "And that makes us more fired up up front. We have his back and there he is doing his job and it makes us feel good."

Hyde was practically giddy before last week while pondering whether he might get 20 or 25 carries. He got 28. And now he wants that again.

"Coach Meyer asked me that today, am I ready for 25 again?" Hyde said. "Yes, I'm ready for that. That's part of being a running back."

Part of the position for any good back is making yards on your own, not just off your blocks. Hyde, though, said he could have done even better in that regard.

"It's just having that determination that you're determined not to be stopped by one guy. It can't just be one guy tackling me, it has to be at least two or three guys that bring me down," Hyde said. "I watched the film and I left some yards out there, left some big yards out there. I'll be sure to fix that for the next game."





Two-Minute Drill: Meyer Provides Updates on B1G Teleconference
October 9, 2012 Source: The Ozone - Urban Meyer had some very interesting comments on today's Big Ten teleconference... Meyer said it's risky to have a bunch of recruits come in for a big game because if you lose, it's miserable. Meyer said he didn't know how many recruits were at the Nebraska game but "I know there were a lot." Said it was a great weekend for the program. Meyer said Kevin Wilson is a 'tremendous coach' on the front edge of everything offensively...




Ohio State's Klein knows it's his time
October 12, 2012 Source: Lancaster Eagle Gazette - It's ironic how things have turned out for Ohio State middle linebacker Storm Klein.

Just two months ago, the former Licking Valley standout wasn't sure he would get the chance to play his senior season for the Buckeyes.

He was suspended from the team because of a domestic violence charge in early July. The charges eventually were dropped, and after a two-game suspension, he returned to action in the third game against California.

In an interview Wednesday, Klein said it was a difficult situation to go through, but he never lost faith that he would suit up again for the Buckeyes.

"I'm just glad it's over and I'm moving on," Klein said. "It's just good to be back out here and in the swing of things again. Not being around my teammates was the biggest thing I missed.

"I kept working out and running, and I did everything that I normally do besides going to practice. I also prayed about it a lot, and I'm just glad it worked out."

At this point, so are the Buckeyes. With a season-ending injury to Etienne Sabino, Klein, who has earned his starting spot back, will be counted on more.

"I think the defense as a whole, not just me, has to pick it up," Klein said. "We had a great player and one of our captains go down, and someone else has to step up...




Ohio State counting on Storm Klein to deliver for short-handed linebacker corps
October 11, 2012 Source: Cleveland Plain Dealer - Six games into the season, it's hard to imagine where the Ohio State defense would be without Storm Klein. In the preseason, it was hard to imagine that Klein would play at all this year.

The senior linebacker was reinstated by coach Urban Meyer after previous charges of domestic violence from the summer were dropped. After a two-game suspension, he returned and gradually pushed sophomore Curtis Grant out of the starting middle linebacker job, yet came off the field when the Buckeyes went to their nickel defense.

"I worked my butt off and things happened for me and I got the spot back," Klein said Wednesday.

Now with the broken leg suffered by fellow senior linebacker Etienne Sabino, Klein should be on the field for virtually every snap the next three weeks, joining sophomore Ryan Shazier as one of the two linebackers on the field on passing downs...




No. 8 Ohio State Faces Indiana Saturday in Primetime Source: OSU Official Site - Buckeyes to play second consecutive night game; making first trip to Bloomington since 2009

Television: BTN will televise the game with Eric Collins and Derek Rackley in the booth and J Leman on the sidelines. The game also is available on BTN2Go.com.

Only two first-year Ohio State coaches have started a season better than Urban Meyer's 6-0 start to the season: Carol Widdoes went 9-0 in 1944 and eventually won his first 12 games before his first loss; and Earle Bruce opened 11-0 in 1979....


| | | | | |
| --- | --- | --- | --- | --- |
| Ohio State Buckeyes | | | | Indiana Hoosiers |
National
Rank
Actual
Category
National
Rank
Actual
10
248.67
Rushing Offense
61
167.60
105
182.83
Passing Offense
19
304.80
44
431.50
Total Offense
26
472.40
22
38.50
Scoring Offense
45
32.80
35
121.17
Rushing Defense
99
196.80
34
114.88
Pass Efficiency Defense
62
126.8
60
386.50
Total Defense
94
444.00
34
20.50
Scoring Defense
75
27.80
77
36.31
Net Punting
72
36.76
31
12.00
Punt Returns
110
2.43
81
19.92
Kickoff Returns
10
28.25
23
.83
Turnover Margin
32
.60
96
265.33
Pass Defense
83
247.20
41
141.55
Passing Efficiency
45
139.78
24
2.67
Sacks
71
1.80
95
4.83
Tackles For Loss
30
7.00
56
1.67
Sacks Allowed
48
1.60




While OSU linebacker Etienne Sabino is out indefinitely after suffering a cracked fibula — the non-weight-bearing bone — in his lower right leg against Nebraska, safety C.J. Barnett appears to be closer to returning to action this week, Meyer said. Barnett has missed the past three games because of a high-ankle sprain.

Meyer also said running back Jordan Hall, who suffered a knee sprain on Sept.?29 at Michigan State, doesn't look good for a return this week

Source: Columbus Dispatch


Buckeyes talk about IU Source: Columbus Dispatch



2) Rod Smith will have a good game. Smith looked awfully good on that touchdown run in the fourth quarter which pretty much iced the game. He is Carlos Hyde when Hyde needs a break, and it looks like he's starting to earn Urban Meyer's trust. His presence on the field in goal-line situations, if nothing else, makes him valuable as a 6'3, 235lb decoy in the backfield. Smith appears (at least temporarily) to be cured of his fumble-itis, and has shown an ability to break tackles recently that we all expected from him in the first place. This would be a good spot for Smith to get going and have a good performance while spelling Carlos Hyde. If ever there was a time for Smith to break out, it's this week... Source: Five predictions for Ohio State-Indiana Source: Land-Grant Holy Land




October 12, 2012 Source: Columbus Dispatch


Cover Story: Braxton Miller: Making his case for Heisman consideration
OSU Focus: John Simon
On the edge: Ohio State vs. Indiana; Who has the edge
MEET A BUCKEYE: Taylor Rice
Meyer admires Hoosiers' Wilson as innovative coach
Recruiting: Prospects get prime-time sales pitch
Play of the week: Trips left QB power-O right
& more...





Game Data: Ohio State at Indiana
October 10, 2012 Source: Bucknuts - Ohio State has two players on the roster from Indiana – DT Joel Hale (Greenwood Center Grove) and RB Rod Smith (Fort Wayne Harding).

This is a game Ohio State should be able to win without beating up Braxton Miller and having him run it in excess of 15 times. This is a game where Carlos Hyde, Rod Smith and Brionte Dunn (and maybe Zach Boren as well) should carry the lion's share of that load. It would be nice if this is a game where the Buckeyes can get their passing game on track after completing just 7 of 14 passes a week ago. Defensive tackle Adam Replogle leads all Big Ten defensive linemen at 7.2 tackles per game, so he must be accounted for. The IU defense has 10 sacks and 35 TFLs. Indiana didn't reach those totals until Game 8 last year.

Indiana is 19th in the country in passing offense at 304.8 yards per game. IU is also second in the Big Ten and 26th nationally in total offense (471.4 ypg). That isn't a good match-up for OSU's bend-but-don't-break defense, which is 96th nationally at 263.3 ypg...





College Football Expert Picks - Straight Up - Week 6:


Dennis
Dodd

Bruce
Feldman

Bryan
Fischer

Tom
Fornelli

Jerry
Hinnen

Matt
Hinton

Chip
Patterson

Prediction
Machine


Against the spread, which is OSU -17.5, only Jerry Hinnen goes with IU





Week 7 - Ohio State at Indiana
October 12, 2012 Source: CollegeFootballNews.com - Why Ohio State Might Win: Indiana doesn't have the defensive front to hold up against the Ohio State running game. Braxton Miller might be the main man, but the Buckeyes were able to pound away last week against Nebraska to open holes for Carlos Hyde, too. The Hoosiers are able to get into the backfield from time to time, and have a decent enough pass rush to get to Miller if he's being used as a pocket passer, but when it comes to going smashmouth, the Buckeyes should be able to do it. They weren't able to blast away against Michigan State, and they haven't been consistent, but they should be able to control the game and the clock by pounding away. IU couldn't slow down Northwestern quarterback/receiver/running back Kain Colter and the speedy Venric Mark, and they're going to have a nightmare of a time with Miller and Hyde.

Why Indiana Might Win: Do the Buckeyes have any linebackers left? Etienne Sabino was lost against Nebraska with a broken leg, and the team's leading tackler, Ryan Shazier, is questionable with an undisclosed injury. The Hoosier offensive line is having a nice year, and while the running game isn't the Big Ten's strongest, it should be able to hold its own at times against the Buckeye defensive front that's strong, but doesn't make too many plays behind the line. OSU gave up 223 rushing yards and four rushing yards against Nebraska, and California tore off 224 yards and three touchdowns. Those might have been the only rushing scores allowed, but IU has to at least try the ground game and has to try to keep pushing it.

What To Watch Out For: The Buckeyes needed help for Miller after Jordan Hall went down, and Carlos Hyde brought it. The junior ran for 100 yards twice last season finishing with 566 yards and six scores. Those two games came against Nebraska and Indiana. This year, Hall had a few nice moments, but he didn't do much of anything until Hall got hurt, finishing with 49 yards against Michigan State before ripping through Nebraska for 140 yards and four scores. Can history repeat itself? Can he run for 100 yards against the Huskers and the Hoosiers for the second year in a row? To keep Miller fresh, the more Hyde, the better.

What Will Happen: There might not be a the 50-mile-wide gap between the two programs that there normally is, and IU will keep this closer than Buckeye fans might like, but Ohio State will run well and will get the one big play needed in the third quarter to open things up a bit.

CFN Prediction: Ohio State 41 … Indiana 20...




Ohio State at Indiana Preview
October 12, 2012 Source: The Ozone - When Indiana Has the Ball

The Hoosiers lead the Big Ten in passing yardage, throwing for 307 yards per game. They've done it mostly with quarterbacks Cameron Coffman and Nate Sudfeld, though Coffman went the entire way in last week's 31-27 loss to Michigan State.

Coffman threw the ball 48 times last week, with twelve of his 33 completions going to slot receiver Shane Wynn. Wynn is the team's primary beneficiary of the Hoosiers' screen game, and while he has gamebreaking ability, his long reception is just 17 yards over the last four games.

Indiana does throw a lot of screen passes out wide, which the Buckeyes have had issues in defending, but they will also throw the ball downfield in one-on-one situations.

Ohio State will get starting safety C.J. Barnett back, which will move his replacement Orhian Johnson back to his nickel spot. Johnson has performed very well this year, and will play plenty on Saturday.

Neither of Indiana's two current quarterbacks are tremendous running threats, and they will both prefer to remain in the pocket.Quick passes will be the general rule, especially against the Buckeyes' improving pass rush.

Ohio State will fluctuate between press coverage out wide and off-man coverage. Press coverage will combat Indiana's screen game, but it will leave linebackers in one-on-one coverage, and one of those linebackers will be Storm Klein.

Normally Klein would be removed on passing downs, but with the injury to Etienne Sabino, Klein will likely have to stay on the field.

Tight end Ted Bolser will also have to be accounted for in the passing game. Kofi Hughes and Cody Latimer are the Hoosiers' two leading receivers in terms of yardage, and both are capable receivers downfield.

Given Indiana's weapons in the passing game, a complete game from starting safety Christian Bryant will go a long way in this one. If he is solid in his tackling, the Hoosiers may not reach the endzone.

Cornerbacks Bradley Roby and Travis Howard will be busy, and don't be surprised when they're both at the top of the leaderboard in tackles when this one is over.

Provided the Buckeyes can contain Indiana's running game early, they will likely abandon it. Tailback Stephen Houston has had some positive moments this year, but he is more of a straight line runner who would rather lower a shoulder than spin out of trouble.

Given Indiana's penchant for passing, there could be an opportunity for freshmen defensive linemen Adolphus Washington and Noah Spence to see the field a bit more this week.

The Hoosiers are third in the conference in sacks allowed, but that is due mostly to the quick passing game. They will be starting two true freshmen on the offensive line in left tackle Jason Spriggs and right guard Dan Freeney. Both will have their hands full with Ohio State's experienced defensive line.

The Hoosiers lead the conference in kickoff returns, averaging 28.25 yards per return. They are the only team in the Big Ten with a touchdown return. Tailback Tevin Coleman, who is averaging 41.2 yards on his four returns, went for 96 yards earlier in the season.

They are much less productive on punt returns, as Nick Stoner is averaging just 6.1 yards per return on seven attempts.

The Buckeyes did a very good job of defending Nebraska's kick return last week and will need to be on point against this weekend, especially given the possible number of kickoffs.

Placekicker Mitch Ewald is 5-8 on field goals this season, and only 1-3 from 40 yards and beyond. Punter Erich Toth is averaging 41.3 yards per punt this season...




Ohio State at Indiana preview
October 11, 2012 Source: Canton Repository - KEY MATCHUP:

Ohio State QB Braxton Miller vs. Indiana's front seven. Miller is quickly emerging as a Heisman Trophy candidate because of his ability to beat foes with his arm or his legs. The Hoosiers made plenty of defensive changes this year in hopes of making significant improvement. But after allowing 37.3 points per game last season and starting this season giving up 23 combined points in the first two games, Indiana's last three opponents have scored 38.7 points per game.

PLAYERS TO WATCH

Ohio State: Miller. After leading the Buckeyes to 63 points and running for 186 yards, a school record for a quarterback, against Nebraska, Miller said this about the Buckeyes offense: "I think it can be better." If Miller can do that well against a Nebraska defense that was ranked in the middle of the Big Ten pack in points allowed last week, just imagine what's possible against the Hoosiers.

Indiana: QBs Cameron Coffman and Nate Sudfeld. Since starting quarterback Tre Roberson broke his leg in Week 2, Coffman and Sudfeld have taken turns being impressive. Coffman was hot in the first half in Week 3 against Ball State and after leaving with an injury, Sudfeld rallied the Hoosiers to take a late lead. Sudfeld rallied the Hoosiers again after a dismal first half at Northwestern, but Coffman had a strong game last week against Michigan State...




Ohio State at Indiana
October 11, 2012 Source: CBSSports.com - There's little reason to believe the Buckeyes won't extend that streak over a Hoosiers squad which has dropped 10 straight and 22 of 23 Big Ten contests.

Indiana (2-3, 0-2) led Michigan State 17-0 in the first quarter last Saturday, but it mustered only 37 total yards and two first downs in a scoreless second half and fell 31-27.

Cameron Coffman - making his third start after Tre Robinson was lost for the season to a broken left leg Sept. 8 - finished 33 of 48 for 282 yards and three touchdowns, with Shane Wynn catching 12 passes for 70 yards and a score.

"Each season, each year, each week, if you're a good team you get a little tougher and more physical," coach Kevin Wilson said. "We're going to play another tremendously talented and physical team this week on both sides of the ball, so we need to keep building."

Indiana faced one of the more talented running backs in the conference last Saturday in Le'Veon Bell, giving up 121 yards, but Wilson said his squad is preparing for a different type of attack from the Buckeyes' offense.

"(Ohio State uses) a lot more spread, a lot more quarterback runs," Wilson said. "It'll be a different challenge this week."... ...




Opponent Preview: Indiana Hoosiers
October 11, 2012 Source: BuckeyeSports.com - Ohio State's quest to move to 7-0 takes the Buckeyes to Bloomington this weekend for a prime-time game Saturday night at Indiana. The Hoosiers are still reeling on the scoreboard but look to be an improved unit from the past couple years. Find out more on the team including starters, stats, fast facts and more in this opponent preview...





Hoosiers set to get aggressive against Ohio State
October 12, 2012 Source: News-Sentinel.com - Indiana ranks 11th in the Big Ten in pass defense efficiency and in pass defense. Still, it contained Michigan State's bruising rushing game and consistently rocked the Spartans with physical play.

"We played an aggressive game," Mullen says. "That's what we need to do week in and week out."

As co-defensive coordinator, Mike Ekeler helps set that aggressive tone. Aggression is part of the plan to contain an explosive Ohio State offense led by dual-threat quarterback Braxton Miller. That offense peaked during last Saturday's 63-38 win over then No. 21 Nebraska...



IU HC Kevin Wilson's Weekly Press Conference - Oct. 9 Source: IU Official Site


Hoosiers Talk Ohio State Source: IU Official Site
Hoosiers Talk Ohio State Source: IU Official Site