| | |
| --- | --- |
| | The (red) story links, or the 'read more' graphic, will open new (pop-up) windows to the source of the article, audio or video, so you can read/hear/see the rest. If your browser is set to block pop-ups, please set it to always allow them from our site. You will not get any annoying advertising pop-ups, of any kind, generated by this site...ever. |

35-28





Five Things: Cal
September 16, 2012 Source: Eleven Warriors - SACKS ALIVE: Struggling to generate a consistent pass rush in the first two games, Luke Fickell dialed up an increased number of blitzes to aid the rotating front four and the result was a season-high six sacks after registering just three combined in wins over Miami and UCF...

LINEBACKER U OR LINEBACKER WHO?: It's no secret the Buckeyes have struggled to put elite playmakers on the field at linebacker over the last handful of years, something the Buckeye faithful aren't accustomed to in Columbus. This year is starting to resemble those since 2008 where one guy might have the juice but the rest of the corps is lacking...

Fast forward to 2012...Ryan Shazier looks to be the lone physically elite linebacker and as a true sophomore, I still believe he has an all-conference performer ceiling. He led the squad with 13 stops while adding two TFL, a sack and a forced fumble. Solid numbers to be sure, but to be a great Ohio State linebacker, he's still got work to do when it comes to pursuit angles and, most important, wrapping up.

Sometimes overly eager to make the big hit, he approaches ball carriers with his arms inside. This has never been more evident than when he became the 3rd and final would-be tackler to fail in bringing down Brendan Bigelow before the kid broke off an 81-yard run, cutting the OSU lead to 20-14 in the 3rd quarter. Shazier was also victimized by Bigelow on his 59-yard jaunt, tying the game at 28 midway through the 4th...

Sabino, a 5th year senior, managed seven tackles and a sack yesterday so it wasn't all bad news but even though I love the kid for his commitment to being a graduate and an outstanding representative of the program, he has failed to live up to the on-field expectations.After struggling to understand the defense his first few years in Columbus, Sabino has had consistency issues since landing a starting spot. He's capable of bringing the big hit but just as susceptible to a missed tackle or getting roasted in coverage...he was the guy responsible for the 47-yard TD that was luckily called back by a phantom holding call. Standing at the line of scrimmage, he shuffled outside the tackle box to pick up C.J. Anderson but just as he engaged the receiver, he got his feet too close together and fell down on his own, allowing Anderson to make the grab and race untouched to the endzone.

Essentially handed the starting Mike spot, Curtis Grant was barely visible as the Buckeyes often took him off the field in favor of a nickel/star the first two weeks. Yesterday, Grant's participation was more apparent but for mostly the wrong reasons. He made a nice stop on Cal's 2nd possession of the afternoon, a 2nd and 5 play in which he stopped Isi Sofele short of a first down leading to a punt, but things then went south.

On the first play of Cal's 3rd possession, Grant plugged the middle and had a handle on Sofele but inexplicably let him slip away from the scrum, allowing him to scamper 26 yards to the OSU 49.

Two plays later, Grant didn't pick up Allen in his zone fast enough, timidly shuffling to his left, allowing a short pass to evolve into an 18-yard pickup. Again, you don't want Grant on Allen there but Grant has to more quickly diagnose what's happening and aggressively attack the point of reception. He was too slow to react and offered a one-handed wave at Allen as he knifed through the secondary. Storm Klein took his spot on the ensuing possession.

Again, no hate on these guys but Ohio State needs improved consistency from the corps. I have to believe they think the same...

Mr. Hanky: The field resembled the United Nations complex far too often yesterday with flags littering the landscape. The Buckeyes racked up 11 penalties for 101 yards, many of the stupid variety, giving Ohio State 21 total penalties for 180 yards in the last two weeks.

A Few Good Men: ...a handful of guys on defense really had outstanding days against Cal. That's saying something when you consider the Bears racked up over 500 yards of total offense...

Charitable Guests: Ohio State players weren't the only ones in a giving mood as Cal penalties and miscues helped the Buckeyes fend off the upset bid...



Instant Analysis: No. 12 OSU 35, Cal 28: What we learned about Ohio State: The Buckeyes can beat good teams even when quarterback Braxton Miller is hot and cold.

We seemed to see the best and worst out of the sophomore signal-caller against Cal. On one possession in the fourth quarter, he led Ohio State down the field, rushing for 17 yards and completing four of his five passes for 43 yards. The drive ended in a touchdown, and Miller accounted for the two-point conversion. On the ensuing possession, he threw an interception. He finished the day with a completion rate a little better than 50 percent, but the Buckeyes got the win and they'll move on to the next one...



Urban Meyer addresses the media after OSU's 35-28 win over Cal



""Terrible. Terrible. I wish I had some magic answer for you. Don't tackle very well right now. Stupid penalties." - Urban Meyer on the Buckeyes' defense giving up over 500 yds



Postgame Transcript From Ohio State vs. California
September 15, 2012 Source: OSU Official Site - Ohio State Coaches and Players meet with the media following the game

Postgame Quotes From Ohio State vs. California September 15, 2012 Source: OSU Official Site





Two-Minute Drill: Inside Ohio State's Postgame
September 15, 2012 Source: The Ozone - Here is a look at what Urban Meyer and his players had to say in the locker room after the game...



Ohio State Players Postgame



Miller's genius covers up Ohio State's flaws
September 15, 2012 Source: ESPN - Braxton Miller wore a T-shirt bearing the likeness of Wile E. Coyote and the words "Super Genius" to his postgame Ohio State interview session.

That didn't seem quite right. While Miller's brilliance for the Buckeyes this season can't really be questioned, he's more like their Road Runner, able to escape out of seemingly impossible jams.

The sophomore went "beep beep" again on Saturday, leading No. 12 Ohio State off the cliff against a California team poised to pull the upset in Ohio Stadium. But Miller's heroics -- which included the game-winning 72-yard pass to Devin Smith with 3:26 remaining -- left the Golden Bears grasping at air in the Buckeyes' 35-28 victory.

"When you need someone to make a play, Braxton's the guy," tight end/wide receiver Jake Stoneburner said. "He's been doing it since he's been here. In the clutch, you've got to give it to Number 5. He'll do something with the ball."

Miller's five total touchdowns will put him squarely in the Heisman Trophy discussion. But his highlight film might distract you from some other important news: despite its ranking and its pedigreed coach, Ohio State is still a long way from being one of the nation's best teams...




Christian Bryant's INT late in 4th qtr on Cal's final drive sealed the win. It was Bryant's first career interception.


John Simon meets with the media after OSU's win over Cal





It Was Over When ... Zach Maynard's pass was intercepted by Christian Bryant with just over a minute left in the game.

Game Ball Goes To ... Braxton Miller. The OSU QB threw for 249 yards and four scores and added 75 yards on the ground. Miller's passing yardage, completing 16-of-30 attempts, was a career high, topping the 235 at Michigan in 2011

Unsung workers ... On Christian Bryant's pick with 1:09 left, linebacker Ryan Shazier helped make it happen by walling off intended receiver Keenan Allen

Numbers for dummies 3: Games needed for OSU to complete as many passes (53) as it took seven games to accomplish last season.

Star of the game ... California's Brendan Bigelow made a play for it with two long touchdown runs, but it has to be Ohio State quarterback Braxton Miller for the third straight week. Miller ran for one touchdown, passed for four more and scored on a two-point conversion.

Tweethearts ... @dionysum: didn't realize Bigelow was spelled "Biakabutuka."

Who is this Bigelow? ... Third-team tailback Branden Bigelow, who had two carries for 15 yards coming into the game, had four for 160 against the Buckeyes, including touchdown runs of 81 and 59 yards. He twice spun out of the clutches of Ohio State tacklers on the first run.

OSU CB Bradley Roby on the 81-yd TD by Cal's Brendan Bigelow, longest ever by OSU opp at Shoe. "That's sad. That's sad."

Exposed ... Perhaps Ohio State's defense was so keen on neutralizing elite receiver Allen that it grew lax on the edges in stopping the run. How else to explain the missed angles and missed tackles, especially on Brendan Bigelow's electrifying two long touchdown runs? Three Buckeyes missed tackles on the first as he bounced outside. OSU gave up 224 yards rushing. For a unit whose credo is "stop the run first," it will be back to basics this week.

Stat Of The Game ... 512. Ohio State's defense had a rough time holding Cal down, allowing 512 total yards of offense to the Bears.

Stat that matters ... Ohio State again hit double figures in penalties, with 11 coming after 10 a week ago. Those transgressions, plus the 224 yards given up on the ground, helped keep Cal in the game. Meyer wasn't impressed, to say the least. But he also wasn't sold on a pass-interference call against C.J. Barnett on Cal's last possession, when it faced third-and-20 from its 15-yard line and was awarded a first down. Four plays later, though, Bryant's interception ended it.

Ohio State allowed 512 yds of offense. Last time OSU allowed 500+ yards to an opponent was 2005 (578 yards vs Minnesota).

Penalty Yards 101 for Ohio State

Repercussion ... Coach Urban Meyer said the best thing about No. 12 Ohio State being 3-0 is it gives a team a chance to go 4-0. But considering heavy underdog Cal totaled 512 yards of offense and made it a game into the fourth quarter probably won't sit well with Associated Press poll voters.

Strategically speaking ... OSU's offense seemed to have a good plan going in to counter Cal's seldom-seen "Bear" defense, which is designed to clog the middle on option run plays and dare the offense to throw. Ohio State jumped to a 20-7 lead, but its offense was slow to adjust when Cal switched things in the second and third quarters, in essence doing a lot of similar things up front but playing two safeties deep to take away that threat. In the end, though, the broken-play pass from Miller to Smith solved that, too.

Sacks ... Ohio State, which entered the game with three sacks in its first two games combined, had six sacks on the day, the most since recording six vs. Wisconsin Oct. 10, 2009. Six Buckeyes recorded a sack vs. the Golden Bears.

Bradley Roby recorded his first career sack in the first quarter, sacking California quarterback Zach Maynard for a loss of 11 yards at the Cal 39 yard line. He had a career-high nine total tackles and career-best seven solo tackles. He also recorded two tackles for loss totaling 13 yards, his career best for TFL in a single game.

Johnathan Hankins had a career-high 10 tackles, besting the nine he had at Illinois last year.

Senior linebacker Storm Klein also saw his first playing time of the season. He shared time at middle linebacker with Curtis Grant and was credited with two tackles. Klein was reinstated to the team Aug. 23 after a plea bargain related to a domestic incident involving the mother of their child, but Meyer suspended Klein for the first two games.

One-liner: Oops. Cal's kicker missed the flight home when the Bears "left" him in Columbus.

They said it...
As heard on TV: Bonus points to Chris Spielman for not sounding like a "homer" during the ABC broadcast. Unlike his college team, the former Ohio State linebacker avoided the broadcast booth version of a personal-foul penalty -- calling your alma mater "we" and "us" on the air -- by playing it straight. If anything, some listeners thought Spiels reverted to "reverse-bias" in being too critical of calls that went against Cal.

As heard in crowd: "Our offense is more dried up than the Olentangy."

As heard in section 20C: Chant of "We want Tressel."

Urban(e) dictionary ... The plain definition: "John Simon is a grown-ass man, excuse my language."
The political correction: "John Simon is the equivalent of a mature male's derriere, pardon the coarse nature of my vocabulary."

Sources: OSU Official Site, ESPN, Columbus Dispatch, Cleveland Plain Dealer



A little fakery works just fine for Buckeyes on the goal line
September 15, 2012 Source: Cleveland Plain Dealer - Jake Stoneburner isn't a tight end, but sometimes he sure can act like one. Braxton Miller isn't a tailback, either, but he knows how to play just like one, too.

The resulting combination of two of Ohio State most duplicitous offensive players yielded a wide-open touchdown on a jump pass in the fourth quarter against Cal on Saturday, an Urban Meyer specialty from his old Florida bag of tricks when Tim Tebow ran a nearly identical play in the 2009 national championship game against LSU.

Against the Golden Bears, with the ball on the California 3, Stoneburner lined up as a tight end -- the position he vacated in favor of receiver before this season. Miller, of course, was the Buckeyes' quarterback.

Except when the ball was snapped, Stoneburner faked a block, Miller acted as if he were about to run into the end zone, backtracked and lobbed a pass to an untouched Stoneburner. The touchdown and two-point conversion gave the Buckeyes a 28-21 lead in their eventual 35-28 victory...





10 Things We Learned from the Buckeyes Win vs. Cal
September 15, 2012 Source: The Bleacher Report - 1. Braxton Miller can throw an accurate deep ball.
2. Without Miller, Ohio State's offense would be in trouble.
3. Jordan Hall is no Percy Harvin.
4. Ohio State can produce pressure on the quarterback.
5. Nathan Williams is the difference maker.
6. The Buckeyes have some serious issues in the secondary.
7. Tackling is somewhat important.
8. Ohio State's coaching staff did a much better job managing Braxton's carries.
9. Devin Smith is a big play waiting to happen.
10. Braxton Miller is a legitimate Heisman trophy candidate...



10 Things We Learned from a Strange Win over Cal
September 15, 2012 Source: The Ozone - 1.Talent is not the issue with Braxton Miller...
2. Devin Smith is on the verge of greatness...
3. Jordan Hall still looks pretty rusty, though I'm not sure exactly what to expect...
4. This team is going to need Carlos Hyde to get healthy...
5. The Buckeyes showed they could get more pressure, but at what cost?...
6. This defense may be fundamentally flawed...
7. Nathan Williams is a difference-maker on the D-line...
8. Hankins dominated this football game...
9. Simon is the heart and soul of this team...
10. This team could be in trouble down the road if they can't find a MLB...




Five Thoughts on Ohio State's 35-28 Victory Over California
September 15, 2012 Source: Yahoo Sports - The Buckeyes have their receiver of the future

Poor tackling...

The pass rush...

Miller's progress...

How good is Ohio State?
The Buckeyes are 3-0, but they haven't been dominant. In fact, there have been times this season when Ohio State hasn't looked very good at all. For example, Cal's defense held the Buckeyes to just 25 yards of total offense in the third quarter. The Golden Bears also racked up 512 yards of their own, including 224 yards rushing against the normally strong Buckeyes' run defense.

When you consider that Cal is unranked and has struggled in the past two seasons, you have to wonder just how good Ohio State is. Are the Buckeyes an above-average team or are they really worthy of their record? Fortunately, we're going to find out soon enough. The Michigan State game is just two weeks away...




Ohio St. edges Cal, but effort raises doubts about Buckeyes' resurgence
September 15, 2012 Source: SI.com - Braxton Miller was brilliant at times, but he disappeared in stints in middle of game. Buckeyes went to 3-0, but also showed they have plenty of room for improvement...




No. 12 Ohio State Holds Off Cal, 35-28
September 8, 2012 Source: OSU Official Site - Miller accounts for 324 yards of total offense and 5 touchdowns; California had 512 yards of offense compared to 412 for Ohio State, outgaining the Buckeyes both on the ground and through the air, but three missed field goals and some big plays by sophomore quarterback Braxton Miller and his receiving group doomed the Golden Bears in the end.

Miller accounted for all five scores on the day for Ohio State, including a personal-best four passing touchdowns. The game featured numerous big plays from both teams, with each squad having two touchdowns over 50 yards. Not one of the nine scoring drives took more than four minutes off the clock.

Following a turnover on downs forced by the Ohio State defense, Miller broke off a 55-yard touchdown run to put the Buckeyes out front with 5:11 to play in the first quarter. A failed point after attempt kept the score at 6-0.

California did not take long to respond as it marched 75 yards in just 2:38 on its next possession to jump ahead 7-6. Chris Harper hauled in a screen pass from quarterback Zach Maynard and took it 19 yards for the score.

Sophomore wide receiver Devin Smith beat his defender to bring in a 25-yard strike from Miller to put the Buckeyes back in the lead. Drew Basil's point after made the score 13-7 with 1:11 to play in the first quarter. Miller hit senior Jake Stoneburner on a 40-yard pass down the middle of the field to set up the score on the next play.

The next drive by Ohio State put the Buckeyes up 20-7. This time they were set up by a 35-yard Smith reception and finished off by a Stoneburner touchdown, a 1-yard connection from Miller.

Brendan Bigelow dashed 81 yards for California to cut the Buckeye lead to six with 9:34 to play in the third quarter. The run was the third longest by an OSU opponent and the longest against the Buckeyes in Ohio Stadium history.

Maynard punched in a 1-yard touchdown run to put the Golden Bears out front 21-20 with 12:26 remaining in quarter number four.

Ohio State answered with an 11-play, 75-yard scoring drive, capped off by a 3-yard pass from Miller to Stoneburner. The second touchdown of the game for Stoneburner was the 12th of his career. Miller rushed in for a successful two-point conversion attempt and the Buckeyes held a 28-21 advantage.

Cal answered quickly with a 59-yard touchdown run from Bigelow to even things up with 8:10 to play in regulation.

Following the third missed field goal of the afternoon for California, Miller hooked up on a 72 yard score with Smith to put the Buckeyes back on top for good, 35-28, with 3:26 left on the clock. For Smith it was his second touchdown of the game and seventh of his career.

Junior Christian Bryant sealed the win for the Buckeyes with his first career interception.

Miller finished with 249 yards through the air and 75 rushing on 12 carries. Leading the way on the ground for the Buckeyes was senior Jordan Hall who had 87 yards on 17 rush attempts. Devin Smith ended up with five receptions for 145 yards.

Sophomore linebacker Ryan Shazier led the way defensively for Ohio State. Shazier had 13 tackles (with one sack), including 10 solos, on the day. The Buckeyes had six sacks total vs. the Golden Bears. Juniors C.J. Barnett and Johnathan Hankins each had 10 tackles for the Buckeyes...



| | | |
| --- | --- | --- |
| Team Totals | CAL | OSU |
| FIRST DOWNS | 22 | 14 |
| Rushing | 9 | 7 |
| Passing | 11 | 7 |
| Penalty | 2 | 0 |
| NET YARDS RUSHING | 224 | 163 |
| Rushing Attempts | 41 | 33 |
| Average Per Rush | 5.5 | 4.9 |
| Rushing Touchdowns | 3 | 1 |
| Yards Gained Rushing | 279 | 178 |
| Yards Lost Rushing | 55 | 15 |
| NET YARDS PASSING | 288 | 249 |
| Completions-Attempts-Int | 27-38-1 | 16-30-1 |
| Average Per Attempt | 7.6 | 8.3 |
| Average Per Completion | 10.7 | 15.6 |
| Passing Touchdowns | 1 | 4 |
| TOTAL OFFENSE YARDS | 512 | 412 |
| Total offense plays | 79 | 63 |
| Average Gain Per Play | 6.5 | 6.5 |
| Fumbles: Number-Lost | 1-0 | 1-0 |
| Penalties: Number-Yards | 4-40 | 11-101 |
| PUNTS-YARDS | 5-216 | 8-327 |
| Average Yards Per Punt | 43.2 | 40.9 |
| Net Yards Per Punt | 38.8 | 42.0 |
| Inside 20 | 2 | 1 |
| 50+ Yards | 2 | 1 |
| Touchbacks | 1 | 0 |
| Fair catch | 0 | 6 |
| KICKOFFS-YARDS | 5-323 | 6-388 |
| Average Yards Per Kickoff | 64.6 | 64.7 |
| Net Yards Per Kickoff | 44.2 | 39.8 |
| Touchbacks | 3 | 3 |
| Punt returns: Number-Yards-TD | 1--9-0 | 1-2-0 |
| Average Per Return | -9.0 | 2.0 |
| Kickoff returns: Number-Yds-TD | 3-74-0 | 2-42-0 |
| Average Per Return | 24.7 | 21.0 |
| Interceptions: Number-Yds-TD | 1-0-0 | 1-38-0 |
| Fumble Returns: Number-Yds-TD | 0-0-0 | 0-0-0 |
| Miscellaneous Yards | 0 | 0 |
| Possession Time | 35:10 | 24:50 |
| 1st Quarter | 9:30 | 5:30 |
| 2nd Quarter | 9:09 | 5:51 |
| 3rd Quarter | 8:22 | 6:38 |
| 4th Quarter | 8:09 | 6:51 |
| Third-Down Conversions | 6 of 15 | 5 of 15 |
| Fourth-Down Conversions | 0 of 2 | 0 of 0 |
| Red-Zone Scores-Chances | 2-3 | 2-2 |
| Touchdowns | 2-3 | 2-2 |
| Field goals | 0-3 | 0-2 |
| Sacks By: Number-Yards | 0-0 | 6-50 |
| PAT Kicks | 4-4 | 3-4 |
| Field Goals | 0-3 | 0-0 |





California

Sept 15, 2012 Noon


Five key factors for victory
September 14, 2012 Source: Columbus Dispatch - Find an RB — or two
With Carlos Hyde out, freshman Bri'onte Dunn and sophomore Rod Smith are the only healthy running backs who have touched the ball this year. In a perfect world, Jordan Hall would return from his foot injury and carry the load. But Hall, even if healthy enough to play, will be rusty and touches will be limited. Dunn is listed as the starter and has plenty of ability, but he missed some assignments last week. The Buckeyes want to lessen the load on QB Braxton Miller, so it's crucial for a running back to answer the challenge.

Exploit Cal defense
Meyer described the Bears' defense as unorthodox. Cal plays a modified 3-4 in which receivers often are covered man-to-man with no help from safeties, who are close to the line of scrimmage to help with the run game. A well-executed slant route could go for a touchdown.

Contain Keenan Allen
The Bears' receiver is projected as a high first-round NFL draft pick next year. He has excellent size (6 feet 3, 210 pounds), speed, hands and body control. Look for Buckeyes cornerback Bradley Roby to handle much of the coverage duty — it could be the matchup of the day. The Buckeyes' secondary must make sure they've eliminated the breakdowns that have haunted them the first two weeks.

Get a pass rush
Give Cal quarterback Zach Maynard time, and he can pick a defense apart. Allen is the leading target, but Maynard is experienced enough to find other receivers. Ohio State's pass rush has not been as good as advertised. Today would be a good day for someone — such as Noah Spence — to have a coming-out party.

Win special teams
Cal ranks sixth nationally in punt-return average (22.17 yards), and has a touchdown. OSU coach Urban Meyer has always prided himself on eliminating that aspect of an opponent's game. Cal has been shaky in kick coverage, and that's something the Buckeyes want to exploit. Ohio State hasn't done much in the return game so far.



Pressure is on: OSU's Bri'onte Dunn. The true freshman from Canton likely will be making his first career start at running back in place of the injured Carlos Hyde. He has 60 yards and one TD in 12 rushes this season. And while he's forced Miller to have to scramble a couple of times by going the wrong way on running plays, Dunn has the skill, speed and frame (6-1, 210) to be an every-down back. Source: Dayton Daily News




September 14, 2012 Source: Columbus Dispatch


Cover Story: Bradley Roby, Ohio State's top cornerback, was a gifted receiver during his high-school days.
Ohio State spotlight: RB Bri'onte Dunn
On the edge: Who has the edge Cal vs OSU
Meet a Buckeye: CB Adam Griffin
Will Buckeyes take to the air?
Play of the week: Boot left option flag post
& more...



Urban Meyer talked about Cal, Jordan Hall & more in his Wednesday eveing update September 12, 2012 Source: BuckeyeGrove.com



Two-Minute Drill: Meyer with Another Loaded Call-in Show
September 13, 2012 Source: The Ozone - How good is Urban Meyer's weekly call-in show? Our friend Beau Bishop over 97.1 The Fan and WBNS-10TV has started calling it Urban's "Power Hour." Meyer brought the juice again Thursday, with a big assist from Buckeye Nation, who called in with some interesting, and well-informed questions this week after a rough go last time out. Here is a jam-packed rundown of what Meyer had to say during Thursday's show, as the Buckeyes get ready for the Cal Golden Bears (noon ET, ABC) on Saturday.

Injury Updates
* They plan to run Jordan Hall on Friday as well. Injury to Hyde has accelerated Hall's return, but have to do right by him.

* Meyer said injury to DL Michael Bennett "is real." Said it left them one pass rusher short. Trying to develop Noah Spence.

* CB Travis Howard has been held out of contact all week with stingers, but he's practiced.

Looking at Cal
* Meyer called WR Keenan Allen the best receiver his team will face all year.

* Meyer said Cal's defensive tackles are two of the best they will face. Very active and aggressive at jumping the snap count.

Offensive Updates
* Meyer said his expectation level is for Ohio State to have the best offense in the country. "They were OK, which to us is lousy."

* Meyer said the offensive line is the heart of the team and they didn't play as well last week as they did vs. Miami.

Defensive Updates
* Meyer said they are playing very good rush defense, but giving up too many passing yards. Lack of a pass rush and coverage calls.

* Meyer called kickoff team "the shining star" right now. Said they get treated better than everyone else. Get to eat first, coldest Gatorade after practice.

* Meyer said he wants to be around guys who are going to supply energy. Guys like De'van Bogard and Armani Reeves...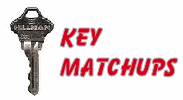 OSU cornerbacks Travis Howard and Bradley Roby vs. Cal's Keenan Allen and Chris Harper: Allen is 6-foot-3 and athletic. Harper is only 6-foot, but he is a burner. Not only are Howard (6-1) and Roby (5-11) shorter than Allen, but this is an OSU defense that has given up a lot of big plays with broken and shoddy coverages.

OSU running backs Bri'onte Dunn and Rod Smith vs. Cal's front 7: The Buckeyes are without Carlos Hyde this week, and Jordan Hall will be rusty even if he is able to play coming off foot surgery. Cal gave up 220 yards rushing in the opener to Nevada. Dunn and Smith could have the opportunity to put up big numbers and take some pressure off QB Braxton Miller.

OSU defensive end John Simon vs. Cal LT Tyler Rigsbee: Simon has been pretty silent this year (eight tackles, zero sacks, zero tackles for loss). After Coach Urban Meyer challenged the pass rushers this week, suffice it to say Simon will ramp it up on Saturday. He has seen a lot of double-teams this year. Can he capitalize this week and produce more?

Cal vs. the clock: The game is being played at noon. For the Golden Bears, it's like playing a game at 9 a.m. Not to make excuses for Cal, but it can't be easy to reset a bodily and mental clock to play a game at a time at which you rarely play. It was somewhat surprising this game wasn't set for a later kickoff time because of the time difference... Morning Journal



Football is a game of matchups. The Ozone takes a look at the key matchups in the Cal game:

Bradley Roby vs. Keenan Allen
This is the one matchup everyone is waiting to see. Roby isn't a household name yet, but he could be after this weekend if he can find a way to shut down one of the premier receivers in college football. Allen is coming off a 98-catch, 1,300-yard season a year ago, and he has the ability to put up monster numbers on any given week. He only had five catches for 69 yards against Southern Utah, but Allen had five 100-yard receiver games last season. He went for over 160 in three-straight games during the middle of the season against Washington, Oregon and USC. The Bears lost all three of those games, but Allen finished with 32 catches during that span.

Ohio State's WRs vs. Cal's Secondary
This will be a big test for Ohio State's wide receivers. If the Bears are going to play press man coverage on the outside and shadow Braxton Miller with a safety, it should be 1-on-1 all afternoon for Devin Smith and Philly Brown. We should also see Jake Stoneburner and Evan Spencer get some reps in there, but this is 'grown man football' as Meyer called it. There is no way to hide from it. Either Smith and Brown beat the man across from them in coverage, or the Buckeyes could struggle offensively.

Travis Howard and Doran Grant vs. Chris Harper and Bryce Tregs
Everyone knows where Maynard wants to go with the football. If Roby can do a good job containing Cal's top receiving threat, it will be up to youngsters Chris Harper and Bryce Tregs to get open against Ohio State's other corners. Harper actually leads the team with 12 catches for 151 yards this season.

Ohio State's Offensive Line vs. Deandre Coleman and Cal's D-Line
The Golden Bears are first in the Pac-12 and tied for third in the country with 21 tackles for loss this season. They led the conference in that category a year ago, and were also among the leaders in sacks out West. Junior Deandre Coleman is a force on the edge, but Meyer seems particularly worried about nose tackles Kendrick Payne and Aaron Tipoti, who he called two of the more aggressive defensive tackles in the country.

John Simon and Johnathan Hankins vs. Cal's Offensive Line
While the Bears have been very effective at creating havoc in the backfield this season, Ohio State's defense is still looking to get going. The Buckeyes are currently last in the Big Ten in tackles for loss, but they face a Cal offense that will likely be without starting right tackle Matt Summers-Gavin. The Bears were already replacing left tackle Mitchell Schwartz, who went to Cleveland in the second round of the NFL Draft. The Buckeyes will also be without starting end Michael Bennett, but they should benefit from the return of senior Nathan Williams. Regardless, the Buckeyes have to find a way to get pressure with their defensive front on Saturday, or else Luke Fickell had better dial up the blitz.

Keenan Allen vs. Urban Meyer's 'Freak Show'
Allen isn't just Cal's most dangerous weapon in the passing game, he's also a major threat as a return man. Despite being a big, 6-3 target for Maynard on offense, Allen's speed makes him an elusive punt returner. He currently leads the Pac-12 in punt return average, thanks in part to a 69-yard return for a touchdown against Southern Utah. That means Ohio State's coverage teams will have to be at their best against Cal. Fortunately, Meyer called them the 'shining star' of his football team right now. September 14, 2012 Source: The Ozone





BBN Preview: OSU Receivers -vs- Cal's Secondary
September 13, 2012 Source: The Buckeye Battle Cry - Coach Herman is new to Ohio State, but I don't get the sense that he's one to lean on hyperbole. So, when he tells his receiving corps that they will be challenged in ways that they have not yet seen, you've got to believe that this will absolutely be the case.

Much has been made of Cal's unique defense- a Bear look that emphasizes stopping the interior run game. It's also been highlighted that this philosophy is dependent upon corners and safeties who have the ability to lock their men down for the evening.  Given that Cal has been running this in a conference that can, at times, be a bit "pass happy", it's safe to assume that they might just know what they are doing.

And that's just half the issue.

Coming into this season, one of the concerns that Ohio State fans and coaches each identified was the need for maturity and excellence from the receiving corps.  Part of that was due to the issues that emerged last year- new coach, true freshman sharing time with a professional rocket launcher at quarterback, and an offensive philosophy that emphasize any number of plays as long as they were 'Dave'.  Losing their top playmaker for all but two games, and now losing him to graduation, it's easy to understand why Coach Meyer came into the spring and fall looking to find out who would be the person he could count on...Last week, though, there began to be glimmers of what could be in the passing game...




Keys to the Game: No. 12 Ohio State vs. Cal
September 12, 2012 Source: CBSSports.com - OHIO STATE WILL WIN IF: Braxton Miller keeps playing like he has through the first two weeks of the season. Remember how the world fell in love with Denard Robinson in September 2010? Well, Miller has had the same kind of start to his season, totalling 664 yards and seven touchdowns through Ohio State's first two games.

There isn't much of a reason to think he won't continue that success this week, considering that Cal's defense has allowed 31 points to both Nevada and Southern Utah in the first two weeks.

On defense it will be up to the Buckeyes' front seven -- which has limited opponents to a 2.37 yards-per-carry average through two weeks -- to force Cal into passing situations and take Isi Sofele and C.J. Anderson out of the game.

CAL WILL WIN IF: It can figure out how to stop an opposing quarterback. When facing a dual-threat in Nevada's Cody Fajardo to start the season, the Bears defense allowed Fajardo to throw for 230 yards while also rushing for 97 yards and a touchdown. Fajardo is not as dynamic a player as Braxton Miller, so Cal will have to improve quickly.

Running the ball against Ohio State will be a challenge, so Cal may want to give Zach Maynard a bit more responsibility against an Ohio State secondary that has performed well for the most part, but is not a great unit. To do this, the Cal offensive line will have to keep John Simon, Johnathan Hankins and Noah Spence out of Maynard's face.

X-FACTOR: Keenan Allen. After a breakout season in 2011 that saw Allen catch 98 passes for 1,343 yards, he is off to a slow start in 2012. This Ohio State game would be a great time for him to rekindle the 2011 magic, as Cal is going to need success through the air to have a legitimate shot at beating Ohio State.







Braxton Miller answered questions Wed about the upcoming game against the Cal Bears and more. September 12, 2012 Source: The Ozone



Buckeyes seeking rushing options outside Miller
September 12, 2012 Source: SI.com - California linebacker Robert Mullins watched film of Ohio State quarterback Braxton Miller and quickly picked up on a theme for the center of attention for the Golden Bears' defense on Saturday.

"Anytime you have a dynamic quarterback like that you have to be disciplined," Mullins said. "You can't lose control because at any given moment he might take off to run. From looking at film it looks like one of his first priorities is to run."

And that's a problem not only for the Bears, who are trying to contain Miller, but also the 12th-ranked Buckeyes - who also are trying to contain him.

Miller has 44 carries through two games - only 10 players in the Football Bowl Subdivision have more. And most if not all of those 10 players are running backs, so they don't also have to run an offense and throw passes.

"I was a little bit sore, but I wasn't as sore as everybody probably thought I was," Miller said of his 27 carries in a 31-16 win over Central Florida, which is a record for an Ohio State quarterback. "I'm pretty good now."

He said he thought the optimum number of carries for him to be a threat and maintain his health was 10 or 12 carries...

The backfield Buckeyes are making progress but won't know if they've solved their problem behind Miller until they play California on Saturday.

"Talent is not an issue at running back at Ohio State," Meyer said. "We just have to coach them better and get them ready to go."

Two things are very clear based on the Buckeyes' most recent win. First, they needed Miller to run 27 times just to win the game. Second, Ohio State's coaching staff is not thrilled with some of the mistakes made by Dunn, a freshman, and Smith, a sophomore...




Week 3 – California at Ohio State
September 12, 2012 Source: CollegeFootballNews.com - Why Cal Might Win: Since the Bears defense has been terrible in the early going, the program will need to rely on its skill position players to hang with a superior opponent on the road. Cal hopes that its 30-point fourth-quarter outburst will provide a spark that can be carried into Week 3. It's very tough to run on the Ohio State D, which could entice the Bears to trade a few carries from Isi Sofele and C.J. Anderson for Zach Maynard throws. The offense will need its athletic southpaw to make things happen with his feet as well as connect through the air with his receivers. Not only is Keenan Allen one of the best pass-catchers the Buckeyes will see all season, but rookies Chris Harper and Bryce Treggs are brimming with potential.

Why Ohio State Might Win: The Buckeyes are hosting a Cal defense that got exploited for four rushing touchdowns by Nevada and four passing touchdown passes by Southern Utah. A quarterback who does both well, such as Braxton Miller, is the last thing the reeling Bears need to see this week. Miller has gotten off to a great start as Meyer's triggerman, rushing and passing for more than 300 yards through the first two games. On the other side of the ball, Ohio State can will opponents into a one-dimensional state by simply owning the line of scrimmage. The Bears will get a 60-minute workout up front, particularly from the physical duo of DE John Simon and DT Johnathan Hankins.

What To Watch Out For: Miller has been sensational so far in Columbus, but his supporting cast has been very quiet … and very thin. An already tenuous situation at running back became a crisis when it was learned that starting RB Carlos Hyde will be lost for a week or two to a knee sprain. Jordan Hall has been medically cleared to play, but it remains to be seen if he'll even dress. In the meantime, Ohio State will roll with one of its five-star recruits from this past February, Bri'onte Dunn. Dunn has a great future, but the backfield situation might simply encourage Miller to take off from the pocket more than ever before.

What Will Happen: Ohio State has hardly been perfect through two games. The offense has been too reliant on one player, and the D needs to start generating more of a pass rush. It's a good call Cal arrives with troubles of its own. The Buckeyes can't take the Bears lightly. There's just too much raw talent and desperation in Berkeley these days. For a third straight week, it'll be Miller time in the Horseshoe, with the sophomore quarterback combining with a sound defense to escape yet another tougher-than-anticipated challenge from the Pac-12. CFN Prediction: Ohio State 31 … Cal 21...




5 Questions: California at Ohio State
September 12, 2012 Source: BuckeyeSports.com - 1. Can Braxton Miller get some help?

Miller leads the Big Ten and is fourth in the nation with 151 yards rushing per game. His 44 carries are nearly twice as many as running back Carlos Hyde, who...will miss the game against California this week because of a knee injury. That puts the onus on young tailbacks Brionte Dunn and Rod Smith along with perhaps Zach Boren to help share the load in the running game...

2. What about the OSU wide receivers?

"They are going to force you to go over the top," Meyer said. "The problem is the guys they have playing man coverage are really good players, so it's going to be a lot of one-o-one matchups and we have to take that shot, understanding that you might have a couple foul balls, but you hit one of them – it goes back to the risk reward."...

3. Is this the week Ohio State generates some pass rush?
Teams have throw 95 passes against the Buckeyes in two games, but Ohio State has only three sacks. That is tied for 77th in the nation and ranks seventh in the Big Ten...

"We have to get better at rushing the quarterback, or it's going to be a long year. There's two ways of doing it. One is defeating a man on a pass rush, so I'm going to go beat him and rush the quarterback; or, I'm going to blitz and try to confuse you. "And the answer is, we need to do both."...

"I'm not sure we have four guys right now that can just beat their man," Meyer said. "Hankins played well. John was getting a lot of double teaming on him, but we just need to get better at the other spots." Cal has allowed three sacks in its two games so far.

4. Which team will win the kicking game?
California will enter Ohio Stadium as an underdog, but the Bears possess a game-changer in wide receiver Keenan Allen. He ranks fifth in the nation with a 22.2-yard punt return average after taking one back 69 yards for a touchdown last week against Southern Utah.

The punt and punt return units are near and dear Meyer's heart, and he was happy to see the kicking game produce a touchdown in the season opener against Miami (Ohio) but somewhat disappointed last week when Ben Buchanan averaged 36.5 yards on his two punts. He expects an average hang time of 4.5 seconds, but Buchanan's was less than three against UCF...

5. Can the Bears avoid hibernating too long?
Last week we wondered about the kind of start Ohio State would have, and the Buckeyes answered with a game-opening touchdown drive. This week, we look toward the visitors from the West Coast. Cal will be kicking off (or receiving) just after what would be 9 a.m. back home, so it is fair to wonder if the Bears will be fully ready to go. They have been outscored 17-0 in the first quarter so far this season but enjoy a 27-7 advantage in the second quarter...







Urban Meyer speaks with the media at his weekly luncheon, previewing the match-up with Cal. September 10, 2012



Urban Meyer Press Conference Transcript September 10, 2012 Source: OSU Official Site



Members of the No. 12 Ohio State football team met with the media Monday to recap the win over UCF and preview California this weekend. Sophomore linebacker Ryan Shazier talks about the progress of the defense, Andrew Norwell gives an update on the offensive line and junior wide receiver Corey Brown shares his thoughts on the OSU backfield.




No. 18 Ohio State Hosts Miami in 2012 Season Opener Source: OSU Official Site - No. 12 Ohio State Hosts Pac-12 School California in Week 3; California is 1-1 on the season with a 31-24 opening game loss to Nevada, followed by a 50-31 win over Southern Utah Saturday...



No. 12 Ohio State Hosts Pac-12 School California in Week 3 Source: OSU Official Site - BUCKEYES LEAD SERIES, 5-1 Ohio State and Cal have met six times previously, and the start of this home-and-home is the third time the teams have played in consecutive years...Ohio State has a record or 56-26-2 against teams that are current members of the Pac-12...



Will not play: RB Carlos Hyde. Doubtful: RB Jordan Hall; DL Nathan Williams: "I'm hoping we have him for this week, but I can't say," Meyer said; DL Michael Bennett Meyer indicated Bennett was doubtful again this week but, as with Williams, his status will be evaluated later.

Also: Senior linebacker Storm Klein is cleared to play after serving a two-game suspension. "He'll play in this game. I don't know much — that's up to Luke (Fickell, defensive coordinator)," Meyer said. "He has worked hard and handled this with much humility, as I expected he would."








Game Data: California at Ohio State
September 12, 2012 Source: Bucknuts - When Ohio State Has The Ball: It will be interesting to see what happens with the Ohio State offense this week. In the opener against Miami (Ohio), the Buckeyes got over their first-quarter hiccup and showed decent balance. Last week, everything – and we do mean everything – revolved around QB Braxton Miller, especially after RB Carlos Hyde went down with his knee injury.

The desperately need to diversify the offense. It looks good that RB Jordan Hall, out the first two weeks with a foot injury, could return and participate in some form. Urban Meyer is dying to get Hall going. Brionte Dunn and Rod Smith are also in the plans to replace Hyde at tailback.

Meyer talked about how Cal employs a "Bear" defense, where the Bears stack the line of scrimmage and predominatly play man coverage on the outside. That would seem to say they will dare Miller to try and beat them deep. Can Devin Smith and Philly Brown make the Bears pay if they go this route? Cal is one of the nation's leaders in tackles-for-loss, averaging 10 per game so far...





Opponent Preview: Cal Golden Bears
September 14, 2012 Source: BuckeyeSports.com - California is the lone BCS conference foe the Buckeyes will face before hitting Big Ten play, and the Golden Bears boast a solid offensive mind at the controls, some good playmakers and a unique defensive style. Find out more about the visitors in this preview, which also includes a Q&A with Cal's Scout site...




Preview: Cal at No. 13 Ohio State
September 14, 2012 Source: Eleven Warriors - Cal may be walking into Ohio Stadium 1-1 and a decisive underdog, but the Bears possess two things that could give Ohio State fits: Keenan Allen and a unique defense. Allen is one of the best wide receivers in the country, rated as a top 10 draft pick by many draft analysts. He caught 98 passes for 1,343 yards and six touchdowns a season ago. His 6-foot-2, 210-pound frame combined with sure hands and speed gives him the total package for a wideout. Allen is also a threat on special teams...

The Bears' defense is underrated in the sense of how many athletes they have. It starts up front with the line and Deandre Coleman, a Hendricks Award watch list member. Coleman, a defensive end, has 14 tackles and two tackles for loss in two games this season. Aaron Tipoti and Kendrick Payne are two more stalwarts on the D-Line. Backup Mustafa Jalil returned from an injury last week, and Viliami Moali also provides depth.

At linebacker, Robert Mullins leads the team with 20 tackles and is among the top statistical leaders in the country in multiple defensive categories. Keeping pace with Mullins is fellow backer Brennan Scarlett, who has 16 tackles. JP Hurrell has also been disruptive, tallying three sacks...




California at Ohio State Preview
September 13, 2012 Source: The Ozone - When California Has the Ball: California has the 49th-ranked offense in the nation, averaging 441.5 total yards per game. The Bears are fairly balanced, but their standouts can be found at the receiver position...

Cal does employ a fullback, so there should be more of middle linebacker Curtis Grant this week as well. The question will be whether or not the Bears decide to go with past plans of attack this week and go with a three-step drop in their passing game. It's not always what they do, but they will want to protect Maynard. Not having injured starting right tackle Matt Summers-Gavin on their quarterback's blind side will need to be addressed...




California-Ohio St. Preview
September 10, 2012 Source: ESPN.com - California (1-1) has one of the poorer run defenses in the nation, allowing an average of 149.5 yards per game. The Bears also have been penalized 23 times through two games. "We cannot continue to do that, shoot ourselves in the foot and expect to win close football games. We have to clean that up for sure," coach Jeff Tedford said. "We are making positive plays, but shooting ourselves in the foot with penalties."...

Cal's top threat may be wide receiver Keenan Allen, who had two touchdowns – one on a 69-yard punt return – last Saturday. Allen is fourth in the nation with an average of 22.2 yards per punt return, and he's also had one rushing and one receiving score this year...




California comes calling on No. 12 Ohio State
September 7, 2012 Source: Fox News - Defensively, Cal ranks sixth in the country with 10.0 TFL per game, and is tied for 23rd with 3.0 sacks per outing. Linebacker Robert Mullins and DB Josh Hill sit atop the team's tackles list with 20 through two games, while LB J.P. Hurrell has three sacks -- all coming against Southern Utah...




Ohio State Football: Keys to a Buckeyes Blowout vs. Cal
September 11, 2012 Source: Bleacher Report - Here's a look at how the Buckeyes could come away with a blowout win over Cal: Stop the Cal Rushing Attack... Put the Ball in Braxton Miller's Hands as Much as Possible... Find an Answer at Running Back...




California at Ohio State
September 10, 2012 Source: CBSSports.com - While Urban Meyer likes what he's seen so far from Braxton Miller, the first-year Ohio State coach wants his quarterback to concentrate more on the passing game. For Miller to do that, the rest of the Buckeyes must cut down on sloppy play...The key to making that happen might be Miller, who has proved to be more dangerous when running the ball, ranking fourth in the nation in rushing with 302 yards on 44 carries with four touchdowns. The sophomore has completed 66.7 percent (32 of 48) of his passes for 399 yards with three TDs and an interception...



Columbus Weather Forecast


Cal Bears Head Coach Jeff Tedford spoke with reporters prior to his team's walk-through of Ohio Stadium on Friday. September 14, 2012 Source: The Ozone

Cal Head Coach Jeff Tedford speaks to the media on Tuesday, September 11, 2012. Coach Tedford talks about the team's upcoming game in Columbus against Ohio State.



Cal Faces Ohio State in First Road Game of 2012
September 10, 2012 Source: California Official Site - Fresh off its first win of the 2012 season, Cal hits the road this week to take on No. 12 Ohio State on Saturday, Sept. 15, at Ohio Stadium in Columbus, Ohio. This will be the first meeting between the teams since 1972, and the Buckeyes lead the series, 5-1. Last Saturday, the Golden Bears topped Southern Utah, 50-31, to improve to 1-1 on the season. The victory was filled with big plays such as Keenan Allen's 69-yard punt return for a touchdown. As a result of Allen's strong performance on punt returns, he was named a national Punt Returner Performer of the Week by the College Football Performance Awards. Other big plays for the Bears included a 77-yard touchdown run by tailback Daniel Lasco, which is Cal's longest play from scrimmage this season. Defensive back Marc Anthony picked off his fourth career interception and took it 61 yards for a touchdown...


Cal senior linebacker Robert Mullins speaks to the media on Tuesday, September 11, 2012.



California spotlight: WR Keenan Allen
September 14, 2012 Source: Columbus Dispatch - Playing the word-association game, Ohio State linebacker Ryan Shazier was asked for the first thing that comes to mind when he hears "California football."

"I guess it's their receiver," Shazier said.

He was referring to Keenan Allen, Cal's junior standout who is coming off a 98-catch season in 2011. Allen had committed to Alabama before Cal offered to take him and his older half-brother, quarterback Zach Maynard, a transfer from Buffalo, in a package deal in the winter of 2010.

Allen spurned Alabama and Nick Saban in favor of Jeff Tedford and Cal, and the Golden Bears' propensity to get things done throwing the ball. Though still in high school, Shazier kept up with the dramatics via the Internet.

"I was always looking at Scout and Rivals and all that stuff, and he was one of the top-name guys," Shazier said.

Now the 6-foot-3, 210-pound Allen will make a live appearance today in Ohio Stadium.

"He's one of the best receivers (Buckeye Fans Only Note: Cal's WR Keenan Allen is projected as a first-round NFL draft choice next year) in the country right now," Shazier said. "He's a really big playmaker."...


Cal wide receiver Keenan Allen speaks to the media after practice on Wednesday, September 12, 2012.



Cal Vs. Ohio State: Bears Fans, Meet Braxton Miller
September 14, 2012 Source: Pacific Takes - There's some good news and some bad news for the Cal defense this week. The good news is that Ohio State's offense isn't quite Urban Meyer form, as the personel type that Meyer had in Gainesville hasn't totally crossed over to Columbus. The bad news is Braxton Miller is making a case against the Tebow-Harvin-Hernandez power spread option model, and that's pretty impressive considering Miller would have to usurp a Heisman Trophy winner and two pro-bowlers...

Braxton Miller hasn't done what Tebow did between the tackles to this point in his career, but has proved to be a pretty deadly perimeter runner, taking a more Percy Harvin-esque role in the Buckeye running game as opposed to the interior one. Meyer has used a combination of option looks, and designed QB running plays to put his best player into advantageous spots on the field. We'll take a look at those concepts, and see why Miller is so successful with them after the jump...

The good news for Cal fans is that Miller and his receiving corps haven't quite gelled yet, and the drop back passing game has been less than phenomenal for the Ohio State offense. Meyer likes to roll the pocket for his speedy quarterback, who will essentially make defenses defend both the run and pass on each play he leaves the pocket.

Cal defenses have a knack for confusing spread oriented quarterbacks (i.e. Oregon 2010), and I wouldn't be too surprised to see some rendition of the Cover 0 defense used against Miller and his "not-fully-commissioned" passing game to try to take Miller's running ability out of the equation early. If Miller can turn the corner, though, it will be a long day for the Cal defense. ...