| | |
| --- | --- |
| | Preview and postgame sections for the 2009-10 season here. |



| | |
| --- | --- |
| | The (red) story links, or the 'read more' graphic, will open new (pop-up) windows to the source of the article, audio or video, so you can read/hear/see the rest. If your browser is set to block pop-ups, please set it to always allow them from our site. You will not get any annoying advertising pop-ups, of any kind, generated by this site...ever. |




Jim Tressel's recruiting classes 2002 through 2008
January 31, 2010 Source: Columbus Dispatch - "...Recruiting is an inexact science. Some highly rated players are busts, and no-names sometimes blossom into stars...Have Ohio State's recent recruiting classes lived up to expectations? Have the classes with the most potential been the most successful? To answer that, The Dispatch examined the Rivals.com class rankings for OSU's classes from 2002 through 2008) (the Best players, Overachievers, Underachievers, Summary)...We then looked at the star rating that each player was given by Rivals when he signed and gave each player a rating based on how his career has turned out (at least so far)...The 2002 class was highly rated and lived up to it. The 2003 class was panned and lived down to it. There were two big misses: The 2004 class proved to be overrated, and the 2005 class was a surprising success...2002: Five-year record: 55-9 (.859) Rivals.com rank (nationally): No. 5 Our rank: No. 1...2005: Five-year record: 54-10 (.844) Rivals.com rank (nationally): No. 12 Our rank: No. 2..."






2009 Year in Review: Buckeyes Win Rose Bowl, Fifth Straight Big Ten Title
January 29, 2010 Source: OSU Official Site - "Ohio State became the first FBS team to defeat five 10-win opponents in a season in Navy, Wisconsin, Penn State, Iowa and Oregon...Losing a wealth of experience on both sides of the ball, many thought 2009 might be a rebuilding year for the Ohio State Buckeyes. The team didn't think so, however, winning its fifth consecutive Big Ten title, defeating arch-rival Michigan for a sixth consecutive season and winning the 96th Rose Bowl Game to finish the season 11-2 and ranked No. 5 in the polls..."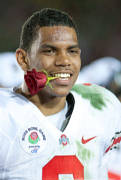 Terrelle Pryor says knee still hurting, but pain won't stop his preparations for 2010
January 24, 2010 Source: Cleveland Plain Dealer - "Ohio State quarterback Terrelle Pryor said Sunday afternoon that his injured left knee continues to bother him..."It's hurting, you know," Pryor said in his first interview since the Rose Bowl while serving as a honorary captain for Ohio State's wrestling team. "Now that the season's over, it's hurting. I've got to get it back together. Every day it hurts. It gives out once in a while."...he doesn't believe surgery is an option that would help the injury..."Every time I dropped back, every time I sprinted, every time I ran, it was just pain," Pryor said. "As I was running, you would think adrenaline would kick in. I took shots and three types of horse pills, and none of it worked."...

Pryor said he hasn't yet watched his MVP performance from the Rose Bowl, but he said he plans to do that soon with quarterbacks coach Nick Siciliano and former OSU quarterback Mike Tomczak...

Here are Pryor's thoughts on several other topics.: • On whether the offense next season might rely more on the passing game, as it did in the Rose Bowl...• On how his role changes as a junior...• On the high expectations people will have...• On whether he feels old now that he's played two seasons...• On how much of his potential has been seen...• On whether this coming season could be his last with Ohio State if he goes to the NFL early..."



Terrelle Pryor on his progress after two seasons: Terrelle Pryor said he's not where he should be in his progress after two seasons - at least that's what Jim Tressel is telling him

Terrelle Pryor on opening up the offense: Terrelle Pryor believes the Ohio State offense in 2010 will look more like the Ohio State offense in the Rose Bowl. But he doesn't blame Jim Tressel for taking it slow with the passing game.
January 24, 2010 Source: Cleveland Plain Dealer


Tressel Or Rodriguez: Who Is Right?
January 24, 2010 Source: Bucknuts.com - Bill Kurelic writes: "Wyoming (HS) (Cincinnati OH) defensive lineman Jibreel Black made an official visit to Michigan this weekend and before leaving Ann Arbor had committed to the Wolverines. Black first committed to Indiana, then switched his commitment to Cincinnati. He has changed his mind again and now says he will play for Rich Rodriguez. Black becomes the eleventh player from the state of Ohio to commit to Michigan. None of the 11 were offered a scholarship by the Buckeyes. The argument could be made that Rodriguez is recruiting a different type prospect than Tressel to specifically fit his UM system. Or perhaps one could say that Rodriguez is hoping the influx of Ohioans headed to Ann Arbor will help reverse the Buckeyes' domination in the rivalry between the two schools. What will be interesting to see is how many, if any of the 11 Ohioans headed north will have a big impact on the Michigan program. Time will tell if Tressel and the Bucks missed out on anyone or not."


Catching Up With Braxton Miller
January 24, 2010 Source: Eleven Warriors - While we usually have a question-answer session printed in these segments, we are spicing things up a little bit for a special player, 2011 QB prospect Braxton Miller, of Huber Heights Wayne High School...Miller certainly likes OSU, but has offers on the table from the likes of many of the nation's best programs and will take a little bit of time before deciding where he will play his college football. Miller was able to give us the latest scoop on what's going on with his recruitment, what schools he's closely looking at, what he likes about OSU, and more in this video..."



Heyward picks fun over big paycheck
January 24, 2009 Source: Columbus Dispatch - "...By choosing not to enter the draft this spring as a junior, Heyward passed up millions of dollars. Coach Jim Tressel has said that if a player is going to be a first-rounder, it's probably smart to leave. But here's what dollars and common sense don't take into account: Heyward is having too much fun being a college student..."It's going to be a fun ride," Heyward said. "We have a lot of guys who want it and are hungry -- a lot of guys are still improving. We have a great chance to go undefeated."..."



Mount Moses Coming To Columbus?
January 22, 2010 Source: Eleven Warriors - "While many of the OSU recruiting pundits are worrying about the Seantrel Henderson's and Matt James's of the world, there has been one very large prospect that has flown under the radar the last year. Enter Morgan Moses, a 6-7/345 offensive lineman from Richmond, Virginia who is currently attending Fork Union Military Academy...We caught up with Moses to get the full scoop (Q & A) on what's going on with his recruitment, what has been going on while he attended FUMA, his relationship with two future Buckeyes, and how he feels about Ohio State..."



Scout 300 Commitment Tracker
January 22, 2010 Source: Scout.com - "With just over a week before Signing Day, there are still a number of high-profile recruits (including OSU targets Henderson, Hicks, James and Bryant) yet to make a decision. Our commitment tracker includes 39 of the Scout 300 making fans and coaches restless. National editor Allen Wallace and our group of regional managers have predicted where each player will end up. Check back regularly for updates to see if they got it right..."



Recruiting 2011: Fierce Ohio LB loves U-M, but Ohio State making big push
January 21, 2010 Source: The Detroit News - "...The Buckeye State star is considered a Benedict Arnold in his own home when November rolls around and the Wolverines do battle with their arch rivals. "He's not allowed to be there that day," said (Trey) DePriest's mother Angela, a devout Ohio State fan. "He's got to go somewhere else and watch the game because we can't be in the same house," she added with a laugh."...Currently rated a four-star prospect by Scout.com, DePriest lived up to that billing at the recent Under Armour All American combine in Orlando, Fla. He measured in at 6 foot 2 and 225 pounds, vertical jumped 32 inches and did 28 reps of 185 pounds. In one-on-one drills, his 4.55 speed in the 40 and outstanding quickness allowed him to cover the nimblest of backs like a blanket. When the dust settled, Under Armour officials recognized him as one of the combine's top performers and extended one of the first invitations to next year's Under Armour All American game. Back home in Ohio, the flow of mail already flooding in turned into a tidal wave...The Buckeyes' cause may also be getting a little help from another highly touted prospect. Huber Heights Wayne quarterback Braxton Miller is one of the top recruits in the 2011 class, and though not a commitment to the Scarlet and Gray, many pundits consider the dual-threat signal-caller to be a heavy Ohio State lean. He also happens to be one of DePriest's longtime friends..."



Recruiting 2010: 'Don't screw this up. I will fire you if we lose...
January 21, 2010 Source: Columbus Dispatch - "It's less than two weeks from the first day that national letters of intent may be signed, and the heat is being turned up on college football recruiters to seal the remaining big deals. Take, for example, the pursuit of linebacker Jordan Hicks of West Chester, Ohio. Florida, Texas and Ohio State are tugging at him as if he were an old Stretch Armstrong doll. He's the type of player that analysts say could not only elevate a class but perhaps push a program to the national heights. Hicks hasn't said whether he'll announce his choice before Feb. 3, but the pressure is mounting on the coaches pursuing him. "There was one head coach who told the guy who recruits our area, 'Don't screw this up. I will fire you if we lose Jordan Hicks because of something you say,' " said Larry Cox, Hicks' coach at Lakota West. "He was very serious about that. That particular head coach loves this kid, and he let that assistant know just how much it means to him that they don't screw it up."..."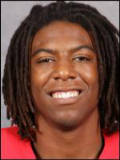 Duron Carter Speaks From The Heart
January 22, 2010 Source: Scout.com - "Ohio State freshman wide receiver certainly had an amazing season for the Buckeyes in 2009, being a rare first-year starter. Carter later suffered the embarrassment of being ruled academically ineligible, and was not able to play in the Rose Bowl, a Buckeye win over Oregon. In this exclusive interview with Bill Greene, Carter explains what went wrong...Carter, son of former Buckeye and NFL great Cris Carter...answers the tough questions...and how he is taking steps to ensure this never happens again...

Greene: We've spoken a lot over the past few years, and I know intelligence is not the problem. How could this happen to someone who did so well academically at St. Thomas Aquinas? Carter: "I did have a high GPA at St. Thomas, and my ACT score was high. This happened because I didn't manage my time as well as I should have, and I didn't spend enough time studying. I hung out with friends, and spent too much time goofing off, instead of where I needed to be. That's the biggest difference between then and now, is how I spend my time."...

Greene: In closing, is there anything you want to say to Ohio State fans, or your teammates and coaches? Carter: "I just want to say how sorry I am that I let everyone down, and I promise it will NEVER happen again. I'm back..."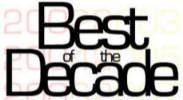 Ohio State's 2002 recruiting class ranked as No. 2 group of the decade in college football
January 21, 2010 Source: Cleveland Plain Dealer - "Quarterback Troy Smith was just one of the future stars among the 24 players in Ohio State's 2002 recruiting class, ranked as the No. 2 class of the decade by ESPN.com's Bruce Feldman...Interesting best of the decade list from Bruce Feldman of ESPN.com, who brings an informed big picture perspective on both the national recruiting scene and national college football scene. So trust the list. It's of the top 10 recruiting classes of the decade (

see below)

, and when I saw the title of the list, I immediately had to wonder where Ohio State's 2002 class landed. Pretty high, as it turned out.That remarkable group was No. 2 on Feldman's list, behind only the 2003 USC...Ohio State isn't far behind, though..."



Top 10 recruiting classes of the decade
January 20, 2010 Source: ESPN - "Since we're in "best of the decade" mode this week on ESPN.com, I opted to look back at the best recruiting classes of the past 10 years...2. Ohio State Buckeyes, 2002: This was quite the star-crossed class. For all of the talk about the Buckeyes' struggles in big games, the class won all four of its bowl games, won a national title and had three top-4 finishes. The first breakout star was RB Maurice Clarett, who of course had a major role on the OSU national title team. Then, um, things went haywire. The rest of the class, however, more than made up for it in the coming years. You had a three-star LB in AJ Hawk who proved to be the best Buckeyes defender of the decade, a center (Nick Mangold) who seems headed to a bunch of Pro Bowls, a Super Bowl hero (Santonio Holmes), and a Heisman winner (Troy Smith). In all, there were four first-rounders (Hawk, Mangold, Holmes and LB Bobby Carpenter) and a bunch of mid-rounders. (Clarett and DL Quinn Pitcock went in the third; OL Rob Sims and DB Nate Salley in the fourth; Smith, WR Roy Hall and DL Jay Richardson in the fifth; and OL Doug Datish in the sixth.) As with the USC class, the initial headliner of this group -- LB Mike D'Andrea -- never developed into a star..."



The list of the 10 best programs of the decade
January 20, 2010 Source: ESPN - "...5. Ohio State. The Buckeyes have never been as dominant in the Big Ten as they are now, thanks to coach Jim Tressel, who arrived for the 2001 season. Not even Woody Hayes won like this; Woody, after all, had to battle Bo. No program sustained a challenge to Ohio State in this decade. The Buckeyes won the 2002 national championship and at least a share of six Big Ten championships. They played in a BCS bowl in seven of the past eight seasons. Quarterback Troy Smith won the 2006 Heisman. The Horseshoe became a bigger (102,329), modernized showplace. And they won 102 games. If nothing else, this decade will be difficult to match..."



Top teams of the 2000s
January 20, 2010 Source: ESPN - "...7. Ohio State '02. The Buckeyes never fit the definition of dominating, with half their 14 victories coming by a touchdown or less. But they were at their best when they had to be, playing a brilliant game to upset defending champion Miami 31-24 in two overtimes in the 2003 Fiesta Bowl to win the title..."



Best coaches of the decade
January 20, 2010 Source: ESPN - "...6. Jim Tressel, Youngstown State/Ohio State In nine seasons, Tressel won one national championship, played for two more and won six Big Ten championships. He is 94-21 (.817) with the Buckeyes and went 9-4 in 2000 at FCS Youngstown State. Tressel transformed Ohio State into a repository of antique football. His Buckeyes won the old-fashioned way with defense, field position and special teams. The three consecutive losses in BCS bowls from 2006 to '08 made Ohio State look another kind of old-fashioned: slow and outdated. Tressel shrugged off the criticism. Besides, Ohio State went 8-1 against Michigan. Does any other result matter?..."






Christian Bryant pledges to the Buckeyes
OSU got its 18th commitment for the 2010 recruiting class when Cleveland Glenville's Christian Bryant pledged to the Buckeyes today at his high school. Scout.com says this about him: " Bryant is a rarity for a Glenville prospect, in that he might be dramatically underrated. He could end up playing safety or corner at the next level, and is a player that should play as a true freshman. Bryant has great hips, quick feet, and good recovery speed with the football in the air. Bryant also played wide receiver, but his future at the college is at defensive back." He had 82 tackles and five interceptions (two returned for touchdowns); 17 catches for about 200 yards and 17 rushes for 300 yards; 13 total touchdowns. He was ranked among the nation's top 125 high school seniors by Rivals.com. Bryant, a four-star defensive back, had offers and interest from more than a dozen schools including Notre Dame, Tennessee, Michigan State, North Carolina, Iowa, Maryland, Pittsburgh, Illinois, Stanford, West Virginia, Vanderbilt and Virginia. Welcome aboard, Christian!




Glenville corner chooses Buckeyes
January 27, 2010 Source: Columbus Dispatch - "...Considered one of the top 10 cornerback prospects in the nation by several recruiting services, Bryant picked Ohio State over North Carolina...Bryant became the 16th Tarblooders player in nine years to pick the Buckeyes, with at least one signing all nine years. The streak started with eventual Heisman Trophy-winning quarterback Troy Smith in 2002. "It feels good to be the guy to keep that pipeline going, because I know how much of an impact Ohio State has had on this school, and I know how much Glenville has done for Ohio State," Bryant said. "It's great just to be acknowledged as one of those guys who could."..."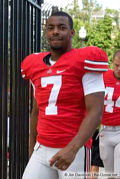 Hines Looking for Big Senior Season in 2010
January 18, 2010 Source: The Ozone - "'Jermale Hines' career at Ohio State got off to a slow start, but it won't come to a quick end. The junior out of Cleveland Glenville missed the first six games of his freshman season back in 2007 while awaiting academic clearance from the NCAA, but he plans to make up for the lost time by sticking around for his senior season in Columbus. Despite missing the first half of his rookie year, Hines did not redshirt that season. He played in the final seven games on special teams. The next season he made 31 tackles in 11 games while playing the "Star" position in OSU's nickel defense, but it was his play as a junior that made an early jump to the NFL a possibility, even if it was an outside one.

The 6-foot-2 athlete finished fourth on the team with 57 tackles this season, including 28 solo stops, to go with a sack, 3.5 tackles for loss and two interceptions. "I got off to a very good start, I feel. The elbow injury set me back, but I persevered. I did OK. I thought I could have done better, but I did OK," said Hines, who became a fixture on Jim Heacock's defense in 2009. Now Hines will have a chance to show teams at the next level that he can play safety on a full time basis as he looks to propel himself into a solid senior season next year; one where he will be asked to replace 2009 team MVP Kurt Coleman on the back end of the defense..."



Mr. Bucknuts Checks The Competition, Player Tweets, And Poll Dancing
January 17, 2010 Source: Bucknuts.com - "The Boarding House…here we come again with warning labels and explanations! Where five stories are blowing up and rumors are flying!...* Beanie, baby…One of my peeps set up Beanie Wells for a gig at the new Arcadia Tavern out on Indian School Road in Scottsdale, Arizona. Beanie put on a show and everyone loved him. When asked what he missed from his playing days, he thought the question was about what Ohio State was missing on its football teams. So, he politely averred that Tressel needs to open up the offense a little more. He didn't want to come off as a Herbstreit or anything, though. He was relentlessly positive about Tressel and the time he spent as a Buckeye...* Urban and the Hendersons … While many recruits are buying word out of Gainesville that Urban Meyer will return to the Gators helm prior to next season, our sources say Seantrel Henderson's camp is not buying it. We hear the Hendersons feel Meyer changed his "resignation" to a "leave of absence" to save the current Florida recruiting class. They think once the class is signed it will be a matter of (not much) time before Meyer exits Swamp left. We also hear the Hendersons think Pete Carroll's oldest son, Trojans assistant coach Brennan Carroll, is pulling an Urban. The thought is the younger Carroll will leave USC to join Pops in Seattle once the Trojans recruiting class is signed. Elsewhere on upheaval watch, Notre Dame may have more of a chance with the Hendersons. While Charlie Weis assured the Hendersons he would be back in South Bend, his reason for leaving was not of his own volition..."






Recapping the Big Ten in the aughts
January 18, 2010 Source: ESPN - Adam Rittenberg writes: "...The Big Ten began the decade near the top of the college football world. The league boasted the Rose Bowl champion (Wisconsin), the Orange Bowl champion (Michigan) and four teams ranked in the top 15 of the final polls in January 2000. Sound familiar?



Summation: The Big Ten in the Aughts
January 15, 2010 Source: The Rivalry, Esq - "...There are a lot of different ways to rank teams after a decade of play. Unfortunately for ten of the teams in the Big Ten, Ohio State is going to come out on top of every positive ranking that I can formulate. So, here is the one that I think does the best job of sorting the rest of the members of the conference. Each team gets a win, loss, or tie based upon their record against each other team this decade. Due to the quirks of the rotating schedule, every Big Ten team played two teams ten times this decade, five teams eight times, two teams seven times, and one team six times. After the jump, you'll find the standings with some notes of interest and the individual team-by-team breakdown. 1. The Ohio State University 10-0: How dominant was Ohio State? Only three teams managed to beat them three times. Stunningly, Michigan wasn't one of them..."




USA TODAY database: What universities spend on athletics
January 15, 2010 Source: USAToday - "...USA TODAY, through public-records requests filed to about a hundred Football Bowl Subdivision universities, examined several years' worth of line-by-line athletic revenues and expenses. Often times, the sources of revenue, when adjusted for inflation, have increased since 2005. (Search the NCAA athletics finance database for all FBS schools that lists revenue and expenses (dollar amounts) including ticket sales, contributions, broadcast rights, Athletic student aid, Recruiting, team travel and more.)...Also ANALYSIS: College athletics soak up subsidies, fees and BIG-TIME ATHLETICS: Are they worth the big-time costs?..."



Below are a few Revenue and Expense line items for Ohio State, Florida and Texas:
| | | | | | |
| --- | --- | --- | --- | --- | --- |
| 2007-08 Revenue | Ticket Sales | Broadcast Rights | Contributions | Student Fees | Licensing Royalties |
| OSU | $38,608,138.00 | $15,799,713.00 | $27,556,385.00 | $0.00 | $5,015,349.00 |
| FL | $21,122,966.00 | $3,907,635.00 | $42,630,821.00 | $2,578,306.00 | $10,184,021.00 |
| TX | $44,691,119.00 | $191,690.00 | $35,057,421.00 | $1,832,229.00 | $16,639,171.00 |
| | | | | | |
| --- | --- | --- | --- | --- | --- |
| 2007-08 Expenses | Athletic Student Aid | Coaching salaries | Recruiting | Team Travel | Fund Raising/Marketing |
| OSU | $13,184,957.00 | $14,108,419.00 | $1,137,016.00 | $5,225,694.00 | $2,602,886.00 |
| FL | $6,482,515.00 | $13,574,263.00 | $1,468,044.00 | $6,162,438.00 | $5,941,289.00 |
| TX | $6,993,766.00 | $17,810,365.00 | $1,291,852.00 | $6,991,985.00 | $6,867,642.00 |






Rob Oller commentary: Football on a Thursday? No surprise these days
January 15, 2010 Source: Columbus Dispatch

Thursday night lights
January 14, 2010 Source: Columbus Dispatch - Ken Gordon writes: "...I can sympathize with those trying to get to Columbus from some distance away, dealing with work schedules and fighting weekday traffic. That's legitimate...What I don't buy, though, is this elitist argument of "we're too good to play on Thursdays."...Of the 10 different schools to win BCS national titles, 4 of them played on a Thursday or Friday in 2009 -- Alabama, Texas, Miami and Florida State..."



Buckeye season opener moves to midweek kickoff
January 13, 2010 Source: OSU Official Site - "The 2010 season football opener between Ohio State and Marshall will be Thursday evening, Sept. 2 at Ohio Stadium in Columbus. Kickoff time and television plans will be announced at a later date. "This change to a Thursday night opener offers a number of positives for Ohio State," Ohio State associate vice-president and director of athletics Gene Smith explained. "Summer quarter classes end the week before, so there will be minimal campus impact on students, faculty and staff that day. "Along with providing maximum national exposure for our Rose Bowl champions, this unique starting date and time allows our team and fans to escape the heat of the day, and breaks up a string of four consecutive Saturday home games to start the season..." (Also: The game was originally scheduled to be on Saturday, September 4-The change also gives Ohio State two extra days to prepare for its premier nonconference matchup Sept. 11 against Miami at Ohio Stadium..."

Source: ESPN

)





Buckeyes still hope to hook top recruits
January 17, 2010 Source: Columbus Dispatch - "Think of college football recruiting as the Bassmaster Classic. With that in mind, Ohio State has hauled in a decent catch as it heads into the last two weeks of the tournament, but it also has what could be its larger lunkers still on the line. "If they get everybody they're still after, it could be a phenomenal finish for the Buckeyes," said recruiting analyst Bill Kurelic of Bucknuts and ESPNU. He was referring especially to offensive lineman Seantrel Henderson of St. Paul, Minn., and linebacker Jordan Hicks of West Chester Lakota West. Henderson is considered the No. 2 overall prospect in the country by rivals.com and No. 8 by ESPNU; Hicks is ranked No. 4 by ESPNU and No. 16 by rivals.com. Both are five-star prospects who would add greatly to Ohio State's 2010 class..."



Recruiting Rundown
January 14, 2010 Source: The Ozone - "Recruiting is the lifeblood of any college football program. It's the reason why a total of 11 different schools have participated in the 11 BCS National Title games, and why five schools have accounted for the last seven national championships...This piece is...more of a look at the latest recruiting news according to those who cover it...Considering the Buckeyes are at 17 commitments, and assuming they would like to get to 23, that means six more players will need to verbally commit to Ohio State before they fax a letter of intent in just over three weeks. By far the two biggest fish on the market for Ohio State are five-star prospects Seantrel Henderson and Jordan Hicks..."



2010 Team Recruiting Rankings: Rivals & Scout





Big Ten excels in bowl TV ratings
January 14, 2010 Source: ESPN - "TV ratings for this year's bowl games went up by an average of eight percent, and the Big Ten once again helped the viewership. The Big Ten had teams playing in four of the top seven most viewed bowls, and the league saw increased ratings in four of its tie-in games. The Birmingham News has all the particulars in this handy chart...The Rose Bowl matchup between Ohio State and Oregon on ABC drew the second-highest rating (13.2) -- behind the BCS title game -- and reached 5,143,000 households and 24,025,000 viewers. The Capital One Bowl between Penn State and LSU drew the fifth-highest rating (6.8), and had a six percent increase in viewership from last year. The Orange Bowl between Iowa and Georgia Tech ranks sixth with a 6.8 rating but had a 26 percent increase in viewership..."







All-star selections
January 14, 2010 Source: Columbus Dispatch - "Four Ohio State players and a Hilliard native from Ohio University have been invited to play in all-star games during the next month. Three Buckeyes also have been invited to the NFL Combine. OSU offensive lineman Jim Cordle of Lancaster and defensive lineman Doug Worthington will play in the East-West Shrine Game, to be held Jan. 23 in Orlando, Fla. OSU safety Kurt Coleman will play in the Senior Bowl on Jan. 30 in Mobile, Ala. OSU kicker Aaron Pettrey and Ohio receiver Taylor Price, a Hilliard Darby graduate, have been invited to the Texas vs. the Nation game, set for Feb. 6 in El Paso, Texas. Coleman, Pettrey and Worthington also have been invited to the combine, to be held Feb. 24 to March 2 in Indianapolis. More players could be added to the combine list, most likely including OSU defensive end Thaddeus Gibson."





Upon further review: 2009 Ohio State defense was better than the sum of its parts; can it be again in '10?
January 13, 2010 Source: Cleveland Plain Dealer - " Kurt Coleman has watched the Rose Bowl by now, looked in from the outside on the last game of his college career, watched what nearly 20 million television viewers saw live -- an Ohio State defense control one of the nation's most prolific offenses... a defense that finished the year fifth in the nation in both points and yards allowed...From their coaches on down, the Buckeyes really stuck by the one-eleventh cliche this season -- do your part, nothing more and nothing less -- and adopted a no-name philosophy that in the end may have underestimated some of their individual skill...The 2009 plan worked because of several realities, none of which will be automatically duplicated even by a defense returning seven starters in 2010, including All-American candidates in defensive lineman Cameron Heyward and linebacker Ross Homan:...There is always someone up next at Ohio State, and underclass linemen John Simon and Garrett Goebel and safety Orhian Johnson will get their chances next season. The defense won't be trying to fill in for a single unique player, like Beanie Wells at running back or Ted Ginn Jr. at receiver..."






GA DB Bradley Roby is a Buckeye
Suwanee (GA) Peachtree Ridge's Bradley Roby became the 16th member of the 2010 recruiting class, which multiple sources confirmed Wednesday (1/13/10). "I've known for a while that Ohio State was the place for me, and I told both schools today of my decision." Roby, who made an official visit to Ohio State this past weekend, and Cameron Heyward are both from the same hometown and the two families are friends. Roby's mother actually went to the Rose Bowl with Heyward's mom. "They might as well be sisters and are always talking and going to sports events with each other." While a number of schools wanted him as a WR, he will be a DB for the Buckeyes. Roby, who is 6' 176lbs, has blazing speed and has been timed (hand held) at 4.29 in the 40. Roby was recruited as a wide receiver by many programs but will play cornerback at Ohio State and could make an immediate impact on special teams. He is the first defensive back commit in the class of 2010. Bradley had offers and interest from Auburn, Boston College, Georgia, Indiana, Maryland, Mississippi, Purdue, South Carolina, Vanderbilt, Wake Forest and West Virginia among others. Welcome aboard, Bradley!



Roby Makes The Switch
January 13, 2010 Source: BuckeyeSports.com - "...Formerly a Vanderbilt commitment, Roby (6-1, 171) received an Ohio State offer in December and spoke at the time about considering opening his recruitment. Roby attends Suwanee (Ga.) Peachtree Ridge, the same high school as OSU defensive lineman Cameron Heyward..."



USC vacancy could help OSU land top recruit
January 12, 2010 Source: Columbus Dispatch - "Southern California losing charismatic coach Pete Carroll three weeks before national signing day could not have come at a worse time recruiting-wise for the Trojans. But the timing could be right for Ohio State. "I think it gives the Buckeyes the edge with Seantrel Henderson," longtime recruiting analyst Tom Lemming said. Henderson, an offensive lineman from St. Paul, Minn., is the No. 1 prospect in the country, according to Rivals.com...Henderson could not be reached for comment yesterday, but he indicated at the Army All-American game on Saturday that Carroll's leaving would give him pause..."



We rank the BCS-era national champions and you can, too
January 10, 2009 Source: Birmingham (AL) News - "Alabama became the 12th Bowl Championship Series national champion since the BCS started in 1998. Where does the Tide rank in the BCS era? Birmingham News staff writer Jon Solomontakes a crack with this subjective list, which includes the 2003 USC team as a split champion..."







Schlabach: Early Top 25 for 2010
January 8, 2010 Source: ESPN - "...2. Ohio State Buckeyes:The Buckeyes might finally earn some respect nationally after beating Oregon 26-17 in the Rose Bowl Game presented by Citi. Terrelle Pryor finally looked like the quarterback everyone thought he would be, and coach Jim Tressel might finally be ready to open his playbook in 2010, Pryor's third season. Only two starters are leaving on offense: tight end Jake Ballard and left tackle Jim Cordle. Five starters, including end Thaddeus Gibson and safeties Anderson Russell and Kurt Coleman, are leaving the defense. But it would have been worse if end Cameron Heyward and cornerback Chimdi Chekwa hadn't returned for their senior seasons. The Buckeyes play Miami at home on Sept. 11, but play road games at Wisconsin and Iowa..."



OSU's Tressel wins Daugherty Award
January 8, 2010 Source: ESPN - "Jim Tressel is still waiting for his first Big Ten Coach of the Year award, but the Ohio State boss has earned another significant honor. Tressel was named the 2010 recipient of the Duffy Daugherty Memorial Award for outstanding contributions to college football. Previous winners of the award include Paul "Bear" Bryant, Bo Schembechler, Joe Paterno, Bobby Bowden, Hayden Fry, Ara Parseghian, Tom Osborne and Woody Hayes. Former Houston coach Bill Yeoman and former Michigan State coach George Perles won the award last year..."What a tremendous thrill it is to accept an award named for the great Duffy Daugherty," Tressel said of winning the award. "He was a childhood idol of mine and a coaching peer of my dad, Lee Tressel. Sharing the day with the Michigan State staff will be something that I will always cherish..."






2010: A look ahead
January 8, 2010 Source: CollegeFootballTalk.com - "...FIVE COMPELLING STORY LINES: 2. Big Ten: Earnest Growth or One-Time Blip? The most beleaguered and vilified conference in the country finished the 2009 bowl season with a 4-3 record, the first winning record for the league since 2002. And it's not like they compiled that mark with a handful of Emerald Bowl-type wins; no, their wins came in BcS games over the Pac-10 and ACC champions (Ohio State over Oregon and Iowa over Georgia Tech, respectively), with the other two coming over No. 13 LSU (Penn State) and No. 14 Miami of Florida (Wisconsin). It was a statement postseason for the beleaguered conference, but only time will tell if the performance was a shifting trend upward or simply false hope...

WAY-TOO-EARLY HEISMAN ROLL CALL: ...2. Terrelle Pryor, Ohio State -- Was the Rose Bowl performance a sign of things to come? If it is, you can bet the Buckeyes quarterback will be in any and all Heisman talk...

COACHING HOT SEAT: 1.Rich Rodriguez, Michigan...a 3-13 record in Big Ten play is wholly unacceptable in Ann Arbor...2. Ron Zook, Illinois... The school has recruited better than that record indicates, which is a tribute to Zook's innate ability to coach his players down...

EARLY-BIRD TOP FIVE: ...2. Ohio State: (And let the whining and bitching commence...) This is all predicated on the Terrelle Pryor that seemed to mature in one sixty-minute Rose Bowl game being the real deal. And the fact that the five-time defending Big Ten champs lose almost no one of consequence..."


The Buckeyes have attained Top 5 final rankings in both the Coaches and AP polls six of the last eight years:
| | | | | | | |
| --- | --- | --- | --- | --- | --- | --- |
| Year | 2002 | 2003 | 2005 | 2006 | 2007 | 2009 |
| Coaches Poll/Rank | #1 | #4 | #4 | #2 | #4 | #5 |
| AP Poll/Rank | #1 | #4 | #4 | #2 | #5 | #5 |
| | |
| --- | --- |
| | "No, it's not about me Thad, it's about you and your family." |
- Coach Jim Tressel's response when Thad Gibson told him he'd come back for his senior year if he wanted him to.


With Tressel's blessing, Thaddeus Gibson leaves Ohio State for NFL opportunity
January 6, 2010 Source: Cleveland Plain Dealer - "If Jim Tressel had asked, Thaddeus Gibson would have come back. Instead, the Ohio State junior defensive end is headed to the NFL. The Buckeyes, though, will enjoy the return of two other top defensive players, lineman Cameron Heyward (Heyward, projected as first-round pick, will return for senior season) and cornerback Chimdi Chekwa.

All three made announcements on Tuesday, with Heyward, projected as a first-round pick, returning to anchor the defensive line for a team that will enter the season thinking a lot about a national title. Gibson was ready for that duty as well.

"I told Coach Tressel, 'If you tell me you want me to come back and win a national championship, I'll do it,'" Gibson said Tuesday night. "He said, 'No, it's not about me Thad, it's about you and your family.'"..."
Thaddeus Gibson declares for NFL Draft Source: OSU Official Site




OSU LB Ross Homan returning for senior season
January 6, 2010 Source: Columbus Dispatch - "..."I had a long talk with my parents, and I want to stay at Ohio State for my senior season," Homan said in a statement. "I look forward to being a senior leader and helping try and lead our team to the Big Ten title and national championship." Homan was OSU's leading tackler with 108 and earned second-team all-Big Ten honors..."




Ohio State receiver and kick returner Lamaar Thomas confirms he will transfer
January 6, 2010 Source: Cleveland Plain Dealer - "Sophomore Lamaar "Flash" Thomas, one of the fastest players on the Ohio State roster, confirmed to the Plain Dealer that he plans to transfer and was released from his scholarship today..."




Big Ten celebrates a winning bowl record for the first time since 2002
January 6, 2010 Source: Cleveland Plain Dealer - "...The Big Ten doesn't have to hibernate after bowl season this year. For the first time since 2002, the Big Ten finished bowl season with a winning record, officially eliminating the "What is Still Wrong With this Lousy Conference?" idea from the slate of story suggestions next August.

To recap, before moving on, here is the Big Ten's yearly bowl record since then:
2003: 3-5
2004: 3-3
2005: 3-4
2006: 2-5
2007: 3-5
2008: 1-6

That's a total of 15-28 in the previous six years, which is why 4-3 seems like 27-2. But it's not just the wins but the quality of the wins that everyone is talking about..."





Emerging Pryor could lead Buckeyes to next year's title
January 2, 2009 Source: Gannett - "...Now that we know Ohio State's plans for 2010 - pushed by the tailwinds from the Rose Bowl spanking of Oregon - this might be a good time to take a long look at the Buckeyes' quarterback and pose a question.

Does he remind anyone of Vince Young? Young's dual threat firepower began to blossom his sophomore season, fertilized by enough experience and hard knocks. Just like Pryor.

Young's promotion to a new level - from potential star to fully functioning playmaker - was announced in the Rose Bowl, when he passed and ran an opponent into oblivion. Just like Pryor.

Young returned his junior season with a gaggle of other starters, guaranteeing his team would be one of the hunted in the polls before the first pep song from the tuba section. So will Pryor.

Young won the national championship as a Texas junior. See where we're headed with this?..."






Mammoth defensive lineman Johnathon Hankins picks Bucks
Detroit (MI) Southeastern HS defensive tackle Johnathon Hankins committed to play for Ohio StateTuesday (1/5/10) at halftime of his high school's basketball game "I talk to coach [Jim] Tressel a lot. Being with him, he'll lead me the right way. It feels great," he said of his decision, "Coach Tressel and the coaching staff and the players have a good relationship and I feel like I can be that. I can play for them for four years and after the four years, I can still depend on them." Hankins, who is 6 feet 3, 320 pounds but quick, was an All-City selection. During his senior season, he recorded 80 tackles and 18 sacks and as a junior he made 87 tackles (13 for loss) and had five sacks. He started at offensive tackle and defensive tackle. ESPN's Adam Rittenberg wrote: "Hankins is a big get for the Buckeyes, not only because of the position he plays, but because of the teams vying for his services." Hankins had offers from Alabama, Florida, Oklahoma, Wisconsin, Michigan, Illinois, Minnesota, Virginia and many others. Welcome aboard, Johnathon!



Defensive tackle picks OSU
January 6, 2010 Source: Columbus Dispatch - "Johnathan Hankins said all along he was leaning toward Ohio State. Yesterday the massive defensive tackle from Detroit (Southeastern) fell the Buckeyes' way, becoming the 16th commitment to the 2010 recruiting class. It might be considered a slight victory over Michigan and Florida, among the other schools that had offered him, but Hankins had been waiting for a while to commit to OSU. "I like the coaches, and the players down there, and the feel of the campus," Hankins said. "Another key thing is it is close to home."..." ..."



Basking in the Afterglow
January 4, 2010 Source: Eleven Warriors - "I'm still decompressing from quite possibly the best trip I've ever had (hopefully a recap of sorts tomorrow) and by decompressing, I mean consuming every last drip of media related to the 96th Rose Bowl. Pryor, as you can imagine, is receiving most of the accolades from the punditry, pretty much ensuring expectations will start at or near Vince 2.1 next season. Rose Bowl springboards and all.

The Dispatch's Bob Hunter thinks we're finally seeing what was advertised...Doc Saturday reflects on Pryor's performance amid the run-first tendencies of the last two years...Ivan Maisel is a believer...It wasn't a complete coronation, however. SI's Mandel slightly deviates from his 2009 theme of bashing Ohio State1 by begrudgingly giving props to Pryor...Loved, loved, loved, loved the postgame segment Tressel had with the ESPN crew after the Rose Bowl. From the remark about sober Oregon fans to poking a little fun at his offense to finally coming clean on his disdain for utilizing the tight end in the passing game, you could tell the monkey was off his back as well. There have only been a few of these moments when he's completely relaxed, having fun and soaking it up a bit, and here's to hopefully seeing a few more of them in the coming months..."







Two Of A Kind? Revisiting The Terrelle Pryor To Vince Young Comparison
January 3, 2010 Source: Bleacher Report - "...The comparisons between the two were inevitable—but physical attributes and sick, almost freakish athletic ability aside—I believe that Terrelle Pryor and Vince Young could both go down as two of the best quarterbacks that college football has ever seen. Of course, Young is already in that club. Pryor's reservation is pending, and whether or not he ever ascends to that level of greatness remains to be seen for now...If you disagree with the comparison, or aren't sure one way or the other, perhaps a closer look at the two will help you with your conundrum. Young started 25 games for Texas in his second and third years in the program as a redshirt sophomore and junior in 2004 and 2005. Pryor, to date, has had 22 career starts at Ohio State—nine as a true freshman in 2008, and 13 in his just completed sophomore season...Texas went an amazing 24-1 with Young at quarterback, including the 13-0 title season of 2005. Pryor is 19-3 as a starter for the Buckeyes. I get the feeling that not everyone believes that Pryor's stats measure up to Young's...Fact finding can be a time-consuming, and sometimes bothersome chore, so allow me to do the work and make it simple for you..."

Vince Young
Year
2004
Comp/Att/%
148/250/59.2
Pass Yards/TD/INT
1,849/12/11
Rating
128.4
Rush Yards/TD's
1079/14
Terrelle Pryor
Year
2009
Comp/Att/%
167/295/56.6
Pass Yards/TD/INT
2,094/18/11
Rating
128.9
Rush Yards/TD's
779/7